Don't-Miss Indies: What to Watch in June
June is finally here! And while this summer's post-pandemic movie slate is still a confusing hodgepodge of streaming debuts, top-dollar SVOD rentals and in-theater screenings, there are a ton of great Don't-Miss Indies to look forward to, however you're able to catch them. Plus! Plenty of queer-friendly titles to help you keep your Pride energy up all month long.
UNDINE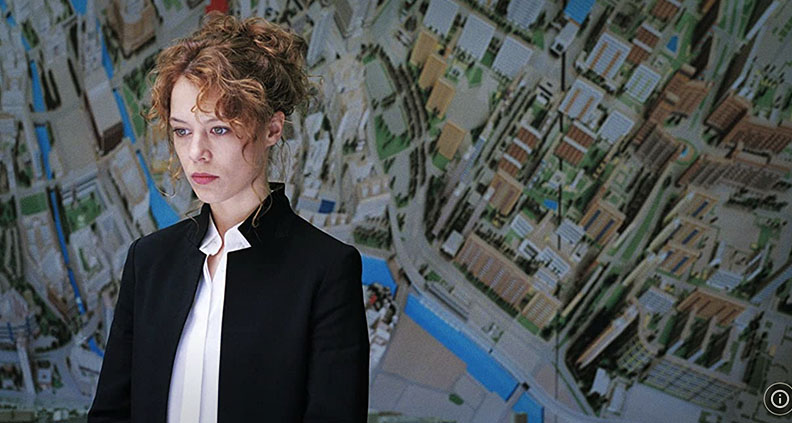 When You Can Watch: June 4
Where You Can Watch: Theaters
Director: Christian Petzold
Cast: Paula Beer, Franz Rogowski, Jacob Matschenz, Maryam Zaree
Why We're Excited: After dazzling us with the emotionally wrenching refugee drama Transit in 2018, director Christian Petzold's newest offering is a German-French supernatural drama, which won lead actress Paula Beer the Silver Bear at last year's Berlin Film Festival. By all accounts, Undine Wibeau (Beer) appears to be a regular woman; a historian at the Berlin City Museum, she resides in her own apartment and is in love with boyfriend Johannes (Matschenz)–until one day, when he breaks up with her at their usual café across the street from the museum. "If you leave me, I'll have to kill you," Undine declares. It's only then that we find out [SPOILERS] that she's actually a water sprite who can only hang on to her human form by falling in love with a man. But here's the kicker: the man has to remain faithful to her or he will be killed. Not to complicate things, but this is also when she meets industrial diver Christoph (Beer's Transit co-star Franz Rogowski), who begins a relentless courtship.
AWAKE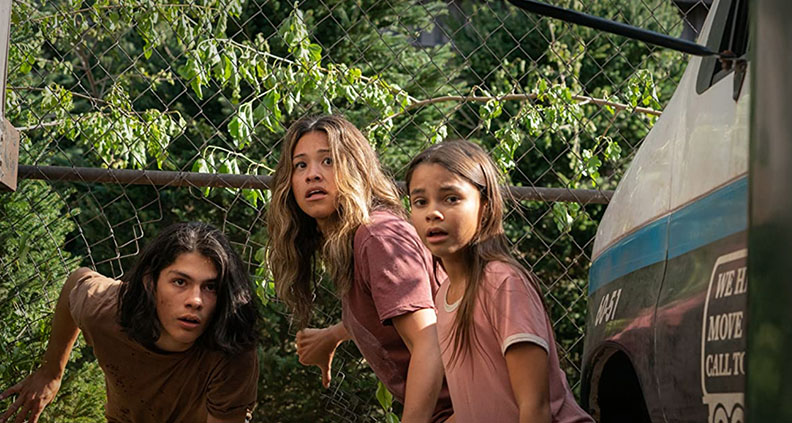 When You Can Watch: June 9
Where You Can Watch: Netflix
Director: Mark Raso
Cast: Gina Rodriguez, Jennifer Jason Leigh, Ariana Greenblatt
Why We're Excited: Taking place in a world devoid of all electronics, Netflix's new thriller is helmed by writer-director Raso (Kodachrome, Copenhagen), which he co-wrote with brother Joseph Raso (Disney Channel's Z-O-M-B-I-E-S franchise) and Greg Poirier (The Spy Next Door). Not only did a mysterious global catastrophe wipe out all electronics, it also somehow took away the ability for everyone to sleep–yes, the eight-hour daily rejuvenation period that we all take for granted for most of our lives. As the world races to find a cure for widespread and ongoing insomnia, former soldier Jill (Rodriguez, of Jane The Virgin fame) discovers that her pre-teen daughter might hold the solution in her delicate hands.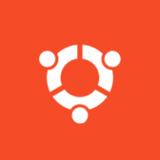 IN THE HEIGHTS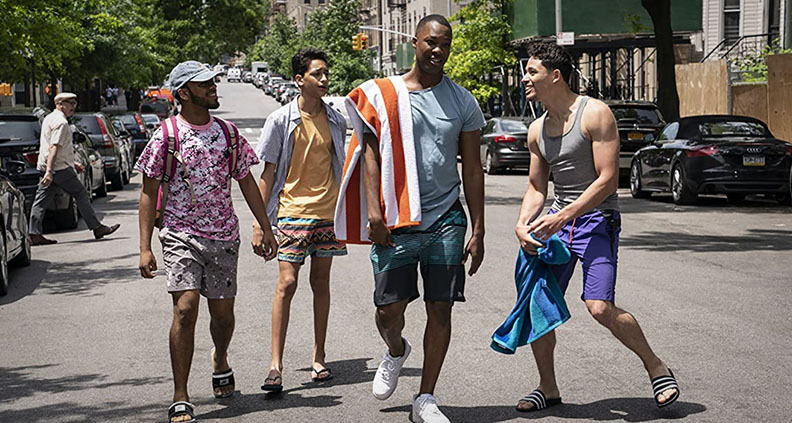 When You Can Watch: June 11
Where You Can Watch: Theaters, HBO Max
Director: Jon M. Chu
Cast: Anthony Ramos, Corey Hawkins, Leslie Grace, Jimmy Smits
Why We're Excited: Based on the stage musical by Lin-Manuel Miranda (Hamilton) and screenwriter Quiara Alegría Hudes–which debuted on Broadway in 2008 and won four Tony Awards–In the Heights is inspired by Miranda's memories of growing up in New York's vibrant Washington Heights neighborhood. Film Independent Fellow and director Chu (Crazy Rich Asian, G.I. Joe: Retaliation) first signed on to direct this feature adaptation in 2016, but it's taken 13 years for the film to get made. Along the way, Warner Bros built a backlot bodega complete with piragua carts to tell the story of shop owner Usnavi (Ramos), who is conflicted about his dream to close up the bodega and move back to the Dominican Republic.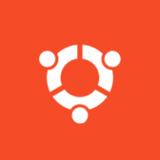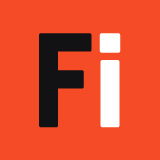 12 MIGHTY ORPHANS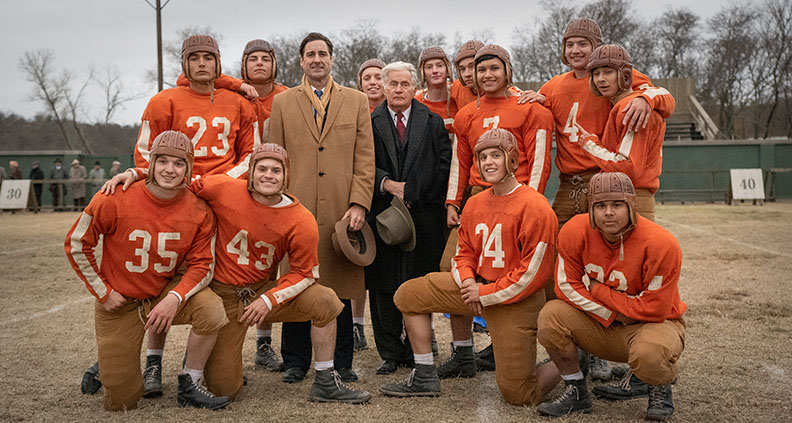 When You Can Watch: June 11
Where You Can Watch: Theaters
Director: Ty Roberts
Cast: Luke Wilson, Vinessa Shaw, Wayne Knight, Robert Duvall, Martin Sheen
Why We're Excited: Co-written by writer-director Roberts, a Texas native, this sports drama is based on the bestselling nonfiction book Twelve Mighty Orphans: The Inspiring True Story of the Mighty Mites Who Ruled Texas Football, by Jim Dent. During the Great Depression, legendary high school coach Rusty Russell (Wilson, another Texas native) took a ragtag football team from a Fort Worth orphanage–the Masonic Home established to raise the orphans of the Texas Freemasons–all the way to the Texas State Championships. Not bad for a group of players who didn't even have shoes when they started! Shot in various parts of Texas in the fall of 2019, the film is set for wide release beginning June 18. Here's an interesting note for fans of Apocalypse Now: this is the first time that veteran actors Duvall and Sheen appear together in a film since the 1979 Francis Ford Coppola classic. What's more, Co-Producer Camille Scioli-McNamara is a Film Independent Member.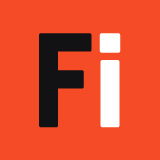 SUBLET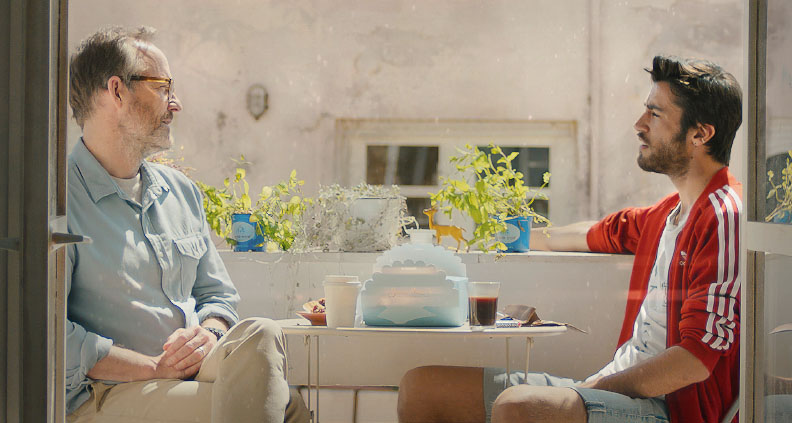 When You Can Watch: June 11
Where You Can Watch: Theaters
Director: Eytan Fox
Cast: John Benjamin Hickey, Niv Nissim, Lihi Kornowski, Peter Spears
Why We're Excited: Premiering at last year's virtual Tribeca Film Festival, this Israeli LGBTQ drama from writer-director Eytan Fox (the 2002 gay military romance Yossi & Jagger) centers on an unexpected May-December love affair. Fifty-something New York Times travel writer Michael (Tony Award winning stage actor Hickey) arrives in Tel Aviv after a tragedy. Billed as "a visually seductive love letter to Tel Aviv and its vibrant street life" by The Hollywood Reporter, the Hebrew/English bilingual drama features the debut of newcomer Niv Nissim, who plays Tomer–the much younger film student who sublets his apartment in a hip neighborhood to the very buttoned-up Michael. Tomer volunteers to show Michael the more authentic side of the city… and their relationship soon blossoms into much more.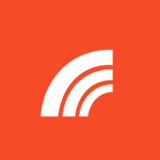 PRAY AWAY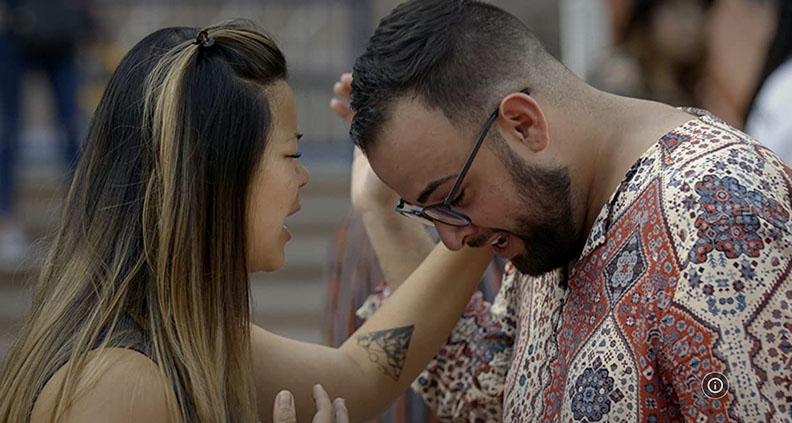 When You Can Watch: June 16 (Tribeca, AFI Docs)
Where You Can Watch: Netflix (August, release TBD)
Director: Kristine Stolakis
Why We're Excited: Premiering at the upcoming Tribeca Film Festival this (Pride) month, this unflinching documentary about gay conversion therapy is director Kristine Stolakis's feature debut. An inside look at the "pray away the gay" movement, the film takes a deep dive into the conversion therapy practice, which dates back to the 1970s when five gay men started a Bible study group in their Evangelical church, hoping to gain the strength to leave the "homosexual lifestyle" behind. Soon after, the group received 25,000 letters from folks asking for help, and Exodus International–the largest gay conversion therapy organization in the world–was birthed. The film examines the harm that has been caused by the movement: years later, former leaders of the movement admit to the trauma left behind by the controversial treatments. Besides Jason Blumhouse and Ryan Murphy, the executive producer team also includes Film Independent Member Regina K. Scully.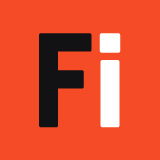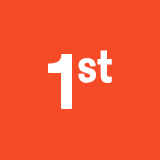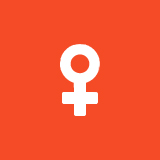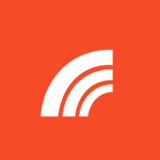 SUMMER OF '85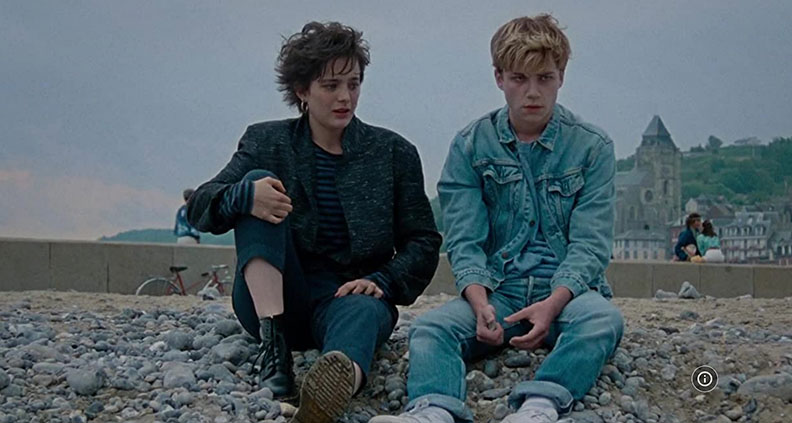 When You Can Watch: June 18
Where You Can Watch: Theaters
Director: François Ozon
Cast: Félix Lefebvre, Benjamin Voisin, Philippine Velge
Why We're Excited: This French-Belgian drama opens with Alex (Lefebvre) being arrested, supposedly in connection with the death of his "best friend" David (Voisin). Then, we begin to delve into some context… It's the mid-1980s, just before the AIDS crisis has emerged. Sixteen-year-old Alex and his family have recently moved to the sleepy seaside town of Treport in Normandy, where he meets 18-year-old David. The two soon become fast friends–and much more. Partly based on the 1982 novel Dance on My Grave by British YA author Aidan Chambers, director Ozon's adaptation has been loosely compared to the 2017 multilingual gay coming-of-age drama Call Me By Your Name.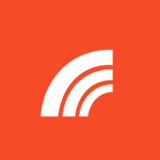 FATHERHOOD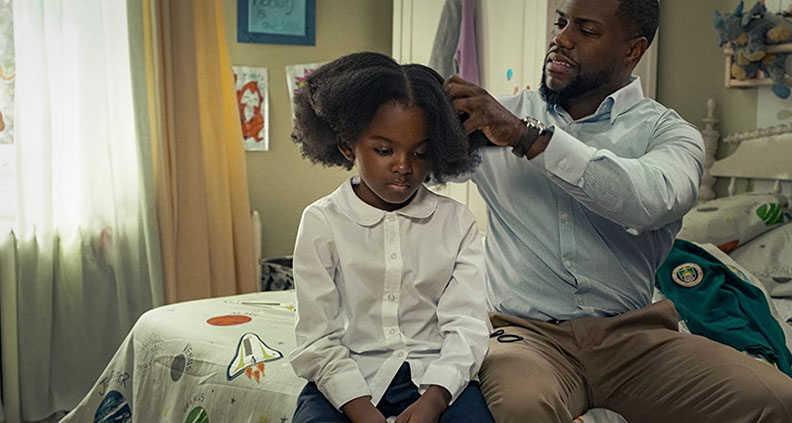 When You Can Watch: June 18
Where You Can Watch: Netflix
Director: Paul Weitz
Cast: Kevin Hart, Alfre Woodard, Lil Rel Howery, Paul Reiser
Why We're Excited: "If you could have only one parent, I wish you could've had your mom, 'cause she would've been better at it," laments recently widowed dad Matthew "Matt" Logelin (Hart) to baby Maddy. After the unexpected death of his wife shortly after childbirth, single dad Matt is determined to wade through the maze of parenthood on his own–even though he lives alone in Boston, far away from his family in Minneapolis. Partly shot in 2019, director Weitz (a Film Independent Spirit Award nominee for 1999's Chuck & Buck) co-wrote the film based on the 2011 memoir, Two Kisses for Maddy: A Memoir of Loss and Love by Matthew Logelin. Yet another in a long line of COVID-19 "movie victims," Fatherhood was initially slated for a theatrical release by Sony Pictures, but recently acquired by Netflix. Film Independent Member Aaron Gilbert is one of the film's executive producers.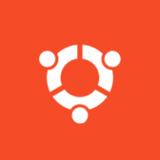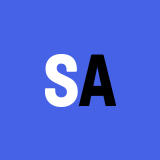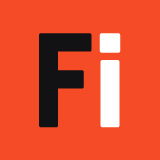 THE SPARKS BROTHERS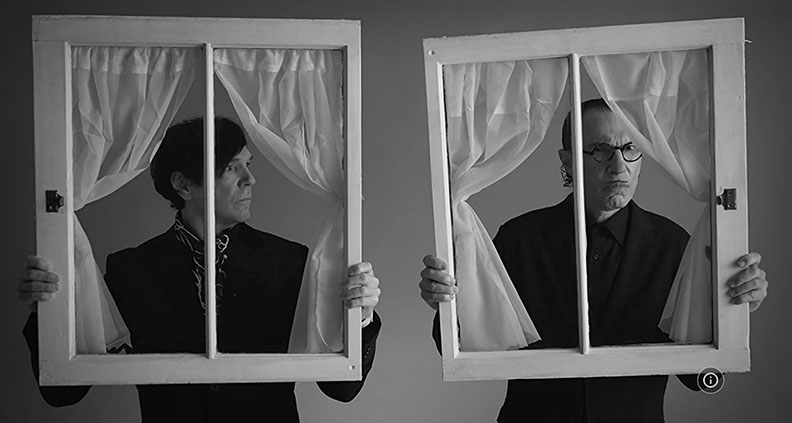 When You Can Watch: June 18
Where You Can Watch: Theaters, Free Members-Only Screening
Director: Edgar Wright
Why We're Excited: Premiering earlier this year at Sundance, British filmmaker Edgar Wright's (Shaun of the Dead, Hot Fuzz, Baby Driver) debut feature doc takes us through five decades of quirky and inspiring tales concerning American siblings–and Sparks pop and rock duo members–Ron and Russell Mael. Including commentary from celebrity fans the likes of Flea, Beck, Jack Antonoff, Jason Schwartzman, Neil Gaiman and more, production for the film began in 2018 when Wright covered the band's concert at the O2 Forum Kentish Town. Contrary to the usual tales of sex, drugs and rock n' roll of many storied bands, Wright's biography is more about perseverance. Sparks has gone through its share of commercial successes and flops, through the releases of 25 albums over 50 years. If you've always loved the tunes This Town Ain't Big Enough For Both Of Us and When Do I Get To Sing 'My Way,' this is the music documentary for you!
PROGRAMMER'S PICK: I CARRY YOU WITH ME
When You Can Watch: June 18
Where You Can Watch: Theaters
Director:Heidi Ewing
Why We're Excited: From Jennifer Wilson, Film Independent Senior Programmer: "The magnificent I Carry You With Me (Spirit Award nominated in 2021 for Best Editing and Best First Feature) is documentarian Heidi Ewing's scripted feature directing debut. The film tells the touching story of two gay Mexican men, Ivan and Gerardo, who meet, fall in love, and decide to cross illegally into the US to make a life in New York. After 20 years of struggle, Ivan and Gerardo are finally successful in the US, but Ivan begins to have extreme sadness over being undocumented and therefore not allowed to return to Mexico for a visit to see all the people he left behind there. The tremendously evocative lead performances by Armando Espitia and Christian Vazquez, and the beautiful cinematography make this a love story not just between two people, but also between undocumented immigrants and their former country that still lives on so vibrantly in their memories." Ewing and Producer Mynette Louie are both Film Independent Members.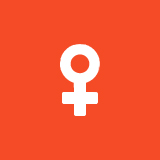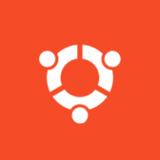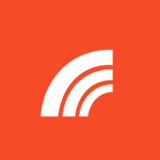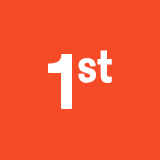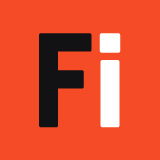 KEY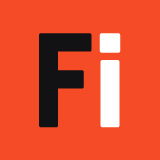 Film Independent Fellow or Member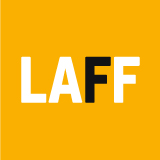 LA Film Festival Alum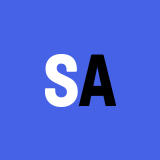 Film Independent Spirit Award Winner or Nominee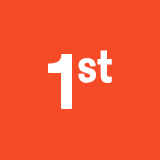 First-time Filmmaker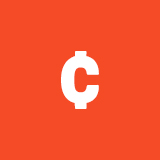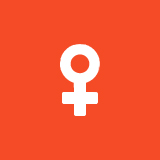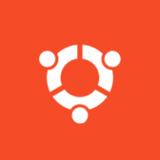 Filmmaker or Lead Characters of Color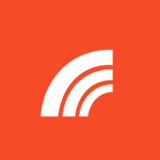 LGBT Filmmaker or Lead LGBT Characters
(Header: Undine)