Don't-Miss Indies: What to Watch in October
October is here! And event though the month is generally associated with the onslaught of Halloween and horror films, the flicks in this month's Don't-Miss Indies largely point towards a much different, arguably more tension-filled and gasp-worthy holiday period: that of year-end prestige movie season. Meaning below are all titles you'll be sure to hear much more about in the months to come. So why not get a head start now?
DIEGO MARADONA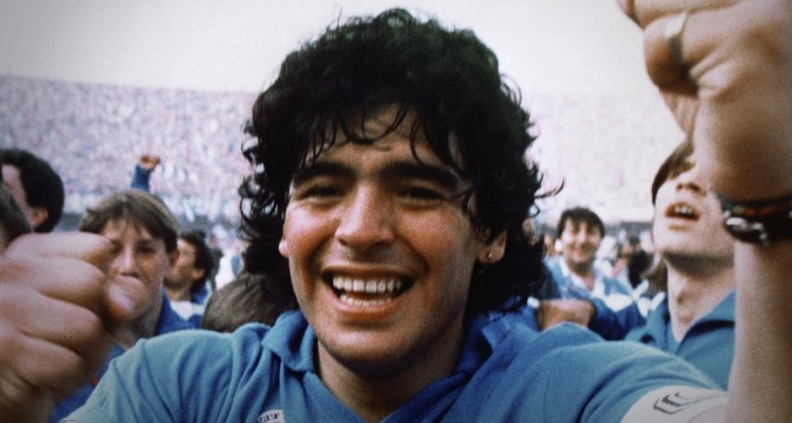 When You Can Watch: Now
Where You Can Watch: HBO
Director: Asif Kapadia
Featuring: Diego Maradona
 Why We're Excited: In two previous biographical documentaries—2010's Senna and 2015's Oscar-winning Amy—British filmmaker Asif Kapadia demonstrated his uncanny ability to explore, with unprecedented depth and intimacy, the lives and tragic deaths of his celebrity subjects (Brazilian Formula One driver Aryton Senna and UK pop singer Amy Winehouse, respectively), all while skillfully avoiding cliché. Kapadia's latest, which premiered at Cannes and is now available on HBO, follows the controversial rise-and-fall of Argentinian soccer superstar Diego Maradona, whose success at elite football clubs including Real Madrid and Napoli was continually marred by issues of substance abuse, accusations of match fixing and—particularly in Italy—a murky relationship with local organized crime figures; all the elements, in other words, of a deeply compelling film, documentary or otherwise.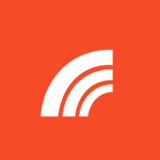 THE LAUNDROMAT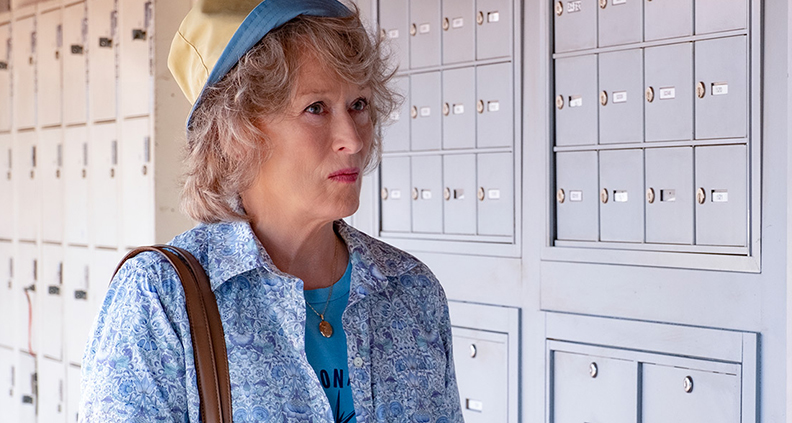 When You Can Watch: Now
Where You Can Watch: Theaters, Netflix (released October 18)
Director: Steven Soderbergh
Cast: Meryl Streep, Gary Oldman, Antonio Banderas, Jeffrey Wright, David Schwimmer, James Cromwell 
Why We're Excited: In the prolific Soderbergh's new pseudo-comical retelling of the Panama Papers financial fraud saga, Meryl Streep's Ellen Martin stumbles upon the grift when her husband (Cromwell) dies in a freak ferry accident while on their dream vacation. She soon discovers that the ferry company's insurance policy is entangled in a scam run by con artist Boncamper (Wright), sending her down a rabbit hole looking into off-shore tax shelters run by a Panama City law firm headed up by Mossack (Oldman) and Fonseca (Banderas). Loosely based on Pulitzer Prize journalist Jake Bernstein's 2017 book, Secrecy World: Inside the Panama Papers Investigation of Illicit Money Networks, this feature is BAFTA-nominated writer Burns' fourth collaboration with Soderbergh, having previously written The Informant!, Contagion and Side Effects. Film Independent Member Michael Sugar is also on the producing team.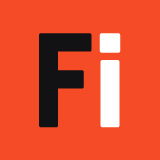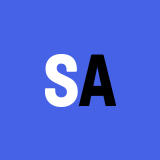 DOLEMITE IS MY NAME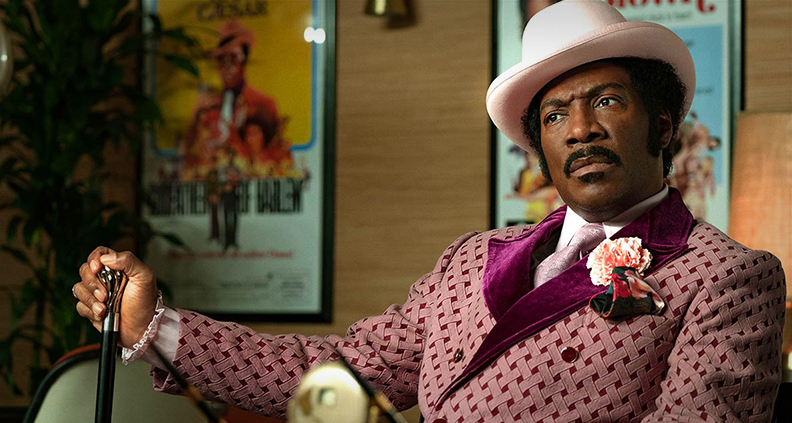 When You Can Watch: October 4
Where You Can Watch: Theaters, Netflix (released October 25)
Director: Craig Brewer
Cast: Eddie Murphy, Kodi Smit-McPhee, Wesley Snipes
Why We're Excited: Director Craig Brewer's (Hustle & Flow, TV's Empire) new biopic dramedy features legendary Hollywood funnyman Eddie Murphy—onscreen for the first time since 2016's Mr. Church—portraying real-life singer, actor and standup comedy legend Rudy Ray Moore. Considered by some as the original "Godfather of Rap" and a significant part of 1970s Blaxploitation cinema, Moore was best known for portraying the pimp/nightclub owner "Dolemite" in the titular 1975 blaxploitation crime classic. And apparently, Moore's life was very nearly as eventful off-screen as it was on. Previously nominated for a Film Independent Spirit Award for 2014's Big Eyes, co-writer Larry Karaszewski is a Film Independent Member. In addition to theatrical release, the film will also be available on Netflix starting October 25.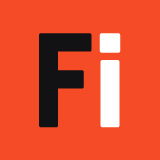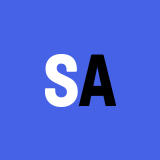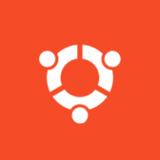 PAIN AND GLORY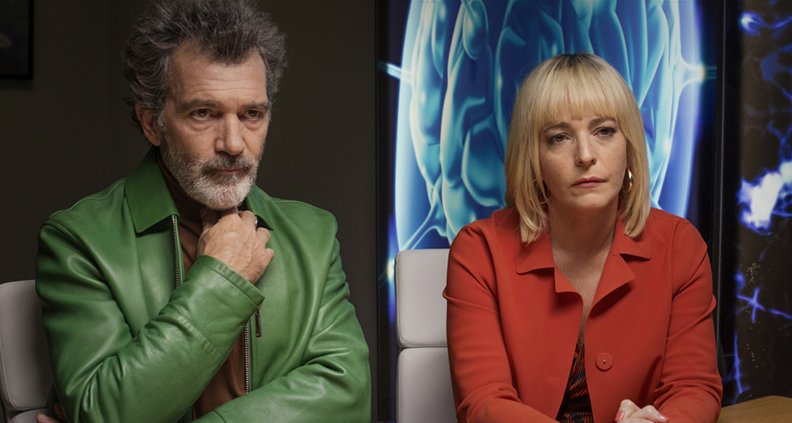 When You Can Watch: October 4
Where You Can Watch: Theaters
Director: Pedro Almodóvar
Cast: Antonio Banderas, Asier Etxeandia, Penélope Cruz, Julieta Serrano, Leonardo Sbaraglia
Why We're Excited: Partly based on his own life, Film Independent Spirit Award alum and acclaimed Spanish auteur Pedro Almodóvar's new semi-autobiographical drama puts frequent collaborator Antonio Banderas (Evita, The Mask of Zorro) in the role of Salvador Mallo—an aging, gay Spanish filmmaker who finds himself reexamining the choices he's made over his life. This film marks the fifth collaboration between the two colleagues, dating back to 1987's Law of Desire, followed by Women on the Verge of a Nervous Breakdown, Tie Me Up! Tie Me Down! and, after a 20-year break, 2011's The Skin I Live In. Already the highest-grossing film at the Spanish box office this year, the film is Spain's official entry for Best International Feature at the 2020 Oscars. Not to mention that for his searing portrayal of the tormented and spiraling director, Banderas won Best Actor at Cannes earlier this year, where the film debuted.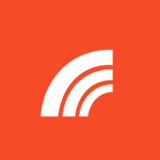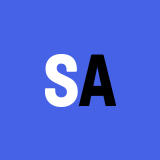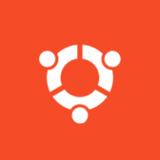 GREENER GRASS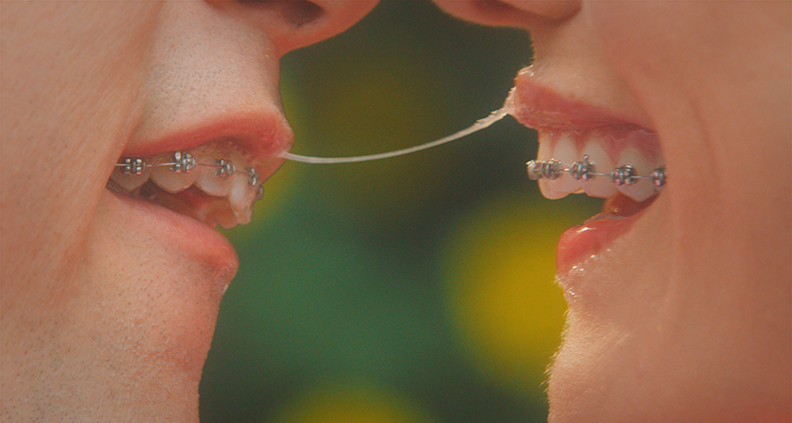 When You Can Watch: October 18
Where You Can Watch: Theaters
Director: Jocelyn DeBoer, Dawn Luebbe
Cast: D'Arcy Carden, Dot-Marie Jones, Mary Holland 
Why We're Excited: Originally conceived as a TV series, the directorial debut of co-writers/co-stars Jocelyn DeBoer and Dawn Luebbe began as a short film which nabbed the Special Jury Recognition Award at the 2016 SXSW Festival. IFC Films picked up the filmmakers' new feature version after its successful debut in the Midnight Section of this year's Sundance. The darkness-tinged satire delves behind the nauseating façade of perfection at the heart of the suburban successes we've all been conditioned to desire. Soccer moms Jill (DeBoer) and Lisa (Luebbe) seem happy—going about their days planning potluck dinners and exchanging fashion tips—until one day when their perfect middle-class dream gives way to bizarre surrealism, when Jill actually gifts Lisa her newborn baby! Among the producers is Film Independent Member Natalie Metzger, who was recently nominated for the Film Independent Spirit Awards' John Cassavetes Award for the 2018 dramedy Thunder Road.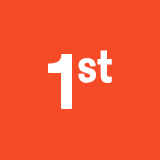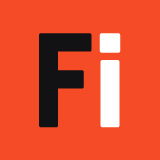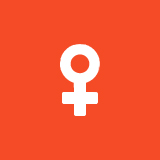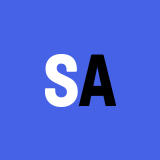 JOJO RABBIT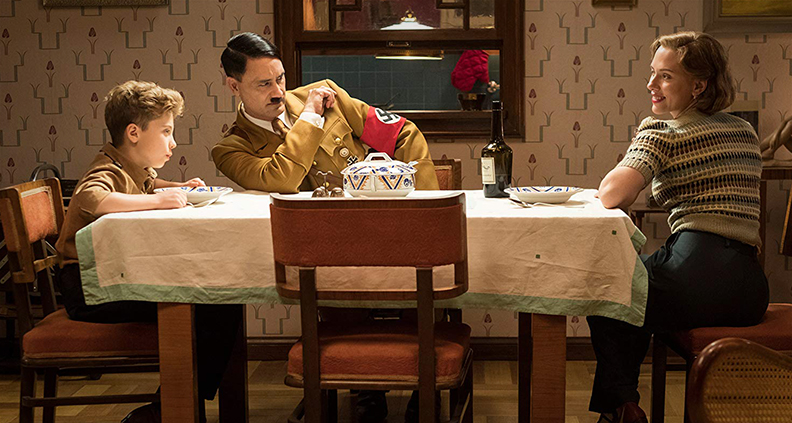 When You Can Watch: October 18
Where You Can Watch: Theaters
Director: Taika Waititi
Cast: Roman Griffin Davis, Thomasin Harcourt McKenzie, Scarlett Johansson, Sam Rockwell, Rebel Wilson
Why We're Excited: Based on the 2008 novel Caging Skies by New Zealander-Belgian author Christine Leunens, director Waititi's (Thor: Ragnarok, Hunt for the Wilderpeople) buzzy new dark comedy is set in the waning days of WWII-era Germany. Ten-year-old German boy Jojo "Rabbit" Betzler (Davis) has just started at Nazi Youth training camp when he learns that his mother Josie (Johansson)—who is secretly working for the resistance effort—is hiding a Jewish girl (2019 Spirit Award nominee McKenzie, Leave No Trace) in their attic. Understandably confused, Jojo seeks out the help of his imaginary friend—a very goofy version of Adolf Hitler—to help unpack the situation as he starts to befriend his new housemate. Not only has Waititi written the screenplay, he also stars in the film as Jojo's imaginary friend, Hitler, rendering the historical monster as a clownish buffoon (interestingly, the Hitler character is not in the original novel.) Catch the film early on October 10 at a special Film Independent Presents screening with Waititi, McKenzie and producer Carthew Neal.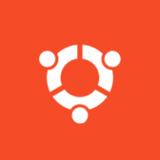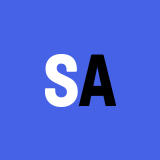 MISS VIRGINIA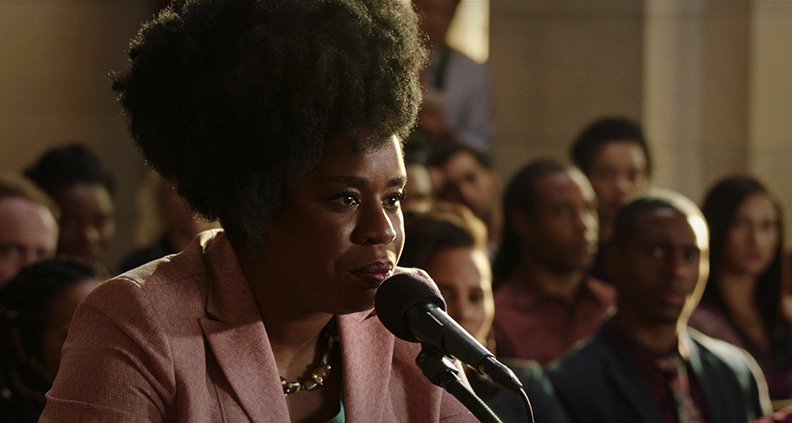 When You Can Watch: October 18
Where You Can Watch: Theaters, VOD
Director: R.J. Daniel Hanna
Cast: Uzo Aduba, Matthew Modine, Adina Porter, Niles Fitch

Why We're Excited: A two-time Emmy winner for her work in the critically acclaimed Netflix original series Orange Is The New Black, Uzo Aduba (co-host of our 2016 Spirit Awards grant presentation ceremony) portrays real-life single mother Virginia Walden Ford, who launches a movement for her son—and thousands more like him—to have a chance at a better future. Desperate to get her 15-year-old son James (Niles Fitch, of NBC tearjerker drama This Is Us) out of a failing inner-city school that's quickly pulling him into a dangerous lifestyle, Virginia makes her voice known through marches, rallies and congressional hearings—bringing the plight of at-risk kids to the forefront of the legislature and ultimately forming the grassroots organization D.C. Parents for School Choice in 1998. Hanna's feature directorial debut will be available on VOD the same day as its theatrical release. Film Independent Members Carolina Groppa (Co-Producer) and Lana Link (Associate Producer) are part of the producing team.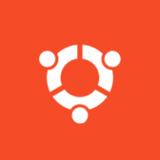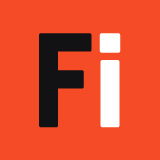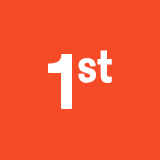 THE LIGHTHOUSE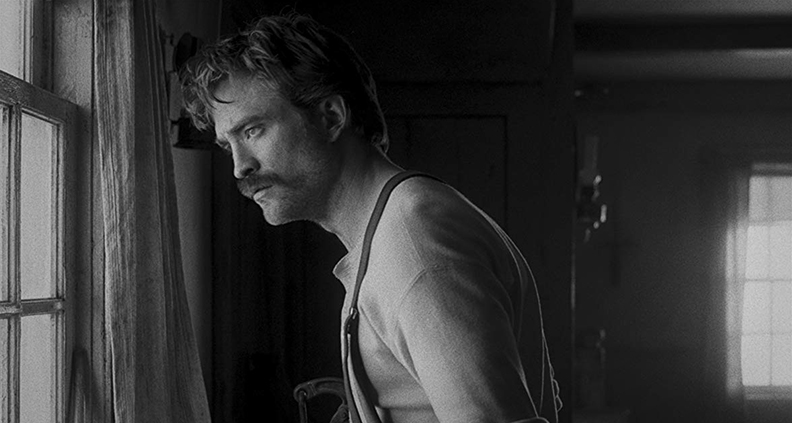 When You Can Watch: October 18
Where You Can Watch: Theaters
Director: Robert Eggers
Cast: Willem Dafoe, Robert Pattinson, Valeriia Karaman
Why We're Excited: New Hampshire native Robert Eggers' (The Witch, winner of 2017 Spirit Awards for Best First Screenplay and Best First Feature) sophomore directorial offering is another New England Gothic, this time set entirely on a secluded lighthouse in late-1800's Maine. A black-and-white fantasy-horror-comedy shot on 35mm film in the 1.33:1 aspect ratio (reminiscent of silent films from the 1920s), The Lighthouse features just two human characters. Spirit Award-nominated for 2017's Good Time, Robert Pattinson inhabits the role of Ephraim, a Maine "timberman" newly stationed at the lighthouse, where seasoned keeper Thomas (Dafoe, another Spirit Awards alum) has clearly been at his post for far too long. At first the two men drink, laugh, dance and fight to pass the unbearable solitude in the unforgiving outpost. But soon, they find themselves in the presence of some otherworldly forces we wouldn't dare to spoil here. Mainers hoping to recognize shooting locales will be disappointed—standing in for Maine is the volcanic rock of Cape Forchu in Nova Scotia.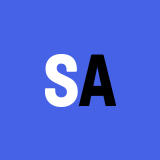 FRANKIE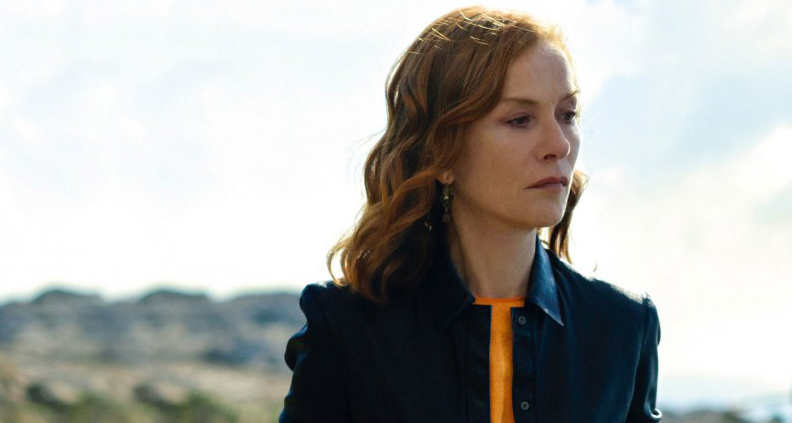 When You Can Watch: October 25
Where You Can Watch: Theaters
Director: Ira Sachs
Cast: Isabelle Huppert, Greg Kinnear, Sennia Nanua, Ariyon Bakare, Brendan Gleeson, Marisa Tomei
Why We're Excited: A Spirit Award winner for 2016's Paul Verhoeven thriller Elle, Isabelle Huppert sublimely embodies French art-house veteran Françoise Crémon (known to her loved ones simply as "Frankie") as the matriarch leads three generations of her family on vacation to an idyllic mountain village in remote Sintra, Portugal. Filmed in English, French and Portuguese, the story takes us through what could be their last trip together as a family, as Frankie and husband Jimmy (Gleeson) contend with her terminal illness. Aside from his directing duties, Sachs also co-wrote the screenplay with frequent collaborator Mauricio Zacharias; the duo previously nabbed three nods at the Spirit Awards for Little Men, Love is Strange and Keep the Lights On. Competing for the Palme d'Or at this year's Cannes Film Festival, the story is a visually mesmerizing family portrait told by one of cinema's most humanistic filmmakers.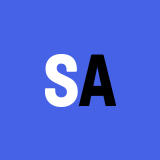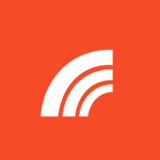 **PROGRAMMER'S PICK** PARASITE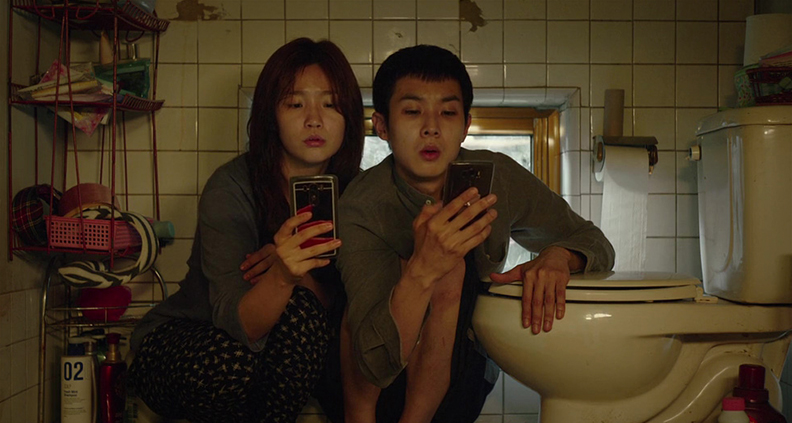 When You Can Watch: October 11
Where You Can Watch: Theaters
Director: Bong Joon-Ho
Cast: Kang-ho Song, Sun-kyun Lee, Yeo-jeong Jo 
Why We're Excited: From Film Independent Senior Programmer Jenn Wilson: "Bong Joon-ho delivers another stunning feature about a family of four grifters who manage to displace the domestic servants of a wealthy family and take all the jobs themselves.  All seems right with the world until one of the displaced servants (one with some secrets of her own) shows up at the house when the grifter family is celebrating, and threatens to reveal the truth.  What ensues is a struggle of operatic proportions which some might find overly melodramatic, but can also be read as Bong Joon-ho's prediction for the fate that ultimately awaits us all.  With the ever-growing worldwide gap between the absurdly wealthy and everyone else who is barely sustaining themselves on the last of our crumbling planet's leftover resources, the poor might turn on each other first, but the rich won't be shielded for long.  Brilliantly acted and beautifully shot, Parasite will be, without a doubt, one of the most thrilling films you've seen all year."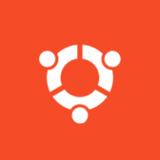 KEY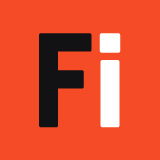 Film Independent Fellow or Member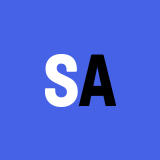 Film Independent Spirit Award Winner or Nominee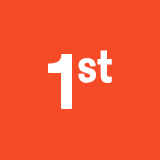 First-time Filmmaker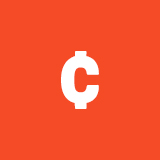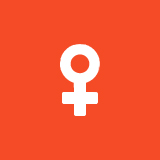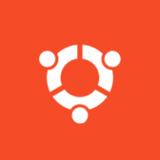 Filmmaker or Lead Characters of Color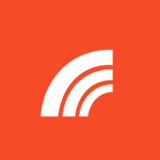 LGBT Filmmaker or Lead LGBT Characters