Don't-Miss Indies: What to Watch in June
With longer days and—at some more progressive places of employment—Summer Fridays in full effect, daily agendas are now suddenly awash with temporal real estate. Should you use these extra hours to reconnect with family, go to museums or explore the natural world in all its holy wonders? No! You should be watching movies, and lots of 'em! Luckily, June is a rock-solid month with plenty of great Don't-Miss Indies titles to enjoy.
PADRE PIO
When You Can Watch: Now
Where You Can Watch: Theaters (Limited)
Director: Abel Ferrara
Cast: Shia LaBeouf, Cristina Chiriac, Marco Leonardi
Why We're Excited: A two-time Film Independent Spirit Award nominee for Bad Lieutenant (1992) and The Funeral (1996), indie veteran Abel Ferrara's new biographical drama is based on the IRL story of Italian Franciscan Capuchin friar and priest Francesco Forgione, who was venerated as a saint by the Catholic Church in 1999. It's after the end of WWI and young Italian soldiers are returning from the war to the broken village of San Giovanni Rotondo, an impoverished and violent town under Church and landowner rule. It is in these tumultuous times that the titular padre—Spirit Award nominee Shia LaBeouf (Honey Boy, The Peanut Butter Falcon)—arrives to begin his ministry at a remote Capuchin monastery. Struggling with his own personal demons, Pio presides over the community as the first free elections in modern Italian history set the stage for an impending massacre.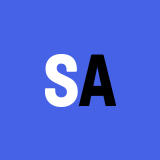 DALÍLAND
When You Can Watch: June 9
Where You Can Watch: Theaters (Limited)
Director: Mary Harron
Cast: Ben Kingsley, Barbara Sukowa, Ezra Miller, Christopher Briney, Rupert Graves
Why We're Excited: A Spirit Award Best First Feature nominee for her debut I Shot Andy Warhol, Canadian filmmaker Mary Harron is perhaps best known for 2000's American Psycho and her television work on Fox's The Following and Netflix's Alias Grace. Based on a true story, her new film chronicles the tumultuous relationship between the eccentric and mercurial surrealist artist Salvador Dalí (Sir Ben Kingsley, Spirit Award nominated for House of Sand and Fog) and his wife Gala (German actress Barbara Sukowa, Gloria Bell.) The relationship is examined through the lens of Dalí's assistant James (newcomer Christopher Briney), who helps the artist prepare for an upcoming gallery show amidst endless parties, procrastination, and creative block.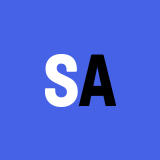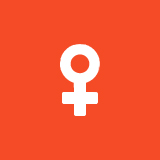 USERS
When You Can Watch: June 9
Where You Can Watch: Theaters (Limited)
Creator: Natalia Almada
Why We're Excited: Winner of the U.S. Documentary Directing Award at Sundance two years ago, this sprawling visual odyssey by Mexican-American filmmaker Natalia Almada (Todo lo demás, El Velador, Al orto lado) examines the unintended consequences of unbridled technological domination in the present and future worlds, pondering how tech and the new era of global industrialization have impacted our society and the human experience. Examining these issues through the lens of a mother's macro concern for her children, the project is a family affair: Almada's husband Dave Cerf is on music and sound design, her brother-in-law Bennett Cerf is the cinematographer, and her two young boys providing a crucial element of the film.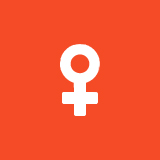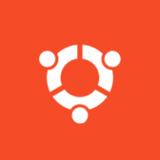 BLUE JEAN
When You Can Watch: June 9
Where You Can Watch: Theaters
Director: Georgia Oakley
Cast: Rosy McEwen, Kerrie Hayes, Lucy Halliday
Why We're Excited: Winning four awards at last year's British Independent Film Awards and scoring a BAFTA nomination for Outstanding Debut, writer-director Georgia Oakley's first feature is a queer drama set in 1988 England. Semi-closeted lesbian gym teacher Jean (McEwen from The Alienist) lives a double life with girlfriend Viv (Hayes, from UK TV series The English Game and The Frankenstein Chronicles) in Thatcher-era Newcastle. When new student Lois (Halliday, in her first movie) recognizes Jean at a gay bar, she threatens to expose her sexuality, forcing Jean to go to great lengths to maintain her livelihood and security.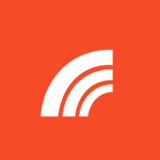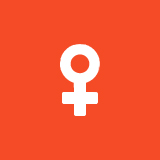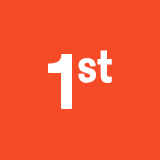 THE ANGRY BLACK GIRL AND HER MONSTER
When You Can Watch: June 9
Where You Can Watch: Theaters, VOD (June 23)
Director: Bomani J. Story
Cast: Laya DeLeon Hayes, Chad L. Coleman, Denzel Whitaker
Why We're Excited: Filmmaker Bomani J. Story's feature debut, this sci-fi horror is a loose reimagining of Mary Shelley's immortal Frankenstein. Seventeen-year-old STEM prodigy Vicaria (Hayes, who also plays Queen Latifah's daughter in the CBS procedural The Equalizer) lives in a world filled to the brim with violence, crime, and drug abuse. Having already lost her mother, Vicaria is sent over the edge when she loses her brother to murder. In shock, she begins to believe that death is a curable disease. Still reeling from grief, she decides to resurrect her brother from the dead… only to find him returning as a monster bent on revenge. The film premiered at SXSW in March.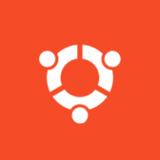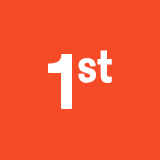 ASTEROID CITY
When You Can Watch: June 16
Where You Can Watch: Theaters
Director: Wes Anderson
Cast: Jason Schwartzman, Scarlett Johansson, Tom Hanks, Jeffrey Wright, Tilda Swinton, Liev Schreiber
Why We're Excited: Five-time Spirit Awards nominee—and Best Director winner for 1998's Rushmore—Wes Anderson's 11th feature is a sci-fi dramedy, fresh from competing for the Palme d'Or at Cannes two weeks ago. The all-star cast is also rife with Spirit Awards winners and nominees, including Scarlett Johansson (Marriage Story and Manny & Lo), Liev Schreiber (Spotlight), and Tilda Swinton (Suspiria, Only Lovers Left Alive, The Deep End.) Also returning is Anderson's frequent collaborator, composer Alexandre Desplat. The movie-within-a-movie conceit takes place at an annual Junior Stargazers/Space Cadet convention in 1955, where parents accompany their brainiac kids to the science competition in the fictional American desert town of Asteroid City. When an (un?)expected visitor descends from the skies, everyone is forced to quarantine together in the remote town as dramas both human and cosmic continue to unravel.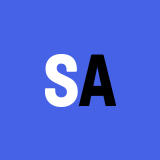 PAST LIVES
When You Can Watch: June 23
Where You Can Watch: Theaters (Limited)
Director: Celine Song
Cast: Greta Lee, Teo Yoo, John Magaro
Why We're Excited: One year after her episodic debut as one of the writers on Amazon's big-budget fantasy epic The Wheel of Time, writer-director Celine Song has returned for her first feature. A Sundance hit and Berlinale nominee for Best Film earlier this year, the semi-autobiographical romantic drama follows Nora (Lee) and Hae Sung (Yoo), two very close childhood friends who years ago were torn apart when her family left Seoul for Canada. Two decades later, the star-crossed couple has an opportunity to reunite over one fateful weekend in New York, where Nora is now married to Arthur (Magaro) and Hae Sung purports to be on vacation. Aiming to be this generation's Before Sunset as filtered through the perspective of the Korean diaspora, the wistful drama explores the enticing-yet-torturous romantic "what-if" that plagues all of us in our quietest moments. The producing team includes Film Independent Fellow and Emmy-nominated producer, Pamela Koffler (HBO's Mildred Pierce and Todd Haynes' upcoming May December.)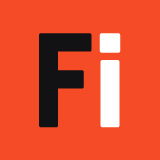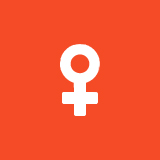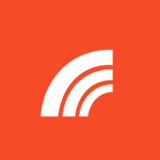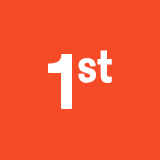 BLACK MIRROR (SEASON 6)
When You Can Watch: June 15
Where You Can Watch: Netflix
Creator: Charlie Brooker
Cast: Aaron Paul, Anjana Vasan, Annie Murphy, Auden Thornton, Ben Barnes, Josh Hartnett, Kate Mara
Why We're Excited: After a four-year hiatus—the last season came out a lifetime ago in the pre-pandemic world of June 2019—the Emmy-winning British anthology series finally returns with its sixth season on Netflix. Widely acclaimed as one of the best television series to emerge from the 2010s, each episode is a standalone story set in alternate dystopian near-future worlds, presenting a myriad of nightmares, hallucinations and rabbit-holes in which to indulge. Inspired by Rod Serling's classic sci-fi horror anthology series The Twilight Zone, Brooker's dark vision often depicts the negative aspects of unrestrained technological advancement at the expense of humanity. Amongst the cast gracing this season include Spirit Award alums Anjana Vasan (We Are Lady Parts), Kate Mara (A Teacher) and Auden Thornton (Beauty Mark.)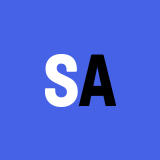 NEVER HAVE I EVER (SEASON 4)
When You Can Watch: June 8
Where You Can Watch: Netflix
Creator: Mindy Kaling , Lang Fisher
Cast: Maitreyi Ramakrishnan, Poorna Jagannathan, Richa Moorjani, Darren Barnet, Jaren Lewison
Why We're Excited: Despite being loosely based on creator Mindy Kaling's own upbringing in the Boston area, this dramedy is set in the Los Angeles suburb of Sherman Oaks, following the trials and tribulations of high school overachiever Devi (Ramakrishnan, a 2021 Spirit Award nominee for the show in the Best Female Performance in a Scripted Series category.) The series opener first found her immediately after the sudden death of her father, Mohan. In the intervening years, we've seen her contemplating a move to India with her mother and being torn between long-time crush Paxton (Barnet) and frenemy Ben (Lewison). Last season ended [SPOILERS!] with Devi finally hooking up with Ben. In this fourth and final season, we will follow her through all the requisite milestones of senior year—prom, graduation, and maybe even a potential new new romance…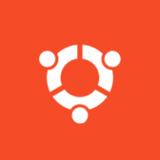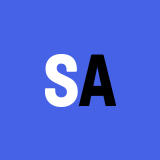 *PROGRAMMER'S PICK* UNIDENTIFIED OBJECTS
When You Can Watch: Now
Where You Can Watch: Theaters
Director: Juan Felipe Zuleta
Cast: Sarah Hay, Matthew Jeffers, Roy Abramsohn
Why We're Excited: From Jenn Wilson, Film Independent Senior Programmer: "This unconventional road movie is Juan Felipe Zuleta's feature debut, and it marks him as a new director to watch, for sure. In the film, Peter (Matthew Jeffers, absolutely wonderful in this role) is enlisted by his (unhinged?) neighbor Winona (Sarah Hay) to drive her cross-country to meet up with some aliens (?) that she claims have contacted her to join them. Yes, like the ones from outer space.  Peter, an extremely bitter, gay little person with a boatload of his own sorrows isn't really buying it, but he needs the money. And so the two embark on a hilarious, weird and surprisingly heartfelt trip that neither of them really wanted to be on. Will the two end up besties for life or mortal enemies? Ah, but you have to go to the movies and find out!" Additionally, Film Independent Members on the producing team include Story/Writer/Producer Leland Frankel and Executive Producer Chad Shields.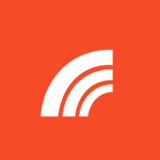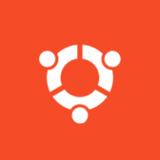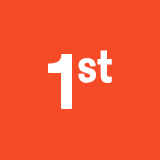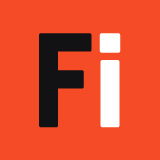 KEY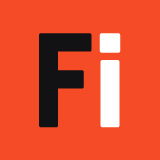 Film Independent Fellow or Member

Film Independent Presents Screening, Q&A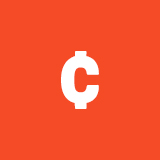 Microbudget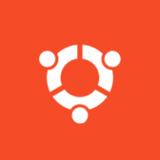 Filmmaker or Lead Characters of Color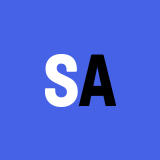 Film Independent Spirit Award Winner or Nominee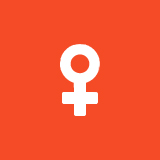 Female Filmmaker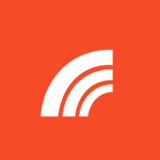 LGBT Filmmaker or Lead LGBT Characters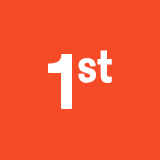 First-time Filmmaker
Film Independent promotes unique independent voices by helping filmmakers create and advance new work. To become a Member of Film Independent, just click here. To support us with a donation, click here.
Keep up with Film Independent…
(Header: Past Lives)