Don't-Miss Indies: What to Watch in March
Spring may not begin officially until March 19, but it already feels like the independent film world is in a hearty state of renewal following the frenzied year-end cramming and doomed office-pool prognostication of awards season. March, as it were, is full of exciting and eagerly awaited titles, making this our favorite Don't-Miss Indies of the (young) year so far.
FIRST COW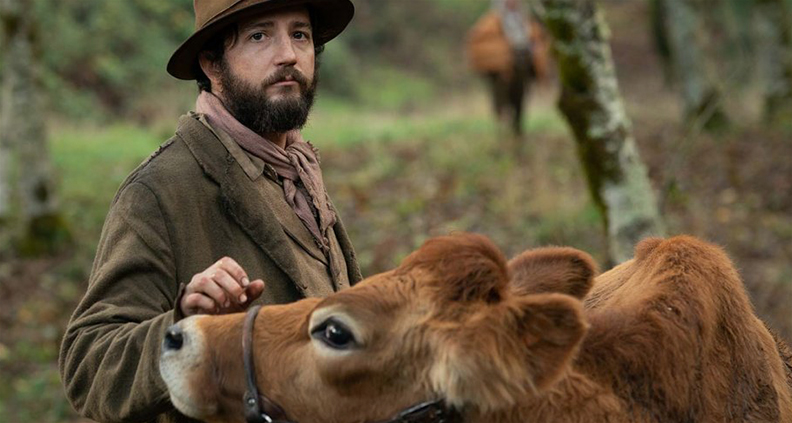 When You Can Watch: March 6
Where You Can Watch: Theaters
Director: Kelly Reichardt
Cast: John Magaro, Orion Lee, Rene Auberjonois
Why We're Excited: Continuing along in her minimalist style and once again focusing on stories of the working class in rural communities, stalwart indie filmmaker Kelly Reichardt's (Certain Women, Wendy and Lucy) latest project brings us back to the frontier-era Americana of her 2010 pioneer drama Meek's Cutoff. Set in Reichardt's native Pacific Northwest, the story follows skilled cook Cookie Figowitz (John Magaro) as he joins a group of fur trappers in 1820s Oregon Territory. There, he finds deep connection with a Chinese immigrant King Lu (Orion Lee) and the two soon hatch a scheme involving the secret use of a landowner's prized dairy cow. Reichardt recently took home the third annual Bonnie Award at the 2020 Film Independent Spirit Awards—a program sponsored by American Airlines and rewarding mid-career female directors with $50,000, commemorating the first female pilot at a major US airline, Bonnie Tiburzi Caputo. What's more, Film Independent Member Anish Savjani is one of the film's producers.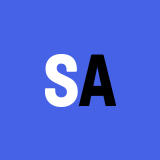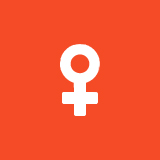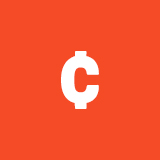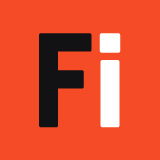 SWALLOW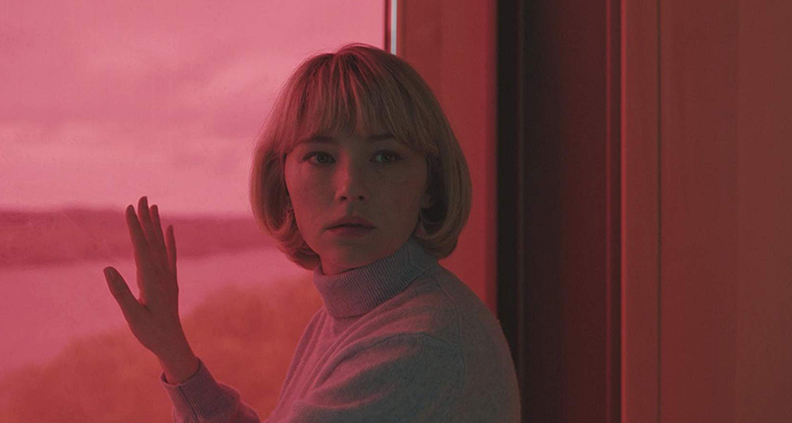 When You Can Watch: March 6
Where You Can Watch: Theaters
Director: Carlo Mirabella-Davis
Cast: Haley Bennett, Austin Stowell, Elizabeth Marvel, David Rasche
Why We're Excited: One of the many projects supported by Film Independent's Fiscal Sponsorship program, Mirabella-Davis' directorial debut combines the genres of psychological thriller and medical mystery. Lead Haley Bennett scored the Best Actress prize at the 2019 Tribeca Film Festival, as newly pregnant housewife Hunter, who is married to her Ken-doll husband Richie (Richard Stowell), locked into a seemingly idyllic life. Until one day, when Hunter feels inclined to swallow a marble when no one's looking. Not only does she savor the experiment on the way down, she also takes note of the marble's, erm, exit a day or two later. Thus begins a destructive descent into compulsive behavior that could very well spell death—for both her and her baby. The result is a bold feminist take on the social factors potentially playing a part is causing this real-life condition: "Pica," the compulsion to ingest things that are not meant for the human digestive tract, such as jewelry, batteries, glass, etc. Producers Mollye Asher and Mynette Louie, Executive Producer Sam Bisbee and Associate Producer Mynette Louie are all Film Independent Members.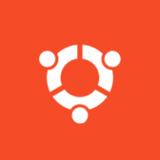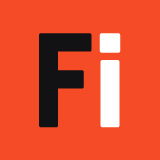 GO BACK TO CHINA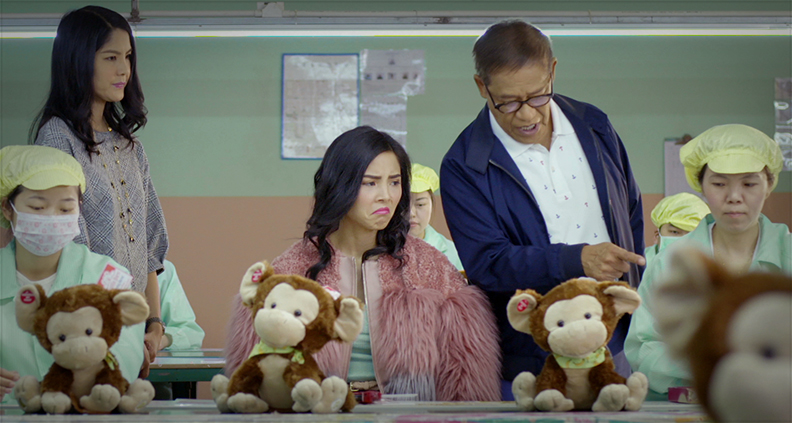 When You Can Watch: March 6
Where You Can Watch: Theaters, VOD
Director: Emily Ting
Cast: Anna Akana, Richard Ng, Lynn Chen
Why We're Excited: Premiering in competition at last year's SXSW Festival, Film Independent Producing Lab Fellow Emily Ting's sophomore outing as writer-director is a semi-autobiographical comedy focused on the "Westernized" Chinese diaspora in the post-Crazy Rich Asians era. Sasha Li (YouTube personality Anna Akana) is a spoiled LA fashionista who has just discovered that her trust fund has been cut off by her dad—oh no! To see another penny out of the trust, her father insists she goes back to her roots and learn about the family business in Shenzhen, China. Shot in Los Angeles, Hong Kong and Shenzhen, the film is loosely based on the Taiwanese-born Ting's 12 years working at her family's toy factory in China in-between filmmaking efforts. Producer Frederick Thornton is also a Film Independent Member and Project Involve Fellow.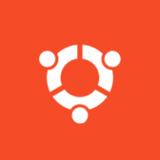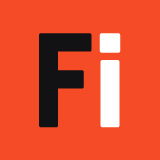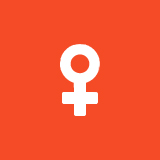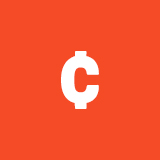 THE ROADS NOT TAKEN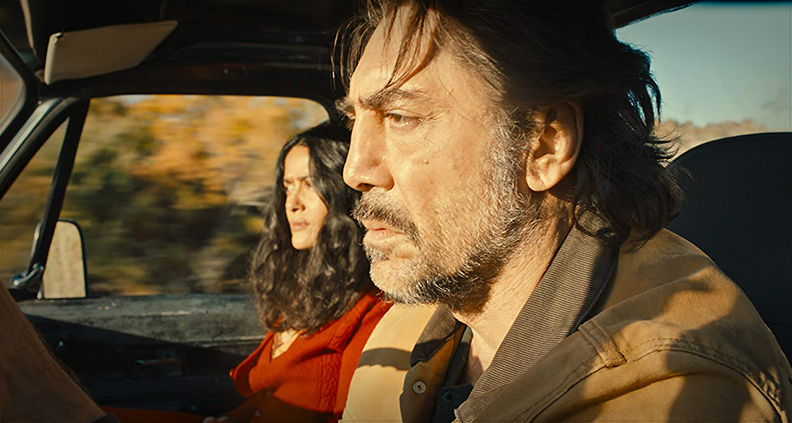 When You Can Watch: March 13
Where You Can Watch: Theaters
Director: Sally Potter
Cast: Javier Bardem, Elle Fanning, Salma Hayek and Laura Linney
Why We're Excited: Premiering just a few days ago at the 2020 Berlin Film Festival—where it was nominated for the Golden Berlin Bear—veteran English writer-director Sally Potter (Orlando, The Party) brings us a passion project inspired by her brother Nic, who prior to his 2013 death suffered from a rare form of dementia called "Pick's Disease." The British-American co-production takes us through a day in the life of Leo (Javier Bardem, a Film Independent Spirit Awards winner for Before Night Falls) as daughter Molly (Elle Fanning) takes him to various doctor's appointments throughout New York City. As they weave through the day, Leo's mind wanders through versions of his life that could have been, including a life with his ex-wife Dolores (Spirit Award nominee Salma Hayek) in Mexico. Meanwhile, Molly grapples with the realities of her father's deteriorating mental faculties. "In his mind are two lives he never had," Fanning's Molly notes in the trailer. The film's crew includes Tatiana Bears (line producer), Joshua Blum (executive producer) and Heidi Levitt (co-producer) are all Film Independent Members.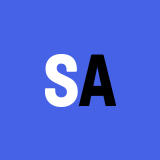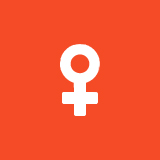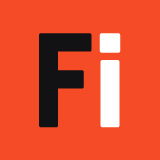 NEVER, RARELY, SOMETIMES, ALWAYS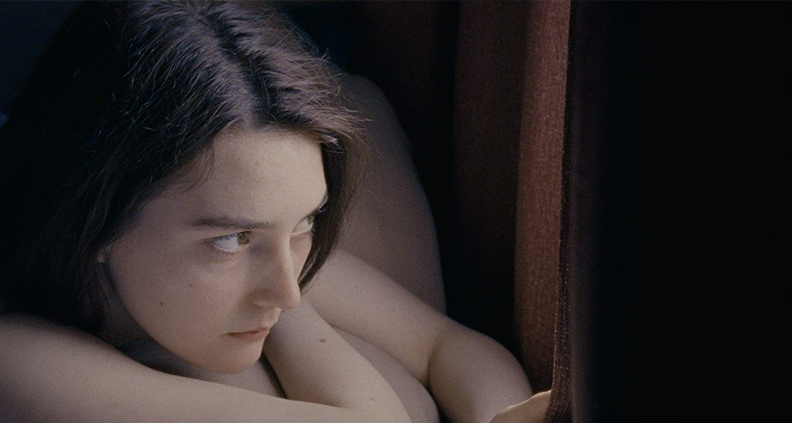 When You Can Watch: March 13 (or March 5 – see below)
Where You Can Watch: Theaters
Director: Eliza Hittman
Cast: Sidney Flanigan, Ryan Eggold, Théodore Pellerin, Talia Ryder
Why We're Excited: A 2015 Spirit Awards John Cassavetes Award nominee for It Felt Like Love, filmmaker Eliza Hittman's third feature recently scored the Silver Bear Grand Jury Prize at last month's Berlin Film Festival. An intimate and illuminating abortion drama, the film follows two teenage girls—Autumn (Sidney Flanigan) and cousin Skylar (Talia Ryder)—traveling from rural Pennsylvania to New York City in search of a legal, permissible abortion. Hittman has said that idea for the project had been circling around since 2013, while she was editing It Felt Like Love. It was then that she started reading about a group of Irish women who had traveled across the Irish Sea to London for an abortion and returned home on the same day (the book was Ireland's Hidden Diaspora, by Ann Rossiter.) If you missed the film at its Sundance premiere earlier this year, have no fear: the movie will be screening this Thursday, March 5 at Arclight Culver City as part of Film Independent Presents. Fi Member Tatiana Bears is one of the film's co-producers.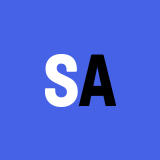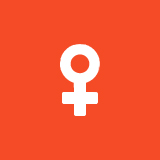 BLOW THE MAN DOWN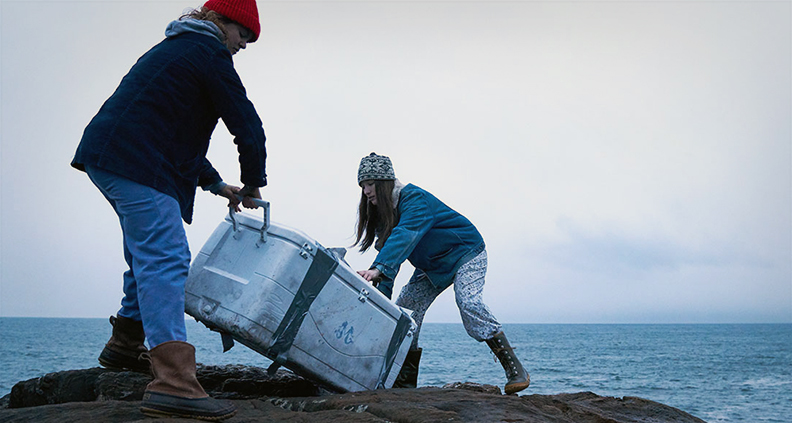 When You Can Watch: March 20 (or March 11 – see below)
Where You Can Watch: Theaters, Amazon Prime
Directors: Bridget Savage Cole, Danielle Krudy
Cast: Morgan Saylor, Sophie Lowe, Margo Martindale, June Squibb, Annette O'Toole
Why We're Excited: The second notable indie of recent memory to be set in Maine (albeit a much different vision of Maine than was glimpsed in last year's expressionistic The Lighthouse), this suspenseful dark comedy was actually shot on location in the coastal town of Harpswell, standing in as fictional New England fishing town Easter Cove, ME. Cole and Krudy's quirky New England neo-noir (their debut feature) centers around two sisters—Priscilla (Sophie Lowe) and Mary Beth (Morgan Saylor)—who have been stuck in town taking care of their ailing mother. But on the night of her funeral, the girls get into some serious trouble when they end up killing Mary Beth's would-be rapist. The cover-up soon puts the girls under the thumb of one Eni Nora Devlin (Martindale, an Emmy winner for TV's The Americans and Justified), the powerful madam who runs the town's brothel. Nominated for Best First Screenplay at the 2020 Film Independent Spirit Awards, the film will be screened March 11 as part of Film Independent Presents. Cole, Krudy and executive producers Ron Yerxa and Albert Berger are all (you guessed it!) Film Independent Fellows.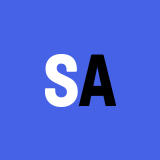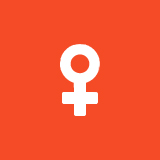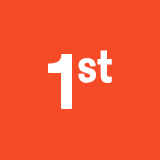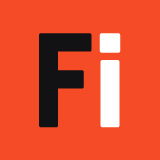 THE TRUTH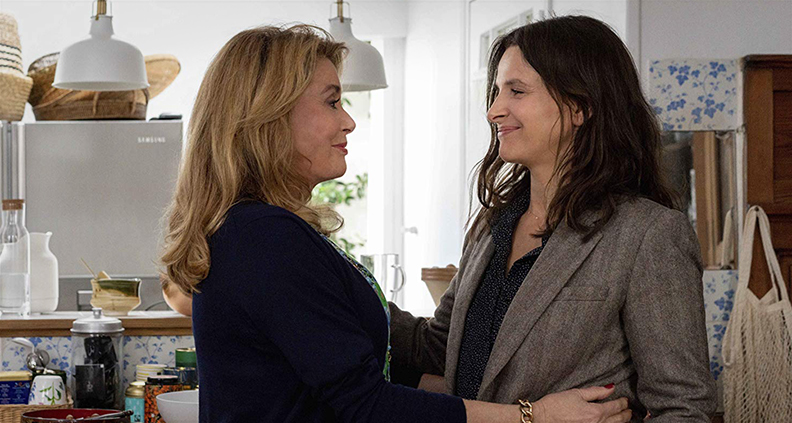 When You Can Watch: March 20 (or March 9 – see below)
Where You Can Watch: Theaters
Director: Hirokazu Kore-eda
Cast: Catherine Deneuve, Juliette Binoche, Ethan Hawke
Why We're Excited: Nominated for the Golden Lion at the 2019 Venice Film Festival, Japanese filmmaker—and Spirit Award nominee for last year's critically acclaimed Shoplifters—Kore-eda's English language debut is an ambitious family drama that unites two of France's most iconic actresses: Catherine Deneuve and Juliette Binoche. When aging Parisian screen legend Fabienne (Deneuve) publishes her memoirs, her screenwriter daughter Lumir (Binoche) returns to Paris—her husband (Spirit Award winner Ethan Hawke) and their young daughter in tow—to commemorate the event. But the reunion soon turns into an explosive confrontation between mother and daughter, as long buried resentments once again bubble onto the surface. And Film Independent members are in luck: there's a free Members-only screening of The Truth to be followed (tentatively) by a filmmaker Q&A with Kore-eda on Monday, March 9.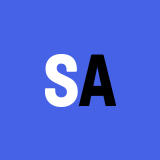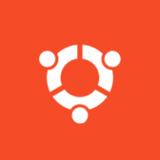 THE CLIMB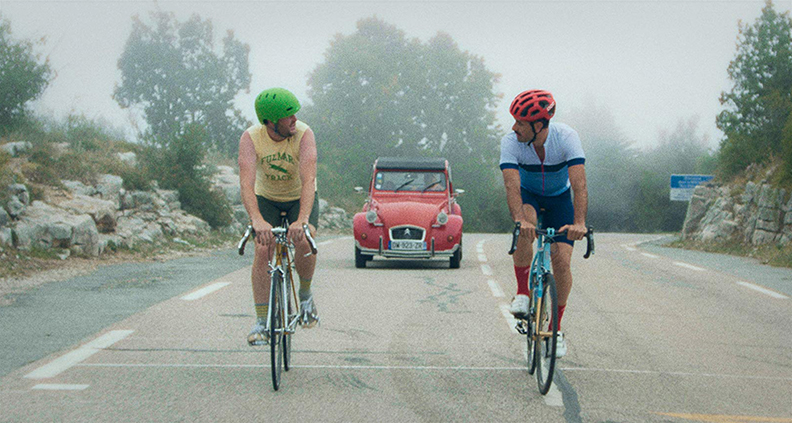 When You Can Watch: March 20
Where You Can Watch: Theaters
Director: Michael Angelo Covino
Cast: Michael Angelo Covino, Kyle Marvin, Gayle Rankin, Judith Godrèche

Why We're Excited: A Spirit Award nominee this year for both Best First Feature and the John Cassavetes Award, Michael Angelo Covino's directorial debut is a refreshing take on the white guy bromance. Expanded from his eight-minute short of the same title from 2018, Covino and IRL BFF Kyle Marvin co-wrote and co-star in the project. In the film, fictional besties "Kyle" and "Mike" are cycling through France on vacation, just before Kyle's impending nuptials to Ava (Judith Godrèche)—with Mike set to be Best Man, of course. Everything is fine and dandy until Mike decides that their bike outing is the perfect time to bring up his "history" with Ava, which Kyle doesn't take well. The brotherly love-hate saga unravels through the next seven chapters/vignettes as we dive deeper into the anatomy of a complicated friendship through various stages of life. Covino, Marvin and line producer Sebastien Aubert (French unit) are all Film Independent Members.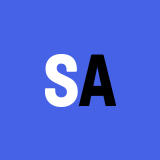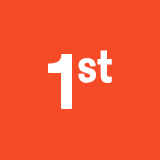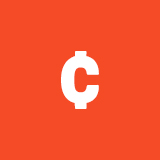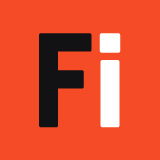 KEY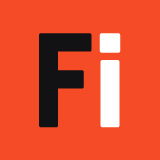 Film Independent Fellow or Member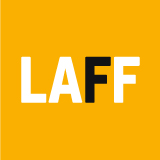 LA Film Festival Alum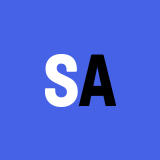 Film Independent Spirit Award Winner or Nominee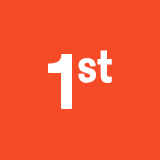 First-time Filmmaker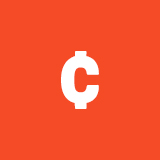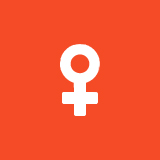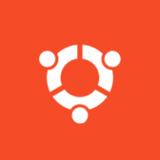 Filmmaker or Lead Characters of Color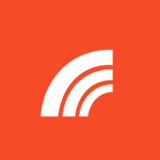 LGBT Filmmaker or Lead LGBT Characters
(Header: Never, Rarely, Sometimes, Always)