Don't-Miss Indies: What to Watch in November
As we ease into autumn (not to mention awards season) this month's Don't-Miss Indies leaves the fluff behind to explore some pretty intense territory—from going inside the mind of an infamous serial killer, to losing one's identity, to discovering forbidden love and wrestling with new interpretations of spirituality.
NEVER HERE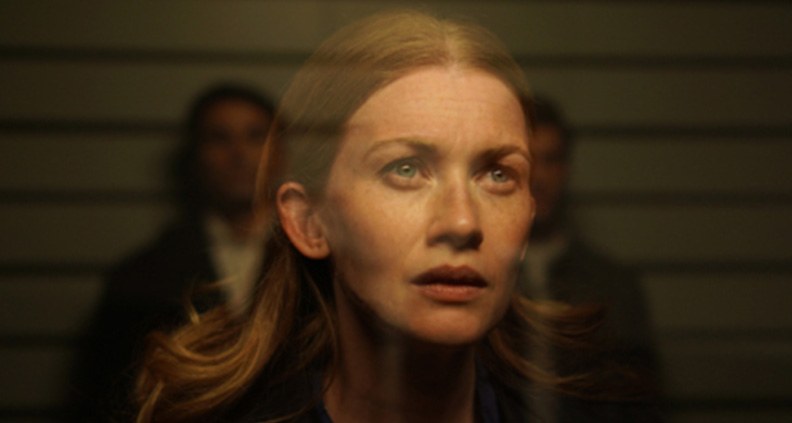 When You Can Watch: Now
Where You Can Watch: Theaters, YouTube, Google Play
Director: Camille Thoman
Cast: Mireille Enos, Sam Shepard, Goran Visnjic
Why We're Excited: Premiering at the 2017 LA Film Festival, this psychological thriller is the feature debut of theater actor turned writer/director Camille Thoman. The Killing's Mireille Enos plays conceptual artist Miranda Fall, whose work consists of following, photographing and documenting the lives of strangers (her latest exhibition includes photos from a lost cell phone—sans permission from the owner.) When her married lover/art dealer (the late Sam Shepard) accidentally spies a crime from her apartment window, Miranda pretends that she's witness and files a report with the police, turning the case into her next conceptual art project. Tackling issues of violation of privacy, voyeurism and loss of identity, the story unravels to blur the lines of morality, as Miranda soon finds herself the one being watched. In addition to Thoman, Radium Cheung (producer) and Neal Dodson (executive producer) are also Film Independent Members. To watch a video interview with Thoman from this year's LA Film Festival, just click here.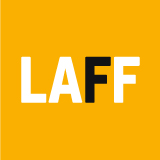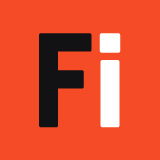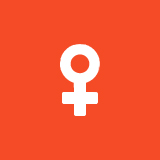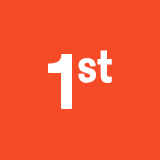 SUCK IT UP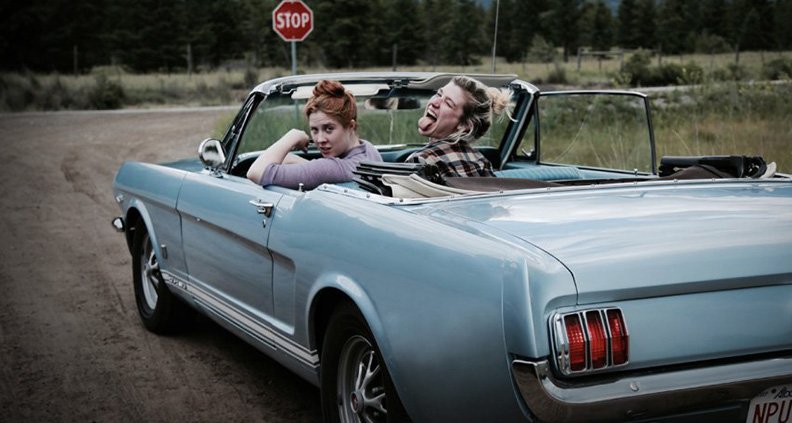 When You Can Watch: Now
Where You Can Watch: Theaters
Director: Jordan Canning
Cast: Erin Margurite Carter, Grace Glowicki, Dan Beirne
Why We're Excited: Canadian director Jordan Canning's sophomore feature is a female-focused road trip dramedy that takes viewers on a stunning and emotional journey through the lush mountains of British Columbia. Troubled Ronnie (Grace Glowicki) has been on a bender since losing her brother Garreth to cancer two months prior. When her mother calls in Ronnie's BFF Faye (Erin Carter) to the rescue, Faye's idea of an intervention is to drag an unconscious Ronnie out to her lakeside vacation home to dry out. As the women work through their grief, we learn that Garreth also happens to be Faye's first love. The bittersweet character study was executive produced by Film Independent Member Jason Levangie.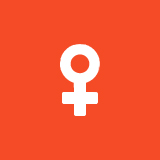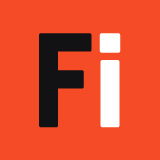 BPM (Beats Per Minute)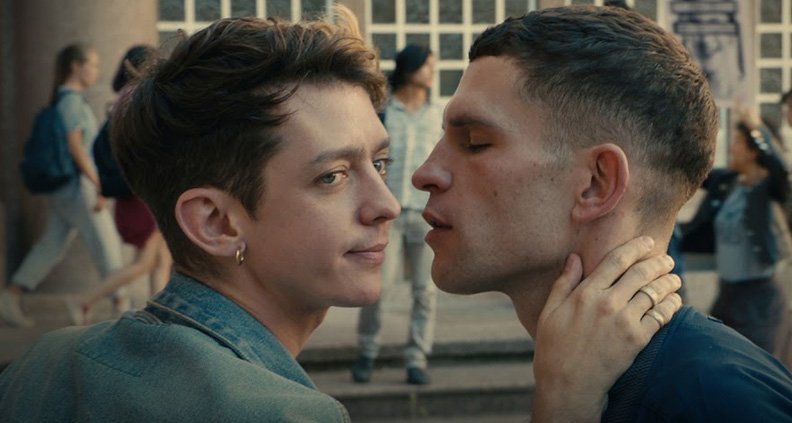 When You Can Watch: November 3
Where You Can Watch: Theaters
Director:  Robin Campillo
Cast: Nahuel Pérez Biscayart, Arnaud Valois, Adèle Haenel
Why We're Excited: "There are times when I see how AIDS has changed my life. It's as if I live things more intensely: more color, more noise, more life," thus reminisces Sean (Nahuel Pérez Biscayart), one of the more expressively militant HIV/AIDS activists in this French drama chronicling the explosion of the AIDS epidemic in 1990s France. Snagging four awards at the 2017 Cannes Film Festival, director Robin Campillo and co-screenwriter Philippe Mangeot turned to their own experiences as ACT UP activists with the Paris chapter of the international advocacy group to shape the story. Shot for only $5 million, this heart-wrenching look at recent history is also France's entry for Best Foreign Language Film at next year's Academy Awards.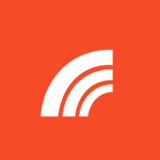 NOVITIATE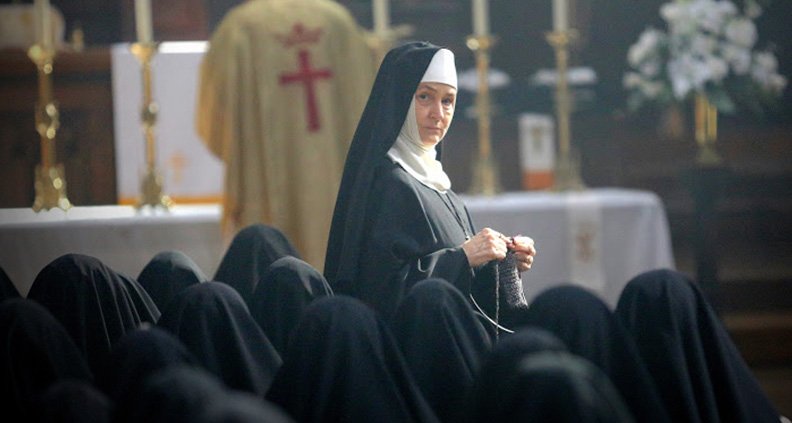 When You Can Watch: November 3
Where You Can Watch: Theaters
Director: Margaret Betts  
Cast: Dianna Agron, Julianne Nicholson, Margaret Qualley, Melissa Leo
Why We're Excited: Fresh off her win for Breakthrough Director at this year's Sundance Film Festival, writer/director Margaret Betts' feature debut Novitiate follows 17-year-old aspiring nun Cathleen (Margaret Qualley) as she enters a convent bootcamp run by a stereotypically austere and rigid Reverend Mother, played by Oscar winner Melissa Leo. Cathleen's quest to become one of the brides of Christ takes place during the 1960s-era "Vatican II", when the Catholic Church was implementing sweeping reforms. Her days now entirely taken up by prayer, the so-called "grand silence" and the occasional self-flagellation for trivial wrongdoings, Cathleen's willpower and faith are put to the test as the grueling training takes its toll on her body, mind and soul. Will she survive the Reverend Mother's draconian methods of separating the wheat from the chaff?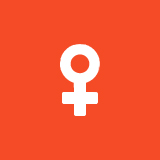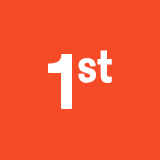 11/8/16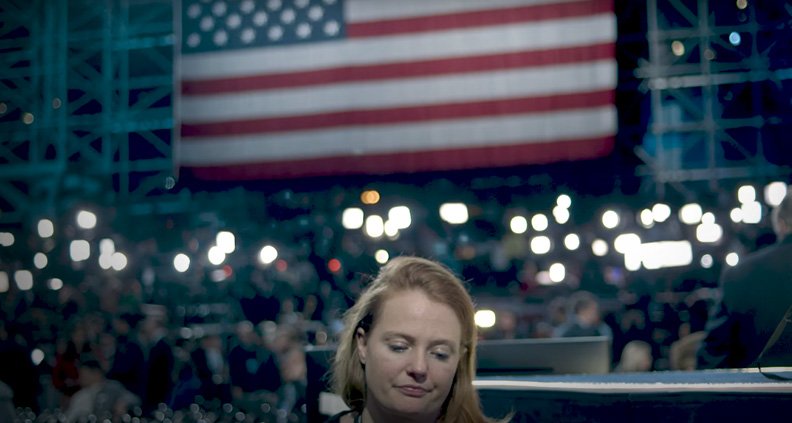 When You Can Watch: November 3
Where You Can Watch: Theaters
Directors: Duane Andersen, Don Argott, Yung Chang, Garth Donovan, Petra Epperlein, Vikram Gandhi, Raul Gasteazoro, Jamie Gonçalves, Andrew Beck Grace, Alma Har'el, Sheena M. Joyce, Daniel Junge, Alison Klayman, Ciara Lacy, Martha Shane, Elaine McMillion Sheldon, Bassam Tariq, Michael Tucker
Why We're Excited: The Los Angeles Times called this innovative documentary "a cinematic time capsule of a day with a historical impact that won't fully register for years to come." On the morning of November 8, 2016 producer Jeff Deutchman dispatched 18 camera crews across the country to follow 16 Americans from both sides of the political spectrum, weaving together a dense mosaic of how the fateful Election Day transpired for average folks from all walks of life. Subjects include a West Virginia coal miner, a college student from Pittsburgh, a small business owner from Massachusetts, and so on. As the day unravels and one after another state is called for Republican nominee Donald Trump, we see both stunned elation and numbing despair. Co-directors and segment producers Sheena M. Joyce, Duane Andersen and Yung Chang are Film Independent Members.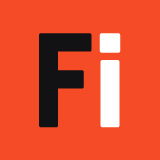 MY FRIEND DAHMER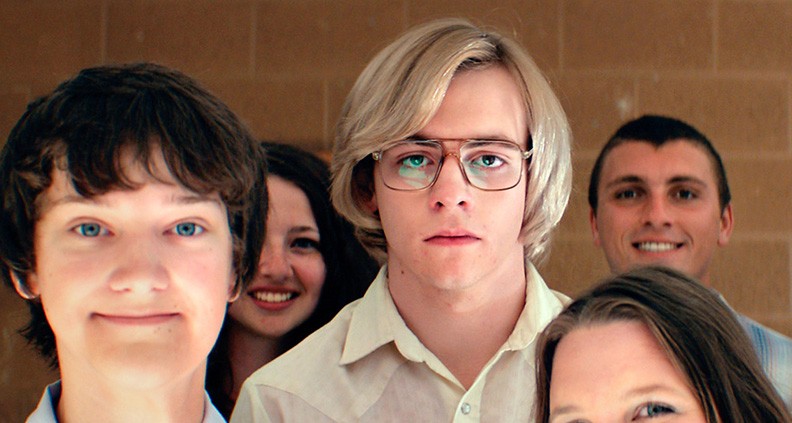 When You Can Watch: November 3
Where You Can Watch: Theaters
Director: Marc Meyers
Cast: Alex Wolff, Anne Heche, Dallas Roberts, Ross Lynch, Vincent Kartheiser
Why We're Excited: Based on the graphic novel by Dahmer's IRL high school friend, underground cartoonist John "Derf" Backderf, this biographical drama takes an disturbingly intimate look into the psyche of the awkward teen who would eventually become one of the U.S.'s most infamous serial killers (murdering 17 men and boys between 1978-1991.) Shot in the ranch house where Dahmer grew up in suburban Akron, Ohio, the film takes us through Dahmer's last few months of high school in the late 1970s, when he was a bullied teenage boy confused by his own homosexuality and tormented by his mother's mental illness. Not for the faint of heart, the film is nevertheless an honest account of one of the 20th century's most notorious criminals.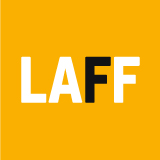 THREE BILLBOARDS OUTSIDE EBBING, MISSOURI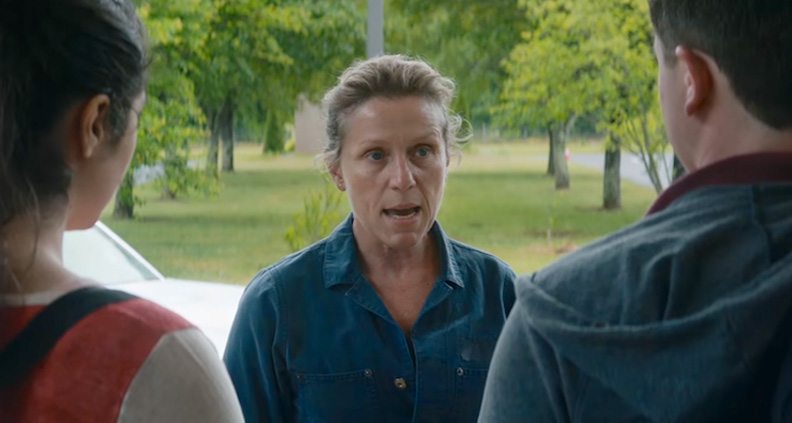 When You Can Watch: November 10
Where You Can Watch: Theaters
Director: Martin McDonagh
Cast: Frances McDormand, Woody Harrelson, Sam Rockwell
Why We're Excited: A 2014 Film Independent Spirit Award nominee for Seven Psychopaths, writer/director Martin McDonagh's dark dramedy brings us yet another remarkable and searing performance from Frances McDormand, this time as a grieving mother at her wit's end seven months after the murder of her daughter. With the local police seemingly doing nothing to solve the case, McDormand's hard-as-nails Mildred posts three roadside billboards outside her town asking the local police Chief (Woody Harrelson) why no one has been arrested for her daughter's murder, creating a sensational media event in the process. The critically acclaimed film nabbed Best Screenplay at the 2017 Venice Film Festival.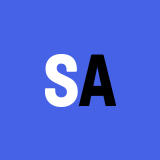 L.A. 92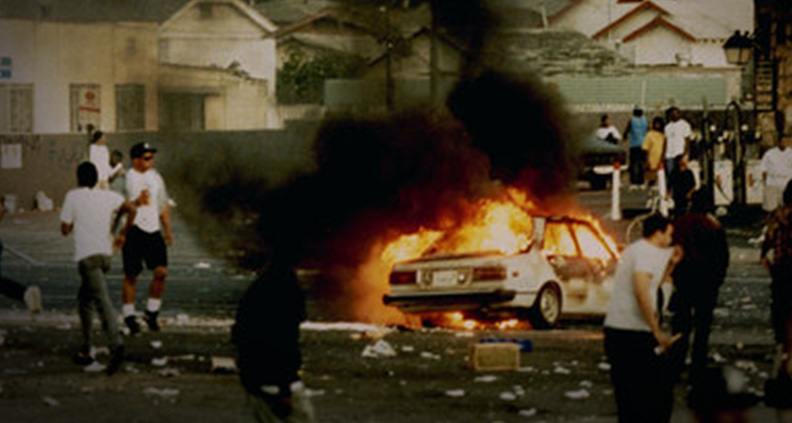 When You Can Watch: November 17
Where You Can Watch: Theaters, National Geographic Channel
Director: Daniel Lindsay, T.J. Martin
Why We're Excited: This National Geographic documentary takes us through the three decades of Los Angeles' racially-charged cultural milieu that finally erupted into the 1992 L.A. riots—set off by the beating of black motorist Rodney King by LAPD officers and the officers' subsequent acquittal by a largely white jury. Comprised entirely of archival footage culled from several vantage points, the nonfiction feature is an in-depth examination into the tumultuous period 25 years after the events. Oscar winners for 2011's high school football doc Undefeated, Lindsay and Martin won an Emmy this past year for the gripping retrospective into the dark side of a city's history. Want to know more? The filmmakers gathered to discuss the film at this year's LA Film Festival as part of our Diversity Speaks series of panels.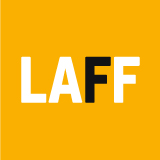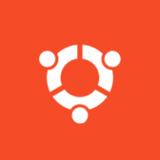 MUDBOUND
When You Can Watch: November 17
Where You Can Watch: Theaters, Netflix
Director: Dee Rees
Cast: Carey Mulligan, Garrett Hedlund, Jason Clarke
Why We're Excited: Winner of the John Cassavetes Award at the 2012 Spirit Awards for her debut Pariah, director Dee Rees' ambitious ensemble drama pits two farming families—one black, one white—against each other in the Jim Crow South post-WWII as both clans find themselves occupying the same piece of land. Based on Hillary Jordan's 2008 book of the same name, Rees' third feature chronicles the egregious hardships faced by a pair of veterans who return home to rural Mississippi from war to forge a new life for their families while coping with PTSD, racism and extreme poverty. (Rees recently delivered a keynote conversation about the film at the recent Film Independent Forum, which you can watch in its entirety here.)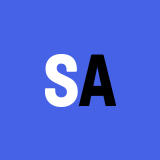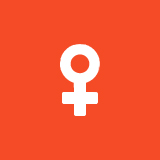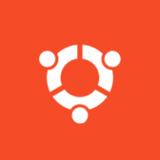 CALL ME BY YOUR NAME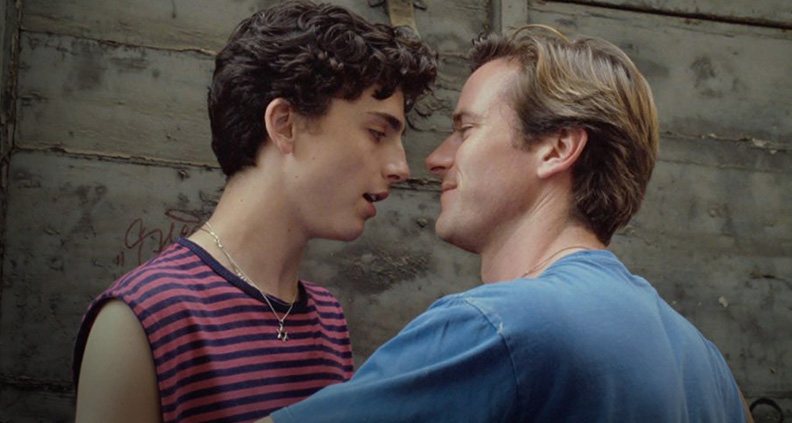 When You Can Watch: November 24
Where You Can Watch: Theaters
Director: Luca Guadagnino
Cast: Armie Hammer, Timothée Chalamet, Michael Stuhlbarg
Why We're Excited: Spending the sun-drenched, idyllic summer of 1983 at his family's villa in Lombardy, Italy, young Elio's (Timothée Chalamet) life would change forever. It was there that he met his first love, Oliver (Armie Hammer), a gorgeous American graduate student seven years his senior, working as his father's intern. "Elio is able to be completely raw—exposed and honest about what he was feeling and what he needed in life to be happy," said Hammer during a recent interview with BBC's Talking Movies. The coming-of-age romance is Italian director Guadagnino's third and final installment in his "Desire" trilogy, which also includes I Am Love (2009) and A Bigger Splash (2015).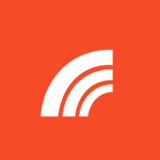 KEY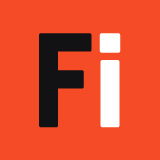 Film Independent Fellow or Member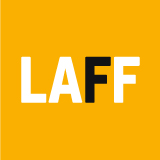 LA Film Festival Alum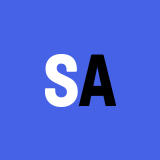 Film Independent Spirit Award Winner or Nominee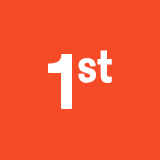 First-time Filmmaker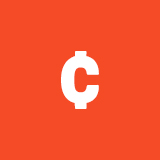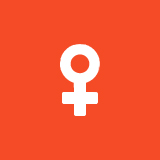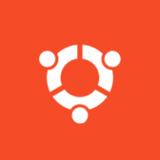 Filmmaker or Lead Characters of Color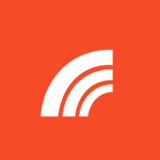 LGBT Filmmaker or Lead LGBT Characters