Don't-Miss Indies: What to Watch in January
New year, new you and new indies. That's right: just because you're still playing catch-up with 2018 doesn't mean you're free to slack on the steady onward march of new releases. There are hidden gems in any month, and this January is no different. So why not warm your chilly hands by the projector with these 10 great Don't-Miss Indies.
STATE LIKE SLEEP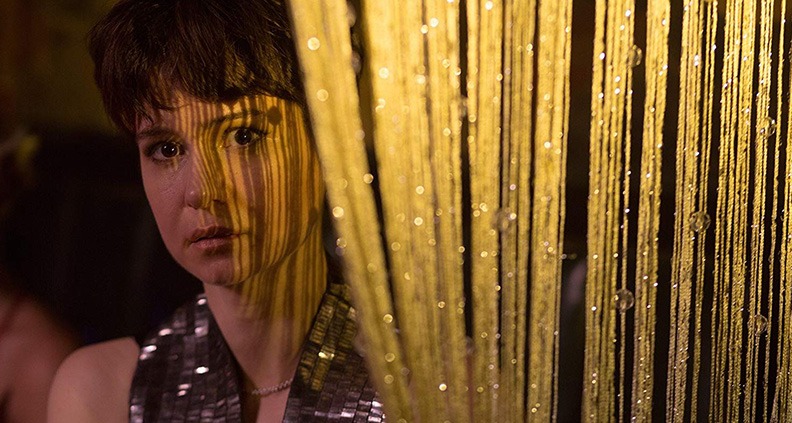 When You Can Watch: January 4
Where You Can Watch: Theaters
Director: Meredith Danluck
Cast: Katherine Waterston, Michiel Huisman, Michael Shannon, Luke Evans
Why We're Excited: Premiering at Tribeca last year, documentary filmmaker Meredith Danluck's second narrative feature debut is at once dreamily meditative and and deeply disturbing. Katherine (Katherine Waterston—a Film Independent Spirit Award winner for the Robert Altman Award for best ensemble cast for 2014's Inherent Vice) quickly abandons her flat in Brussels after her heartthrob thespian husband Stefan (Game of Thrones' Michiel Huisman) is shot and killed. A year later, returning to the city to care for her ailing mother, she finally gets the courage to probe into what actually happened. The investigation leads her to an elite underground gentleman's club—"Lebellfleur"—whose slippery, seductive owner Emile (Luke Evans) claims to be Stefan's childhood friend. As you can imagine, things only get more complicated from there.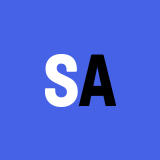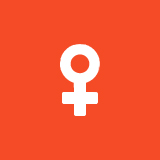 RUST CREEK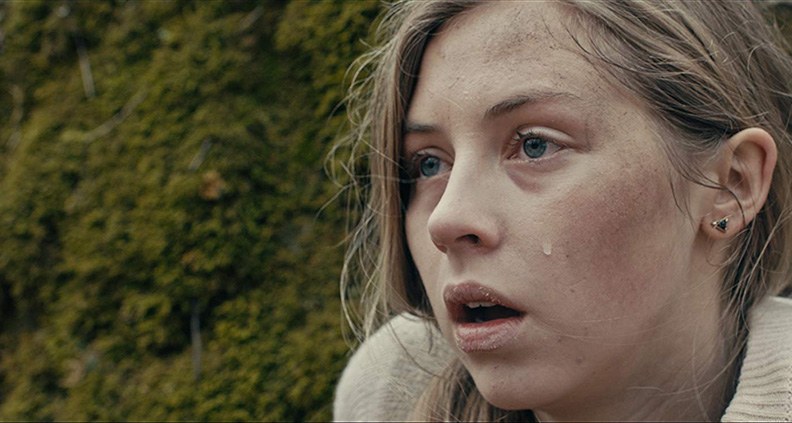 When You Can Watch: January 4
Where You Can Watch: Theaters
Director: Jen McGowan
Cast: Hermione Corfield, Jay Paulson, Jeremy Glazer, Laura Guzman
Why We're Excited: The big takeaway from this survival thriller? Never, ever wander out of cell coverage range; always have your cell phone adequately charged; and for the love of God, always have your AAA card on hand! On her way to a job interview, ambitious college student Sawyer (newcomer Hermione Corfield in her first leading role) takes a wrong turn and winds up stranded in the frozen Kentucky woods. Fighting her way through the punishing winter wasteland of Rust Creek, the imperiled overachiever eventually finds herself pursued by a group of outlaws and forced to trust a shady loner (Paulson) if she's going to make it out alive. Written and produced by frequent Film Independent advisor Stu Pollard and shot on location in Kentucky, the film was awarded the Women in Film LA grant and was later acquired by IFC Films.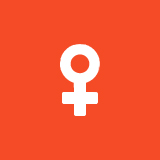 THE ASPERN PAPERS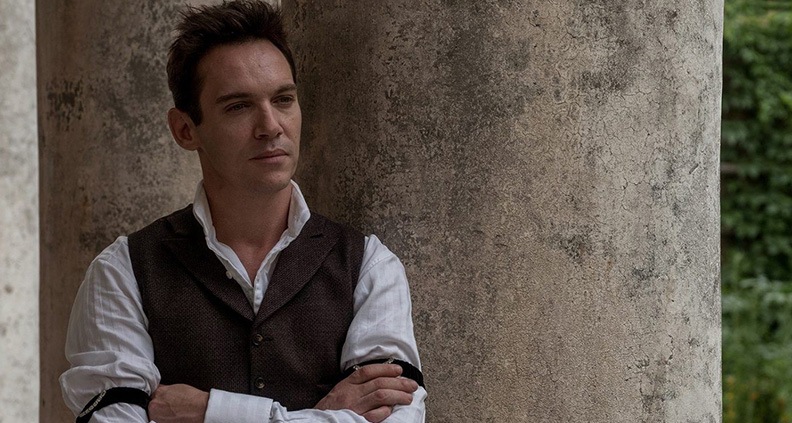 When You Can Watch: January 11
Where You Can Watch: Theaters
Director: Julian Landais
Cast: Jonathan Rhys-Meyers, Vanessa Redgrave, Joely Richardson
Why We're Excited: French filmmaker Julian Landais' debut feature is a period drama based the novella by American author Henry James. An ambitiously conniving editor, Morton Vint (Rhys-Meyers), is obsessed with hunting down the scandalous love letters, from decades earlier, between late Romantic poet Jeffrey Aspern (Jon Kortajarena) and his muse, Juliana Bordeareau (living legend Redgrave). His insatiable quest brings him to Venice, where the elderly Ms. Bordereau now lives in a dilapidated palazzo with her niece, Ms. Tina (Richardson, Redgrave's IRL daughter as well as 1999 Spirit Award nominee for Under Heaven)—but the lettera d'amore is fiercely guarded by the feeble-yet-ferocious Bordeareau. Shot in Venice in the summer of 2017, the film debuted at a special screening at the 2018 Venice Film Festival as an homage to Ms. Redgrave as she was awarded the Golden Lion lifetime achievement prize. Fun fact: Richardson previously played opposite Rhys-Meyers' audacious King Henry VIII in Showtime's The Tudors as the monarch's sixth wife, Catherine Parr.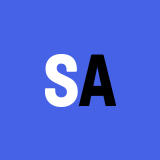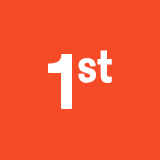 ALL THESE SMALL MOMENTS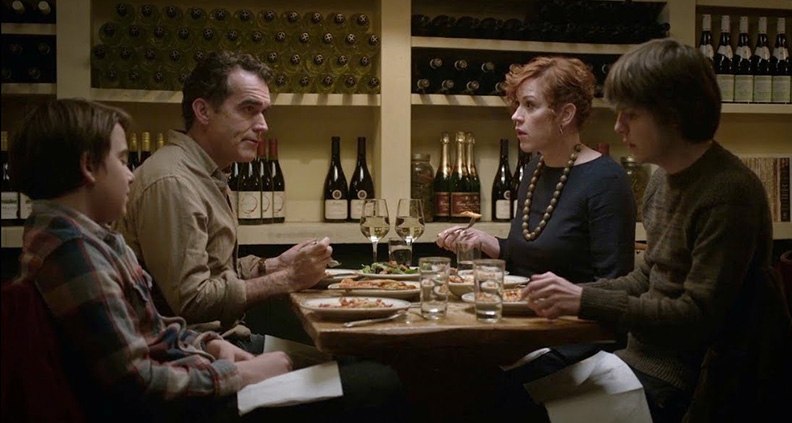 When You Can Watch: January 17
Where You Can Watch: Theatrical (limited), VOD
Director: Melissa Miller Costanzo
Cast: Molly Ringwald, Brendan Meyer, Jemima Kirke, Brian d'Arcy James
Why We're Excited: Having honed her skills in the art department on rich indie dramas such as If Beale Street Could Talk, writer-director Melissa Miller Costanzo moves into the director's chair to take on this tender family drama as her directorial debut. As teenager Howie (Brendan Meyer, Netflix's The OA) struggles with his parents' crumbling marriage, he dives headlong into his adolescent infatuation with a 30-something woman—Odessa (Girls star Kirke)—whom he often sees on the city bus while riding to school. Meanwhile, his home life is tumultuous at best: mom Carla (Ringwald) feels stuck in her unhappy marriage, while father Tom (d'Arcy James) cheats on his wife constantly. But… is Howie only setting himself up for more heartbreak?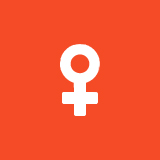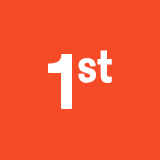 THE STANDOFF AT SPARROW CREEK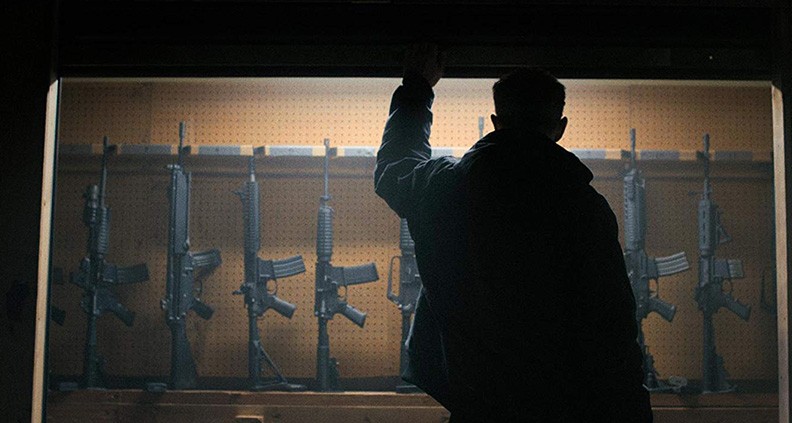 When You Can Watch: January 18
Where You Can Watch: Theaters and VOD
Director: Henry Dunham
Cast: Happy Anderson, Patrick Fischler, James Badge Dale
We're Excited: One of the "Black List" best unproduced screenplays of 2015—now produced—this thriller is writer-director Henry Dunham's feature film debut. After a shocking mass shooting at a police funeral, a local militia group discovers that their armory is one AR-15 automatic rifle short—the same weapon allegedly used at the massacre, by the as-yet-unidentified shooter. One of the militia members, retired ex-cop Gannon (James Badge), is forced by the militia leader to discover who among them is responsible, in order to get out ahead of the media firestorm. As the investigation unfolds throughout the night with the militia members sequestered inside their lumber mill headquarters, pressure builds and tensions escalates as the men turn on each other.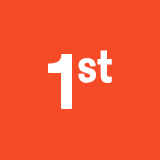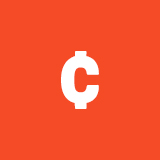 FYRE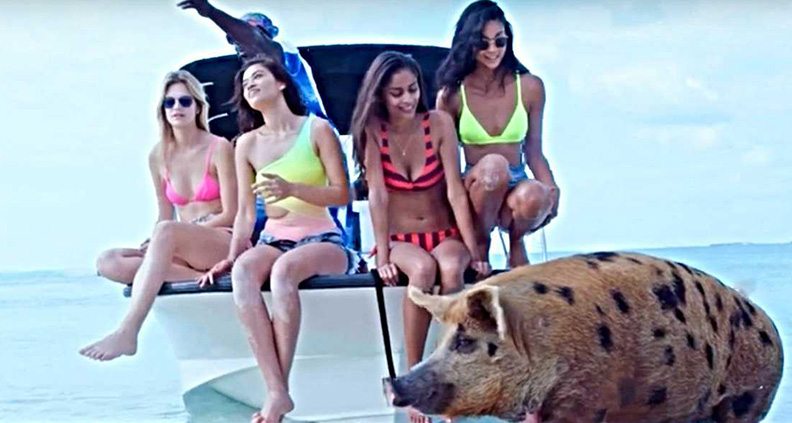 When You Can Watch: January 18
Where You Can Watch: Netflix
Director: Chris Smith
Why We're Excited: Written and directed by Spirit Award nominated documentarian Chris Smith (American Movie, The Yes Men), Fyre is a chronicle of one the most calamitous music festivals ever organized. In 2017, unsuspecting investors and ticket vendors were defrauded out of over $26 million for what was initially billed as a luxury music festival on a private island in the Bahamas. The Fyre Festival was the brainchild of "entrepreneur" Billy McFarland and rapper Ja Rule; the exclusive event boasted bikini-clad models partying on yachts, ridiculously upscale accommodations and A-list music performances over "two transformative weekends" but instead ended up swindling concertgoers out of $12,000 each. Check out this piece on Paste magazine about the documentary, with a link to the original promotional video for the event.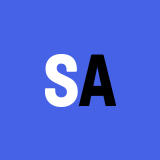 SERENITY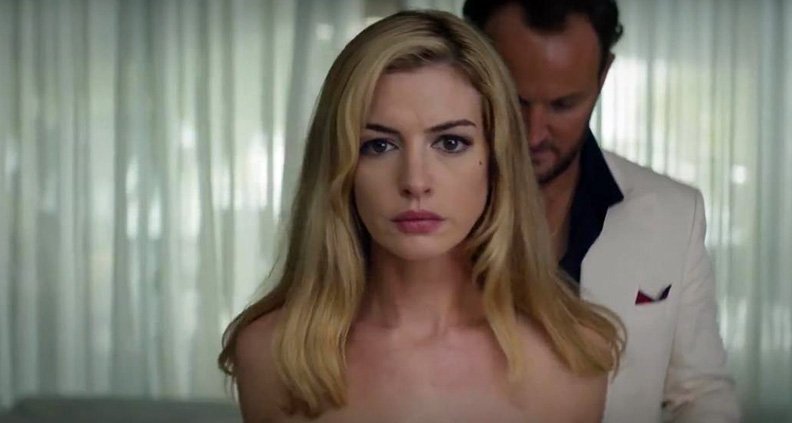 When You Can Watch: January 25
Where You Can Watch: Theaters
Director: Steven Knight
Cast: Anne Hathaway, Diane Lane, Matthew McConaughey, Djimon Hounsou
Why We're Excited: "I will give you $10 million to drop my husband in the ocean for the sharks," so pleads a blunt Karen (Anne Hathaway, 2009 Spirit Award nominee for Rachel Getting Married) to her ex-husband, down-on-his-luck fishing boat captain Baker Dill (three-time Spirit Award winner Matthew McConaughey). Karen's newest husband—played by Jason Clarke—is mercurial and abusive, preferring to show his "love" for Karen with his belt. Baker agrees, but everything may not be as it seems. Filmed in Mauritius, the neo-noir thriller is directed and written by acclaimed screenwriter Steven Knight (Eastern Promises, FX's Taboo, Netflix's Peaky Blinders).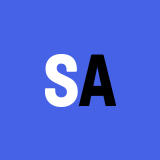 KING OF THIEVES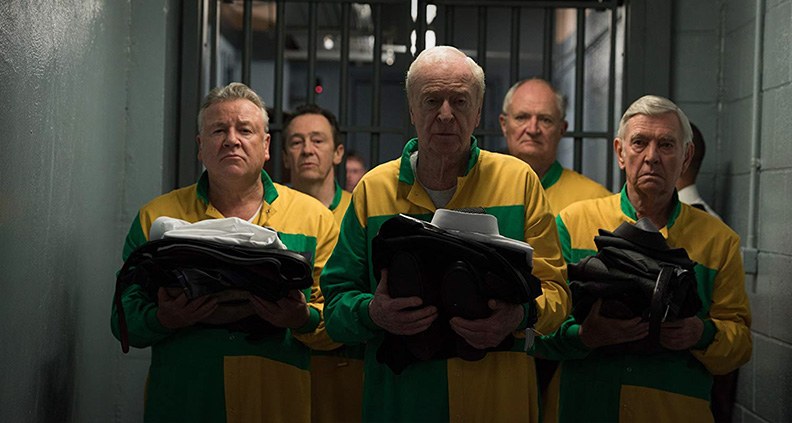 When You Can Watch: January 25
Where You Can Watch: Theaters
Director: James Marsh
Cast: Michael Caine, Michael Gambon, Charlie Cox, Jim Broadbent
Why We're Excited: In a year where we've seen several portrayals of pensioner crooks in action—Robert Redford in The Old Man and The Gun, Liam Neeson in Widows, etc.—here comes yet another helmed by James Marsh, a 2009 Spirit Award winner for Best Documentary for Man on Wire. Based on what has been touted as "the largest burglary in English legal history," the heist caper chronicles how 77-year-old Brian Reader (Caine) brings together a band of retired criminals, all in their 60s and 70s, to steal £200 million worth in jewels and cash from safety deposits boxes during an Easter Bank holiday weekend. But what's meant to be a last hoorah for the geriatric bunch takes a tragic turn when the men succumb to greed and turn on each other. The film stars a who's-who of venerable British actors, including Michael Caine, Ray Winstone, Tom Courtenay and Jim Broadbent, among others.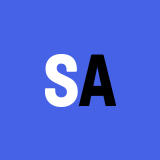 EXTREMELY WICKED, SHOCKINGLY EVIL AND VILE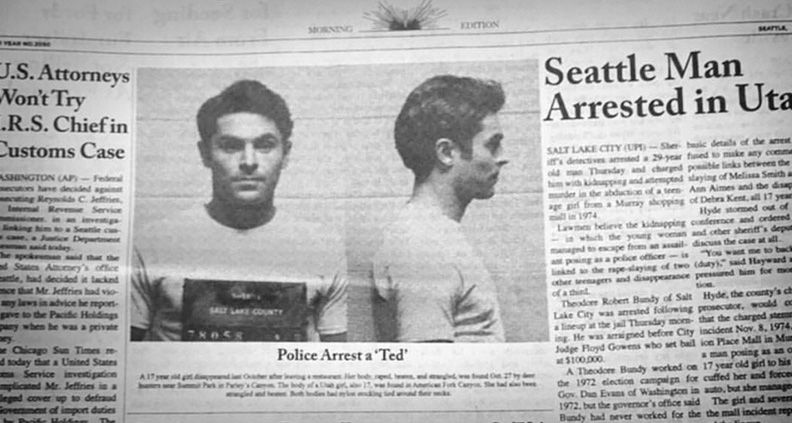 When You Can Watch: January 26 (Sundance premiere)
Where You Can Watch: TBD
Director: Joe Berlinger
Cast: John Malkovich, Zac Efron, Lily Collins, Haley Joel Osment, Jim Parsons
Why We're Excited: If your answer is "Yes!" to the question "Would you like to see Zac Efron portray one the most notorious serial killers of the 20th century?" then boy, do I have a true crime thriller for you. Told from the perspective of Ted Bundy's real-life girlfriend Elizabeth Kloepfer (Collins), the film chronicles the evolution of the crazed psyche behind the atrocious killings of at least 30 women in the Western U.S. and Florida in the 1970s—before Bundy's arrest, trial and eventual execution in 1989. Jim Parsons (The Big Bang Theory) plays prosecutor Larry Simpson. Helmed by Best Documentary Spirit Award winner Joe Berlinger (2004's Metallica: Some Kind of Monster), the film will have its worldwide debut at this month's Sundance Film Festival, where it's all but guaranteed to garner both buzz and controversy for its provocative subject matter. Berlinger's other films include Brother's Keeper and Paradise Lost.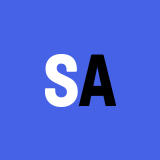 THE WILD PEAR TREE (AHLAT AGACI)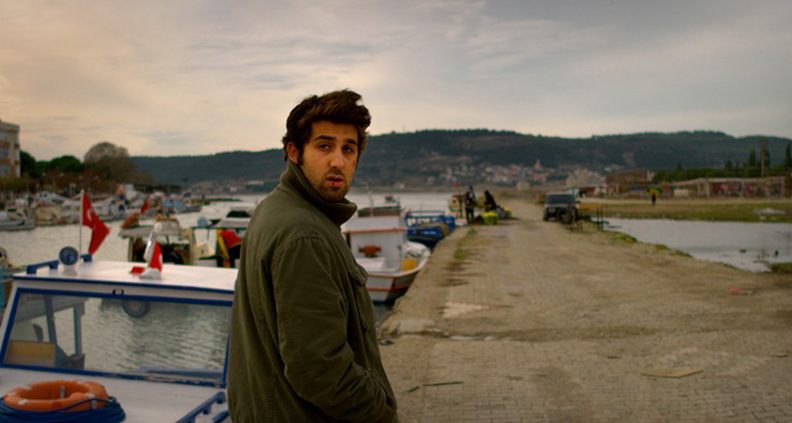 When You Can Watch: January 30
Where You Can Watch: Theaters
Director: Nuri Bilge Ceylan
Cast: Hazar Ergüçlü, Aydın Dogu Demirkol, Murat Cemcir, Bennu Yildirimlar
Why We're Excited: Selected to compete for the Palme d'Or at the 2018 Cannes Film Festival, The Wild Pear Tree (Turkish: Ahlat Agaci) was one of the best-reviewed films to have premiered last year at the illustrious festival. Turkish director Nuri Bilge Ceylan's three-hour coming-of-age drama follows Sinan (Aydın Dogu Demirkol), who returns to his rural village of Çanakkale after graduating college in the big city. His education has filled his head with lofty dreams of publishing a novel before finally settling down to become a teacher. But reality sets in faster than expected. His education gets him nowhere in terms of finding a job, all while trying to avoid national military service and cope with his father, Idris (Murat Cemcir), a downtrodden gambling addict. As the story unravels, we see that Idris also has something to say about crushed dreams from his youth. Can Sinan avoid making the same mistakes?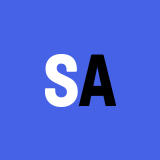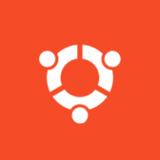 KEY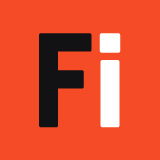 Film Independent Fellow or Member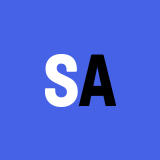 Film Independent Spirit Award Winner or Nominee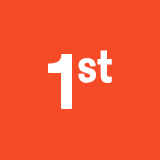 First-time Filmmaker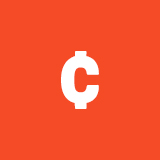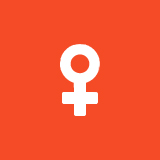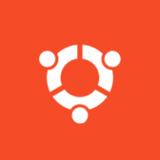 Filmmaker or Lead Characters of Color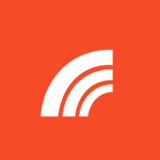 LGBT Filmmaker or Lead LGBT Characters
(Header: All These Small Moments)