Don't-Miss Indies: What to Watch in November
The spookiest month of the year has come and gone, as have our pillow covers full of bulk candy and the occasional free toothbrush given away from the annoying neighborhood dentist. This, now, is the month where we put such childish things aside to give thanks for all that's good in our world—starting with these Don't-Miss Indies.
EARTHQUAKE BIRD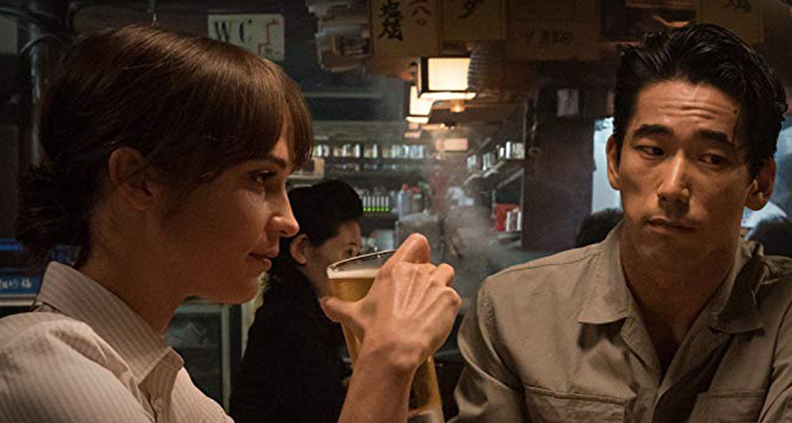 When You Can Watch: November 1
Where You Can Watch: Theaters, Netflix (November 15)
Director: Wash Westmoreland
Cast: Alicia Vikander, Riley Keough, Naoki Kobayashi, Jack Huston
Why We're Excited: Based on the 2001 novel of the same title by British author Susanna Jones, this Netflix murder mystery is set in 1989 Tokyo. Emotionally rigid Swedish translator Lucy Fly (Vikander, The Danish Girl, Ex Machina) has been living in Tokyo for five years when she's brought in for questioning in a murder investigation. The police suspects that body parts found in a Tokyo harbor may belong to her missing American friend, Lily (Keough, a Film Independent Spirit Award nominee for American Honey). Police suspicion stems from the women's love triangle with local photographer Teiji (Kobayashi.) A Spirit Award winner for 2006's Quinceañera, writer-director Westmoreland's (Still Alice, Colette) new film will be available on Netflix on November 15, two weeks after it theatrical release.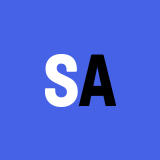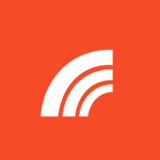 THE KINGMAKER
When You Can Watch: Now
Where You Can Watch: Theaters (November 1), Showtime
Director: Lauren Greenfield
Featuring: Imelda Marcos
Why We're Excited: After taking a deep dive into America's obsession with social status and materialism in last year's Generation Wealth, Emmy-nominated documentarian Greenfield (The Queen of Versailles) now presents an intimate portrait of one of the Philippines' most storied political families. The wife of Filipino President Ferdinand Marcos—who ruled the Southeast Asian archipelago from 1965 to 1989—Imelda Marcos has weathered countless political and personal controversies over the past five decades. But the focus of Greenfield's study is not the former First Lady's infamous shoe collection (3,000 pairs and counting), but rather the matriarch's push for her son Bongbong to usher in a political comeback for the family. The film's producing team is made up of a sizeable Film Independent Member contingent—including consulting producer Danielle Renfrew Behrens, executive producer Geralyn White Dreyfous, consulting producer Alexandra Johnes, co-executive producers Lisa Mehling and Lynda Weinman and executive producer Jamie Wolf. Alexandra Johnes also participated in Film Independent's Fast Track in 2015.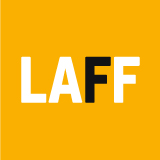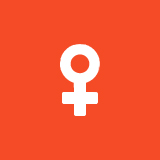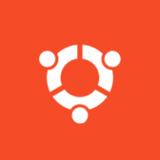 HARRIET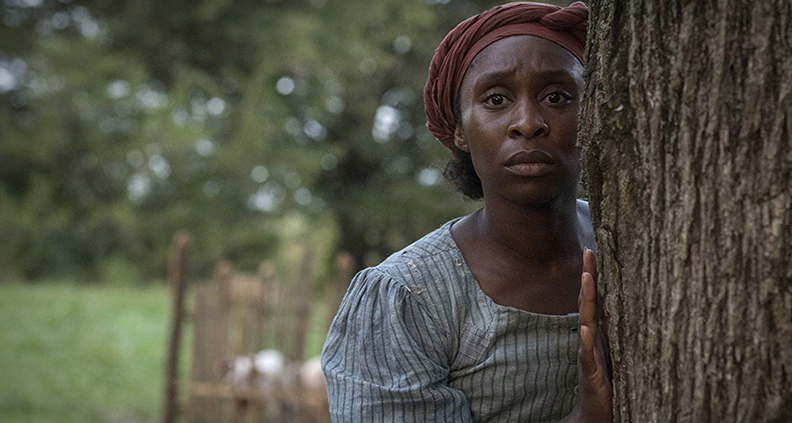 When You Can Watch: November 1
Where You Can Watch: Theaters
Director: Kasi Lemmons
Cast: Cynthia Erivo, Leslie Odom Jr., Joe Alwyn, Janelle Monáe
Why We're Excited: A Spirit Award winner for her debut feature Eve's Bayou in 1998, writer-director Kasi Lemmons (Shots Fired, Luke Cage) brings audiences the long-overdue biopic on the life of slave-turned-abolitionist Harriet Tubman. Played by BAFTA Rising Star Award winner Cynthia Erivo (Widows, Bad Times at the El Royale), Tubman risks her own life to lead hundreds of slaves on daring escapes to freedom via the Underground Railroad in the turbulent years before Lincoln's Emancipation Proclamation. Filming in Virginia in Fall 2018, Film Independent alums on the project include Lemmons, as well as producer Daniela Taplin Lundberg—who also produced this month's Honey Boy. The film recently screened at Film Independent Presents, followed by a conversation with Lemmons, at the Arclight Hollywood.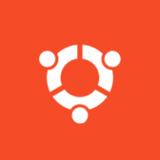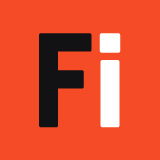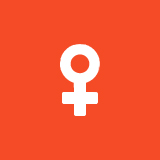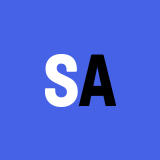 HONEY BOY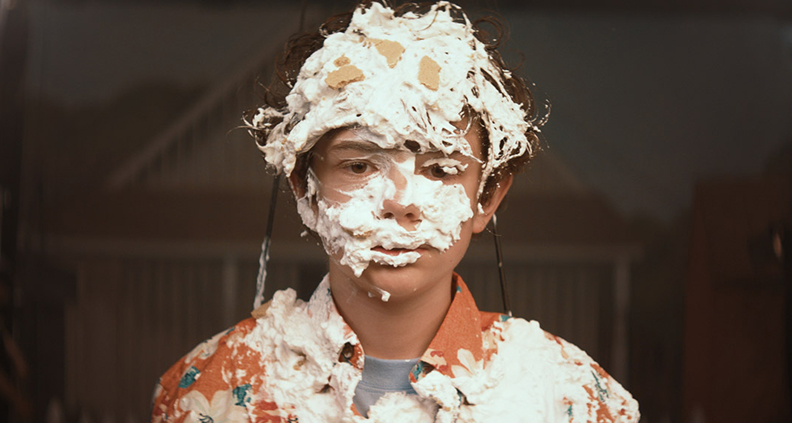 When You Can Watch: November 8
Where You Can Watch: Theaters
Director: Alma Har'el
Cast: Shia LaBeouf, Lucas Hedges, Noah Jupe and FKA Twigs
Why We're Excited: Written by Film Independent Spirit Award nominee Shia LaBeouf and largely based on his own troubled relationship with his father, a version of whom LaBeouf plays in the film, this intense pseudo-biopic is director Alma Har'el's—a 2011 Film Independent Spirit Award nominee for the documentary Bombay Beach—narrative feature debut. Born out of LaBeouf's soul-searching during a court-ordered rehab stint, the drama explores LaBeouf's turbulent childhood with his father: a recovering alcoholic and ex-rodeo clown who introduces marijuana and cigarettes to his young son, an up-and-coming child actor, before he's even in his teens. "This felt a little bit like an exorcism," said LaBeouf of the film, which recently screened at Film Independent's New Wave inclusion summit, with a keynote intro from Har'el. Film Independent Members on the film's team include executive producer Daniel Crown, producer Anita Gou and producer Daniela Taplin Lundberg.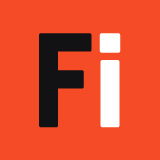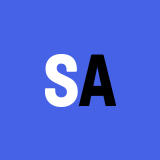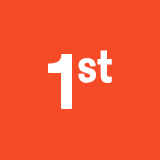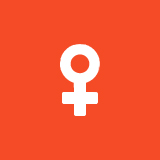 WAVES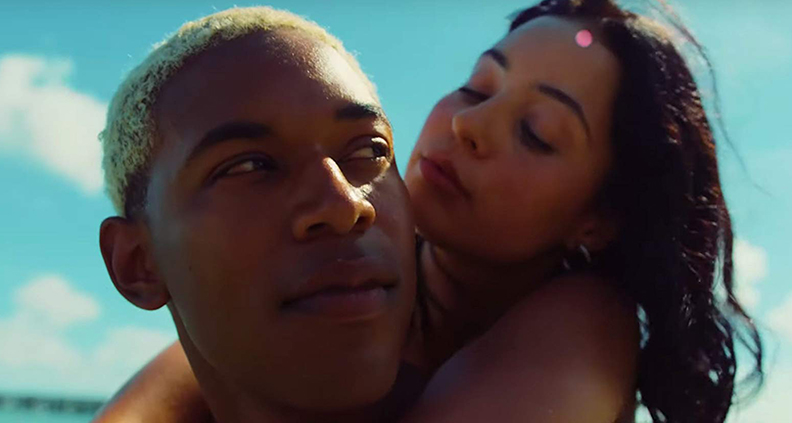 When You Can Watch: November 15
Where You Can Watch: Theaters
Director: Trey Edward Shults
Cast: Taylor Russell, Kelvin Harrison Jr., Alexa Demie, Lucas Hedges, Renée Elise Goldsberry, Sterling K. Brown
Why We're Excited: A 2016 John Cassavetes Award winner for his feature debut Krisha, writer-director Trey Edward Shults' third feature (following 2017's prestige horror favorite It Comes At Night) follows high school senior Tyler (Harrison) in a heartbreaking and frightful exploration of how random moments can quickly turn a once-promising life into tragedy. To cope with the pressures of school and his domineering father (Brown), Tyler turns to alcohol and painkillers to help take the edge off. But when his girlfriend Alexis (Demie) becomes pregnant—and insists on bringing the child to term—events turn permanently tragic, in a sudden moment of rage. Donning two hats on the project, Film Independent Member and Waves co-producer Justin R. Chan also has an acting role in the film.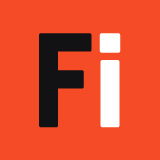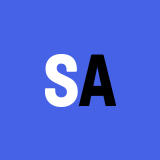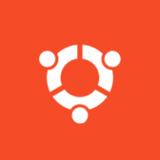 I LOST MY BODY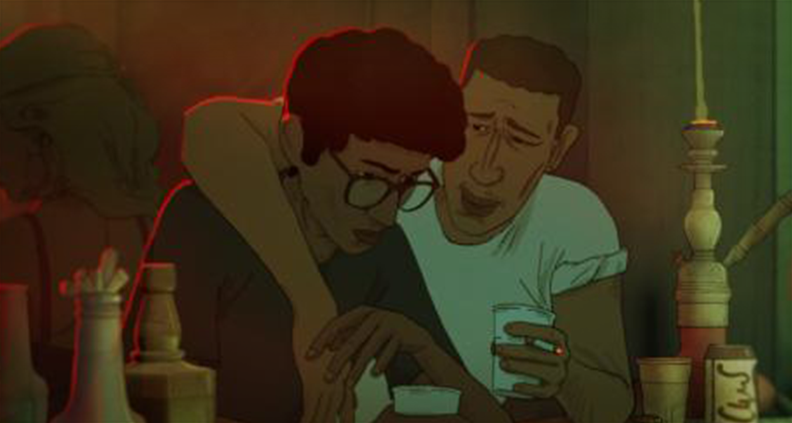 When You Can Watch: November 15
Where You Can Watch: Theaters
Director: Jérémy Clapin
Cast: Hakim Faris, Victoire Du Bois, Patrick d'Assumçao (French); Dev Patel, Alia Shawkat, George Wendt (English)
Why We're Excited: A 2009 LA Film Festival winner for Best Animated Short for Skhinzein, French filmmaker Jérémy Clapin's latest offering nabbed the Critics' Week Grand Prize at this year's Cannes. Adapted from the novel Happy Hand by Guillaume Laurant (a 2001 Oscar nominee for Amélie), this French-produced animated feature tells the story of a severed hand in search of answers. After escaping from a lab, the disembodied limb traverses around Paris looking for the body to which it was once attached—that of hapless pizza boy Naoufel, whose love for librarian Gabrielle may provide the key to figuring out what led to the separation in the first place. The cast for the English-language dub of the film includes Dev Patel as Naofel and Alia Shawkat at Gabrielle, in parts originally voiced by Hakim Faris and Victoire Du Bois.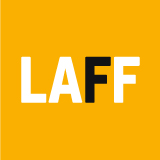 THE REPORT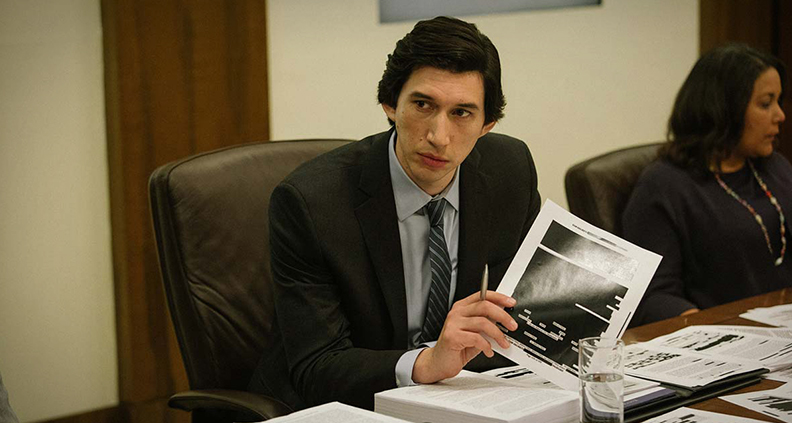 When You Can Watch: November 15
Where You Can Watch: Theaters, Amazon (November 29)
Director: Scott Z. Burns
Cast: Adam Driver, Annette Bening, Jon Hamm

Why We're Excited: "He's detainee #24; they water-boarded him 183 times. Everything they got from him was either a lie or they already had it"—so says senate staffer and former FBI investigator Daniel Jones (Driver) to Senator Dianne Feinstein (Bening.) Based on true events, Jones' meticulous investigation into the CIA's use of torture on terrorist suspects after the deadly attacks of 9/11 led to the publication of the 6,700-page Committee Study of the Central Intelligence Agency's Detention and Interrogation Program report. After its successful Sundance premiere, writer-director Burns' tick-tock political thriller was nabbed by Amazon Studios for a cool $14 million. Film Independent Members on the film's team include producer Jennifer Fox, executive producer Vincent Landay, co-producer Jennifer Semler and producer Michael Sugar.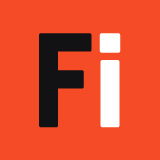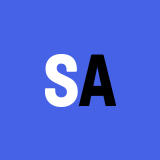 DARK WATERS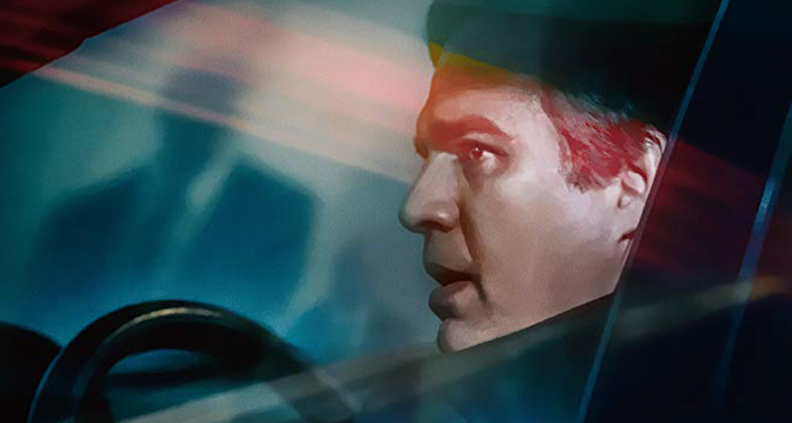 When You Can Watch: November 22
Where You Can Watch: Theaters
Director: Todd Haynes
Cast: Mark Ruffalo, Anne Hathaway, Tim Robbins, Victor Garber, Mare Winningham, Bill Pullman
Why We're Excited: A Spirit Award winner for 2002's Far From Heaven, longtime indie auteur Todd Haynes' new legal thriller is based on Nathaniel Rich's New York Times article "The Lawyer Who Became DuPont's Worst Nightmare," about corporate attorney Robert Bilott, who in 1998 took on the chemical corporate giant DuPont for its role in covering up four decades' worth of criminal environmental destruction. Played in the film by two-time Spirit Award winner Mark Ruffalo, Bilott risks his family—and even his own life!—to expose DuPont's decades-old cover-ups on the disposal of chemical waste, which has poisoned the livestock and drinking water of Parkersburg, West Virginia. After a farmer comes to Bilott claiming to have lost 190 cows due poisoned water, Bilott discovers the drinking water in the town has also been contaminated for the past 40 years, threatening the lives of 70,000 local residents.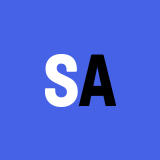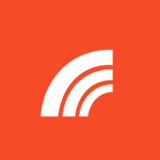 63 Up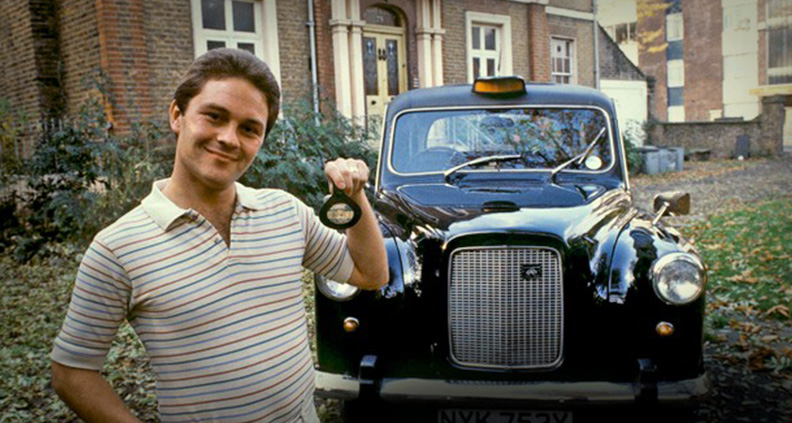 When You Can Watch: November 27
Where You Can Watch: Theaters
Director: Michael Apted
Featuring: Tony Walker, Nicholas Hitchon, Lynn Johnson
Why We're Excited: In 1964 the British documentary series Up was first produced for UK cable network ITV, profiling 14 separate British-born schoolchildren starting from the age of seven. Every seven years since, these children (and eventually teenagers and adults) have been revisited by Apted and his crew to see how they've each grown and changed in the intervening years, touching on questions on religion, family, class, happiness and psychological needs, including their hopes and desires for their future—some of which have been achieved, many of which have been deferred. Dubbed the world's longest running documentary series, 63 Up is the ninth installment of this groundbreaking cinematic experiment, bringing back 11 of the original group as one has sadly passed away and two have decided to pull out of the experiment.
**PROGRAMMER'S PICK** QUEEN & SLIM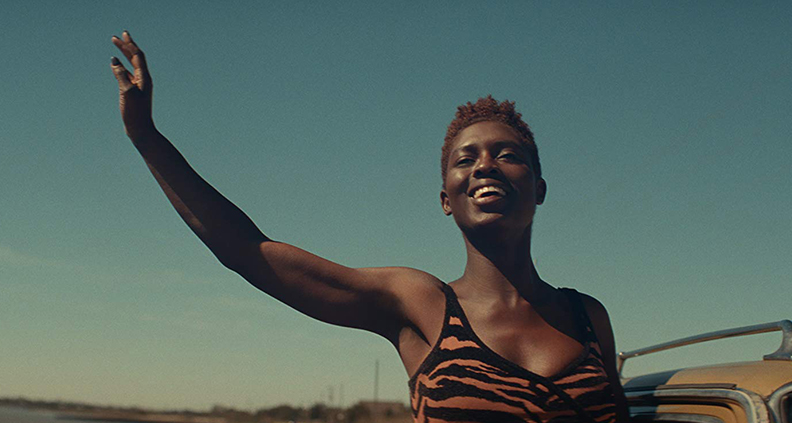 When You Can Watch:  November 27
Where You Can Watch: Theaters
Director: Melina Matsoukas
Cast: Jodie Turner-Smith, Daniel Kaluuya
Why We're Excited: From Jenn Wilson, Film Independent Senior Programmer: "Queen and Slim are at the tail end of a very unremarkable Tinder date when a traffic stop turns violent and forces them to make split-second decisions that will change their lives forever. On the run from the law, the two form the intimate ride-or-die bond that only people in desperate situations can form. When body cam footage of the traffic stop goes viral, Queen and Slim find that they've become unlikely folk heroes in a country where so many people have also been affected by police and gun violence. Melina Matsoukas' stunning first feature stars Jodie Turner-Smith and Daniel Kaluuya in incredible performances as ordinary humans thrust into extraordinary circumstances."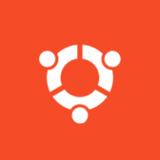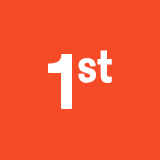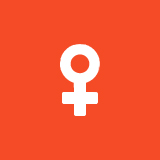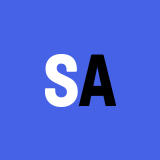 KEY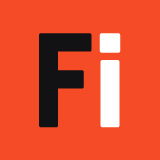 Film Independent Fellow or Member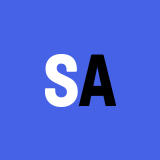 Film Independent Spirit Award Winner or Nominee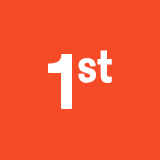 First-time Filmmaker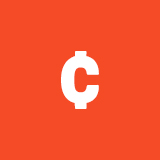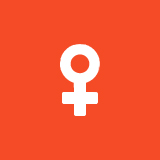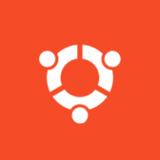 Filmmaker or Lead Characters of Color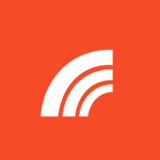 LGBT Filmmaker or Lead LGBT Characters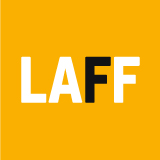 LA Film Festival Alum