Don't-Miss Indies: What to Watch in September
September. Labor Day, come and gone. Fall… theoretically. Back to school, back to theaters. That's right: despite Hollywood's ongoing labor shutdown, new product continues to leech out from the national Don't-Miss Indies reserves, spilling its way onto screens in art houses cinemas worldwide. And yeah, a piping hot pumpkin-spice latte probably sounds like the last thing you want to consume after a long, hot day on the picket line. But you gotta admit: it's nice to have the option.

SCOUTS HONOR: THE SECRET FILES OF THE SCOUTS OF AMERICA
When You Can Watch: September 6
Where You Can Watch: Netflix
Director: Brian Knappenberger
Executive Producers: Diane Becker, Nan Goldin, Amy Ziering
Why We're Excited: "The length certain people were going to [in order to] try and get you to shut up got me the angriest." So says one of the 80,000+ documented survivors embroiled in the Boy Scouts of America sexual abuse scandal in Brian Knappenberger's new Netflix original documentary. Another victim was determined to see justice prevail says: "I don't care if I bring the whole temple down. This is an abomination." Combining archival footage from the comprehensive history of the BSA and interviews with an endless stream of survivors and advocates, Knappenberger (Turning Point: 9/11 and the War on Terror, Nobody Speak: Trials of the Free Press) focuses on the so-called "Ineligible Volunteer Files," which the BSA used to keep track of alleged abusers going back more than a hundred years (!!!) while allegedly shielding those same abusers from law enforcement.

POOR THINGS
When You Can Watch: September 8*
Where You Can Watch: Theaters
Director: Yorgos Lanthimos
Producers: Ed Guiney, Andrew Lowe, Yorgos Lanthimos, Emma Stone
Cast: Emma Stone, Mark Ruffalo, Willem Dafoe, Ramy Youssef
Why We're Excited: A 2019 Film Independent Spirit Award alum for royal satire The Favourite, Greek filmmaker Yorgos Lanthimos' latest started building Oscar buzz for leads Stone (La La Land, Cruella) and Ruffalo (Spotlight, The Normal Heart) as soon as it premiered at Venice last week. The sci-fi black comedy written by Tony McNamara (The Favourite, Hulu's period satire dramedy The Great) is based on Scottish writer Alasdair Gray's 1992 novella of the same name. Another awards season play from Searchlight Pictures, the Frankenstein-esque story follows Bella (Stone), who is brought back to life by scientist Dr. Baxter (two-time Spirit Awards winner Dafoe) and embarks on a journey of sexual liberation once she falls in love with serpentine lawyer, Duncan Wedderburn (Robert Altman Award recipient Ruffalo).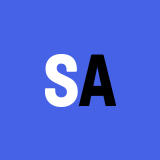 *Editor's note: Originally set to debut this month, the premiere has been delayed due to the dueling Actors and Writers Strikes. Updated release TBA.*

KING ON SCREEN
When You Can Watch: September 8
Where You Can Watch: VOD
Director: Daphné Baiwir
Producer: Sebastien Cruz
Why We're Excited: Including interviews with a Hollywood who's-who numbering James Caan (Misery), Tom Holland (The Langoliers, Chucky), Mike Flanagan (The Haunting of Hill House, Doctor Sleep) and Taylor Hackford (Dolores Claiborne, Ray), Belgian actor-turned-filmmaker Daphné Baiwir's feature documentary examines the myriad film and television adaptations based on Stephen King's prolific repertoire of horror and dramatic fiction. Ever since Brian De Palma first adapted Carrie in 1976, the Maine-based author's cinematic legacy has spanned more than 80 movies and television works across nearly five decades. Baiwir digs deep into which ones have worked and which ones, well… didn't. The producing team includes Film Independent Member Therese 'Tag' Goulet as an associate producer.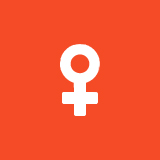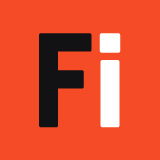 EL CONDE
When You Can Watch: September 15
Where You Can Watch: Netflix
Director: Pablo Larraín
Cast: Jaime Vadell, Gloria Münchmeyer, Alfredo Castro, Paula Luchsinger
Producers: Rocio Jadue, Juan de Dios Larraín
Why We're Excited: Most recently Spirit Award-nominated for the impressionistic White House biopic Jackie in 2017, Chilean director Larraín's vampire-centric satirical black comedy also premiered last week in Venice. Unlike his previous films about life in Chile under dictator Augusto Pinochet–Tony Manero, Post Mortem and No—this iteration depicts Pinochet (Vadell) as a literal vampire who has been on Earth for 250 years and is finally ready to meet his maker so he can be freed from a complicated family situation. As The Hollywood Reporter film critic David Rooney puts it, the film is a "darkly funny vampire horror" that offers "an inventive take on why despots keep sinking their fangs into the world."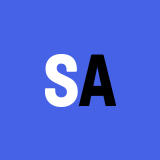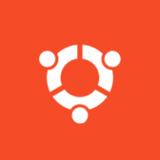 CASSANDRO
When You Can Watch: September 15
Where You Can Watch: Theaters (limited), Amazon Prime
Director: Roger Ross Williams
Producers: Todd Black, David Bloomfield, Julie Goldman, Gerardo Gatica, Ted Hope
Cast: Gael García Bernal, Roberta Colindrez, Perla De La Rosa
Why We're Excited: For his first narrative feature debut, Oscar-winning documentary filmmaker Williams (Life, Animated and Love to Love You: Donna Summer) has chosen a bilingual English/Spanish biography about real-life queer wrestler Saúl Armendáriz, aka "Cassandro," played by Bernal (Y Tu Mamá También, Babel, Amazon's Mozart in the Jungle). The 2023 Sundance hit is a story that he has previously told in the form of the 2016 documentary short, The Man Without a Mask. As Saúl tries to make a name for himself in lucha libre—a style of professional wrestling in Mexico—his new trainer Sabrina (Colindrez) convinces him to reinvent himself as an exótico, a luchador (male wrestler) fighting/performing in drag. Film Independent Member Carolyn Hepburn is one of the co-EPs of the project.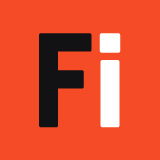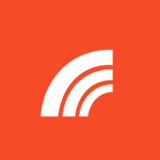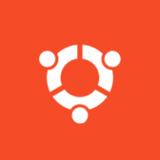 DUMB MONEY
When You Can Watch: September 15
Where You Can Watch: Theaters
Director: Craig Gillespie
Producers: Craig Gillespie, Aaron Ryder, Teddy Schwarzman
Cast: Paul Dano, Pete Davidson, Vincent D'Onofrio, America Ferrera, Sebastian Stan
Why We're Excited: Based on the book The Antisocial Network, Gillespie's (Spirit Award nominee I, Tonya, Hulu's Pam & Tammy) new project follows the 2021 GameStop stock frenzy that drove the retailer's share price from $19 to $500 within less than a month. The film follows a group of meme investors from a Reddit page, including Keith Gill (Dano), who bets his entire life savings on the stock—or more precisely against two hedge funds which had bet that the troubled retailer's shares would plummet. Shot in New Jersey in the fall of 2022, the Sony Pictures film will be premiering at TIFF later this week.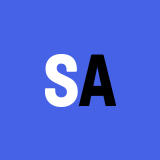 A MILLION MILES AWAY
When You Can Watch: September 15
Where You Can Watch: Amazon Prime
Director: Alejandra Márquez Abella
Producers: Mark Ciardi, Campbell G. McInnes
Cast: Michael Peña, Rosa Salazar, Julio Cesar Cedillo
Why We're Excited: Coinciding with Hispanic Heritage Month (Sept 15–Oct 15), Amazon Studios' inspiring new drama is based on real-life astronaut José Hernández (Peña, a 2013 Spirit Awards nominee for End of Watch), the first migrant farm worker to become a NASA astronaut. The improbable journey to becoming a space program flight engineer begins in a rural village in Mexico, before the Hernández family moves to the San Joaquin Valley. There, while working in the fields, José helps develop the first ever digital mammography imagining system. The inspiring true story is helmed by Mexican director Márquez Abella, who is best known for her work in Narcos: Mexico and El Norte Sobre El Vacio.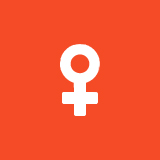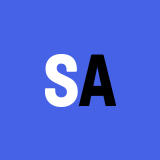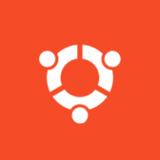 SEX EDUCATION, SEASON 4
When You Can Watch: September 21
Where You Can Watch: Netflix
Creator: Laurie Nunn
Cast: Asa Butterfield, Emma Mackey, Ncuti Gatwa, Gillian Anderson
Why We're Excited: After a two-year hiatus, Netflix's acclaimed British teen sex dramedy returns for its fourth and final season! Winner of various awards including the BAFTAs and Critic Choice Awards, the series follows socially awkward high school student Otis Milburn (Butterfield) and his fellow schoolmates as they stumble through adolescence and all its attendant challenges. As his mother Jean (played by Gillian Anderson) is a well-known sex therapist, Otis has taken upon himself to provide sex therapy to his schoolmates at Moordale Secondary School. At the conclusion of Season 3, which premiered all the way back in 2021, Moordale was forced [SPOILERS!] to close its doors. So, the new season will see Otis and his pals navigating a fresh start during their final year of high school at Cavendish Sixth Form College (the equivalent of 12th grade in the American school system).

STILL UP
When You Can Watch: September 22
Where You Can Watch: Apple TV+
Creators: Steve Burge, Natalie Walter
Cast: Antonia Thomas, Craig Roberts, Blake Harrison
Why We're Excited: Co-written by Steve Burge (The Amelia Gething Complex) and Natalie Walter (I May Destroy You's Francine), Apple's new British rom-com series takes a look at how two star-crossed insomniacs pass the hours while the rest of the world snoozes away. Aspiring illustrator Lisa (Thomas, from The Good Doctor) worries about her daughter's future in the wee hours of the night as she confides in BFF (maybe more?) and anxiety-riddled journalist, Danny (Roberts, of Submarine and Amazon's underrated Red Oaks). The only secret between the two best friends is their feelings for each other… Shot in London, the first three episodes will premiere on September 22.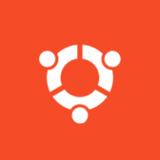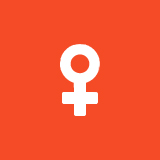 *PROGRAMMER'S PICK* ROTTING IN THE SUN
When You Can Watch: September 8
Where You Can Watch: Theaters (available on MUBI on September 15)
Director: Sebastián Silva
Producer: Jacob Wasserman
Cast: Jordan Firstman, Sebastián Silva, Catalina Saavedra
Why We're Excited: From Film Independent Senior Programmer Jenn Wilson: "Two-time Spirit Award nominee Sebastian Silva (2010's The Maid and 2014's Crystal Fairy & the Magical Cactus) plays a version of himself as a washed up, drugged out gay filmmaker and wannabe painter living in Mexico City and contemplating suicide. He goes on a trip and meets real life social media celebrity Jordan Firstman, also playing some version of himself. In and amongst the chaotic backdrop of gay circuit party boys and drugs, Firstman suggests that he and Silva should collaborate on a project, but by the time Firstman gets to Silva's house in Mexico City, Silva is missing. Speaking barely any Spanish and on drugs most of the time himself, Firstman struggles to figure out what happened to him. With their absurd lives of constant drugs and sex parties, the film feels like Silva's commentary on how other people imagine his life to be as an artist and a gay man. As in his other films, Silva always manages to keep you guessing though, and the film goes in a decidedly unexpected direction midway through. The film also features an amazing performance by Catalina Saavedra, the actress who was the unforgettable lead in Silva's previous film, The Maid."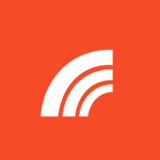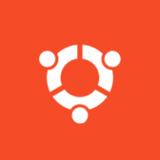 KEY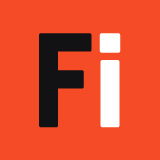 Film Independent Fellow or Member

Film Independent Presents Screening, Q&A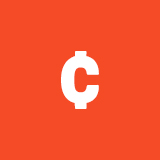 Microbudget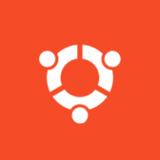 Filmmaker or Lead Characters of Color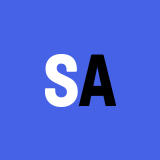 Film Independent Spirit Award Winner or Nominee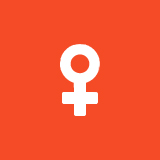 Female Filmmaker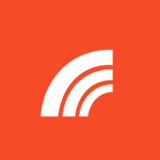 LGBT Filmmaker or Lead LGBT Characters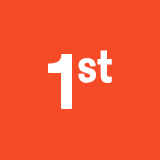 First-time Filmmaker
(Header: Cassandro)