Don't-Miss Indies: What to Watch in May
As the year lurches onward toward summer vacation season, it's only appropriate that this month's May Don't-Miss Indies are unified by themes of movement, exploration and escape. Some of these explorations are metaphysical, personal, metaphorical; others are quite literal. Either way, there are plenty of journeys here available for your viewing pleasure.
SEVERANCE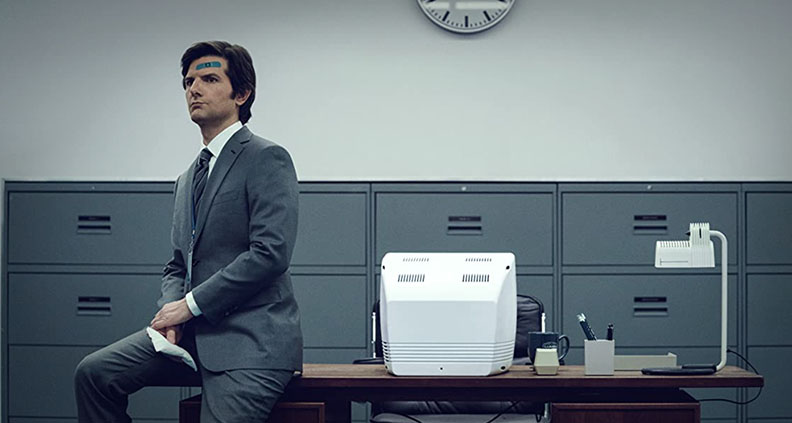 When You Can Watch: Now
Where You Can Watch: Apple TV+
Creator: Dan Erickson
Director: Ben Stiller
Cast: Adam Scott, Zach Cherry, Britt Lower, Tramell Tillman, John Turturro, Christopher Walken
Why We're Excited: In veteran comedic-actor-turned-director Ben Stiller's (Zoolander, Tropic Thunder and Meet the Fockers) new sci-fi psychological thriller, one biotech company has finally taken the concept of "work-life balance" a step too far. Mark Scout (Scott, a Film Independent Spirit Award alum for Other People and The Vicious Kind) works at the mysterious Lumen Industries, where four employees voluntarily take part in a daring experiment: the subjects' memories pertaining to their work are surgically separated from their personal life. At last, the term "leave your work at the office" no longer constitutes rhetorical advice. However, when a coworker delivers a cryptic note to Mark, the true nature of his job at Lumen begins to unravel. Following the stellar performance of this groundbreaking series, Severance was renewed for Season Two just before the Season One finale dropped. Series writer and executive producer Andrew Colville is a Film Independent Member.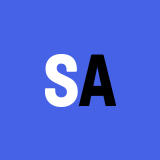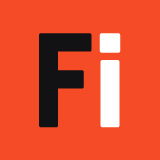 ALL MY PUNY SORROWS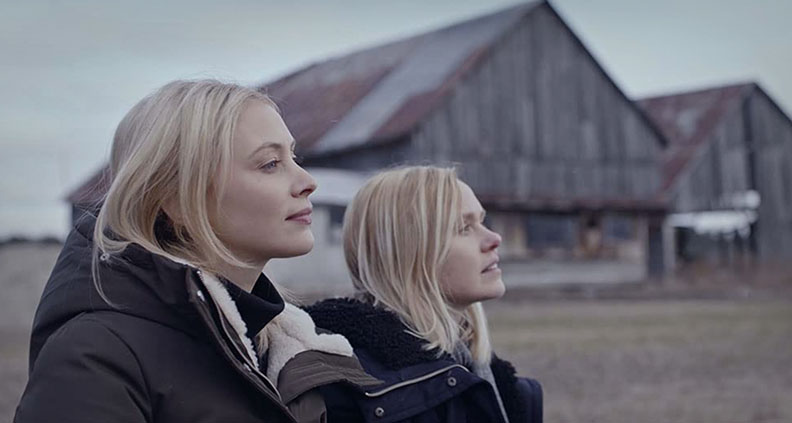 When You Can Watch: May 3
Where You Can Watch: Theaters
Director: Michael McGowan
Cast: Alison Pill, Mare Winningham, Sarah Gadon, Donal Logue
Why We're Excited: "Has it occurred to you that I also lost a father to suicide and am having a hard time getting over it? Maybe you're here for a reason, to be a sister to me!" So wails Alison Pill's struggling novelist Yoli at her big sister Elf (Sarah Gadon) after returning to their hometown following the latter's attempted suicide. Based on Miriam Toews' 2014 novel by the same name, the gut-wrenching Canadian family drama follows the ex-Mennonite sisters, who left their faith behind after their father's death years before. Determined to end her life on her own terms, Elf plans to move forward with her own assisted suicide, asking for Yoli's support in this intense two-hander from McGowan (Still Mine, Saint Ralph).
WUHAN WUHAN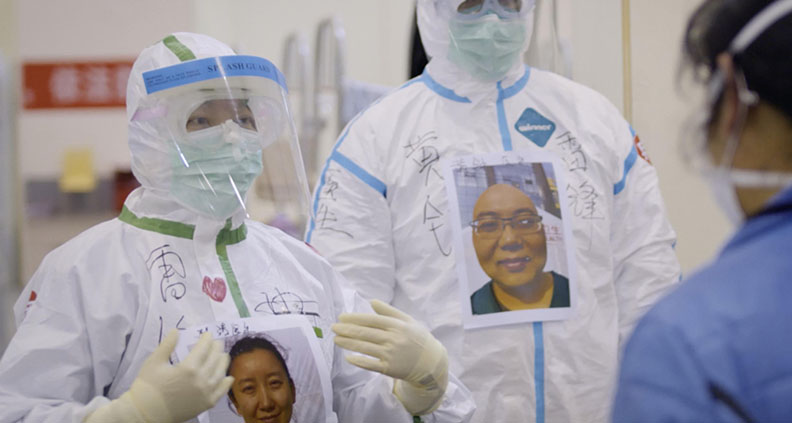 When You Can Watch: May 6
Where You Can Watch: Theaters
Director: Yung Chang
Why We're Excited: Best known to Western audiences for his documentaries Up the Yangtze and China Heavyweight, Chinese-Canadian filmmaker Yung Chang's latest offering tackles our current once-in-a-century plague that has paralyzed nearly every nation worldwide since March 2020. With good intentions to steer clear of the politicization of this global quagmire, Chang's inquiry dives deep into the epicenter of the COVID-19 pandemic, when Wuhan–a city of 11 million people–goes into complete quarantine in the early days of the pandemic. With unprecedented access inside the city's lockdown as millions are besieged by an invisible yet deadly enemy, the film covers the bio-disaster from all angles, from frontline healthcare workers to everyday citizens as they adjusted to a daunting "new normal." Amongst the producing team is Film Independent Documentary Lab Fellow Diane Quon (Minding the Gap).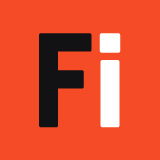 OPERATION MINCEMEAT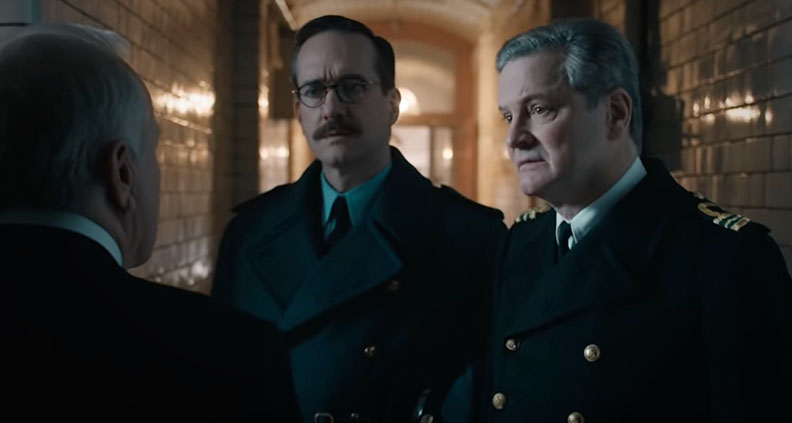 When You Can Watch: May 11
Where You Can Watch: Netflix
Creator: John Madden
Cast: Colin Firth, Kelly Macdonald, Matthew Macfadyen, Penelope Wilton, Jason Isaacs
Why We're Excited: At the height of WWII in 1943, Operation Mincemeat was a seemingly far-fetched British intelligence operation intended to trick the Germans into thinking that Allied forces would be launching an attack on Greece rather than the actual intended target, Sicily. Based on historian Ben Macintyre's 2010 book of the same title, director Madden's (Shakespeare in Love, The Best Exotic Marigold Hotel) war drama chronicles an operation that hinged on a dead corpse serving as bait—an idea birthed by naval intelligence officers Ewen Montagu (Spirit Awards alum Colin Firth) and Charles Cholmondeley (Matthew Macfadyen of HBO's Succession). The two men concocted an elaborate cover story for a dead corpse to be sent adrift in the Spanish waters with forged papers containing misinformation that would hopefully get into the hands of the gullible Germans.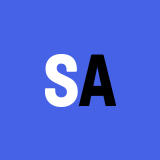 PLEASURE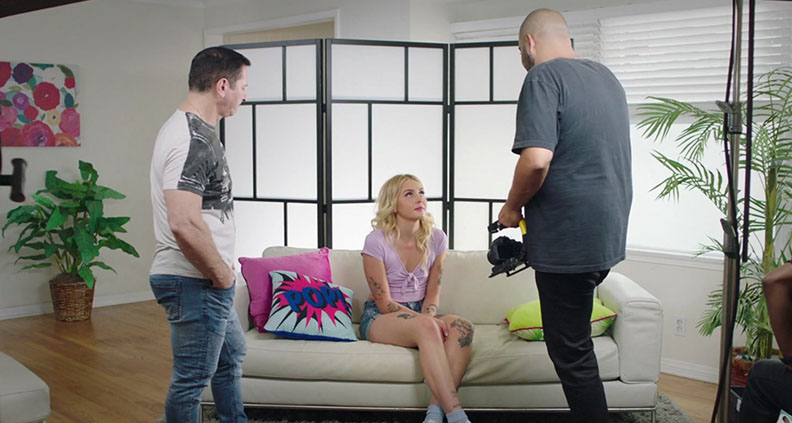 When You Can Watch: May 13
Where You Can Watch: Theaters
Directors: Ninja Thyberg
Cast: Sofia Kappel, Zelda Morrison, Evelyn Claire
Why We're Excited: One of this year's buzziest indie titles and a Best Director nominee at the 2022 Spirit Awards, Swedish filmmaker Ninja Thyberg's feature debut takes a deep dive into LA's adult film industry through the lens of a young Swedish ingenue calling herself "Bella Cherry"—played by newcomer Sofia Kappel. Brand new to the City of Angels, Bella has come all the way from Scandinavia with high hopes of making it big in the porn world. In a bold casting decision that really delivers an authentic look and feel of the film, the remaining cast largely consists of IRL adult industry veterans. Premiering at last year's Sundance Film Festival, the film's shocking graphic and punishing sexual content stunned audiences. Part of the Film Independent Presents lineup, the film will be screened online prior to a May 10 virtual Q&A with Thyberg and Kappel, to be moderated by Film Indepenent's Jenn Wilson.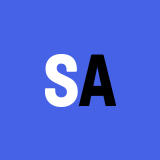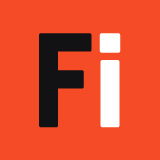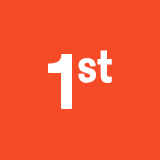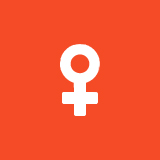 FIRESTARTER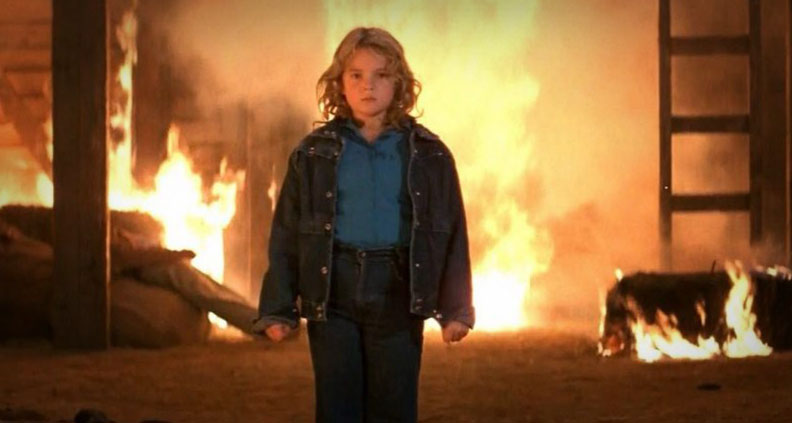 When You Can Watch: May 13
Where You Can Watch: Theaters, Peacock
Directors: Keith Thomas
Cast: Zac Efron, Ryan Kiera Armstrong, Sydney Lemmon
Why We're Excited: A reboot of the 1984 Drew Barrymore classic, director Keith Thomas's rebooted adaptation of Stephen King's novel follows parents Andy (Efron) and Vicky McGee (Lemmon), who have been on the run for a decade trying to keep their supernaturally gifted 11-year-old daughter Charlie (Armstrong) under the radar. Even though the young girl possesses the extraordinary pyrokinetic ability to set anything on fire at will, dad Andy has taught her how to keep her power in check. But when she turns 11, her power–triggered by anger and pain–grows exponentially more potent and harder to control. After an incident that puts the McGee family in the crosshairs of a shadowy government organization, they must do everything possible to prevent Charlie's superpower from falling into the wrong hands. Filmed in Ontario, Canada, the film is produced by Blumhouse under its first-look deal with Universal Pictures.
MEN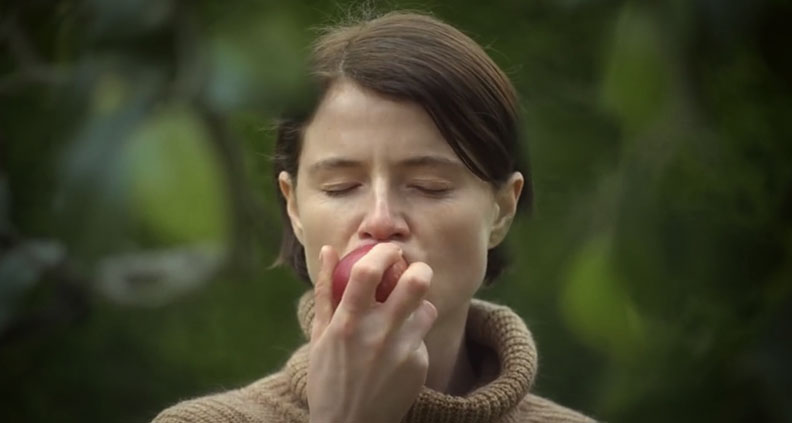 When You Can Watch: May 20
Where You Can Watch: Theaters
Director: Alex Garland
Cast: Jessie Buckley, Rory Kinnear, Paapa Essiedu
Why We're Excited: A Spirit Award nominee for this year's The Lost Daughter, Irish actress Jessie Buckley plays Harper, a young woman who goes to the gorgeous English countryside for a much-needed mental respite after her husband James (Essiedu, of HBO's black comedy-drama I May Destroy You) dies in an apparent suicide. But when she arrives at the isolated holiday home in a small village, every male she encounters seems to bear an uncanny resemblance to innkeeper Geoffrey (Kinnear, from No Time To Die). In this folk horror tale by Ex Machina and Annihilation director Garland, Kinnear dons many disguises to play the nine or ten men haunting the young widow at every turn. Serving as Garland's Cannes debut, the film will be screened as part of the Director's Fortnight lineup on the Croisette prior to a limited release in the US.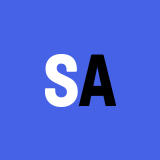 A CHIARA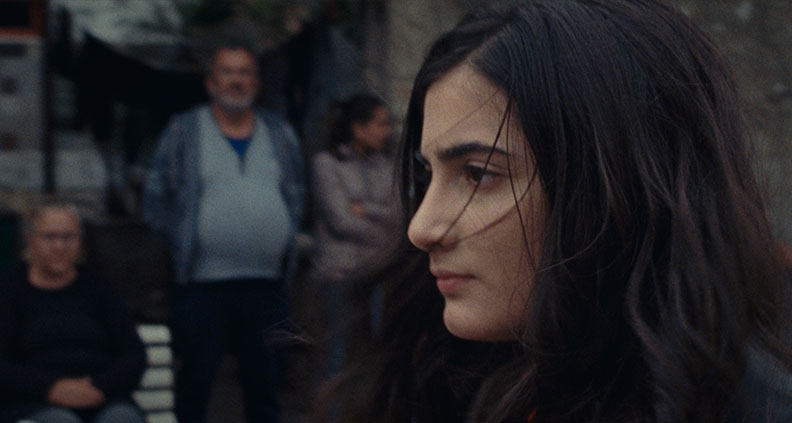 When You Can Watch: May 27
Where You Can Watch: Theaters
Director: Jonas Carpignano
Cast: Swamy Rotolo, Claudio Rotolo, Grecia Rotolo
Why We're Excited: The third film in director and Spirit Awards alum Carpignano's Calabrian-based trilogy–following 2015's Mediterranea and 2017's A Ciambra–this Italian-language drama scored three nods at this year's Spirit Awards, including Best Feature, Editing and Cinematography. Shot in Calabria in Southern Italy, the story begins with everyone in the extended Guerrasio family and friends gathering to celebrate Chiara's (Swamy Rotolo) sister Giulia's 18th birthday. The next day, just as a car explodes on their street, Chiara witnesses her father Claudio (Claudio Rotolo) running away. When she discovers a secret door right in their living room, the exploration leads her to an unwelcome notion, that her father may be a drug supplier with close ties to the local mob. Fun fact: no fewer than eight members of the cast are actually from the Rotolo family! The producing team includes Film Independent Member Paolo Carpignano and Artist Development Lab Fellows Ryan Zacharias and Jon Coplon.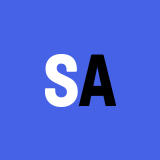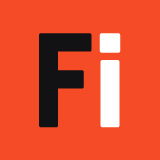 PARIS, 13TH DISTRICT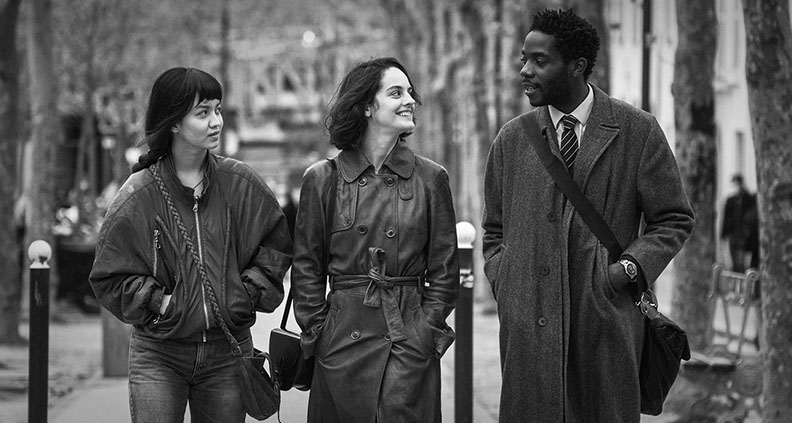 When You Can Watch: May 31
Where You Can Watch: Amazon Prime
Director: Jacques Audiard
Cast: Lucie Zhang, Makita Samba, Noémie Merlant, Jehnny Beth
Why We're Excited: Nominated for five César Awards and winning the Best Composer prize at last year's Cannes Film Festival, writer-director Audiard's French-language romantic drama is based on several stories penned by American cartoonist Adrian Tomine. The film follows four vibrant and gorgeous late twenty-somethings in the Olympiad high rises in Paris. We have Emilie (Zhang), the Taiwanese waitress who goes back and forth between Mandarin and French; the tall, Black, extremely handsome high school teacher Camille (Samba); Camille's colleague and real estate agent Nora (Merlant); and finally, online performer–and Nora's doppelganger–Amber (Beth). At once restless and filled with exuberance, the foursome go about "adulting," chasing after dreams and hopes, falling in and out each other's lives through hookups, breakups and life's everyday demands.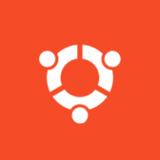 *PROGRAMMER'S PICK* ANAÏS IN LOVE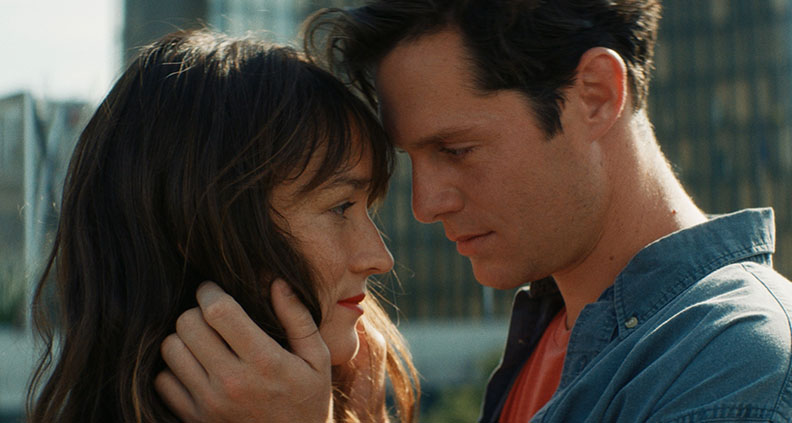 When You Can Watch: Now
Where You Can Watch: Theaters
Director: Charline Bourgeois-Tacquet,
Cast:Anaïs Demoustier, Valeria Bruni‑Tedeschi, Denis Podalydès, Jean-Charles Clichet
Why We're Excited: From Film Independent Senior Programmer Jenn Wilson: "I rarely see a female movie protagonist written and performed like the character of Anais (Anais Demoustier). In the film, Anais is a young woman searching, for everything, for anything, love, a reason to be.  She gets involved with an older man who is already involved with another woman named Emilie (the incredible Valeria Bruni Tedeschi) and as soon as she sees Emilie's picture, she knows what she wants. She wants to meet Emilie. She wants to do whatever it takes, however lame, to be with Emilie. And she's so headstrong about it, and oftentimes manic that I was left wondering so many times if pursuing a person romantically in this all-out way is just foolish. In real life, I think we're taught that it's rather foolish to put ourselves out there in this way. But I loved this because Anais doesn't really care about looking foolish. She only cares that she's expressed her love for Emilie honestly whether it's going to be returned or not.  And in that, this film is most triumphant, and I am grateful for it. This film really made me remember the power that cinema has to refresh us and lift us up."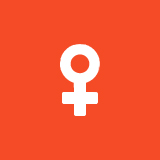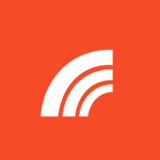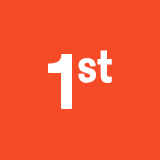 KEY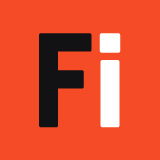 Film Independent Fellow or Member

Film Independent Presents Screening, Q&A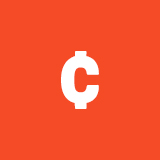 Microbudget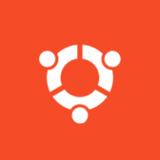 Filmmaker or Lead Characters of Color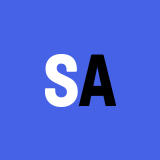 Film Independent Spirit Award Winner or Nominee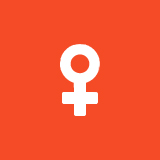 Female Filmmaker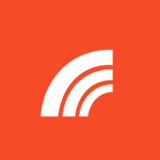 LGBT Filmmaker or Lead LGBT Characters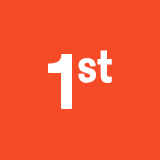 First-time Filmmaker