Eight Bone-Crunching Female-Driven Action Films We Love
Ask any woman standing nearby with her shoulders slumped from the weight of the high-powered firearm hanging at her hip: it's a great month for female-driven action movies. Marvel's Scarlett Johansson and Florence Pugh-starring Black Widow has amassed a $264 million global box office while July Don't Miss Indies pick Gunpowder Milkshake made its debut in the Netflix Top 10 this past weekend. But it's hardly a new phenomenon—women have top-lining stunt sequences and shootouts since at least Princess Leia and Foxy Brown.
So with summer movie season in full swing—with its attendant spectacle and hyperviolence in tow—we thought it'd be fun to run down some of our favorite action movies and edge-of-your-seat thrillers featuring female protagonists.
THE OLD GUARD (2020)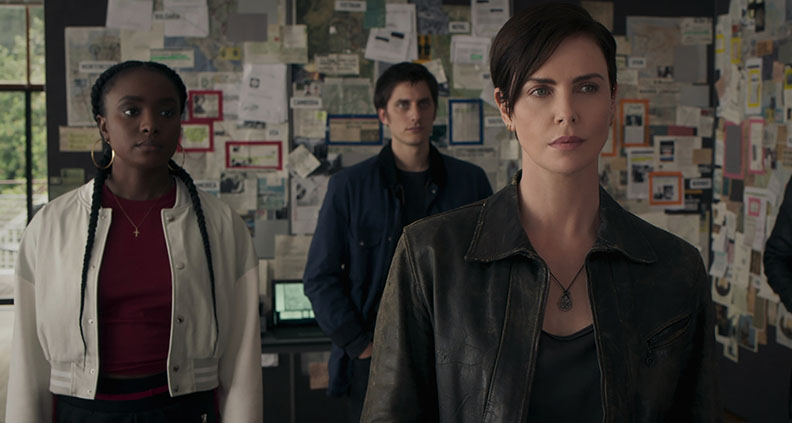 Director: Gina Prince-Bythewood
Writer: Greg Rucka
Producers: A.J. Dix, David Ellison, Marc Evans, Dana Goldberg, Don Granger, Toby Hefferman, Beth Kono, Charlize Theron
Starring: Charlize Theron, KiKi Layne, Chiwetel Ejiofor, Matthias Schoenarts
Why We're Excited: Winner of the Film Independent Spirit Award for Best First Feature and Best First Screenplay for Love & Basketball in 2001, Gina Prince-Bythewood's centuries-spanning, hyper-violent comic book adaptation isn't necessarily what you might expected from the woman responsible for nuanced character studies like Beyond the Lights and The Secret Life of Bees. However, its that exact brand of interiority and grounded empathy which makes The Old Guard such an effective summer blockbuster, bringing viewers into the world of an elite group of immortal super-soldiers tasked with protecting civilization from deep within the shadows. Theron (who will pop up on this list again later) stars as lead immortal Andromache, who tentatively brings new recruit Nile (KiKi Layne) into the fold while on the run from a nefarious pharmaceuticals magnate (Harry Melling) who seeks to control their powers.
Where You Can Watch: Netflix*
ALIENS (1986)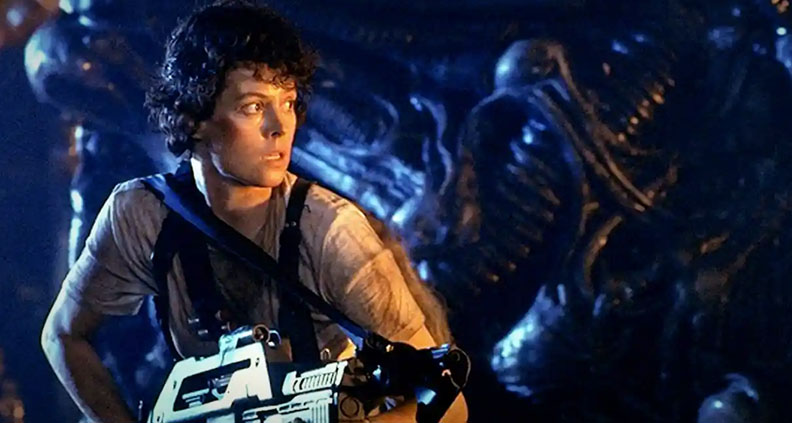 Director: James Cameron
Writers: James Cameron, David Giler & Walter Hill (story)
Producer: Gale Anne Hurd
Starring: Sigourney Weaver, Carrie Henn, Michael Biehn
Why We're Excited: In Ridley Scott's 1979 sci-fi thriller Alien, Sigourney Weaver's Amazonian space trucker Ellen Ripley doesn't emerge as the film's ultimate hero until the final act—becoming perhaps cinema's first interplanetary example of the "final girl." But! By the time of James Cameron's belated follow-up Aliens, in 1986, the atmospheric stillness of the 1970s had been replaced by a half-decade of steroidal power-fantasy bruisers with names like Rambo, Robocop and Marion Cobretti. Together, Weaver and Cameron were able to comfortably retrofit their Ellen Ripley (in some cases literally—check out the silhouette on that yellow cargo-loader!) to fit the Reagan box office era. The result was movie many fans prefer to it's predecessor; chockablock full of kinetic action set pieces, as Ripley and her makeshift family of bedraggled space marines fight for space survival amid a rapidly propagating hive of moist, hyper-fanged space baddies.
Where You Can Watch: Amazon Prime
10 CLOVERFIELD LANE (2016)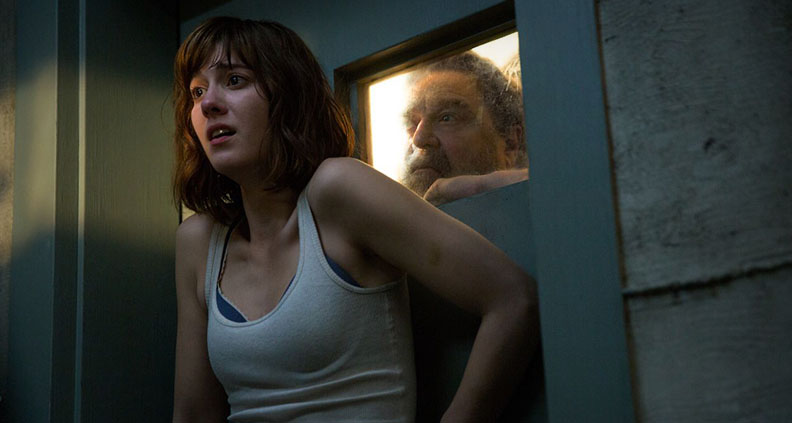 Director: Dan Trachtenberg
Writers: Josh Campbell & Matthew Stuecken, Damien Chazelle
Producers: J.J. Abrams, Lindsey Weber, Jon Cohen, Robert J. Dohrmann, Ben Rosenblatt
Starring: Mary Elizabeth Winstead, John Goodman, John Gallagher Jr.
Why We're Excited: By the time of 10 Cloverfield Lane's release in 2016, the midbudget studio genre programmer was already an endangered species. Since then, such films have only continued to be marginalized by Hollywood's biggest financiers and distributors, pressed down like orange pulp runoff into the less culturally penetrative worlds of prestige indie horror and streaming originals. Tangentially related to 2008's surprise hit Cloverfield, Lane finds Mary Elizabeth Winstead's frazzled runaway bride Michelle suddenly trapped in an underground bunker, after her car mysteriously skids off the road. Inside, she meets two men (John Goodman and John Gallagher Jr.) who inform her that the outside world has been overrun by some very rude, homicidally antagonistic alien invaders, and that her best bet is to stay with them. Are they telling the truth? Or are they keeping her there for more nefarious purposes? Let's put it this way: it takes more than a polite conversation to eventually clear things up.
Where You Can Watch: SVOD rental
DEATH PROOF (2007)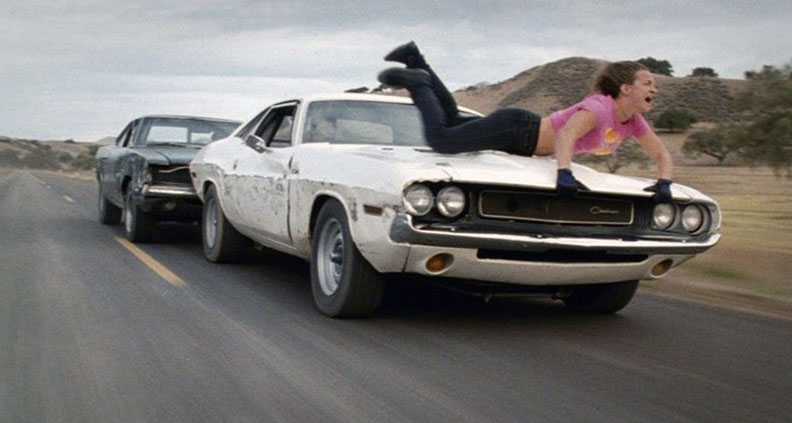 Writer, Director: Quentin Tarantino
Producers: Elizabeth Avellán, Robert Rodriguez, Erica Steinberg, Quentin Tarantino
Starring: Zoë Bell, Rosario Dawson, Sydney Tamilia Poitier, Kurt Russell
Why We're Excited: Quentin Tarantino's half of 2007's experimental double-bill Grindhouse, Death Proof is, in its very DNA, a tribute to female-driven action, best represented in the form of living superhero—and IRL stuntwoman—Zoë Bell. Split into a diptych united by Kurt Russell's villainous "Stuntman Mike," Bell takes center stage (or more accurately, center carhood) in the film's second half alongside Rosario Dawson and Tracie Thoms, as a trio of adventure-seekers on location in rural Tennessee as part of an out-of-town film crew. Hijinks go awry when Mike appears in his souped-up stuntcar to try and turn the ladies into so much windshield bug-splatter. Unfortunately, Mike picked the wrong trio of women to fuck with, leading to a gasp-inducing vehicular action sequence that basically gives Bell the chance to tell 10,000 dudes to hold her beer.
Where You Can Watch: SVOD rental
HAYWIRE (2011)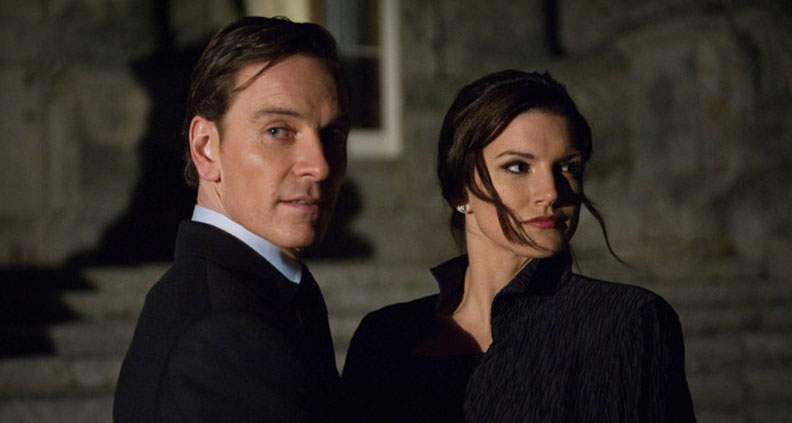 Director: Steven Soderbergh
Writer: Lem Dobbs
Producers: Gregory Jacobs, Kenneth Halsband
Starring: Gina Carano, Channing Tatum, Michael Fassbender
Why We're Excited: Unfortunately, in the years since Haywire's 2011 release, lead actor (and ex-MMA superstar) Gina Carano has become, erm, shall we say a problematic figure online—her ultra-conservative tweets and public persona even leading to her exile from Disney's hit space Western The Mandalorian. But if separating the art from the artist is still permitted (consumers are invited to make the choice for themselves), then allow us to submit this femur-fracturing espionage actioner from the ever-restless Steven Soderbergh. Made with very much the same throwback energy as this year's No SuddenMove, Haywire's loopy thriller traces burnt Black Ops agent Mallory Kane (Carano) on her globe-trotting quest to find out who betrayed her, why, and how much of their blood she can rearrange to the outside of their body. Spoiler alert: it's a lot!
Where You Can Watch: HBO Max
THOSE WHO WISH ME DEAD (2021)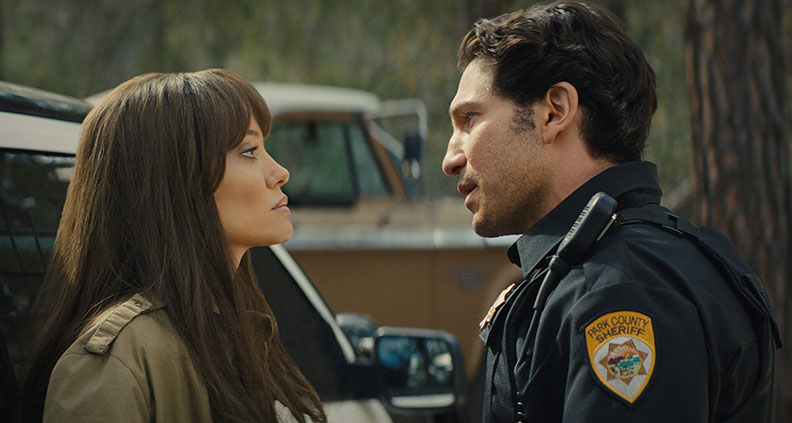 Director: Taylor Sheridan
Writers: Michael Koryta, Charles Leavitt, Taylor Sheridan
Producers: Garrett Basch, Aaron L. Gilbert, Harrison Kreiss, Taylor Sheridan, Kevin Turen, Steven Zaillian
Starring: Angelina Jolie, Finn Little, Jon Bernthal
Why We're Excited: Over the last decade writer/director Taylor Sheridan's name has become associated with a certain brand of muscular, very butch modern Western, from the bordertown shenanigans of Sicario to the white barn intrigue of Yellowstone—one of cable TV's biggest hits. But even though his filmography reads like the cinematic equivalent of a thermos filled with hot soup, there have been consistent, strong female characters running throughout Sheridan's oeuvre, including a pair of tenacious FBI agents in the form of Emily Blunt (Sicario) and Elizabeth Olsen (Wind River.) This year's Those Who Wish Me Dead focuses on a traumatized fire jumper (Angelina Jolie), whose self-imposed solitude is shattered when she jumps in to protect a young boy (Finn Little) being hunted through her neck of the Montana wilderness by a relentless mob boss. The chase is soon on—and the result is a sharp, engaging thriller.
Where You Can Watch: Theaters (second run), SVOD rental
MAD MAX: FURY ROAD (2015)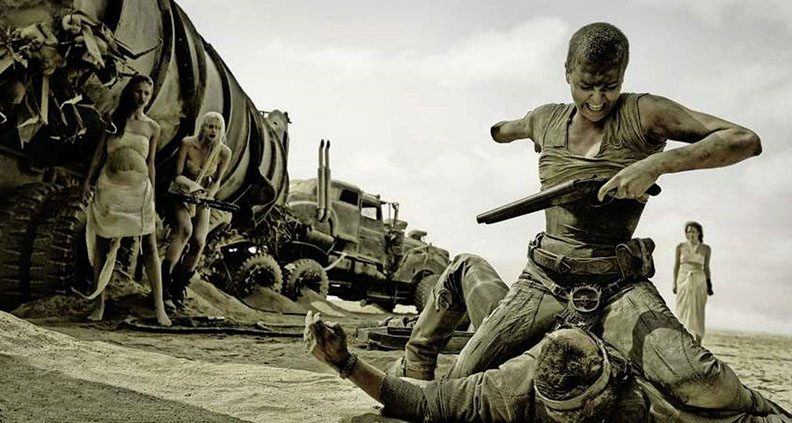 Director: George Miller
Writers: George Miller, Brendan McCarthy, Nico Lathouris
Producers: George Miller, Doug Mitchell, P.J. Voeten
Starring: Charlize Theron, Tom Hardy, Nicholas Hoult, Hugh Keays-Byrne
Why We're Excited: In truth, Tom Hardy's titular Max Rockatansky is co-lead of this Oscar winner at best, taking a backseat (though "hood ornament" might be more accurate) to Charlize Theron's excellently named Imperator Furiosa. Robot-armed and smeared in axel grease warpaint, Theron's Furiosa is a direct descendent of Ellen Ripley at her weariest and most battle-hardened. Going rogue from the employ of chalky warlord Immortan Joe (the late Hugh Keays-Byrne), Furiosa takes it upon herself to deliver Joe's harem of five wives—Rosie Huntington-Whiteley, Riley Keough, Zoë Kravitz, Abbey Lee—to freedom in a delirious dash across the desert, the entire cast of 2Pac and Dr. Dre's "California Love" video in hot pursuit. Some critics have accused Fury Road of being nothing more than a single elaborate car chase sequence. Untrue. Fury Road is, in fact, two elaborate car chase sequences, each so kinetic they border on psychedelia.
Where You Can Watch: HBO Max
HANNA (2011)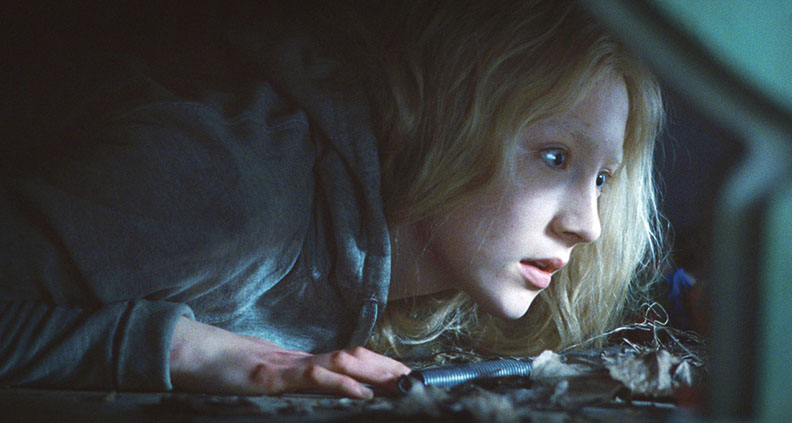 Director: Joe Wright
Writer: Seth Lochhead, David Farr
Producer:
Starring: Saoirse Ronan, Eric Bana, Vicky Krieps, Cate Blanchett
Why We're Excited: Before she was "Lady Bird" or "Lady Brooklyn" Saoirse was "Hanna", in the titular action drama from her Atonement director Joe Wright. Raised in isolation in the Scandinavian wilderness by her ex-CIA operative father (Eric Bana), young Hanna is trained in, it would be accurate to say, a very particular set of skills. Once her father goes on the lam and Hanna is brought in from the literal and figurative cold by her father's calculating handler, Marissa Weigler (Cate Blanchett), Hanna does what she's been trained to do: punch, kick, shoot, stab, crush and impale her way to freedom. At times, the young Ronan seems too delicate to even lift her awesome supply of weaponry, but that knowing juxtaposition is just what makes Hanna such a wild rollercoaster. Pitched somewhere between fairy tale and 1970s conspiracy thriller, the film's cult-hit status eventually resulted in an ongoing Amazon Prime TV adaptation.
Where You Can Watch: Peacock
Film Independent promotes unique independent voices by helping filmmakers create and advance new work. To become a Member of Film Independent, just click here. To support us with a donation, click here.
More Film Independent…
(Header: Mad Max: Fury Road)
*availability info as of 7/19/21