10 Don't-Miss Indies: What to Watch in August
From the streets of Detroit to the gymnasiums of Baltimore to the windswept plains of central Wyoming, this month's 10 Don't-Miss Indies are guaranteed (wherever you might look) to take you places you never expected. Did we miss anything? Be sure to let us know in the comments.
DETROIT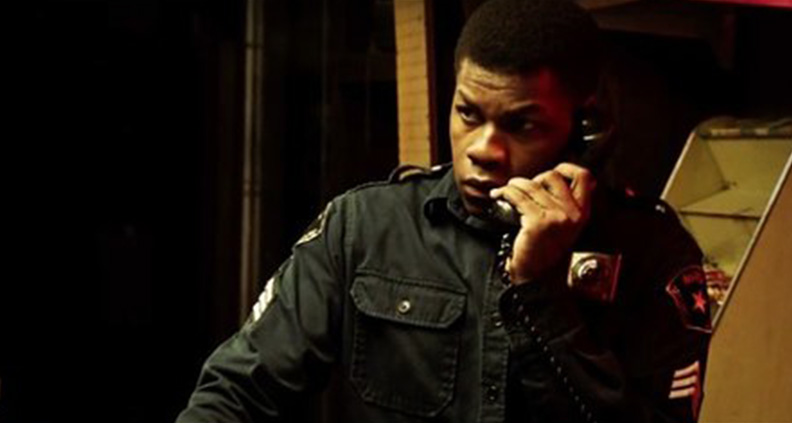 When: August 3
Where You Can Watch: Theaters
Director: Kathryn Bigelow
Starring: John Boyega, Anthony Mackie, Algee Smith
Why We're Excited: Commemorating the 50th anniversary of the 1967 Detroit Riots, Detroit reunites Oscar-winning director Kathryn Bigelow with Mark Boal—credited here as the film's screenwriter and co-producer. Following the duo's acclaimed efforts The Hurt Locker and Zero Dark Thirty (which both told stories of Mideast military conflict), Detroit explores issues of violence, protest and insurgency unfolding at home on American soil. Based on the real-life Algiers Motel incident which claimed the lives of three black civilians, Detroit's ensemble cast features John Boyega, Anthony Mackie, Jacob Latimore and Will Poulter, among others. An intense document of racial strife and police tensions that unfortunately remains as relevant as ever, Detroit is currently sitting on a 100% approval rating on Rotten Tomatoes and will be released by Annapurna Pictures.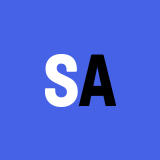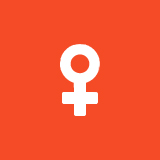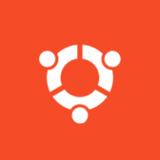 STEP
When: August 4
Where You Can Watch: Theaters
Director: Amanda Lipitz
Starring: Paula Dofat, Cori Grainger, Tayla Solomon
Why We're Excited: Following its festival premiere earlier this year, Variety described Amanda Lipitz's debut feature as "Hoop Dreams for the social media generation." Maybe, but this incisive documentary about one year in the life of an all-girls high school step dance team set in strife-ridden inner city Baltimore is utterly unique in its female-focused approach. As social unrest threatens to topple troubled Charm City, the Lethal Ladies step team uses the extracurricular as an outlet to cope with pressures felt both at home an in the classroom. The film was acquired at Sundance for a reported $4 million by Fox Searchlight and recently screened (with filmmaker Q&A) at Film Independent at LACMA. Perfect for fans of sports movies, social dramas and nonfiction filmmaking, Step demands your attention.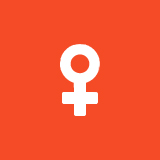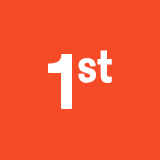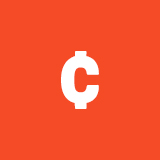 FUN MOM DINNER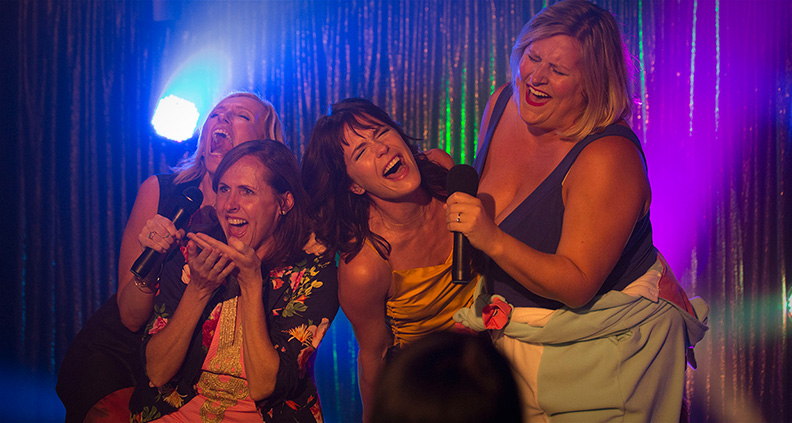 When: August 4
Where You Can Watch: Theaters
Director: Alethea Jones
Starring: Katie Aselton, Toni Collette, Hart Denton
Why We're Excited: 2017 has been a banner year for raucous female-focused ensemble comedies, kicking off with Lucia Aniello's Rough Night in June, followed by Malcolm D. Lee's Girls Trip in July. Now, August sees the release of Alethea Jones' indie-skewing Fun Mom Dinner. Katie Aselton, Toni Collette, Bridget Everett and 2017 Film Independent Spirit Award winner Molly Shannon star as a foursome of stressed-out suburban parents who decide to get together for a seemingly harmless "fun mom dinner" to unwind. But what starts as a simple bit of low-key socializing quickly goes cuckoo bananas, once alcohol, karaoke and cute male bartender enter the mix. Unabashedly R-rated and definitely not for snowflakes, Fun Mom Dinner is a hilariously crude reminder that even primary caregivers need to cut loose every now and then.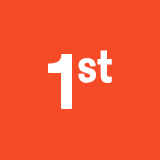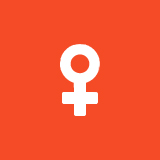 WIND RIVER

When: August 4
Where You Can Watch: Theaters
Director: Taylor Sheridan
Starring: Elizabeth Olsen, Jon Bernthal, Jeremy Renner
Why We're Excited: Acclaimed screenwriter Taylor Sheridan's sophomore directorial effort Wind River is a chilling thriller set on the rugged Wind River Indian Reservation in Wyoming. Jeremy Renner puts down his bow and arrow to play Cory Lambert, a US Fish and Wildlife Services agent who becomes involved in the investigation into the murder of a young woman found on Native land— joined by rookie FBI agent Jane Banner (Elizabeth Olsen). The unlikely partners quickly discover a secret-filled community ravaged by poverty, substance abuse and violence. Exploring in large part the darkness and difficulties faced by Native American communities, Wind River is a stark and effective procedural. Not surprising coming from the writer of Sicario and Hell or High Water. Additionally, Film Independent Member Jonathan Fuhrman is an executive producer.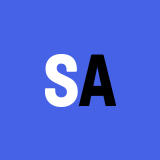 IN THIS CORNER OF THE WORLD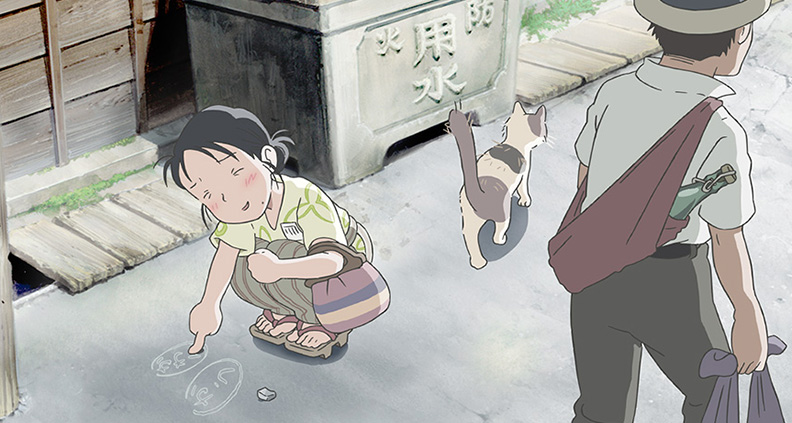 When: August 11
Where You Can Watch: Theaters
Director: Sunao Katabuchi
Starring: Non, Megumi Han, Yoshimasa Hosoya
Why We're Excited: If you missed anime legend Sunao Katabuchi's (Princess Arete) haunting new wartime drama during its U.S. premiere at the LA Film Festival this year—part of the World Cinema Competition—here's your chance to catch up. Set in Hiroshima in the decade before the dropping of the atomic bomb, World is a meditative snapshot of an idyllic culture hurdling toward tragedy; it follows a young Japanese woman named "Suzu" as WWII slowly begins to unfold, eventually consuming her day-to-day existence. The film is a result of successful crowd-funding campaign—one that broke Japanese crowd-funding records. And while fictional, Katabuchi's team did meticulous historical research to ensure all of the film's period details were correct. So if you're looking for something different to experience this summer, World is it.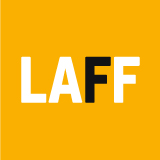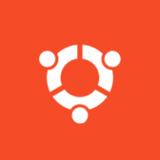 GOOD TIME
When: August 11
Where You Can Watch: Theaters
Director: Ben Safdie, Joshua Safdie
Starring: Jennifer Jason Leigh, Robert Pattinson, Barkhad Abdi
Why We're Excited: Safdie Bros. Joshua and Ben have spent most of the new millennium carving out an interesting niche for themselves with a series of gritty, lo-fi, New York-centered indies: Daddy Longlegs, Heaven Knows What and The Pleasure of Being Robbed. Good Time is their largest and most ambitious project yet, returning to the filmmakers' familiar Gotham milieu to tell the suspenseful, fast-paced story of a desperate man's (Robert Pattinson) race against the clock to free his incarcerated brother (Ben Safdie.) The film competed for the Palm d'Or at this year's Cannes and is will be distributed by A24 beginning August 11. Even better: Film Independent Member Brendan McHugh is one of the film's co-producers. Recommended for fans of New York grit and "into the night" movies in the vein of Martin Scorsese's After Hours.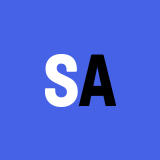 INGRID GOES WEST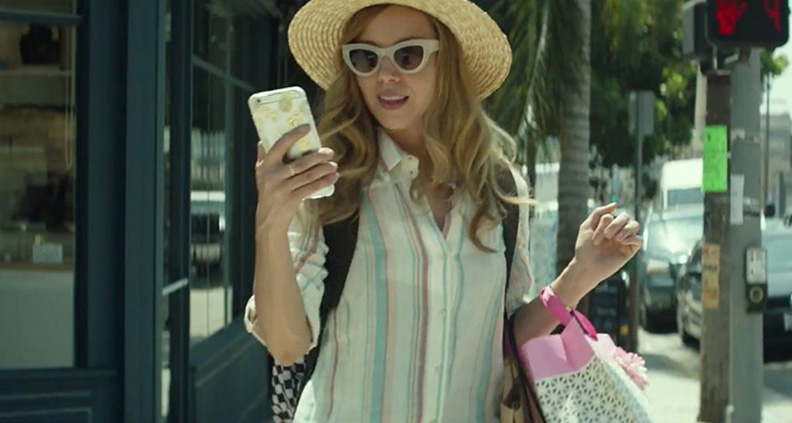 When: August 11
Where You Can Watch: Theaters
Director: Matt Spicer
Starring: Aubrey Plaza, Elizabeth Olsen, Wyatt Russell, Billy Magnussen
Why We're Excited: If nothing else, Matt Spicer's darkly comic stalker drama is guaranteed to make you think twice before blindly double-tapping those little squares of lifestyle porn cascading down your Instagram feed. Aubrey Plaza plays the titular Ingrid, a disturbed young social media addict who becomes obsessed with Elizabeth Olsen's Taylor Sloane, an ultra-fashionable style influencer living in Venice, CA. Ingrid cashes out her inheritance from her late mother and heads to LA, clumsily (though successfully) engineering a meet-cute with the object of her obsession and gaining a Batman-loving drug-dealer boyfriend (O'Shea Jackson, Jr.) along the way. Ingrid and Taylor become BFFs, but for how long? What happens when Ingrid's sordid, stalker origins are revealed? The incisive satire premiered to acclaim at this year's Sundance, as well as the Closing Night film at this year's LA Film Festival (watch highlights here.) You're sure to "like" it.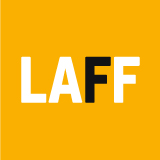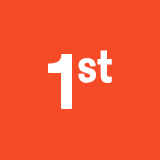 LEMON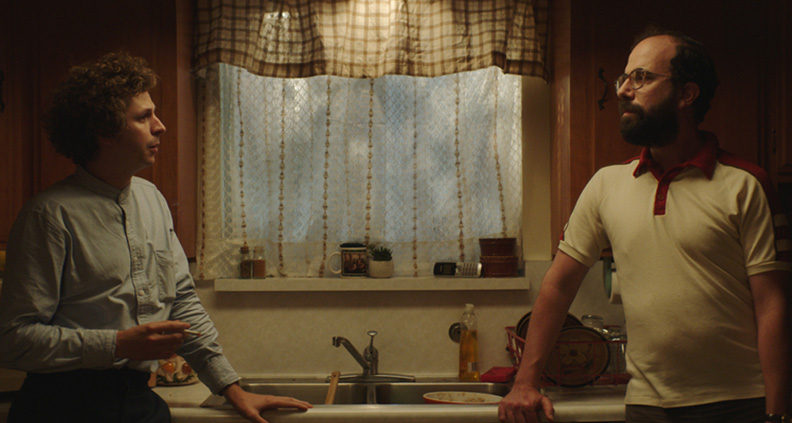 When: August 18
Where You Can Watch: Theaters
Director: Janicza Bravo
Starring: Inger Tudor, Brett Gelman, Judy Greer
Why We're Excited: Veteran stand-up comedian Brett Gelman finally stepping into the spotlight in Lemon, playing Issac—a struggling, misanthropic actor whose life begins to fall (even more) apart when his girlfriend of 10 years (the great Judy Greer) finally leaves him. Cringe-inducing and designed for maximum discomfort, Lemon is nevertheless an oddly touching and darkly comedic character study. It helps that the film's director and co-writer (with Gelman) is Janicza Bravo, an acclaimed filmmaker whose work has screened at SXSW and Sundance, and who was named one of Filmmaker magazines "25 New Faces of Independent Film" in 2014. Film Independent grant winner Houston King is one of the film's producers.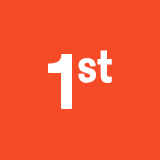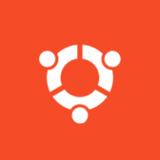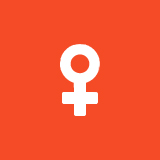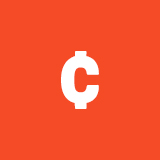 PATTI CAKE$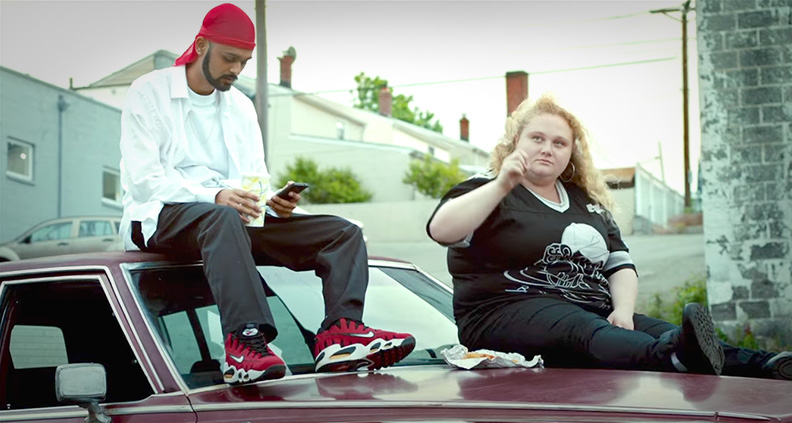 When: August 18
Where You Can Watch: Theaters
Director: Geremy Jasper
Starring: Danielle Macdonald, Bridget Verett, Siddharth Dhanajay
Why We're Excited: First there was 8 Mile. Then there was Hustle & Flow. And now, there's Patti Cake$—indie film's latest tale of hardscrabble hip-hop glory. But the MC here isn't an eager-eyed Eminem surrogate or Terrance Howard's suave Memphis pimp. It's Patricia "Dumbo" Dumbrowski (Danielle Macdonald): a downtrodden, overweight, working class girl from suburban New Jersey. Toiling away at an endless series of go-nowhere jobs, Patricia dreams of spitting lyrics, living large and escaping her family's multi-generational tradition of white mediocrity. Creating the character "Patti Cake$" to give voice to her art, Patricia is helped by her best friend/DJ Hareesh (Dhananjay). Geremy Jasper's debut feature earned rave reviews out of Sundance, largely thanks to Macdonald's arresting performance. The film also screened for volunteers at June's LA Film Festival. Film Independent grant winner Josh Penn is one of the film's executive producers, and the film was produced by Film Independent Members Daniela Taplin Lundberg and Rodrigo Teixeira.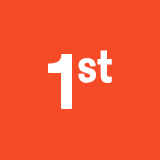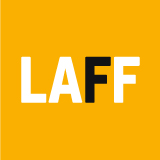 CROWN HEIGHTS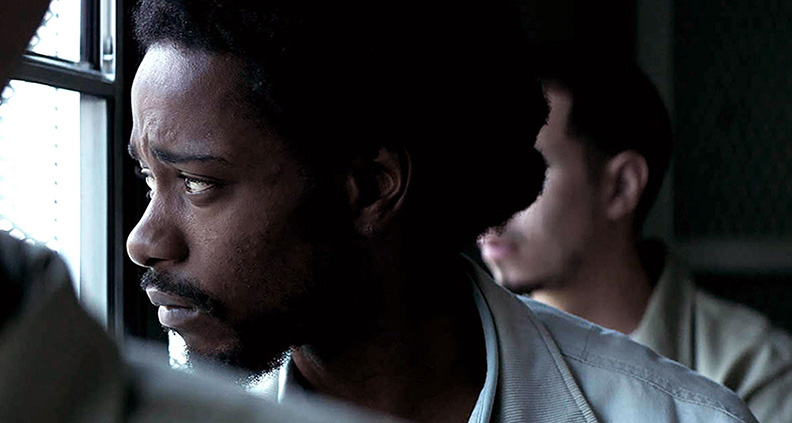 When: August 25
Where You Can Watch: Amazon, Theaters
Director: Matt Ruskin
Starring: Lakeith Stanfield, Nestor Carbonell, Brian Tyree Henry
Why We're Excited: Matt Ruskin's Crown Heights is a gripping docu-drama about the imprisonment and torturous process toward liberation of Collin Warner, an African-American from the titular Brooklyn neighborhood wrongly convicted of murder. Adapted from an episode of This American Life, Heights stars Get Out and Atlanta up-and-comer LaKeith Stanfield as Warner and former NFL star Nmandi Asomugha as Warner's best friend Carl King, who devoted his life to proving his friend's innocence. Heights won the Audience Award for US Dramatic film at this year's Sundance, where Amazon Studios picked it up for distribution. Ruskin's inspirational-yet-unflinching character portrait has already earned extensive critical praise, so be sure to keep it in mind while filling out your ballots during awards season.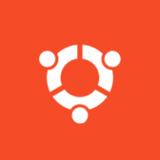 KEY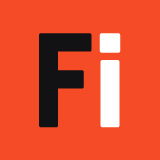 Film Independent Fellow or Member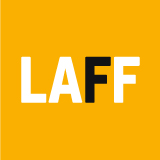 LA Film Festival Alum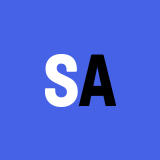 Film Independent Spirit Award Winner or Nominee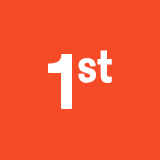 First-time Filmmaker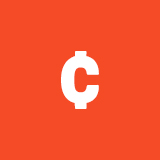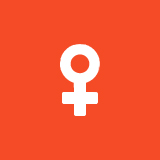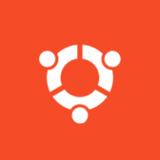 Filmmaker or Lead Characters of Color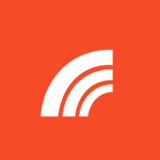 LGBT Filmmaker or Lead LGBT Characters