Visiting The American Pavilion at Cannes with Producer Monika Skerbelis
Movies are a mosaic of moving parts. But we don't always see which parts, or who's moving them. Each month in Detail Oriented, Su Fang Tham explores some of the more specialized areas—and career paths—related to film production.
MONIKA SKERBELIS, PART TWO
After our discussion with indie film producer and film festival programming director Monika Skerbelis about navigating the larger film festival world back in February's edition of Detail Oriented, we took some extra time to chat with Skerbelis about her role as the director of The American Pavilion Emerging Filmmaker Showcase at the Cannes Film Festival, a position she's held since 2008. Launched in 1989, The American Pavilion is the primary hub of the American film community at Cannes each year, complete with its own student program, programming events, restaurant/bar and filmmaker networking. To learn more about the American Pavilion Emerging Filmmaker Showcase, click here.
The American Pavilion returns alongside Cannes in just a little over three weeks, on May 8. So to get ready (we know you already have your ticket!) here are some of Skerbelis' thoughts on The American Pavilion and its short film showcase, plus some additional advice on tackling the festival circuit for short films. Here's the conversation: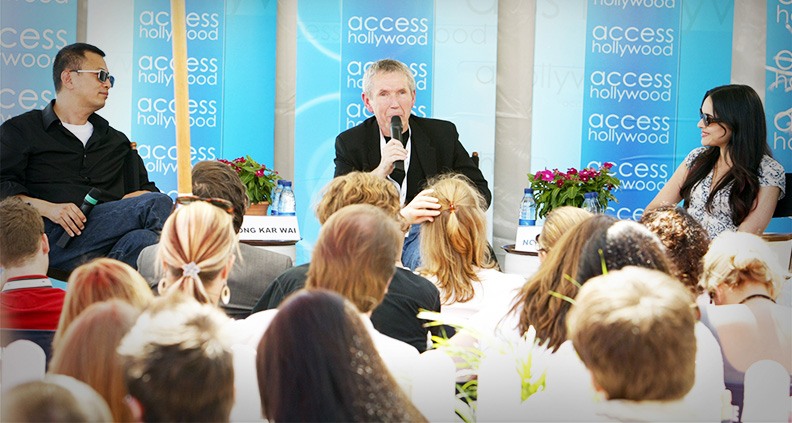 So for those who are not familiar with The American Pavilion Emerging Filmmaker Showcase at Cannes, can you give us a quick overview?
Skerbelis: Sure. I've been the director for this showcase for the past 11 years. Created in 1989, the American Pavilion is one of 70 pavilions at the Cannes Film Festival. It's a membership pavilion, one of the largest pavilions there. Each tent is set up on the beach or along the Croisette. It's also a hospitality and communications center for anyone attending the Cannes Film Festival, with terrific panels. The Emerging Filmmaker Showcase is a film festival that takes place during the Cannes Film Festival, and is held at The American Pavilion.
Can you tell us a little bit about the shorts programming at the pavilion?
Skerbelis: We get about 300-400 short films submitted to us every year, but we only screen 20-25 of them. They have to be under 25 minutes in length, and there are five categories: student short film, student documentary, emerging filmmaker short film, emerging filmmaker documentary and emerging filmmaker LGBTQ showcase. Three years ago we received so many high quality LGBTQ films, we added the category to the showcase and screen the films before the popular Queer Night Party.
How do you go about selecting finalists for the showcase?
Skerbelis: I watch every film that's submitted. I have three to five screeners who help me watch them. Each film is rated on a scale from one to five, five being excellent. The ones that receive a four or a five are the first ones to be considered. We look at good production values, good quality sound, good storylines, a premise that's topical. We don't shy away from controversial issues. Another factor is the running time. We have three two-hour blocks for the screening, one for each of the categories: student films, emerging filmmakers and LGBTQ. So we have to try to fit in as many great films as we can. That's where the running time can also become crucial. It can be difficult to juggle when we have too many films with a 25-minute runtime. It's really tough, because so many good films don't make it into the showcase.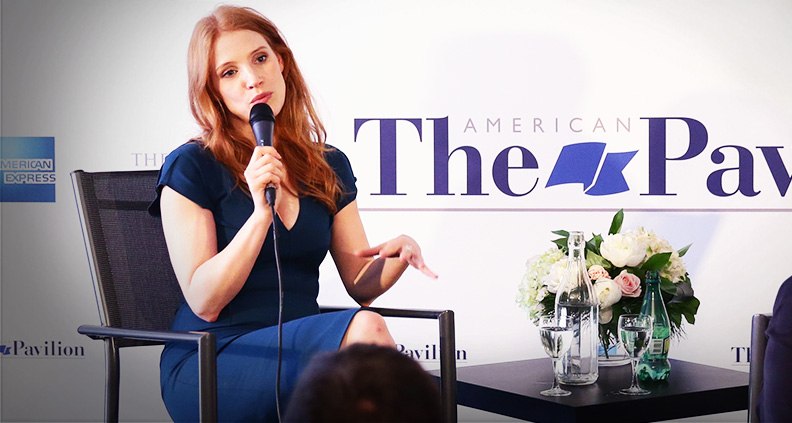 How does the Emerging Filmmaker Showcase consider diversity and inclusion in its selection process?
Skerbelis: It's really important to me to have a good balance of female and male directors. I was happy that last year women directed more than half of our films in the showcase. It's important to have diversity amongst the filmmakers as well as the films, so we also screen foreign films.
Let's talk for a moment about other avenues for short films. What are some of the top festivals to focus on, besides the Emerging Filmmaker Showcase?
Skerbelis: The Palm Springs ShortFest is one of the largest short film festivals in the US. Also, the Clermont-Ferrand International Short Film Festival in France, and the DC Short Film Festival. There are also festivals that screen more short films than others, like the Cleveland Film Festival. So you have better odds of getting in. Filmmakers with short films should also look at the Academy's qualifying film festivals for narrative shorts, documentary shorts and animated shorts. If they submit to one of these and win, they become eligible to be on the short list to compete in the Oscar shorts categories. If they screen a short film in a movie theater to a paying audience for the amount of time required under the Academy's regulations, they can also be eligible to be nominated. For student short films, they should also consider the Television Academy's College Television Award and the Academy of Motion Picture Arts Student Academy Award.
Talk about some of the Emerging Filmmaker Showcase winners who have gone on to be nominated for the Oscars short film category.
Skerbelis: One of the Emerging Filmmaker Showcase finalists, Day One [directed and co-written by Henry Hughes] was nominated for Best Live Action Short at the 2016 Oscars. It was very exciting for us to root for the film. That same year another one of the emerging filmmaker showcase films, Bis Gleich (Til Then), produced by Tara Lynn Orr and Philippe Brenninkmeyer and directed by Benjamin Wolff was shortlisted. The year before we had a Chinese American film called Carry On, directed by Yatao Li, which was also shortlisted for the Oscars. For those of us in short films and in the field of programming film festivals, it's exciting when you can see these filmmakers whom you've come across get that kind of recognition. In 2009, one of the emerging filmmaker student film finalists in our showcase was Ryan Coogler. Cut to a few years later, he's back at Cannes with Fruitvale Station. It's great when I see one of our student filmmakers go off and make a film as an established professional in the industry. It's exciting to see Ryan Coogler direct a blockbuster hit like Black Panther.
---
To learn more about Monika Skerbelis, visit her website. Anxious to submit your film to festivals starting, like, right now? Submissions to the LA Film Festival are currently open—click here for more info. To read Part One of this interview, click here.
Not a Member of Film Independent yet? Become one today and be sure to subscribe to our YouTube channel. Follow us on Facebook, Twitter and Instagram.