Festival Spotlight: Four Great Period Dramas that Transcend Nostalgia
Despite what buzzkill physicists like Neil DeGrasse Tyson may say on Twitter when poking needless holes in the latest episode of Rick & Morty, time travel is, in fact, possible. And sure: sinking into the lush atmospherics of a period film may not count as time travel in the super-literal sense. But as far as immersing one's self into the general mood of a bygone era, few art forms are nearly as transporting as cinema, which why we're looking at four great films set in various versions of yesteryear as part of today's 2018 LA Film Festival Spotlight.
Whether you're stamping your passport for 1920s New York, 19th century Europe, Mexico City in 195 or even WWII-era Soviet Russia, these remarkable stories of human intrigue, ambition and ingenuity are nevertheless timeless. No DeLoreans or Hot Tub Time Machines necessary.
Speaking of time, you should very well know by know that the 2018 LA Film Festival begins next week, kicking off September 20 at the John Anson Ford Ampitheater in Hollywood with Echo in the Canyon and continuing until Friday, September 28—click here to learn more.
But back to the subject at hand. Here now are four great period dramas to take your mind off of the present day. Which, you're very, very welcome.
ASHES IN THE SNOW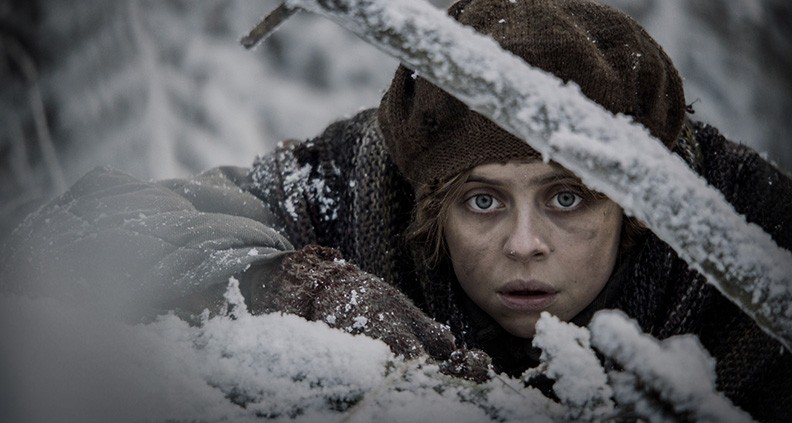 Why We're Excited: It's 1941 and Lina (Bel Powley) is an artistic 16-year-old living comfortably with her family in Lithuania. When Soviet officers burst into their home, Lina, her mother and her younger brother are forced onto a train car headed to one of Stalin's work camps in Siberia. Suffering through cruel conditions, Lina finds refuge in the connections she makes with other deportees—and in the art she continues to create despite her surroundings. Based on Ruta Sepetys book Between Shades of Gray, Lina's story is one of hardship and of human triumph. First-time feature director Marius Markevicius commemorates a heartbreaking time in history with compassion, bringing authenticity and heart to the forefront. As the unwaveringly hopeful Lina, Powley emits equal parts girlish optimism and womanly resolve. (Drea Clark)
THE CHAPERONE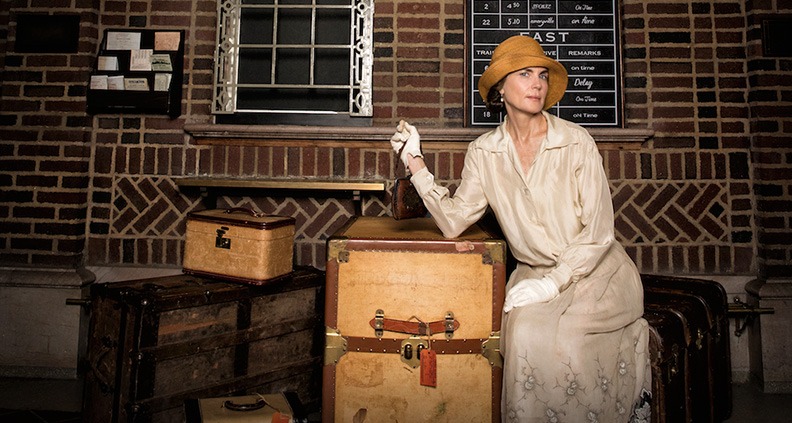 Why We're Excited: Against the tumultuous backdrop of the early 1920s, genteel Kansan named Norma decides to break out of her comfort zone and visit the city of her birth. She offers her services as a chaperone to a beautiful 15-year-old dancer named Louise Brooks—a future Hollywood star—and the two head to New York City for the summer. One is eager to fulfill her destiny of dance and movie stardom; the other is on a mission to unearth the mysteries of her past. Based on Laura Moriarty's best-selling novel, The Chaperone reunites the writer, director and star of Downtown Abbey. Scripted by Julian Fellowes, with an eye toward personal details. Elizabeth McGovern brings charm and a welcome spark to a fish out of water, while Haley Lu Richardson radiates as the effervescent Brooks. (Drea Clark) 
THE HAPPY PRINCE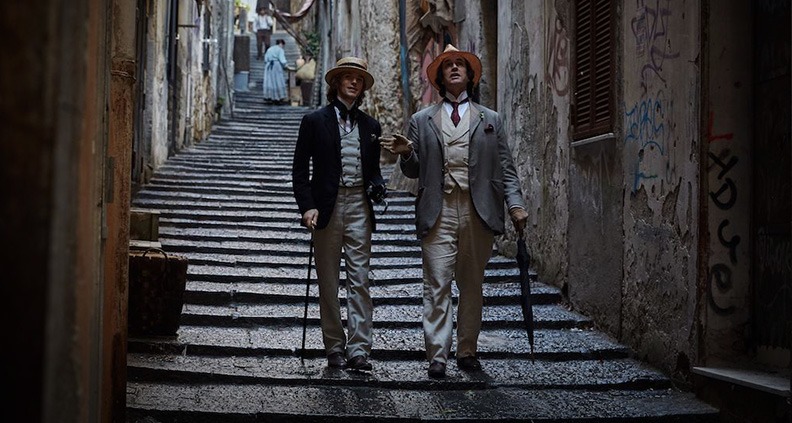 Why We're Excited: The last days of Oscar Wilde—and the ghosts that haunted them—are vividly evoked in Rupert Everett's directorial debut. Everett gives a career defining performance as Wilde, physically and emotionally embodying the literary genius as he lives out his last days in exile in Europe. His body ailing and heavy, his mind spinning, he survives by falling back on the flamboyant irony and brilliant wit that defined him. As the film travels through Wilde's final act and journeys through England, France and Italy, desire and loyalty face off, the transience of lust is laid bare, and the true riches of love are revealed. To be followed by a Q&A with cast and crew will immediately follow this screening, schedules permitting. (Drea Clark)
MUSEO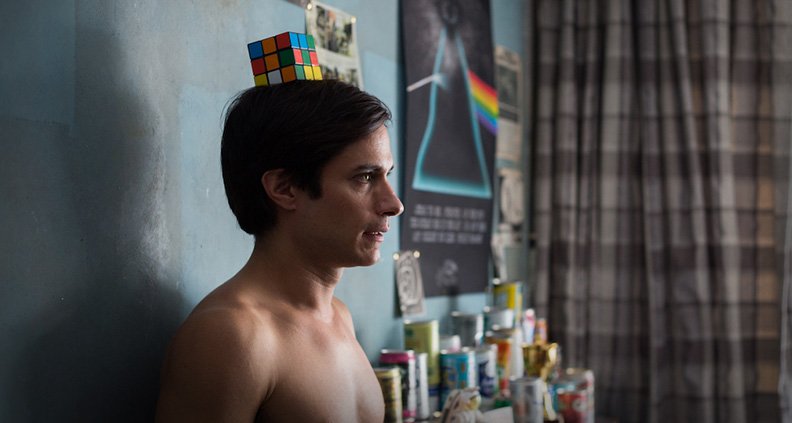 Why We're Excited: Well into their 30s, Juan and Benjamin still can't seem to finish veterinary school or leave their parents' homes. Instead, they wallow in comfortable limbo until one fateful Christmas, when they decide it's time to distinguish themselves by executing the most infamous artifacts heist in all of Mexican history. Seizing on the holiday's lax security—not to mention the sheer improbability of their crime—they loot Mexico's iconic National Anthropology Museum of its most precious pieces and embark upon a misadventure that will forever change their lives. Inspired by a true historical 1985 event, director Alonso Ruizpalacios brings to life a beautifully rendered and charmingly slapdash cautionary tale that underscores the old adage: You don't know what you have until you lose it. (Drea Clark)
Individual tickets to screenings and events are now available to both Film Independent Members as well as the general public. Festival Passes are currently on sale as well—see all of our different pass options below: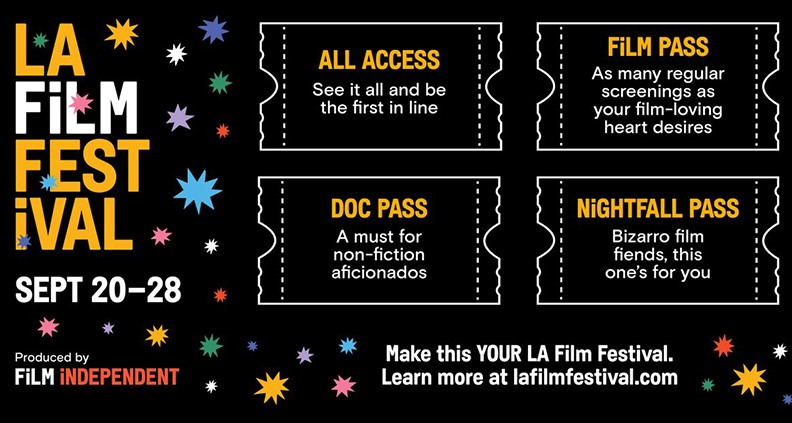 The 2018 LA Film Festival takes place September 20-28. Venues include the ArcLight Cinemas in Culver City, Hollywood and Santa Monica, as well as the new Loyola Marymount Playa Vista campus, the Wallis Annenberg Center for the Performing Arts and the Writers Guild Theater in Los Angeles.
Visit tickets.lafilmfestival.com and be sure to follow the 2018 LA Film Festival on Twitter, Facebook, Instagram and YouTube. Visit our official Festival Store by clicking here.
Presenting Media Sponsor is Los Angeles Times. Official Host Venue is ArcLight Cinemas. Platinum Sponsors are American Airlines, EFILM | Deluxe, HBO and TikTok. The University Sponsor is Loyola Marymount University School of Film and Television. Official Screening Partner is Wallis Annenberg Center for the Performing Arts. Festival Supporters are Directors Guild of America, eTech Rentals, Kona Productions, TREETI and Visit Seattle. Festival Affiliates are 21st Century Fox Global Inclusion, ATK Audiotek, Konsonant Music, SAGindie and Writers Guild of America West. Additional support provided by National Endowment for the Arts. Stella Artois is the Official Beer. IMDbPro is the Official Industry Resource. CITI is the Official Credit Card. The LINE, NoMad Los Angeles and Freehand LA are the Official Hotel Partner. Essentia Water is the Official Water. Hillersden Estate Wines is the Official Wine. Getty Images is the Official Photographer.
(Header: Ashes in the Snow)