Festival Spotlight: Five Epic Courtroom Sagas That Legal Junkies will Love
Few places play host to quite as much naturally occurring human drama as the courtroom. These innocuous-looking spaces full of uncomfortable wooden benches and glass carafes full of tap water are, in fact, the venue for an incredibly wide-ranging spectrum of emotion, from anger and anguish to elation, shock and bittersweet relief. No surprise, then, that the justice system forms the backdrop of some of the very best movies ever made—and, as things would have it, some of the very best films on tap at the 2018 LA Film Festival.
The five films collected in today's Festival Spotlight include a smorgasbord of hot-button topics, from false accusation and imprisonment, to issues of asylum and Islamophobia, to the rights of journalists and for the families of victims—heavy stuff, sure, but also endlessly compelling.
Each film is playing (some more than once) at the 2018 LA Film Festival, which begins next week and runs from September 20 to September 28 across the city.
Here now are five tales of tense legal sagas that prove that justice isn't always as blind as that chic blindfold might have us believe.
BRIAN BANKS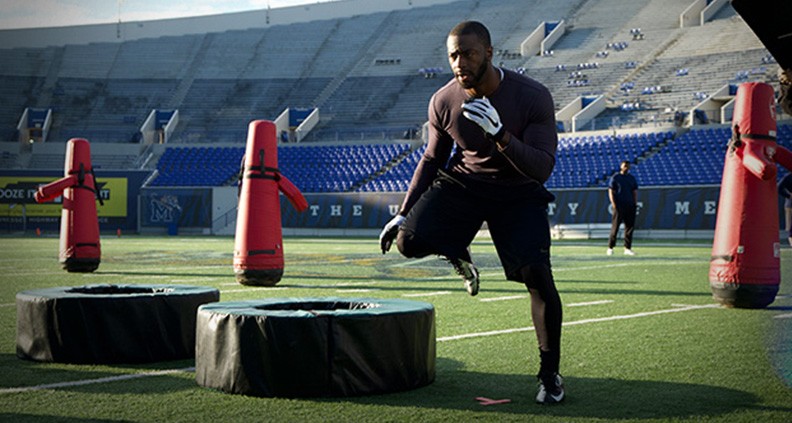 Why We're Excited: Brian Banks is an all-American already committed to USC when he's falsely accused of rape during his junior year of high school. Despite maintaining his innocence, he's railroaded through the system and sentenced to a decade of prison, parole and registering as a sex offender. Driven by the same thoughtfulness and focus that propelled him as an athlete, Banks continues to fight to clear his name, ultimately partnering with the California Innocent Project. Veteran director Tom Shadyac deftly handles the dramatic beats of a true story, amassing deserved sympathy for Banks while raising worthy questions about the criminal justice system. Aldis Hodge shines in his portrayal of Brian Banks, a man acutely aware of the unfairness surrounding him but resolutely focused on justice over vengeance. (Drea Clark)
FALSE CONFESSIONS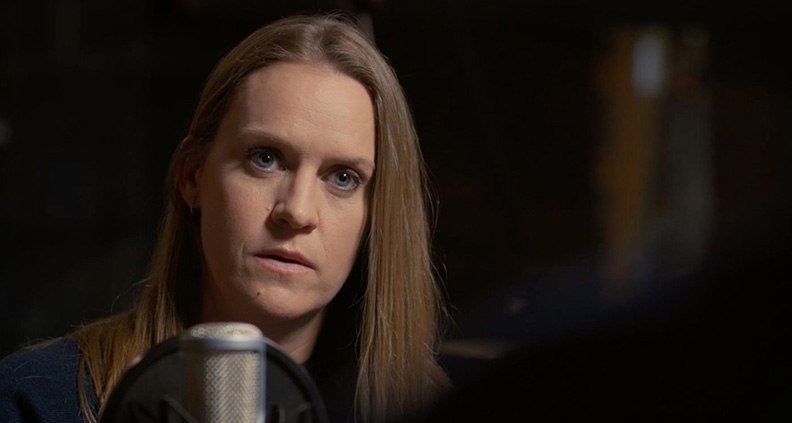 Why We're Excited: Families and lives torn apart. Jobs and money lost. Mental and emotional abuse. The damage wrought by the growing number of wrongful imprisonment cases can never be undone. Because of this, defense attorney Jane Fisher-Byrialsen fights for the rights of victims in four cases where manipulative and exploitive police interrogation tactics have had catastrophic effects on the lives of the accused. Can Fisher-Byrialsen's efforts help combat the very system she must work within? A legal thriller from start to finish, False Confessions shines a critical light on the dirty tactics that defy reason and betray our nation's moral compass and path to real justice. The deception and trickery make us tired, weary and skeptical: is the police force here to serve and protect, or to exploit and imprison? (Shaheen Sayani)
SAINT JUDY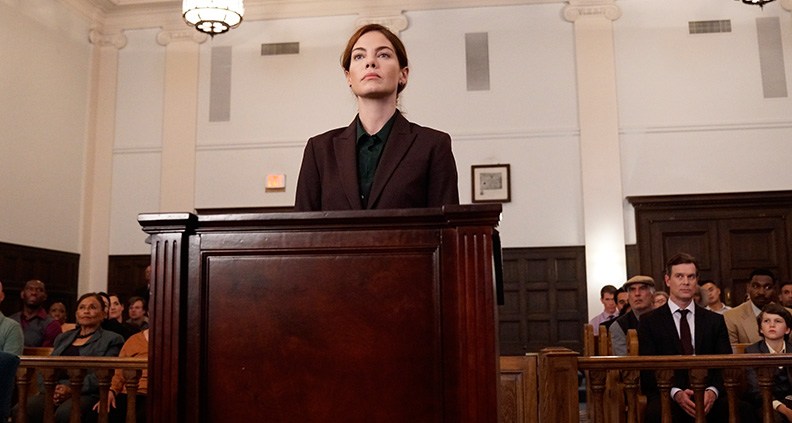 Why We're Excited: In a landmark case—her first—Judy Wood represents Asefa Ashwari, an Afghan woman who fled her home country after being persecuted by the Taliban for opening a school for girls. While juggling her life as a single mother and struggling against her own demons, Judy fights tenacious battles both in and out of court alongside Asefa, weathering together devastating series of losses and setbacks. Michelle Monaghan shines as Judy, a woman whose passion and intelligence influenced every part of her life, from being a mother, to being a neighbor, to being a citizen. (Drea Clark) 
SAME GOD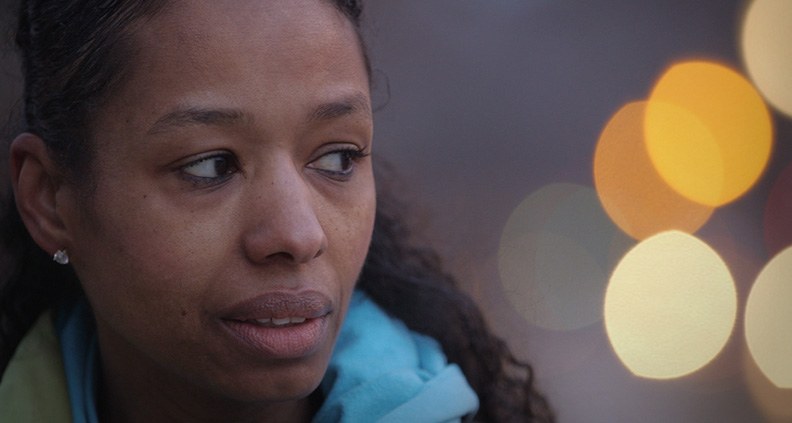 Why We're Excited: In December 2015, the political rhetoric against Muslims escalated. Dr. Larycia Hawkins—a political science professor at Wheaton College—wanted to show support for Muslim women. She posted a photo of herself in a hijab on Facebook. "I stand in human solidarity with my Muslim neighbor," she wrote. "We worship the Same God." Her post set off a national firestorm. Within days, Wheaton's Provost suspended Dr. Hawkins, eventually moving to terminate her tenure. Were the school's actions meant to protect its Christian theological purity? Or was it racism and Islamophobia? A rift formed as students, professors and alumni around the world took sides, but it didn't stop the school from forcing Dr. Hawkins out in a confidential agreement—one that took everyone by surprise. (Shaheen Sayani) 
THE SILENCE OF OTHERS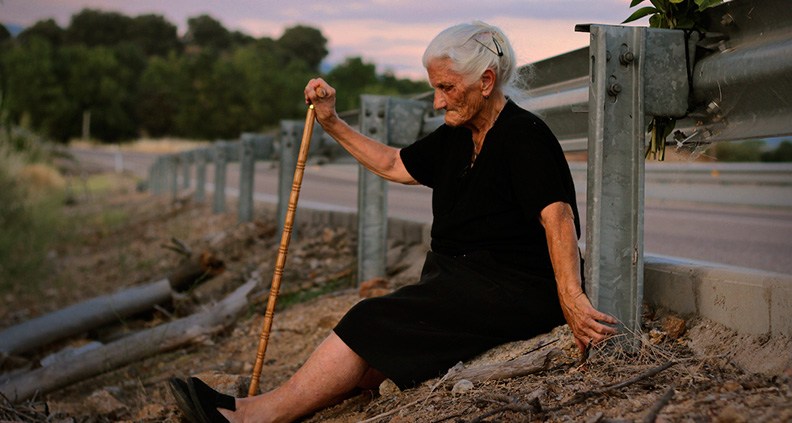 Why We're Excited: Spain has been free from the dictatorship of General Francisco Franco for over 40 years. But the specter of his brutal legacy lives on. Rising to preeminence in the late 1930s and supported by soon-to-be Axis powers Germany and Italy, Franco turned Spain into a one-party fascist state, silencing all who opposed him by any means necessary. Executive produced by Pedro Almodóvar and directed by Almudena Carracedo and Robert Behar, The Silence of Others brings the unforgettable stories of victims and survivors of the Franco regime to light; Spanish citizens stand up for those forgotten, seeking and striving for answers, justice—or simply the chance to finally say goodbye to a long lost loved one. (Cooper Hopkins)
Individual tickets to screenings and events are now available to both Film Independent Members as well as the general public. Festival Passes are currently on sale as well—see all of our different pass options below: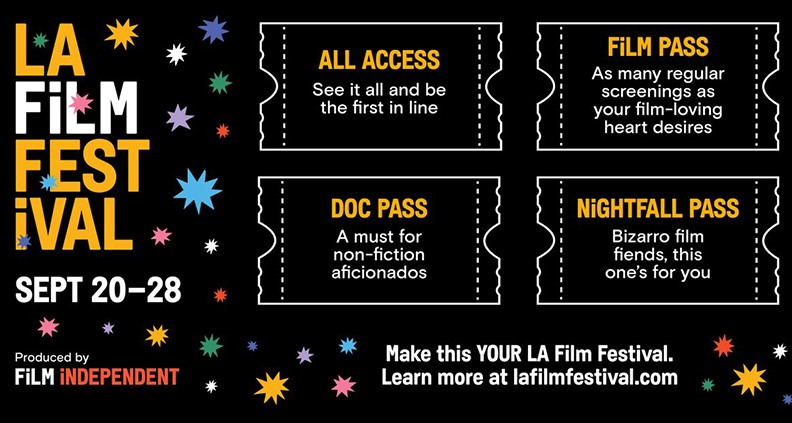 The 2018 LA Film Festival takes place September 20-28. Venues include the ArcLight Cinemas in Culver City, Hollywood and Santa Monica, as well as the new Loyola Marymount Playa Vista campus, the Wallis Annenberg Center for the Performing Arts and the Writers Guild Theater in Los Angeles.
Visit tickets.lafilmfestival.com and be sure to follow the 2018 LA Film Festival on Twitter, Facebook, Instagram and YouTube. Visit our official Festival Store by clicking here.
Presenting Media Sponsor is Los Angeles Times. Official Host Venue is ArcLight Cinemas. Platinum Sponsors are American Airlines, EFILM | Deluxe, HBO and TikTok. The University Sponsor is Loyola Marymount University School of Film and Television. Official Screening Partner is Wallis Annenberg Center for the Performing Arts. Festival Supporters are Directors Guild of America, eTech Rentals, Kona Productions, TREETI and Visit Seattle. Festival Affiliates are 21st Century Fox Global Inclusion, ATK Audiotek, Konsonant Music, SAGindie and Writers Guild of America West. Additional support provided by National Endowment for the Arts. Stella Artois is the Official Beer. IMDbPro is the Official Industry Resource. CITI is the Official Credit Card. The LINE, NoMad Los Angeles and Freehand LA are the Official Hotel Partner. Essentia Water is the Official Water. Hillersden Estate Wines is the Official Wine. Getty Images is the Official Photographer.
(Header: Saint Judy)