Don't-Miss Indies: What to Watch in May
Despite erratic nationwide weather pattern (make up your mind, The Sky!), May Day 2023 has nevertheless brought with it a palpable sense of Spring reverie and renewal—not least of all in movie theaters and on streaming platforms. The freshly-launched Writers Strike (necessary and overdue) will no doubt result in some crinkling of the garden hose of fresh content, but that's for future content consumers to worry about. In the meantime, enjoy this month's Don't-Miss Indies!
A SMALL LIGHT
When You Can Watch: Now
Where You Can Watch: Disney+, Hulu, NatGeo, ABC
Creators: Joan Rater, Tony Phelan
Cast: Bel Powley, Liev Schreiber, Joe Cole, Amira Casar, Billie Boullet, Ashley Brooke
Why We're Excited: Shot in Prague and Amsterdam in the summer of 2022, this eight-part National Geographic limited series brings us the true story that transpired during the Nazi occupation of both nations in WWII. Austrian-born Dutch woman Miep Gies (Film Independent Spirit Award nominee for Diary of a Teenage Girl, Powley) works for Otto Frank (Robert Altman Award winner for Spotlight, Schreiber) at a spice company. When the Nazis comes for his family, Otto asks for her help to hide his family, including wife Edith (Casar) and teenage daughters Margot (Brooke) and Anne (Boullet). For the next two years, Miep and husband Jan (Cole) hide the Franks before they are discovered by the Nazi police. Miep's heroic efforts helped save many of the Franks' possessions, including Anne's diary, which has since been published in over 70 languages.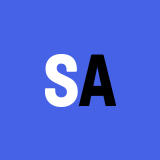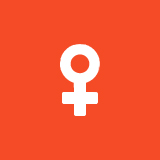 POLITE SOCIETY
When You Can Watch: Now
Where You Can Watch: Theaters (Limited)
Director: Niza Manzoor
Cast: Priya Kansara, Ritu Arya, Renu Brindle, Akshay Khanna
Why We're Excited: A 2022 Spirit Award nominee for Best New Scripted Series for We Are Lady Parts, British TV director Manzoor now brings us Polite Society, her feature debut—a funny, action-packed film replete with killer fight sequences, badass martial arts and the requisite dazzling dance choreography in any Bollywood-styled film. Aspiring to become a stuntwoman, British-Pakistani teenager Ria Khan (Kansara) and her older sister Lena (Arya) create amateur films about martial arts training. She is devastated when Lena drops out of art school and agrees to an arranged marriage to successful geneticist, Salim (Khanna). When she finds out about Salim's dark past, there is nothing she will not do to protect her sister, including burying her warning in a song and dance sequence that she performs at the wedding. Part of the Film Independent Presents series, the film was treated with an in-person theatrical screening on April 27. Check back on YouTube for the post-screening Q&A with Manzoor and Kansara.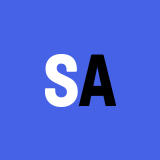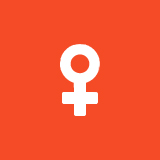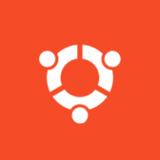 WHAT'S LOVE GOT TO DO WITH IT?
When You Can Watch: May 5
Where You Can Watch: Theaters (Limited)
Director: Shekhar Kapur
Cast: Lily James, Shazad Latif, Shabana Azmi, Emma Thompson, Oliver Chris
Why We're Excited: Set in London and Lahore, Indian director Kapur's (Elizabeth, Elizabeth: The Golden Age) cross-cultural romantic comedy follows lifelong best friends and next-door neighbors, documentary filmmaker Zoe (James) and doctor Kazim (Latif). When he reveals that he will go ahead with the arranged marriage that his Pakistani immigrant parents have settled for him, Zoe is convinced that her bestie has made the biggest mistake of his life. To prove her point, she follows along with his family to Lahore to document the wedding in her latest documentary project, entitled Love Contractually. Delving deeper into the British-Pakistani diaspora, the film is a feature debut for screenwriter Jemima Khan, who was previously married to Pakistan's former Prime Minister, Imran Khan.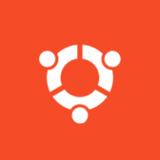 STILL: A MICHAEL J. FOX MOVIE
When You Can Watch: May 12
Where You Can Watch: Apple TV+
Director: Davis Guggenheim
Why We're Excited: A blend of archival and scripted material, Canadian actor Michael J. Fox—best known for his roles in 1980s classics like Family Ties and the Back to the Future trilogy and more recently in TV series The Good Wife—recounts his storied life through the past four decades. Oscar-winning director David Guggenheim (An Inconvenience Truth, Boys State) digs into Fox's world in the actor's own words, including a shocking diagnosis of Parkinson's disease at just 29-years-old. Screening earlier this year at Sundance and SXSW, the documentary includes iconic moments from the actor's cinematic C.V. to construct an intimate and honest portrait into the actor's life.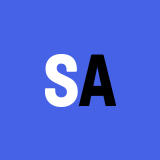 HYPNOTIC
When You Can Watch: May 12
Where You Can Watch: Theaters
Director: Robert Rodriguez
Cast: Ben Affleck, Alice Braga, JD Prado
Why We're Excited: A Spirit Award Best First Feature winner for his iconic feature debut El Mariachi in 1994, writer-director Robert Rodriguez (Spy Kids film series, Once Upon a Time in Mexico) has taken 20 years to bring one of his favorite stories to the big screen. In Daniel Rourke, Affleck (Argo, Gone Girl, Justice League films) plays a hardened detective still reeling from the recent loss of his young daughter. While investigating a string of high-profile heists, he unwittingly comes across the mastermind who may be connected with the disappearance, revealing the work of apparent psychics who may have real powers to alter the reality that we believe. Shot in under two months in Austin, the film recently screened at SXSW.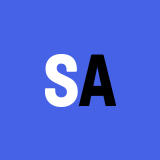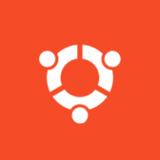 IT AIN'T OVER
When You Can Watch: May 12
Where You Can Watch: Theaters (NY & LA only), Film Independent Presents
Director: Sean Mullin
Why We're Excited: Premiering at last year's Tribeca Film Festival in the Spotlight Documentary section, Sean Mullin's latest takes a deep dive into one of the all-time superstars of baseball: Lawrence Peter "Yogi" Berra, famed catcher (who also later became a manager for the Yankees and the Mets), WWII veteran, husband, father and frequent dispenser of desultory dugout wisdom. Told from the POV of his granddaughter Lindsay Berra and his sons, the film combs through interviews with former teammates, sports commentators and celebrity admirers. Film Independent Members and the public alike are treated to a theatrical screening tomorrow, Wednesday, May 3, as part of the Film Independent Presents series.

MONICA
When You Can Watch: May 12
Where You Can Watch: Theaters (Limited), Apple TV+
Directors: Andrea Pallaoro
Cast: Trace Lysette, Patricia Clarkson, Emily Browning, Adriana Barraza
Why We're Excited: More than a decade after leaving home, Midwestern transwoman Monica (Lysette, from TV series Quantum Leap and Transparent) returns to take care of her dying mother Eugenia (two-time Spirit Awards nominee, Clarkson). The twist here is that years after being rejected by her proud and elegant mother, Monica returns to the Ohio family home under the guise of a hospice nurse, hiding her true identity from the imperious parent who once cruelly rejected her. In his third feature, Italian-born writer-director Pallaoro (Hannah, Medeas) explores the painful path to healing and forgiveness in this mother-daughter redemption drama. Recently screened at Film Independent Presents, don't forget to check back on YouTube for the post-screening Q&A with Pallaoro, Lysettle, and Clarkson, moderated by Daniel Cardone. The producing team includes Film Independent Members Eleonora Granata-Jenkinson (producer), Gina Resnick (producer) and Christina Sibu (executive producer).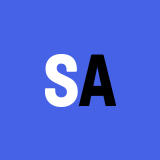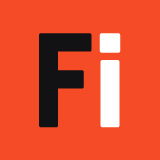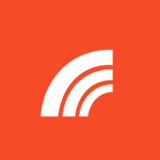 MASTER GARDENER
When You Can Watch: May 19
Where You Can Watch: Theaters (Limited)
Director: Paul Schrader
Cast: Joel Edgerton, Sigourney Weaver, Quintessa Swindell, Esai Morales
Why We're Excited: A seven-time Spirit Awards nominee (!), writer-director Paul Schrader's (American Gigolo, Raging Bull, First Reformed) latest feature follows horticulturist Narvel Roth (Edgerton). A man with a shady past, he works for wealthy heiress, Norma Haverhill (Weaver), managing her Gracewood Gardens estate—which also houses a curious Third Reich collection from her father. Seemingly trying to atone for his past sins by meticulously tending to a little patch of land, more of Narvel's history seeps out when Norma forces him to take on her niece, Maya (Swindell), as an apprentice.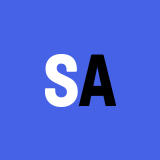 AMERICAN BORN CHINESE
When You Can Watch: May 24
Where You Can Watch: Disney+
Director: Lucy Liu, Destin Daniel Cretton
Cast: Ben Wang, Michelle Yeoh, Stephanie Hsu, Ke Huy Quan, James Hong
Why We're Excited: Fans of Everything Everywhere All At Once will be thrilled to see four of the main cast return in this upcoming series from Disney Plus. For those of you keeping track, three of them also won acting trophies in this year's Spirit Awards ceremony: Yeoh, Quan, and Hsu. Going through the typical torment of life as a teenager in America, Jin Wang (Ben Wang) has the added adventure of being embroiled in a battle with Chinese mythological gods in this action-comedy series. Directed by Liu (CBS' long-running series Elementary, Charlie's Angels) and Cretton (Shang-Chi and the Legend of the Ten Rings), the project is an adaptation of Gene Luen Yang's 2006 graphic novel by the same name. One of the executive producers is Film Independent Member Asher Goldstein.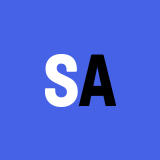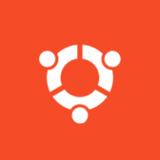 *PROGRAMMER'S PICK* YOU HURT MY FEELINGS
When You Can Watch: May 26
Where You Can Watch: Theaters
Director: Nicole Holofcener
Cast: Julia Louis-Dreyfus, Tobias Menzies, Michaela Watkins, Arian Moayed
Why We're Excited: From Jenn Wilson, Film Independent Senior Programmer: "Seven-time Spirit Awards nominee and two-time winner Nicole Holofcener hits another home-run with her most recent film, You Hurt My Feelings, an exploration of honesty and all its hilarious and poignant pitfalls.  At the center are Beth (Julia Louis-Dreyfus), a novelist, and her psychiatrist husband Don (Tobias Menzies). When Don and his friend Mark (Arian Moayed) decide to go shopping for socks, Beth sneaks up behind them to surprise them, only to unexpectedly overhear her husband's unfavorable opinion of her new novel. Shaken, Beth's new knowledge sends her reeling and stumbling through difficult moments in all her relationships. Beth and Don are a couple in a strong and loving relationship, but his opinion of her work has her questioning if he has ever been honest with her from the start. As always, Holofcener's writing is profoundly on the mark, and the ensemble of actors she has chosen (Michaela Watkins, Jeannie Berlin, Owen Teague) delivers in spades. Not-to-be-missed are real-life couple Amber Tamblyn and David Cross, who star as one of Don's deranged therapy couple clients."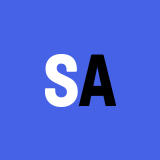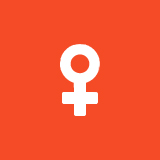 KEY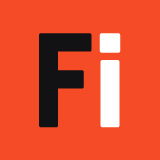 Film Independent Fellow or Member

Film Independent Presents Screening, Q&A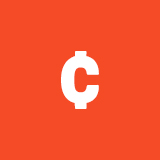 Microbudget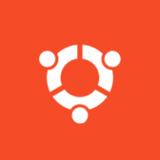 Filmmaker or Lead Characters of Color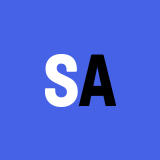 Film Independent Spirit Award Winner or Nominee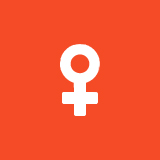 Female Filmmaker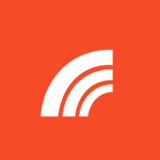 LGBT Filmmaker or Lead LGBT Characters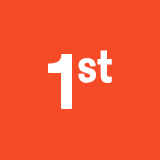 First-time Filmmaker
(Header: Monica)