Festival Visions: Bentonville Brings New Perspectives to Northwest Arkansas
Located betwixt Oklahoma's Cherokee Nation and kitsch Missouri family fun destination Branson, Northwest Arkansas's Bentonville is one of the great cultural destinations of the SEC region. In addition to its thriving theaters, museums and local artist community, the city has announced itself as a burgeoning cinema hub, thanks to the emergence of the Bentonville Film Festival.
Founded in 2015 by activist and Oscar winner Geena Davis, in partnership with producer and businessman Trevor Drinkwater, the annual June festival is the centerpiece event for the year-round BFFoundation, providing a safe space and exhibition venue for emerging creators and visual storytellers hailing from underrepresented backgrounds—sounds familiar!
But don't worry, we're not being paid off by Big Arkanite to say nice things. Next week, Film Independent kicks off Festival Visions, a Film Independent Presents summer spotlight series featuring—online and for free—some of the best indie films programmed in the past year at our favorite regional film festivals.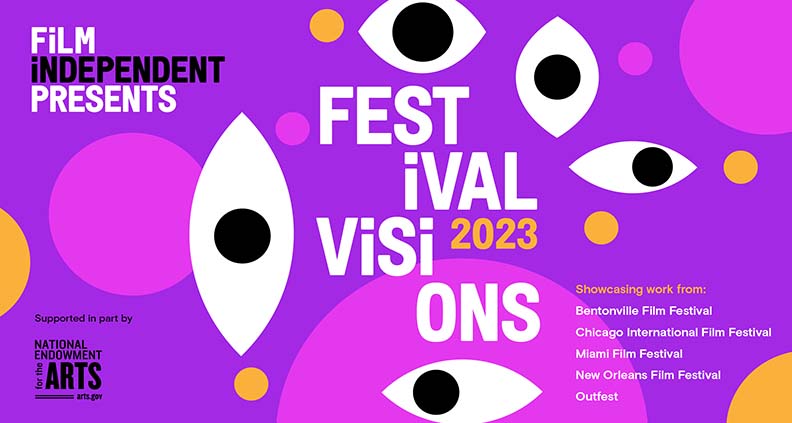 First up: recent Bentonville Film Festival (BFF) hits Seasick and Liquor Store Dreams. Both films are available to watch (again: for free!) in Film Independent's virtual screening room next week, May 23-24. Visit our events page for more details and to register.
To learn a little bit more about the festival and said vision(s), we sat down with the great Drea Clark – producer, podcaster and BFF programmer (not to mention Film Independent Spirit Awards aide-de-camp). Here's the conversation:

BENTONVILLE FILM FESTIVAL
Where is Bentonville, exactly? What's the local arts scene like there?
Clark: Bentonville is located in Northwest Arkansas, and prides itself on a small-town atmosphere where modern progress meets rich history, where the arts meet innovation, and where companies meet communities. The city hosts a burgeoning independent film community alongside dedicated arts patrons who support BFFoundation's year-round programming. In addition to the film festival, Bentonville is home to the world-renowned Crystal Bridges Museum as well as contemporary art museum and performance venue The Momentary, making it a regional hub for arts and culture.
Does the festival have a specific focus or specialty? If so, why do you feel this perspective is important to showcase?
Clark: BFFoundation is a nonprofit organization focused on promoting underrepresented voices of diverse storytellers. We champion female, nonbinary, LGBTQIA+, BIPOC, API and persons with disabilities' voices in entertainment and media. In addition to our film programming, we prioritize featuring panels that challenge industry norms, and conversations that emphasize independent artists in the art of film, storytelling and technology; and curated studio spotlight films with celebrity conversations. The foundation believes that by taking real action with content creators, talent, influencers, advertisers and content distributors. We can accurately reflect the gender balance and diversity of our country. Our goal is to create a seismic change in how media inspires young minds to do great things.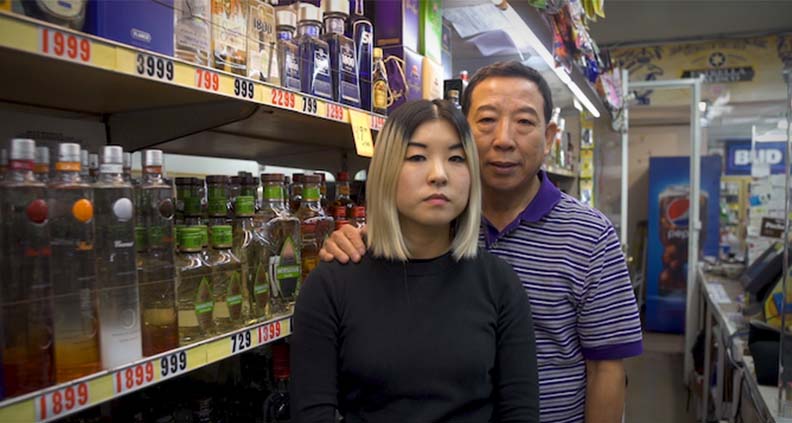 Tell me about your programming philosophy. Are there any films you're particularly proud to have showcased?
Clark: We seek to champion historically marginalized voices in our programming, bringing great viewing experiences and new perspectives to our local and virtual audiences. Some standout films from our previous festivals include narratives like Isabel Sandoval's Lingua Franca, Roshan Sethi's 7 Days, Morissa Maltz's The Unknown Country and documentaries including David Siev's Bad Axe, Maisie Crow's At the Ready and Cheryl Horner & Eddie Axley's Parkland Rising.
What has been your favorite Bentonville Film Festival memory?
Clark: One of my favorite and most meaningful BFF moments came during the 2019 festival, when I met a group of queer attendees who had bought passes and were viewing films back-to-back each day. I've encountered that kind of concentrated viewing at larger festivals, but in speaking to them it became clear that it wasn't just the films they were excited about, but that the festival itself represented a safe space. In this area there are a lot of political and cultural factors working to repress the exact kind of voices our programming hopes to uplift, and seeing in real time what a difference it can make to a community to see themselves on screen, to feel celebrated instead of targeted, hit me hard. Plus that group had better questions during the Q&As than any other audience I've seen!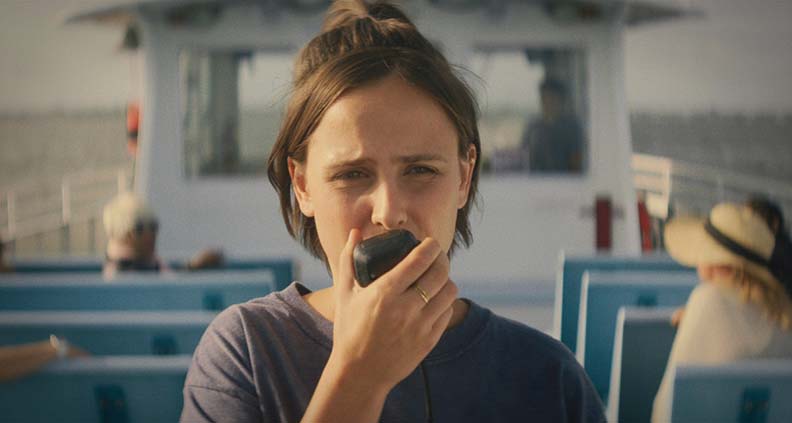 What's your advice to filmmakers for making the most of their Bentonville experience?
Clark: This is true for any festival, but make as many connections as you can! The other filmmakers you'll encounter during your festival run can be invaluable future supporters, collaborators and friends. Likewise, remember that film festivals are often the primary theatrical experience your film will get, so make the most of it. Have a mailing list that people can sign up for or a Twitter or Facebook page that you direct audiences to follow. Promise you won't bombard them with info! But it can make a big difference when you finally get to a release stage and you have little pockets of people all over the country who already enjoyed your film and are down to help you spread the word.
What's the attendee experience like at Bentonville?
Clark: Bentonville truly goes all out to make the festival feel like a special event for the entire town, and because the city is also the hub of several large companies who back the festival, there's a great show of support for filmmakers and attendees. It's a truly beautiful and friendly town, where people love the arts but not everyone creates them, so there's a welcome novelty of having filmmakers in person. The venues are topnotch, the food is incredible and the excitement is genuine. It is a point of pride that so many filmmakers have told me it's one of the best festivals they visited!

You'll be able to watch both Bentonville films, Seasick and Liquor Store Dreams, regardless of which one you register for – so take your pick, RSVP and enjoy! Learn more about the Bentonville Film Festival—including how to submit your film—here.
Film Independent promotes unique, independent voices by helping filmmakers create and advance new work. You can become a Member of Film Independent today, or support us with a donation.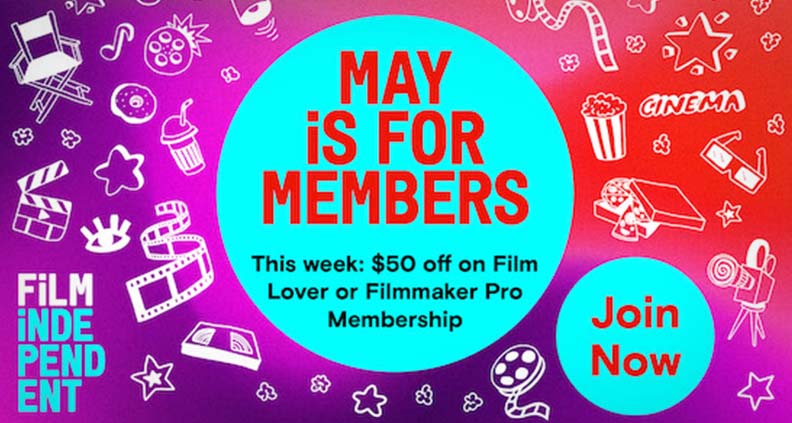 Keep up with Film Independent…