Festival Visions: Pride, Perspectives and Partying at Outfest
For four decades, Los Angeles has been home to Outfest, by any standard the premier LGBTQIA+ film festival in the US. And though June technically ends this week, Outfest's July 13-23, 2023 festival dates provide a sort of cinema-shaped pot of gold at the end of Pride Month's long rainbow–featuring a well-curated selection of queer cinema from new, emerging and established artists with a variety of viewpoints and experiences.
Last week, Film Independent's Festival Visions series—our ongoing spotlight of the best programming picks from regional and specialty festivals nationwide—continued, with an online showing of the doc Finding Her Beat, directed by Dawn Mikkelson and Keri Pickett, about the emerging female presence in the historically male-dominated world of Asian drumming.
Visit our events page for more details and to register for more upcoming Festival Visions screenings—which are always online and for free—and check out our Q&A with the Finding Her Beat filmmakers on our YouTube page.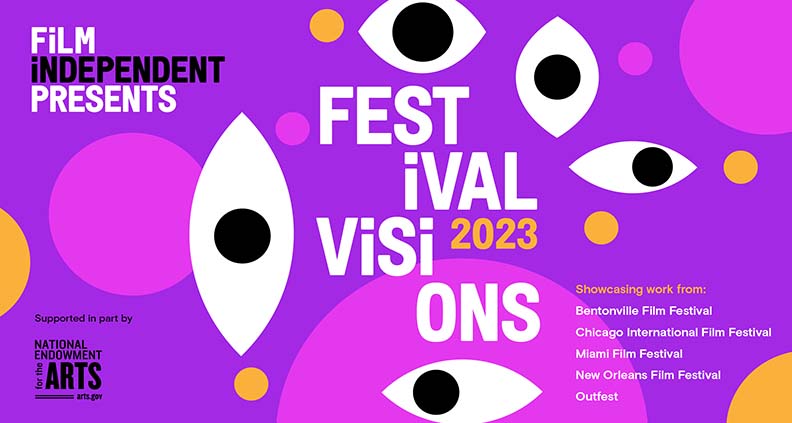 To learn a little bit more about Outfest and its, well, vision, we spoke to Outfest Director of Programming Mike Dougherty. Outfest 2023 happens next month in LA, July 13-23.
OUTFEST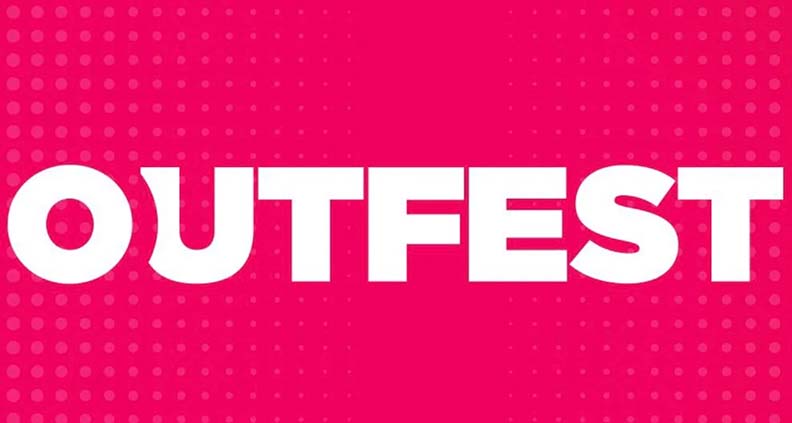 To start, tell us where Outfest is located and what surrounding community is like.
Dougherty: Outfest takes place in several venues across Los Angeles. Obviously, Los Angeles has a very film-centric cultural footprint. There are so many theaters and organizations that put on specialty programming, like American Cinematheque, The New Beverly, Vidiots, Brain Dead Studios and many more spanning all taste levels. There's always so much going on across the city around food, music, comedy and nightlife that it can be hard to stand out as a must-see event. It's not unusual for film events here to welcome filmmakers and cast-members in person, or to eventize a screening with a performance element. So you really have to work to make your event feel one-of-a-kind.
When was Outfest founded?
Dougherty: Outfest began in 1982, started by graduate students at UCLA including Larry Horne, Claire Aguilar, Chris Berry, Don Diers, Geoff Stier and John Ramirez. It had its origins as a weekend of screenings and lectures on campus and then moved into Los Angeles proper as a full-fledged film festival the following year. We've long been the most recognized LGBTQIA+ film festival in the country. Most major film festivals play a handful of queer and trans-focused films as a nod to the diversity of their lineup, but that doesn't give you a sense of the scope of all the beautiful diversity within the LGBTQIA+ community itself.
Tell me a little bit more about that diversity.
Dougherty: Every queer film does not appeal to every queer person, so festivals like ours are crucial to show what an amazing variety of stories are out there that don't get platformed anywhere else. We also recognize that, sadly, it's a fact that there are always those attempting to strip our community of its voices, its representation, its rights. Proudly showing all of these stories in a safe and welcoming environment is a loud and clear rebuke to [those people].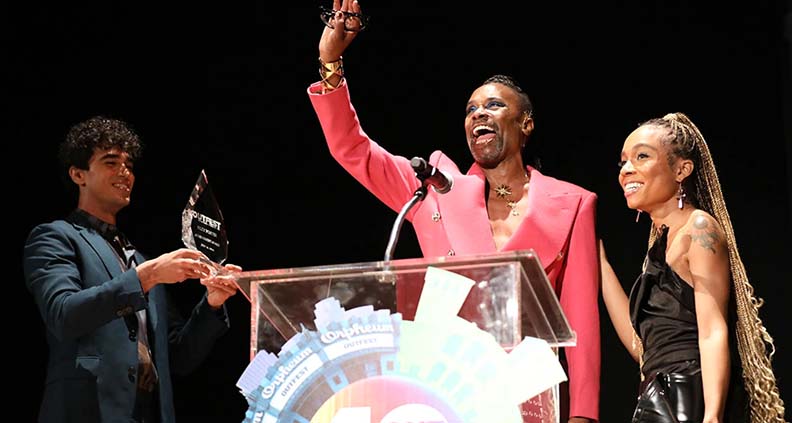 What is your programming philosophy? What are some films you're especially proud to have showcased
Dougherty: I believe Outfest should be as much about discovery and amplifying the work of emerging artists as we are about highlighting some of the most visible queer films of the year. Audiences will always want films with recognizable names or the stamp of approval from other major festivals. But it can be even more exciting to connect them with artists and work they're unfamiliar with, but find themselves loving. Since Outfest is positioned in the center of the film industry, it's important for us to help connect artists just starting out with the people and resources that can further their career. Our lineup of artists and films should always reflect the diversity of our community and share a multiplicity of perspectives with our audience. I also believe that different audiences want different things. Some might like films with broader appeal. Some might want more challenging, esoteric work. Some might want a little of both. All of those people should have multiple options at our festival.
In your personal opinion, what's been your favorite film festival memory? It could be at Outfest or anywhere else.
Dougherty: Oh gosh, so many. My first year as an Associate Programmer at AFI Fest, I arrived early to the filmmaker welcome dinner and the first person to sit down next to me was Agnes Varda! I still remember her telling me, "I just saw The Last Emperor in 3-D. I am not convinced."
What is your advice for filmmakers to make the most of their Outfest experience?
Dougherty: Meet each other. See each other's work. Talk to each other. See how you might collaborate. My favorite stories out of Outfest and other festivals I've worked at are how new films get born from connections made during the festivals. You never know when a connection might pay off, so keep yourself open to meeting new people and take every opportunity to go to a networking event.
Tell us about the Outfest attendee experience.
Dougherty: Like many festivals in Los Angeles, we try to centralize our programs so people can experience multiple films or events in one day and form a community throughout the festival dates. We're traditionally headquartered at the DGA Theater, which has its fantastic Atrium space and outdoor patio. Those areas make for great socializing space before or between events. There's usually free drinks available, we try to create as much of a party atmosphere as possible wherever possible. You not only get to see great films, but we incorporate live performances–especially at our Alchemy Party which Big Freedia headlined last year. We always open up our Q&As to audience questions so you feel more connected to the experience. We strive for a welcoming, inclusive environment where our community and its allies can feel safe to celebrate.
Film Independent promotes unique independent voices, providing a wide variety of resources to help filmmakers create and advance new work. Learn more online and become a Member of Film Independent today.
Keep up with Film Independent…