Film Independent Presents… Film Favorites from Hollywood Studio Club Alums
Along with our virtual screening room, Film Independent Presents continues to recommend great stuff to watch, with regular streaming video playlists curated by Film Independent Senior Programmer Jenn Wilson.
***
This week's Playlist is inspired by a hobby of mine: reading about film history and then driving around to see if the actual places where things happened still exist. Surprisingly, a lot of old silent film studios, houses, buildings, film locations, etc. do still physically exist here in Los Angeles. One such place is the Hollywood Studio Club (1916-1975), a chaperoned dormitory for young women aspiring to work in the film business.
The club was first located in an old house on 6129 Carlos Avenue, but after the highly publicized and extremely damaging star scandals of the early 1920s (the Fatty Arbuckle rape trials, the murder of William Desmond Taylor, etc.) Hollywood censorship czar Will Hays had the idea to try to drum up some good publicity for Hollywood by building a brand new Hollywood Studio Club in 1926, designed by famed architect Julia Morgan (who also designed the Hearst Castle.) The purpose was not only to genuinely house aspiring women actors and filmmakers in need, but to show just how extremely "wholesome" the atmosphere was—the idea being if Hollywood could be seen as cleaned up and virtuous, it would be safe for audiences to watch the movies it produced!
If you'd like to visit the Studio Club building, it's still located at 1215 Lodi Place in Hollywood. And so, here's a list of movies featuring a few of the club's founders, volunteers and residents: Mary Pickford, Marilyn Monroe, Barbara Eden, Sharon Tate, Kim Novak, Donna Reed and Rita Moreno.
MARY PICKFORD (1892-1979)

It's not really the fact that Mary Pickford was (arguably) the world's first movie star or that she was—for a time—the most famous person in the world that's important. What's important is that the Canadian-born actor/producer is perhaps the best model for what one should do with their fame and fortune once it's been achieved. While many Silent stars weren't able to parlay their insanely brief stardom into long-term success, Pickford was not only one of the few women to ever run a studio (Pickford-Fairbanks Studios and United Artists), she's also one of the 36 founding members of the Academy of Motion Picture Arts and Sciences. Just three years into her film acting career, which began in 1909 at the Biograph Company, she began producing her own films. Luckily, Amazon Prime has a pretty good selection of Pickford films to stream, including Secrets, 1776 -Or the Hessian Renegades, The Taming of the Shrew, Little Annie Rooney, Pollyanna, Stella Maris, Sparrows, The Love Light and M'Liss.
MARILYN MONROE (1926-1962)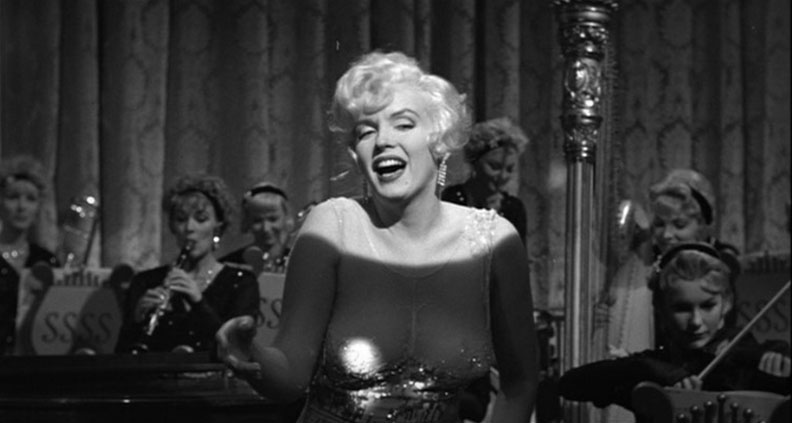 A resident of the Studio Club from 1948-1949, Marilyn Monroe claimed that it was actually to pay her $50 rent at the club that she posed for the infamous nude photos that would wind up on the cover of the very first issue of Playboy in 1953 (said Monroe: "The only thing I had on was the radio!"). True or not, some online research reveals that no subscription streaming sites are carrying any Monroe movies for free these days, but all her movies are available to rent. I suggest my personal favorite Marilyn Monroe vehicle, Some Like It Hot (though you can't go wrong with Gentlemen Prefer Blondes.)
BARBARA EDEN (BORN 1931)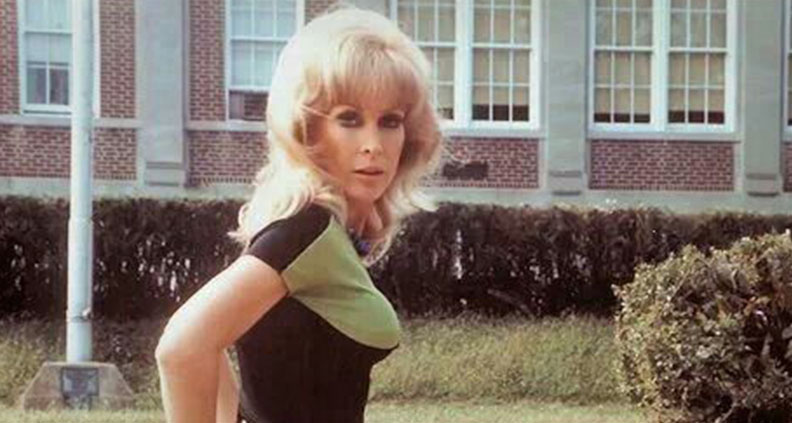 She's most well-known for playing Jeannie on I Dream of Jeannie, but long before The Real Housewives made day-drinking, middle-aged rich single ladies popular again, former Studio Club resident Barbara Eden top-lined two seasons of the underrated NBC sitcom Harper Valley P.T.A. from 1981-1982. The show stars Eden as Stella Johnson, a free-spirited mother trying to get revenge on the local P.T.A. for trying to expel her daughter—all because Stella is judged to be just a little too trashy. The film was based on the 1968 country hit song "Harper Valley P.T.A." written by Tom T. Hall and performed by Jeannie C. Riley, which also inspired a 1978 feature film of the same name directed by Richard Benson, which also starred Eden as Stella.
SHARON TATE (1943-1969)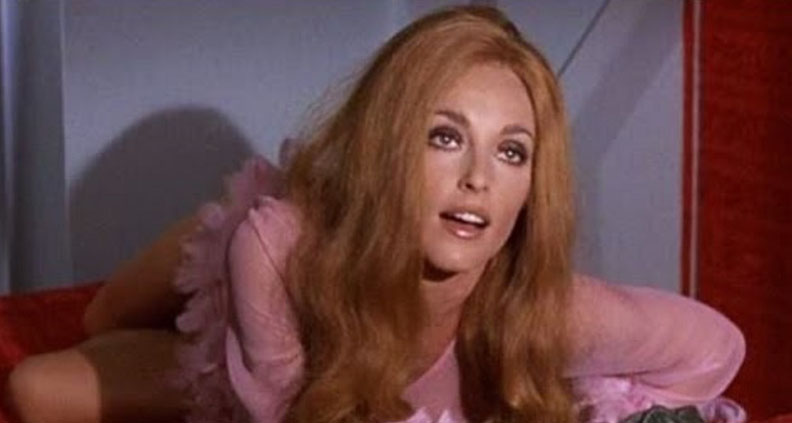 Former HSC resident Sharon Tate was only 26-years-old when she and her unborn child were murdered, along with three other friends, at her house on Cielo Drive in Los Angeles on August 9, 1969 by The Manson Family. Most recently Tate was lovingly portrayed by Margot Robbie, in Quentin Tarantino's Once Upon a Time in Hollywood. In one of the best sequences in the film, Tate goes to a movie theater in Westwood to watch a film she starred in, with Dean Martin, called The Wrecking Crew. For the film, Tate (who portrays an accident-prone spy) was trained by none other than Bruce Lee. She received good reviews for her comedic performance—the fourth and final installment of Martin's fizzy "Matt Helm" espionage series.
KIM NOVAK (BORN 1933)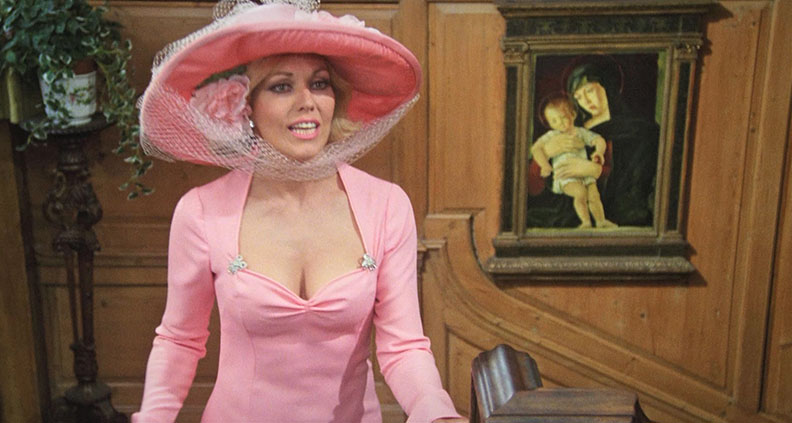 My own favorite Kim Novak performance is from Alfred Hitchcock's Vertigo. But! I had the chance more recently to see her in an Agatha Christie adaptation called The Mirror Crack'd and was absolutely stunned at how hilarious she is in that film. It's made me want to make an effort to back and see other great Novak performances I've missed.
DONNA REED (1921-1986)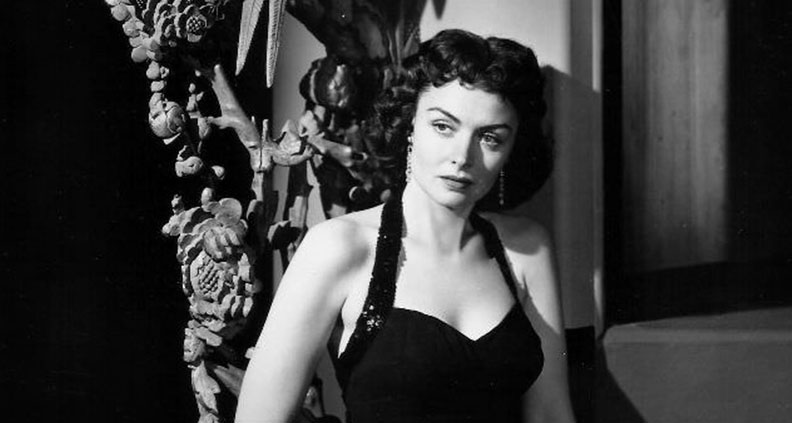 Donna Reed is probably best known as the star of her own very popular The Donna Reed Show for eight seasons on ABC from 1958-1966. But her most well known—and beloved—film roles are Mary Hatch in It's a Wonderful Life and, in the role that won her an Oscar, Alma in From Here to Eternity. Reed also originated the role of Miss Ellie Ewing on the TV show Dallas, but she died after the first season and Barbara Bel Geddes took over the role.
RITA MORENO (BORN 1931)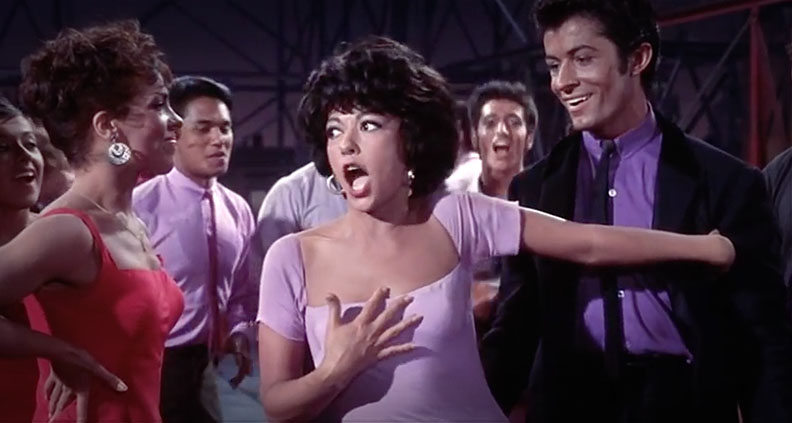 Rita Moreno has spent the last few decades of her career on a number of very popular TV shows, including Jane the Virgin and the One Day At a Time series re-boot. One of the very few people to achieve an EGOT (winning an Emmy, a Grammy, and Oscar, and a Tony) she's probably best known for her Oscar winning portrayal of "Anita" in the classic movie musical West Side Story, which made Moreno the first Latina actor ever to win a Best Supporting Actress Oscar.
Here's where to find this week's recommendations…
Mary Pickford –all available on Amazon Prime
Secrets (1933)
1776, or The Hessian Renegades (1909)
The Taming of the Shrew (1929)
Little Annie Rooney (1925)
Pollyanna (1920)
Stella Maris (1918)
Sparrows (1926)
The Love Light (1921)
M'Liss (1918)
Marilyn Monroe
Some Like It Hot (1959) – available for rent on all major platforms
Barbara Eden
Harper Valley P.T.A. (1978) – YouTube
Sharon Tate
The Wrecking Crew (1968) – available for rent on all major platforms
Kim Novak
Vertigo (1958) – limited time availability on Peacock, and on all other major platforms for rent
The Mirror Crack'd (1980) – Amazon Prime
Donna Reed
It's a Wonderful Life (1946) – Amazon Prime
From Here to Eternity (1953) – Available to rent on all major platforms
Rita Moreno
West Side Story (1961) – Hulu, Netflix, Amazon Prime, Hoopla, The Criterion Channel
Film Independent promotes unique independent voices by helping filmmakers create and advance new work. To become a Member of Film Independent, just click here. To support us with a donation, click here.
More Film Independent…