Fiscal Spotlight: Three Projects About Black Identity and the Arts
Welcome to Fiscal Spotlight, a special monthly round up of projects—at all stages of production—working their way through Film Independent's Fiscal Sponsorship pipeline.
***
Whether performed in public or executed inside studio workshops far away from the public gaze, artistic expression has always been an inseparable component of the human cultural experience. Particularly among marginalized communities, the creation of art—literature, music, dance, painting, poetry, sculpture, you name it—provides a multitude of functions, from the exteriority of protest to deep self-exploration. But regardless of direction, art is regularly used to define, defend and immortalize identities that challenge the status quo.
For this month's Fiscal Spotlight, we're looking at three projects depicting three very different situations of art intersecting with Black life in America—from the uneasy collision of history and high art, to asserting both the literal and figurative expression of one's voice, to music's ability to act as a Proustian gateway back to old lives, loves and relationships.
As always, all of this month's projects are taking advantage of Film Independent's 501(c)3 nonprofit status to obtain institutional grants and tax-deductible donations via Fiscal Sponsorship. Learn more below:
This month's projects are Hangtime, Journey and A Lo-Fi Blues. Keep reading to learn more and see how you can lend your support.
HANGTIME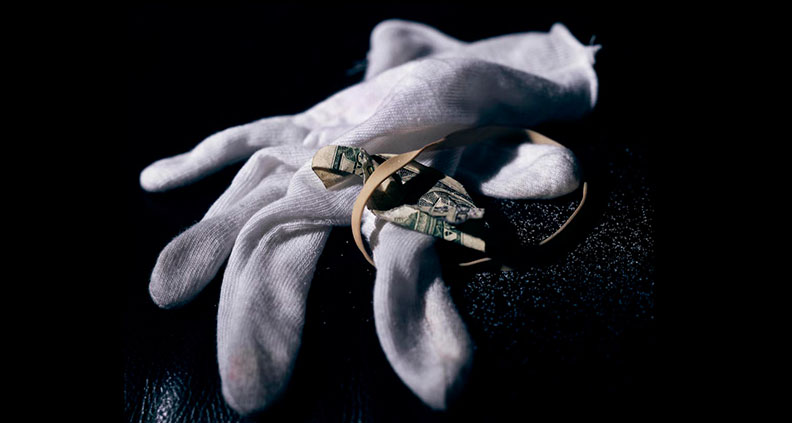 Project type: Narrative Short
Project status: Development
Writer/Director: Chester Vincent Toye
Producers: Anne Alexander, Hank Willis Thomas (executive producer)
About the project: Middle Passage Fine Art Shipping & Logistics founder Arnold and his new hire, Joe, head to Brooklyn to pick up a controversial artwork from artist Fred Rawlings's studio space. Fred's assistant, Jerome, struggles to locate the artwork in Fred's disorganized storage area. After much searching, Jerome finally locates the work and unboxes the sculpture, revealing a diamond-encrusted noose. Shocked by the artwork, Jerome takes several moments to gather himself before resuming the inspection of the piece and preparing it for transport. Arnold and Joe arrive at Fred's studio and pack the boxed artwork into their truck. While Joe is unaware of the contents of the box that he's handling, Arnold notices the label "Hangtime" and shakes his head to himself. With the sculpture safely packed in their truck, Arnold and Joe head to Montclair, New Jersey to deliver the sculpture to its new home: the Smith Estate. Naive and oblivious to the normalized absurdities of the art world, Joe is completely unprepared for the events that unfold during his first day on the job.
Meet the filmmaker: To learn more about Hangtime and how to support the project, click here. Chester Toye is an interdisciplinary artist working in film, performance, photography, video and installation to work through the complexities and incommensurabilities of (in)visibility, race, labor and commodification. He received an MFA in Photography from UCLA and studies improv at Upright Citizens Brigade Los Angeles. He has worked closely with conceptual artist Hank Willis Thomas and experimental filmmaker Stanya Kahn. His path to filmmaking has been far from traditional and he is grateful for the range of experiences, relationships and perspectives that he is able to bring to his films.
JOURNEY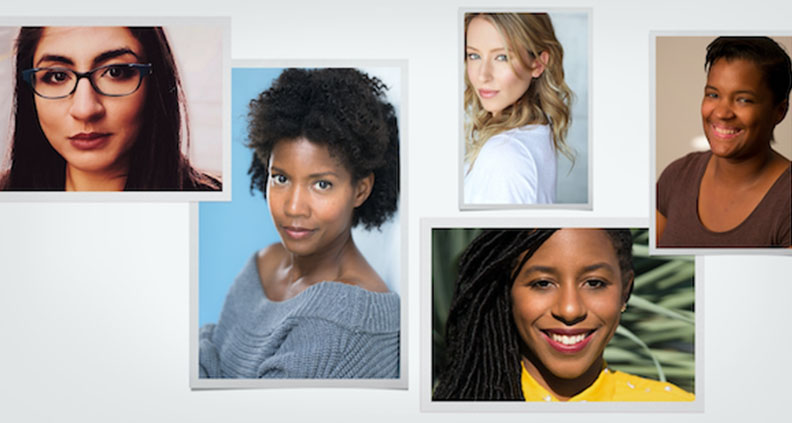 Project type: Narrative Short
Project status: Development
Director: Portlynn Tagavi
Writer/Lead: Erika Hamilton
Producer: Mel Jones
About the project: Maya adjusts the microphone. We aren't sure where she is or what she's about to perform. All we know is she's terribly nervous. What follows is an uncomfortable journey of self-acceptance. From adolescence to adulthood, Maya has wrestled with the often-narrow boundaries of racial identity. She wants to be rooted in but not restricted by her Blackness. But instead of being a liberated fangirl, Maya has allowed herself to be boxed in by the Black gaze. As the first notes reverberate and the pressure begins to mount, will Maya finally stop denying her own authentic voice to fit in.
Meet the filmmaker: To learn more about Journey and how to support the project, click here. Portlynn Tagavi recently received her MFA in Directing at AFI. Before attending AFI she spent three years working professionally as a Story Artist for Fox, Paramount, the Jim Henson Company and DreamWorks. Her short film They Won't Last won a student Emmy and has been recognized by festivals worldwide. Erika Hamilton is an award-winning screenwriter & actress. Ohio-born and Meisner-trained, Erika received her SAG card from being prominently featured in the first generation of iPod ads. Erika has acted for and worked with some of the most renowned directors including Tony Kaye, Martha Coolidge, Mark Romanek, and Anne Fletcher, to name a few.
A LO-FI BLUES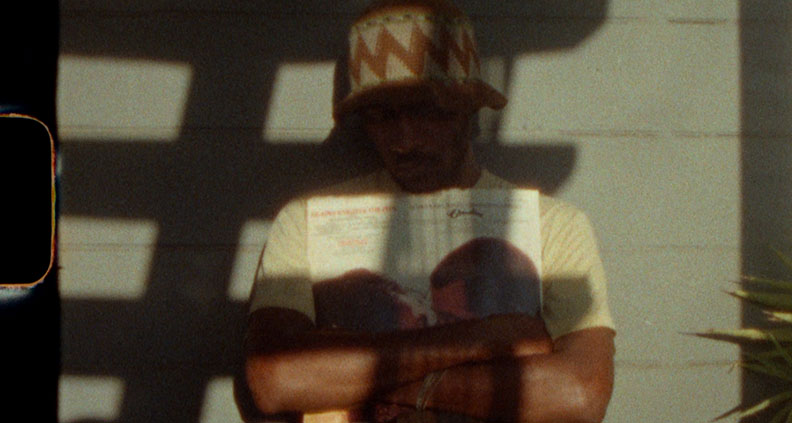 Project type: Narrative Feature
Project status: Development
Director/Screenwriter: Ed Ntiri
Producer: Winnie Wong
About the project: Years after his wife Melody's death, blues musician Leonard Thompson makes a strange discovery—whenever he plays her favorite record, she appears. Once this enchanted record goes missing, Leonard is led on a musical journey through the nuanced world of crate-digging by a hip-hop producer named Red whose gift for sampling may be the key to saving Melody's afterlife.
Meet the filmmaker: To learn more about A Lo-Fi Blues and how to support the project, click here. Ed Ntiri is a writer and photojournalist who has been based in the Bay Area since 2007. His work has been featured in Vice, WaxPoetics, Oakland Museum and the Berkeley Art Museum. In 2017, Ed wrote and directed his first short film, Snow Mountain, which won audience choice awards at the SF Urban and Liberated Lens Film Festivals. His first feature, A Lo-Fi Blues was awarded the SFFILM Rainin Foundation grant for screenwriting in 2019 and development in 2020. He completed a SFFILM House Residency in 2020.
To learn more about Fiscal Sponsorship, including its benefits and eligibility requirements by visiting our website. See which projects are currently being supported via our Sponsored Projects page.
Film Independent Artist Development promotes unique independent voices by helping filmmakers create and advance new work. To support our work with a donation, please click here. Become a Member of Film Independent here.
Keep up with Film Independent…
(Header: Journey)