Fiscal Spotlight: Three Dark Comedies About Identity and Expectation
Welcome to Fiscal Spotlight, a special monthly round up of projects—at all stages of production—working their way through Film Independent's Fiscal Sponsorship pipeline.
***
Effective cinematic storytelling begins and ends with tone. Sitting through a TV show or film with an inconsistent grasp on its narrative can feel a little like making a rapid deep-sea ascent, your unsteady brain struggling to equalize air pressure as is vacillates from fathom to fathom. And no tonality is quite so difficult for filmmakers to nail than the dark comedy—stories of mayhem and occasional trauma rendered with a comic's eye for the incisive and the absurd. Plenty of moviemakers have stumbled mightily trying to pull off this tightrope walk, and even some of the best have rarely attempted it more than once.
In our first Fiscal Spotlight column of 2023, we're taking a look at three narrative shorts attempting to balance moments of darkness (or at least moderately dark, with a side of grievous injury) with humor and a keen eye for what it means for their characters so suddenly be confronted with an impossible situation. In all three shorts, identity and societal and/or familial expectations play a big role in guiding the protagonists' actions.
All three projects are supported by Film Independent's Fiscal Sponsorship program, which enables filmmakers to solicit tax-deductible donations and seek organizational grants in partnership with Film Independent. Here's how:
January's featured projects are Unconditional, Legally Brown and Vanitas. Read on to learn more about each project and how to support.
UNCONDITIONAL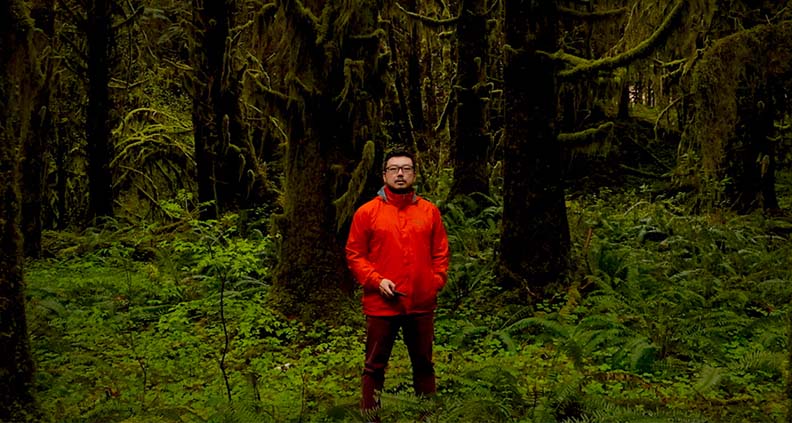 Project type: Narrative Short
Project status: Development
Writer/Director: Zao Wang
Co-Writers: Tom Toro, Carmiel Banasky
Producers: Joyce Liu-Countryman, Louise Barretto
Lead Actor: Margaret Cho
About the project: Eva rebels against her uptight Asian American parents by getting engaged to a White hippie boy. But when she accidentally shoots him dead during a family hunting trip, mom, dad and daughter have to sort through their own dysfunctional dynamics to figure out who's taking the blame—or getting rid of the body. As the family collides with each other on what's the right thing to do, tensions and long-buried secrets about the family's journey to America begin to surface. Faced with this expanded understanding of their collective pasts and sacrifices, Eva eventually must make a hard decision to save her family. Starring stand-up legend Margaret Cho.
Meet the filmmaker: To learn more about Unconditional, including how to support the project, click here. Filmmaker Zao Wang was born in Beijing into a family of filmmakers. At 14, his family emigrated to Mississippi, where he first learned English by watching a lot of American TV. After graduating college with degrees in physics and philosophy, Wang's original passion for visual storytelling landed him at NYU-Tisch, where he received an MFA in Film Directing. His films have won numerous awards at Tribeca, Fantasporto, Fantasia, Yubari, Busan and Palm Springs, among others. Later, Wang was chosen by J.J. Abrams as his only Directing Fellow at the production company Bad Robot. He is a part of the Sony Diverse Directors and NBCUniversal Emerging Directors Programs, as well as a Directing Fellow at HBO Access.
LEGALLY BROWN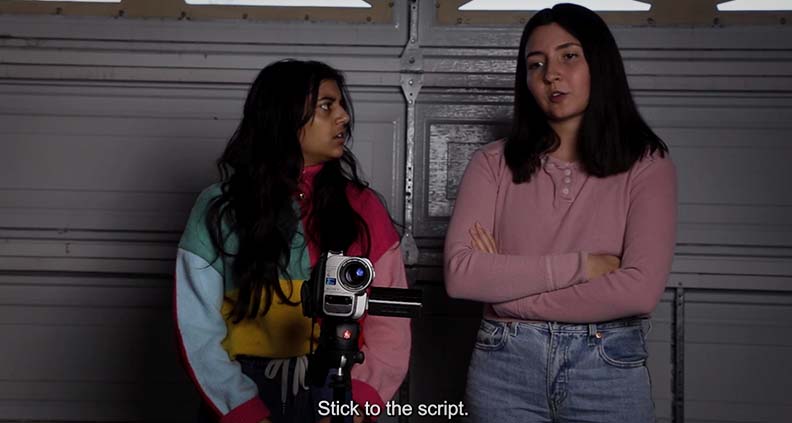 Project type: Narrative Short
Project status: Development
Writer/Producer: Maya Vyas
Director: Kirsten Hoang
Producer: Alyssa Callahan
About the project: A scrappy brown high schooler must fight her way to be Elle Woods when the lead of her school's production of Legally Blonde: The Musical gets seriously injured 10 minutes before show time. A shy brown girl who doesn't understand how to break out of her shell, Sita, discovers a bleeding blonde, Lake, at the bottom of the stairs of the Ohio Regional Theatre Competition, 10 minutes before they are set to go on stage. Sita returns to the green room, dragging Lake's live carcass across the green room floor. Alone, Sita helps Lake as other people begin to question her involvement in the accident. Sita keeps her head down like her parents raised her, but on the inside screams that she has practiced the part of Elle for hours, staying late at every rehearsal and knowing the part inside and out. Sita works up the courage to ask Lake if she can have her blessing to be Elle, finally understanding that sometimes you have to play white people's games to get white people's prizes.
Meet the filmmakers: To learn more about Legally Brown, including how to support the project, click here. Writer/producer Maya Vyas was raised in the small town of Tipp City, Ohio. From a Hindu family, she joined musical theatre as a form of church because her mom wouldn't let her go to the real one. Currently, Vyas is the writer's assistant on the CW's Walker where she wrote her first episode of television in March of 2022. Vyas attended USC for Writing for Screen and Television where she received the distinction of Jon Chu Scholar (2021) and was both a Humanitas (2020) and Scriptapalooza Semifinalist (2021). Director Kirsten Hoang is a Vietnamese-American filmmaker, editor and graduate of USC's School of Cinematic Arts. Her work has screened at the Palm Springs International Film Festival, NFFTY, Dances with Films, the Austin Film Festival and more.
VANITAS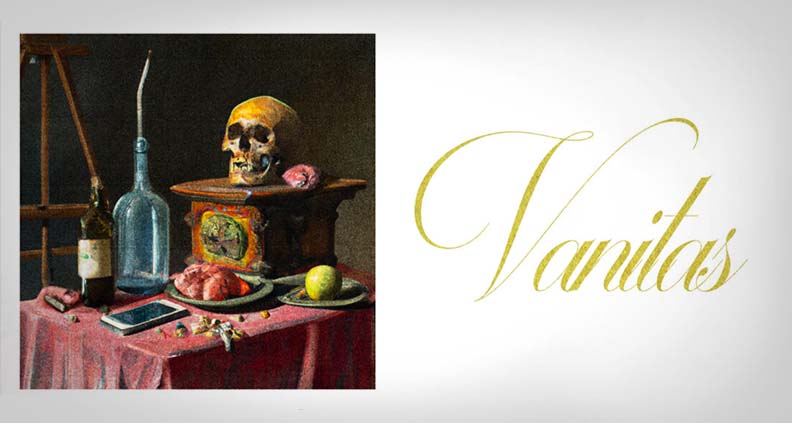 Project type: Narrative Short
Project status: Development
Writer/Director/Producer: Lucy Gamades
Producer: Mike Ferlita
About the project: A woman hires a photographer to document her estranged family's last day with their dying matriarch, but her sister is running late. Monica has always longed for the approval of her narcissistic mother. In one final grand gesture she hires a neophyte photographer—who would be out of her depth at a senior photo session—to take pictures of her family with their dying matriarch. Personalities clash when they must wait for Rose, the favorite child, who has not shown up. Vanitas is a darkly comic exploration of art, memory and a family reconciling their expectations of each other with reality.
Meet the filmmakers: To learn more about Vanitas and how to support the project, click here. Filmmaker Lucy Gamades' love of filmmaking began in high school, when a teacher expressed shock that none of the students in his suburban Texas classroom had never seen Trainspotting. She immediately watched it. Since then, Gamades has worked on both film and theatrical works. She has worked full-time for The History Channel, producing and doing post-production for countless Clio and Promax award-winning promos. Her prior credits include directing Annie Baker's Pulitzer-winning play, The Flick;  directing music videos for Brooklyn musician, Emma Jayne; and writing/producing the award-winning short film, A Little Tent.
You can learn more about Fiscal Sponsorship, including its benefits and eligibility requirements, by visiting our website. Check out our Sponsored Projects page to see the projects are currently being supported.
Keep up with Film Independent…
(Header: Legally Brown)