Fiscal Spotlight: Short Films, Big Ideas
Welcome to Fiscal Spotlight, a special monthly round up of projects—at all stages of production—working their way through Film Independent's Fiscal Sponsorship pipeline.
***
Like the eponymous knives of Swiss military extraction, short films are, for filmmakers, a versatile multi-use tool capable of fulfilling a variety of objectives. Shorts can be valuable as their own self-contained works of art, of course. But they can also serve as a filmmaker's calling card, or as a proof-of-concept for a larger feature or series project (films as wide-ranging as Whiplash, Napoleon Dynamite and Saw all began life as short films.) It's why taking a flyer on a shorts program at a festival can be so much fun—and fascinating.
For this month's Fiscal Spotlight column, we're taking a look at three intriguing short narrative projects. And while concise in their run time, these projects are anything but limited in their creative ambition or thematic weight. The three films are all at different stages of production, but are united by the need just a wee bit more support in getting across the finish line. Which is where you—and naturally, your oh-so-generous wallet—come into the picture.
All three of this month's Fiscal Spotlight subjects are currently taking advantage of Film Independent's own 501(c)3 nonprofit status to obtain institutional grants and tax-deductible donations via Fiscal Sponsorship. Here's how it works:
This month's projects are Please Hold, Proof of Loss and Tender. Learn more about each film and their creators below.
PLEASE HOLD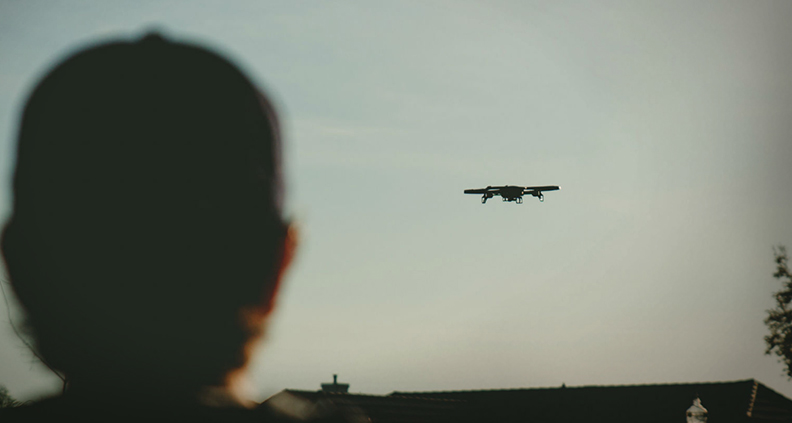 Project type: Narrative Short
Project status: Production
Director: K.D. Dávila
Co-Writer/Co-Producer: Levin Meneske
Producers: Diego Najera, Marc Mounier
About the project: In the near future, a young working-class Latino man is thrust into a fully automated, privatized jail after being arrested by mistake. Mateo (20s) is arrested by a police drone without explanation. Finding himself locked in a fully automated jail with no means of recourse, he realizes he's fallen through some kind of crack in the system. To get out, he'll have to go head to head with the labyrinthine, computerized bureaucracy of the privatized American justice system in search of an actual human being who can set things right. This biting social satire examines the increasingly profit-driven and dehumanizing penal system, where marginalized communities are left to shoulder the costs.
Meet the filmmakers: To learn more about Please Hold and how to support the project click here. Director K.D. Dávila is a 2016 Universal Pictures Emerging Writer Fellow and a 2017 Film Independent Project Involve Fellow. She wrote the short film Emergency, which won the Special Jury Award at the 2018 Sundance Film Festival. Co-writer/co-producder Omer Levin attended USC's School of Cinematic Arts, where he was awarded the Annenberg Fellowship. He is currently a Film Independent Project Involve Fellow.
PROOF OF LOSS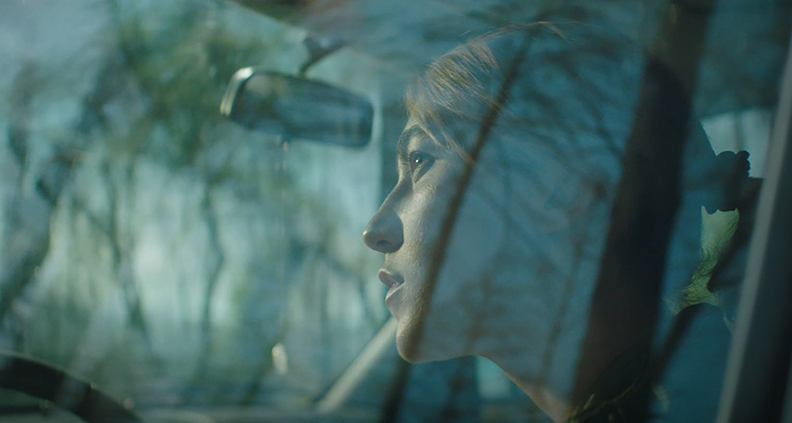 Project type: Narrative Short
Project status: Post-Production
Director/Producer: Katherine Fisher
Writer/Producer: Laura Zak
Producers: Graham Waleryszak, Sheri Bradford
About the project: When a fire takes their home a father and daughter must salvage what remains: each other. A few weeks after a fire has devastated much of her town, Beth drives home from college to help her father Charles in the aftermath of their family home's destruction. Tensions emerge as they embark on the emotional process of assessing the monetary losses of the disaster, revealing not only that they are grieving the loss of their home in opposite ways, but that they also have not fully processed the loss of their mother and wife a year prior. Will their cumulative loss lead them to lose each other as well—or will Beth and Charles find their way to new growth in the aftermath of trauma?
Meet the filmmakers: To learn more about Proof of Loss and how to support the project, click here. Director/Producer Katherine Fisher has over 15 years of experience producing narrative and documentary films and is a 2018 Film Independent Project Involve Fellow.
Writer/Producer Laura Zak Emmy-nominated, Peabody and Gotham Award-winning writer, actor and producer. She was a writer and actor on the Emmy-winning Amazon series Danger & Eggs as well as Netflix's upcoming Twelve Forever.
TENDER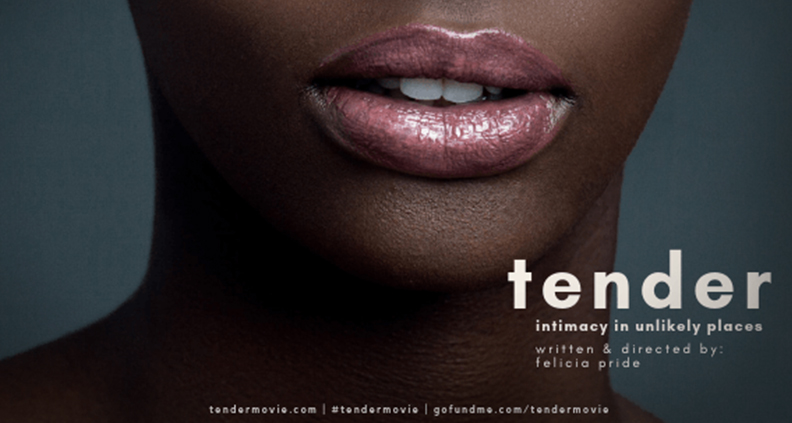 Project type: Narrative Short
Project status: Post-Production
Director/Writer: Felicia Pride
Producer: Regina Hoyles
About the project: After an unexpected one-night stand two women at very different stages of their lives share an even more intimate morning after. From the director: "Tender is a simple story about the bonds between women—black women. I'm fascinated and fortified by the bonds I have with black women, and I wanted to try to capture that power, but between seemingly strangers. These days between social media and Tinder, genuine connection is so often lost. I also like playing with age and class and am compelled to write Gen X female characters, like me and my friends, who are actively reflecting on their life. And in this film's case a reflection through the eyes of your seemingly younger self. Lastly, because I'm a champion of joy, this is also a film about joy and how we can find it in unlikely places if we allow ourselves too."
Meet the team: To learn more about Tender and how to support the project, click here. Writer/director Felicia Pride began her writing career as an entertainment journalist who went on to write several books, including a YA novel and the essay collection The Message: 100 Life Lessons from Hip-Hop's Greatest Songs and is a 2016 Film Independent Screenwriting Lab Fellow. Her feature film Really Love is being produced by MACRO. In 2017, she was an NBC Writer on the Verge and was a writer on Ava DuVernay's Queen Sugar.
Learn more about Fiscal Sponsorship, including its benefits and eligibility requirements by visiting our website. See which projects are currently being supported via our Sponsored Projects page.
Get More Involved…
(Header: Tender promo image)