Fiscal Spotlight: Three Upstart Filmmaker Orgs Eager to Help
Welcome to Fiscal Spotlight, a special monthly round up of projects—at all stages of production—working their way through Film Independent's Fiscal Sponsorship pipeline.
***
There are a lot of things that can get in your way when you're the creative type. You're just sitting there, staring at your project in whatever state of desultory completion it is, wondering just what the hell it's gonna take to get this goddamn thing finished up. And then, if things weren't bad enough, the forces of entropy start chipping away at you, attacking both internally (self-doubt, distraction, creative blocks) and externally (too many to name). It's especially hard for filmmakers, whose work requires extensive resources and collaboration.
And while there's certainly something to be said for Adderall washed down with a strong cup of coffee, the more meaningful solution to tackling these roadblocks is for filmmakers to tap into the support of a likeminded community. That's what we try to do every day here at Film Independent, after all. But we're not the only ones. There are plenty of other upstart organizations eager to help your career.
So for this month's column, we're taking a break from looking at individual film projects to instead profile three upstart filmmaker organizations—all supported by our Film Independent Fiscal Sponsorship program thusly:
The organizations are Rise Up Animation, the Filmmakers First Fund and the SHIFT Creative Fund. Find out how to help them help you below:
RISE UP ANIMATION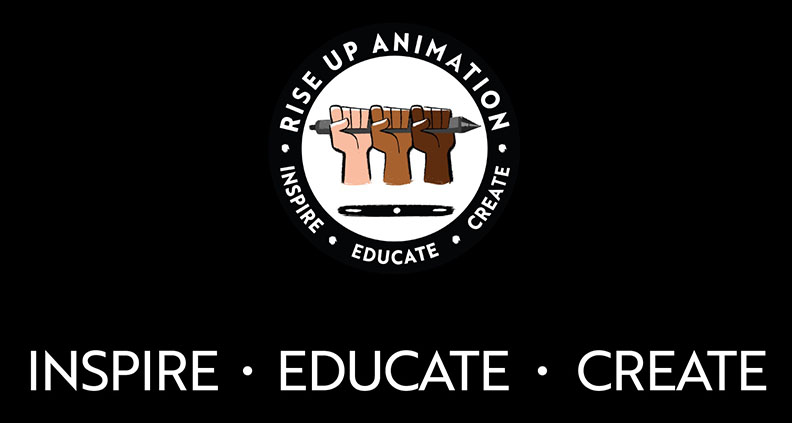 Project type: Organization
Founders: Monica Lago-Kaytis, Trent Correy, Bobby Pontillas, Frank Abney
Website: Rise Up Animation
Twitter: @riseupanimation
About the project: Rise Up Animation is dedicated to increasing diverse talent in the animation industry by providing BIPOC with industry advice, portfolio feedback, resume feedback and the tools needed to turn their dreams into reality. It was created by working studio professionals Frank Abney, Trent Correy, Monica Lago-Kaytis and Bobby Pontillas as a movement to provide support to all People of Color with the goal of helping diverse talent rise up in the animation industry. The organization provides a one-time free 30-60 minute feedback session with an industry professional to BIPOC individuals, 18 years or older, interested in the animation industry. Covers disciplines such as: production management, general industry advice, story (TV/feature), visual development, character design, environment design, background painting, prop design, modeling, rigging, editorial, pipeline engineering and much, much more.
Meet the filmmaker: To learn more about Rise Up Animation and how to support the project, click here. Founders include Frank E. Abney III, Director at Netflix Animation, credits including Coco, Incredibles 2, Toy Story 4 and Soul; Trent Correy, Director & Animator at Walt Disney Animation Studios, credits including Frozen, Big Hero 6, Zootopia and Moana; Monica Lago-Kaytis, Producer & CEO Frogbot Films, credits including Hercules, Meet the Robinsons, The Princess and the Frog; and Bobby Pontillas, Show Creator at Walt Disney TV Animation, DiTaiko, Blue Sky, ArenaNet, Disney Channel, Disney Plus.
FILMMAKERS FIRST FUND
Project type: Organization
Founders: Martin Marquet, Rebecca Gang, Gale Harold
Website: filmmakersfirstfund.org
Email: contact@filmmakersfirstfund.org 
About the project: Filmmakers First Fund is a Los Angeles-based film fund and studio space dedicated to artists with full-length narrative and documentary film projects in the early stages of development. Prioritizing the art of film over the business of film, the organization's core ambition is to preserve the integrity of the artistic process through support of the auteur-driven impulse for the moving image. At least two projects will be selected annually by a women-led board of readers for a grant of up to $50,000 each. Beyond granting efforts, the fund is committed to providing grantees with access to an ecosystem of contacts, resources, development tools and constructive feedback. This is a space to explore and advance the possibilities of storytelling.
Meet the filmmaker: To learn more about Filmmakers First Fund and how to support the project, click here. Founders include: Martin Marquet, an award-winning independent producer and former international publicist; Rebecca Gang, Tony-winning theater producer-investor and film producer; and Gale Harold, producer and stage, film and television actor.
SHIFT CREATIVE FUND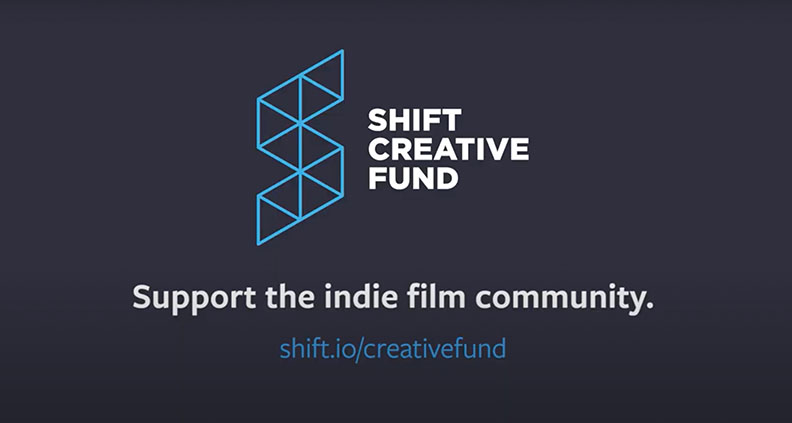 Project type: Organization
Program Manager: Grace Amodeo 
Director of Marketing: Taylor Corrado
CEO: Kai Pradel
About the project: The SHIFT Creative Fund is a grant program designed to support up-and-coming independent filmmakers by bringing their creative visions to life. SHIFT developed the Creative Fund to allow filmmakers to take their narrative short film projects from script to screen. Film grants come in all shapes and sizes—supporting filmmakers of many different backgrounds. When looking at the landscape of grants available to filmmakers, there's a gap around one particular format: narrative short films. However, that format is an important stepping-stone in a filmmaker's journey, which is why the SHIFT Creative Fund is dedicated to filmmakers specifically seeking funding for such projects. The organization relies on the contributions of sponsors across all industries to help support as many filmmakers as possible. "The larger we grow our grant pool, the more films we can support!"
Meet the filmmaker: To learn more about the SHIFT Creative Fund and how to support the project, click here. Program Manager Grace Amodeo is a filmmaker, her career experience lies primarily in the successful execution of a director and creative team's vision for any given film project. Marketing director Taylor Corrado started her career marketing online fundraising software to nonprofits and educational organizations; she is the author of Transform Your Nonprofit and Inbound Marketing. CEO Kai Pradel has grown SHIFT to support more than 100,000 media creators around the globe.
To learn more about Fiscal Sponsorship, including its benefits and eligibility requirements by visiting our website. See which projects are currently being supported via our Sponsored Projects page.
Keep up with Film Independent…