Fiscal Updates: 'Vanitas', 'Sugar Daddy' and 'Sunflower'
As many beneficiaries of the program well know, Film Independent's Fiscal Sponsorship program supports an inclusive variety of projects: shorts, features, both narrative and nonfiction. Plus the occasional new media project, special event or advocacy initiative. In each month's Fiscal Spotlight column, we announce three new projects entering the program worth of your support. But maybe you're curious how some of those prior subjects have turned out. Well, today's your lucky day! Because it's time for another FiSpo Update highlighting the recent achievements of previous Fiscal Spotlight subjects.
Film Independent's Fiscal Sponsorship program opens the door to nonprofit funding for independent filmmakers and media artists. The projects and makers participating in the program express a uniqueness of vision, celebrate diversity and advance the craft of filmmaking through the creation of these special works. To see the full range of projects that are part of our program, visit our Sponsored Projects page.
VANITAS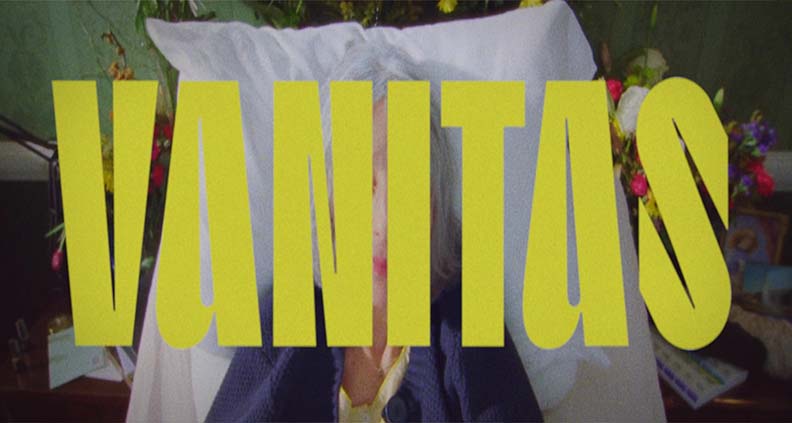 Project type: Fiction Short 
Project status: Post Production 
Filmmakers: Lucy Gamades, Mike Ferlita 
Synopsis: Monica has always longed for the approval of her narcissistic mother. In one final grand gesture, she hires a neophyte photographer—who would be out of her depth at a senior photos session—to take pictures of her family with their dying matriarch. Personalities clash when they must wait for Rose, the favorite child, who has not shown up. 
Filmmaker update: "Vanitas is coming soon! We wrapped production in March 2023, with a wonderful cast that included Broadway legend Loni Ackerman and Julianna Zinkel, who went toe-to-toe with Kate Winslet in Mare of Easttown.  We also received our first festival selection for screenplay from the Bushwick Film Festival. Post-production is nearly complete, with sound designer Michael Spencer (The Third, Us., The Promotion) and colorist Ryan Urzi (Where the Bird Goes, Marriott Bonvoy Travel by Design branded campaign) adding the finishing touches to the film. We have begun festival submission and are so excited to share the finished product. More to come!"
SUGAR DADDY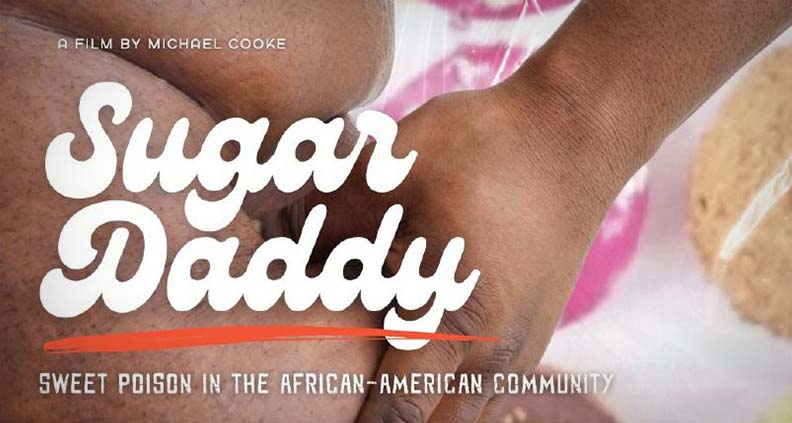 Project Type: Documentary Feature 
Project Status: Development 
Filmmakers: Michael Cooke, Anthony J. Davis 
Synopsis: Our reliance addiction to sugar—a societal ill and public health failure has created a crisis that is disproportionately destroying our bodies. For African-Americans, sugar is our evil nemesis. It sneaks its way into our childhood unassumingly and silently tightens its grasp around our neck into adulthood until violently removing our loved ones' limbs and oftentimes cutting their (if not our own) lives short. This documentary will explore the undeniable ties between African-Americans and sugar, from sugar's violent colonial roots to its modern-day vice grip on our community. 
Filmmaker update: "Recently, esteemed marketing executive Tirrell D. Whittley joined Sugar Daddy as an executive producer. The Founder and CEO of leading marketing agency LIQUID SOUL, Whittley brings experience working with major companies like Disney, Warner Bros and AT&T. An innovator in the field, Whittley plans to use his expertise to elevate the film and launch an important national conversation surrounding health disorders caused by the overconsumption of sugar in the African-American community. We're excited for our filmmaking team to join forces with Whittley to bring attention to this issue, which disproportionately affects African-Americans; sugar overconsumption is the leading cause of diabetes, which African-American adults are diagnosed with 60% more than Caucasians."
SUNFLOWER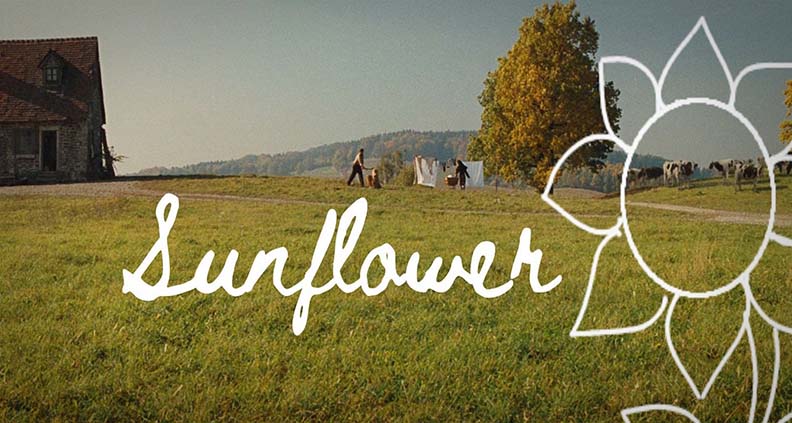 Project Type: Fiction Short  
Project Status: Post Production  
Filmmakers: Matt Balcerek, Pinar Binay 
Synopsis: In a war-torn country, the lives of Danuta, Alicja, and their family are filled with fear and uncertainty. One evening, while playing hide-and-seek, the family is interrupted by soldiers banging on their door. Antoni, Danuta's beloved grandfather, instructs her to hide as he prepares to face the soldiers. Danuta finds solace in her crayons and drawings, capturing the beauty of a sunflower. Tragically, the soldiers break into the house and fatally shoot Antoni. Alone and trembling, Danuta falls asleep on the bloodied floor, waiting for morning to arrive. When her mother and sister find her the next day, the family is devastated by the loss. Alicia tries to console Danuta by explaining that her grandfather is now hiding in a new body, but the innocence of the young girl's question lingers. Seeking refuge in an old church, the family attends a service, where Danuta's fascination with sunflowers is met with disapproval from the priest. Alicia and the priest discuss the need to protect the children as danger looms. Back at home, Danuta engages in a heartfelt conversation with her deceased grandfather's spirit, as she believes he can hear her. Meanwhile, Alicia labors to build a wooden coffin, trying to shield her children from the harsh realities of their world. Their quiet moment is interrupted when two soldiers approach their house. Alicia hides Danuta, desperately hoping they won't discover her. Meanwhile, Helena remains inside the house, unaware of the imminent danger. With a soldier's gaze fixed on her, Alicia holds her breath, praying for their safety. After the soldiers leave, Alicja finds Helena furious and Danuta scared for the first time. Helena manifests the need for safety. They bid farewell to their home with a prayer. As they begin their journey, Danuta notices a new drawing—a blooming sunflower. 
Filmmaker update: "The Sunflower team is excited to announce the wrap of our four-day shoot in the scenic landscapes of Poland. It's a family story of our director, Matt Balcerek, who has co-wrote the script with his grandma, to bring her childhood back to life. We were fortunate to film in the picturesque Museum of Polish Village in Radom, perfectly capturing the essence of Eastern Europe in 1943. Our team also had the privilege of shooting at the historic 400-year-old church, a masterpiece built entirely of wood and without a single spike. It's been a true pleasure to work with an A-list Polish cast and a commendable crew known for their work in the Oscar-nominated Corpus Christi (Jan Komasa) and the gripping Volhynia (Wojciech Smarzowski). Our DP, Łukasz Dziedzic, brilliantly intertwined the harsh realities of war with the purity of childhood in every frame. With filming behind us, we dive into the editing process. Our journey to bring this poignant anti-war tale to the screen is well underway, and we are exploring various avenues for post-production funding."
For more information about any of our Film Independent programs (including Fiscal Sponsorship) and how to apply to them see our Artist Development page.
Celebrating 30 years, Film Independent Artist Development promotes unique independent voices by helping filmmakers create and advance new work. Become a Member of Film Independent today.
More Film Independent…
(Header: Vanitas)