Fiscal Spotlight: Where Are They Now? FiSpo Success Stories
If you've been following along with us each month, then you know that usually we use our monthly "Fiscal Spotlight" column to highlight just a few of the many wonderful projects muscling their way through our regular Fiscal Sponsorship pipeline. But! As we once read on a piece of discount needlework at Michaels: variety is the spice of life. Which is why we're instead using this month to tout some of the very exciting continuing adventures of our Fiscal Sponsorship projects emeritus—call it a special #FiSpo "Where are they now?" edition.
And really, finishing your film is just the start of the journey. In the lead-up to securing distribution, our fiscally sponsored filmmakers have been premiering at festivals left and right, marketing and promoting their films and working hard to build and engage with audiences, all of which takes—you guessed it—money! The fundraising effort doesn't stop once the picture is locked, and Film Independent Fiscal Sponsorship works with filmmakers throughout the entire lifecycle of their projects, from development to distribution and beyond.
This month we've collected just a few success stories of films in our program that are currently on the festival circuit and still in need of drumming up dollars. Congrats to all the filmmakers. And as for you, be sure to watch for these titles coming to a theater or SVOD near you…
(Not sure what we're talking about? Fiscal Sponsorship allows filmmakers to use Film Independent's own 501(c)3 nonprofit status to obtain institutional grants and tax-deductible donations. See our video primer above or on YouTube.)
BLACK HAT
Project type: Narrative Short
Project status: Completed
Director: Sarah Smith
Writer/Producer: Phillip Guttmann
About the project: Shmuel is a pious Hasidic man leading a simple life. By day, he dutifully prays at the local synagogue and manages a busy dry cleaner. But when his wife and daughters leave town for a few days, Shmuel will step out into a more complex world lit by the night. When he misplaces his black hat along the way, Shmuel's two lives will interconnect in a way he never expected. From Phillip Guttmann's Writer's Statement: "Every day, ultra-religious Jews face the same issues as people from the outside world: drug abuse, mental illness, questions about gender and sexual orientation, strained marriages and much more. But in the Hasidic code, such problems are forbidden and any displays of these problems is even more taboo…Black Hat aims to examine one such story from the Haredi community. The film follows twenty-four hours in the life of one Hasidic man that must wrestle with his own repressed identity."
Where are they now? Black Hat had its New York premiere at the 2019 Tribeca Film Festival, where it was named one of Forbes "5 Short Films Not to Be Missed." Other festival screenings have included the Newport Beach Film Festival, the Cinequest Film & VR Festival, Tel Aviv International LGBT Film Festival and Outshine Film Festival, among others. Learn more here.
CLEMENTINE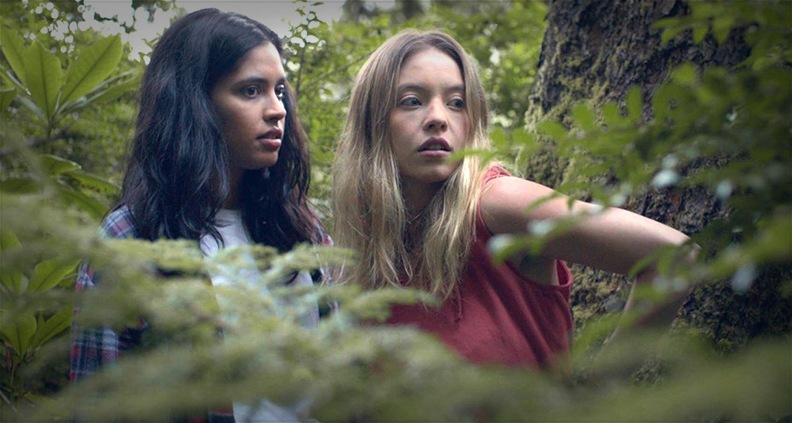 Project type: Narrative Feature
Project status: Completed
Director: Lara Jean Gallagher
Producers: Aimee Lynn Barneburg, Davis Priestley
About the project: Unable to let go of her failing relationship with an older and more successful woman, 29-year-old Karen stows away to her estranged lover's lake house in a remote and beautiful forest in the Pacific Northwest. She meets Lana, a provocative young girl of indeterminate age hell-bent on moving to California. Lana's yarns captivate Karen as she tries to figure out who she is and who she'll become outside of an all-consuming relationship. As Karen grapples with her past and expectations for the future, her relationship with Lana oscillates between that of friends, mother/daughter, sisters, lovers, beholder and beheld. The film aspires to simply but cinematically explore the cyclical nature of relationships as well as a rarely seen Lolita-like dynamic between two women. Equal parts psychological drama and sexual coming-of-age story, Clementine is a tense rumination on who to love and how to let go.
Where are they now? Clementine premiered in competition at the 2019 Tribeca Film Festival, whose festival program called the film "a beautifully-rendered debut, marking the debut of an exciting new female filmmaker to watch." The film received write-ups from outlets including Entertainment Weekly and Deadline, and also screened at Frameline. Learn more here.
LAST TAXI DANCE
Project type: Narrative Short
Project status: Completed
Writer/Director: Brayden Yoder
Producer: Ciara Leina'ala Lacy
About the project: Honolulu, December 1945. Months after Hiroshima, the city finds itself a way station for thousands of returning veterans desperate for the company of the fairer sex. With the shutdown of wartime brothels, a peculiar ritual called "taxi dancing" becomes the only game in town. Downtown ballrooms fill with battle-hardened men desperate to dance with exotic beauties—for a price. From atop a bandstand, Mahea sings for a crowd of GIs she privately resents. She has little use for them or the American government that stole the land from its native people. After the lights have come on and the crowd has left, Mahea sits alone on stage, lost in her thoughts—until the return of a lone Soldier. Upset at this invasion of her sanctuary, Mahea agrees to dance with him, but only to put him on trial. A taut tête-à-tête unfolds around the room as Mahea defends the honor of her people with every step. Yet when Mahea is presented with the Soldier's true plan, she finds herself in an untenable position.
Where are they now? Last Taxi Dance recently had its West Coast premiere at the 2019 Los Angeles Asian Pacific Film Festival, playing in the Pacific Cinewaves category. As reviewed by Honolulu Magazine, "Last Taxi Dance is the rare film that combines the sensual all-enveloping magic of the medium with intellectual and storytelling rigor." More here.
SWALLOW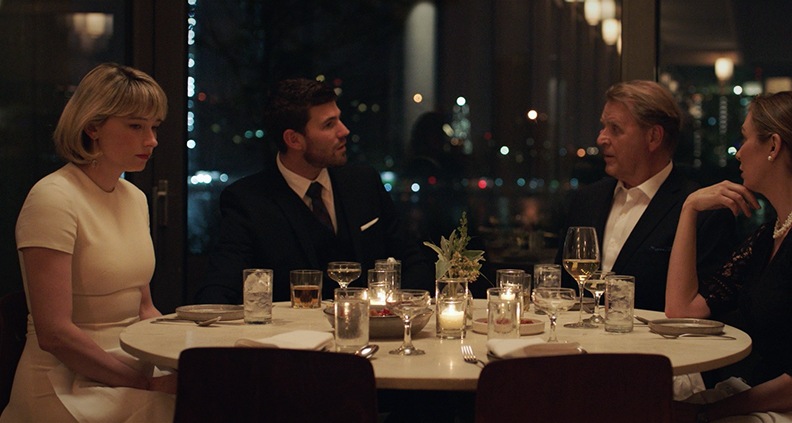 Project type: Narrative Feature
Project status: Completed
Writer/Director: Carlo Mirabella-Davis
Producers: Mollye Asher, Carole Baraton, Frédéric Fiore
About the project: From the film's 2019 Tribeca write-up: "Hunter is a newly pregnant woman, living an idyllic, stay-at-home life with her picture-perfect husband. But when she finds herself compelled to eat a small marble, she is catapulted down the path of a new obsession for consuming dangerous objects that threatens her seemingly have-it-all life. Her husband and his mother notice the change, and begin to tighten their control over Hunter, forcing her to confront the dark secret behind her strange compulsion. A unique and unpredictable piece from Tribeca alum Carlo Mirabella-Davis, Swallow is a compelling blend of domestic thriller, medical mystery and satire. It plays as a warped fairy tale that uses its style and tension to pose real questions about women's bodies, guilt, repression and agency."
Where are they now? Swallow premiered in the US Narrative Competition section of the 2019 Tribeca Film Festival, winning a Best Actress Jury Award for Haley Bennett. Reviewed favorably across multiple outlets, the film was praised by IndieWire as "the kind of movie people can't stop talking about." Learn more about the film by clicking here.
Learn more about Fiscal Sponsorship, including its benefits and eligibility requirements by visiting our website. See which projects are currently being supported via our Sponsored Projects page.
Get More Involved…