Fiscal Spotlight: Three Projects About How Music Moves Culture
Welcome to Fiscal Spotlight, a special monthly round up of projects—at all stages of production—working their way through Film Independent's Fiscal Sponsorship pipeline.
***
Recent film projects as wide-ranging as Summer of Soul, Annette, Bo Burnham: Inside and In the Heights have all recently reminded us of how potent the combination of moving pictures and music—be it show tunes, funk jams, prog rock operas, comedy songs, whatever—can be. And music, of course, is both the product of and driving force behind so much of our cultural identities. Music defines our relationship to our communities, both in how we embrace such legacies as well as how we reject, adopt or evolve them.
The three projects selected for Fiscal Spotlight this month all know how to carry a tune—from the phantasmagorical jazz riffs, to the stead 1-2-3-4 of midcentury R&B and homegrown pop superstardom of far-flung Afghanistan. Characters in these films use music to connect backwards through the generations, across racial lines and to sharpen memories of a Golden Era long since crumbled.
And as usual, all three of this month's projects are currently utilizing Film Independent's 501(c)3 nonprofit status to obtain institutional grants and tax-deductible donations via Fiscal Sponsorship. Learn how it works below:
This month's projects are One Magenta Afternoon, Who the Hell is Johnny Otis? and ZAHIR: The Voice of Afghanistan. Keep reading to see how you can help support them below.
ONE MAGENTA AFTERNOON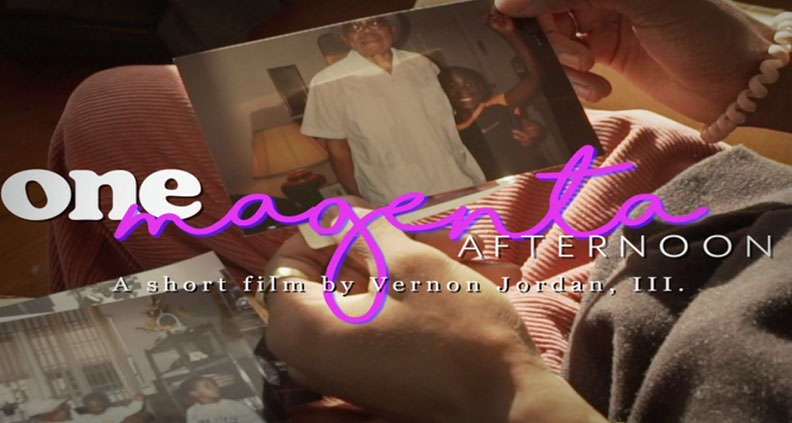 Project type: Narrative Short 
Project status: Production
Producer: Vernon Jordan III
Producers: Cynthia Francillon, Matthew Keene Smith
About the project: when Pop Pop and his grandson, Les, play jazz, they summon six queer spirits and tumble through their memories. One Magenta Afternoon is a picture about a young African American boy, Les, and his Pop Pop, who uses jazz music as a bridge into the world of the dead. Les tumbles through the visions and memories of five queer spirits from different times. This film is for African American magic: for Hoodoo, Rootwork. This film is about the love between a Black grandson and a Black grandfather. This film is about a black youth's connection to analog technology, the love for ingenuity and practical divinity. This work is for the child I [Vernon Jordan III] never got to fully be, and yet the child I was unashamed to be in the presence of my Pop Pop: the soft boy, the lavender boy. One Magenta Afternoon is a short narrative afroqueer jazz fashion film, and proof of concept film for my original feature film script, Lavender Boy.
Meet the filmmaker: To learn more about One Magenta Afternoon and how to support the project, click here. From filmmaker Vernon Jordan III: "I'm a Philly born and raised artist/storyteller. I'm a Visual Lyricist. Philadelphia is everything to me, where I cut my artistic teeth, training at the historic New Freedom Theatre and Jared Martin's Big Picture Alliance. In 2019, I was shortlisted at a Sundance Episodic TV Lab; in 2020 my original feature films script Igbo Landing advanced to the finalist round at Screencraft Screenplay Competition, and caught the attention of one of my favorite actors; I was also accepted as a grant recipient and fellow at the Birmingham Black Repertory Theatre Company's Winter Artistic Fellowship."
WHO THE HELL IS JOHNNY OTIS?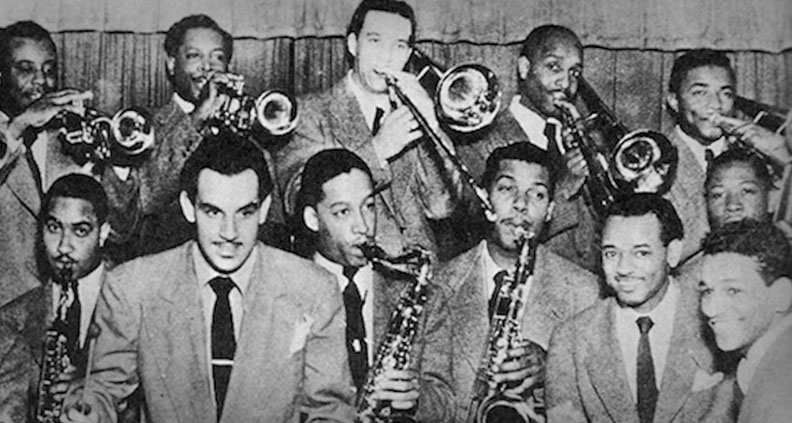 Project type: Documentary Feature
Project status: Development
Director: David Zeiger
Producer: Doug Harris
About the project: When a high school counselor told him to quit his Black friends, Loannis Veliotes dropped out, took his drum set on the road and became Johnny Otis–a decades long innovator and promoter of Rhythm & Blues and Rock & Roll. Calling himself "Black by persuasion," Johnny Otis tore through taboos against White and Black musicians playing together and wrote dozens of R&B and rock hits, along with books and articles promoting Black liberation. This is the story of a man who, born in 1921 to Greek immigrant parents in an integrated neighborhood in Berkeley, California, wholeheartedly cast his lot with the Black community and became both a major force in the creation and growth of African-American music and a champion of the Black Liberation struggle. "I was just privileged to be there," he told music historian George Lipsitz in 1986. In the nineteen forties and fifties he had over a dozen top ten recordings in the R&B charts, including four number one hits. 1958's "Willie and the Hand Jive," a classic of early rock & roll, was both number one on the R&B charts and reached number nine on the pop charts.
Meet the filmmaker: To learn more about Who the Hell is Johnny Otis? and how to support the project, click here. Filmmaker Doug Harris' documentary career dates back to 1999, when as executive director of Athletes United for Peace he developed and managed the nonprofit organization's media division. An accomplished athlete, he was named to the NAIA All-America team as a forward at Central Washington University, and in 1983 was drafted by the NBA's Golden State Warriors. He earned his Master of Arts degree from California State University Monterey Bay in 1998, where he honed his skills in all facets of digital media production. His films have focused primarily on chronicling and preserving history through interesting stories about sports, historical events, communities, arts & culture, and politics.
ZAHIR: THE VOICE OF AFGHANISTAN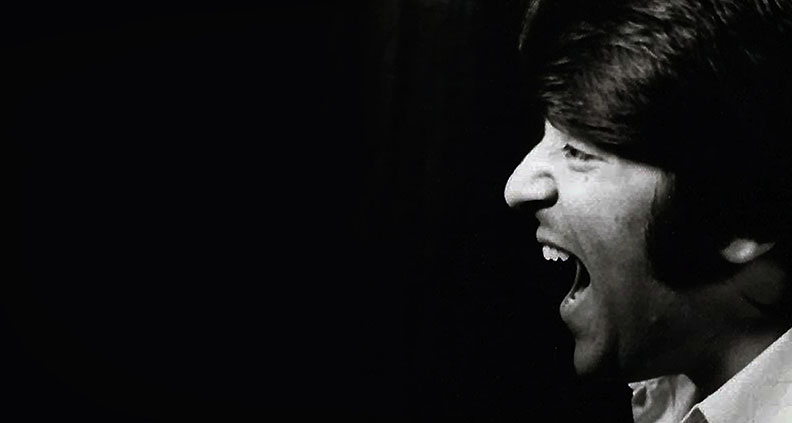 Project type: Documentary Feature
Project status: Development
Director: Shabnam Humphrey
Producers: Leslie Knott, Mike Lerner 
About the project: ZAHIR explores the extraordinary life of Afghanistan's legendary rock n' roll icon, Ahmad Zahir, through the eyes of his only daughter, Shabnam. As she undertakes a personal quest to understand the legacy of the father she never knew and solve the mystery of his death, Shabnam will unveil Afghanistan's lost "Golden Age" of the '60s and '70s that Ahmad Zahir's music still recalls for Afghans across the world. In doing so, she will challenge her perceptions of a country that was plunged into 40 years of war mere months after he was murdered. ZAHIR will reveal the extraordinary life of Ahmad Zahir and his mysterious death, shed a new light on a forgotten time, and most importantly, provide personal healing for Shabnam as she reckons with her father's legacy.
Meet the filmmaker: To learn more about ZAHIR and how to support the project, click here. Shabnam Humphrey has spearheaded this project as a personal quest to learn more about her father and her native country of Afghanistan. She is the only daughter of Ahmad Zahir. She holds a degree in English, Comparative Literature and Sociology. She has more than a decade of experience in graphic design, creative writing, digital media and photography. Her photography portfolio is diverse, ranging from candid portraits of various political figures in Washington, DC to conceptual and abstract photography.
To learn more about Fiscal Sponsorship, including its benefits and eligibility requirements by visiting our website. See which projects are currently being supported via our Sponsored Projects page.
Film Independent Artist Development promotes unique independent voices by helping filmmakers create and advance new work. To support our work with a donation, please click here. Become a Member of Film Independent here.
Keep up with Film Independent…
(Header: ZAHIR: The Voice of Afghanistan)