Fiscal Spotlight: An Intense, International, Occasionally Uncanny Triple-Feature
Welcome to Fiscal Spotlight, a special monthly round up of projects—at all stages of production—working their way through Film Independent's Fiscal Sponsorship pipeline.
***
With cinema, even the most couch-bound homebody is afforded the freedom to traverse the globe. Forget the annoying passport renewals, epic flight times and fraught currency exchange. Through film, the next far-flung port of call is just a quick streaming queue click away.
Furthermore, movies don't just provide the ability to travel laterally with one's eyes and ears through physical space but also backwards, forwards and laterally through time and metaphysical dimension. Yep–it's some real Bill & Ted's type shit! And that's even before you layer on top cinema's oft-cited ability to act as an empathy machine, providing a window into differing lives and experiences.
For a prime example, look no further than the three project highlighted in this month's Fiscal Spotlight column, each of which take viewers to very specific global locales, which act as backdrop to three intense and unique female-focused stories. One takes us to a mythical Scotland; one to the precarious and incongruous European colonies of India; and one to the streets of modern-day Sri Lanka.
All three projects are supported by Film Independent's Fiscal Sponsorship program, which enables filmmakers to solicit tax-deductible donations and seek organizational grants in partnership with Film Independent. Here's how:
March's featured projects are Màiri, Ferel and The Hail. Read on to learn more about each project and how to support.
MÀIRI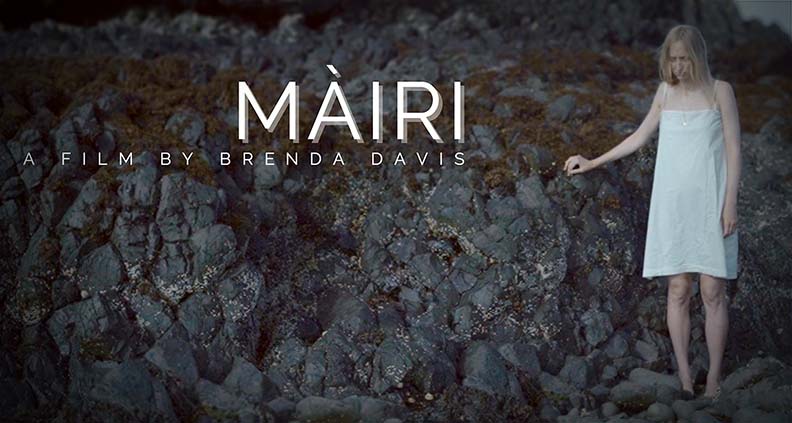 Project type: Narrative Short
Project status: Post-Production
Writer/Director/Producer: Brenda Davis
Actor/Co-Producer: Emily Allan
Cinematographer/Co-Producer: Alexandra Swati Guild
About the project: Màiri lives on a remote Scottish island, somewhere outside linear historical time. Her world is stitched together from myth and fantasy. She walks among seals and sheep, roaming through a wordless dream state of sea, land and sky. Our first hint at a disturbance comes when she discovers strange objects in the sea, anachronistic messages from the future that wash up on shore and fill her with mysterious longing and a vague sense of foreboding. When Màiri rejects a marriage proposal, her idyllic reality is ruptured by brutal, patriarchal violence and she is forced to use all her powers of imagination to conjure an escape from the only home she has ever known. Inspired by unearthed family secrets, Gaelic folklore and a years-long collaboration between the filmmaker with her actress and her cinematographer, Màiri tells the story of 19th-century forced migration from Scotland to North America through the story of one woman.
Meet the filmmakers: To learn more about Màiri including how to support the project, click here. Filmmaker Brenda Davis is a New York based filmmaker. She bypassed film school and started out as a script supervisor and assistant editing trainee, imagining that working close to the director, director of photography and editor would be a place she could work, observe and learn. Brenda has worked extensively as a researcher for filmmakers collaboratively on films ranging from Hollywood blockbusters to independent documentaries. She is an alumnus of the 2011 IFP Documentary Lab, the 2011 Independent Film Week Spotlight on Docs and the 2013 RIFF Reykjavik Film Festival Summer Institute.
FERAL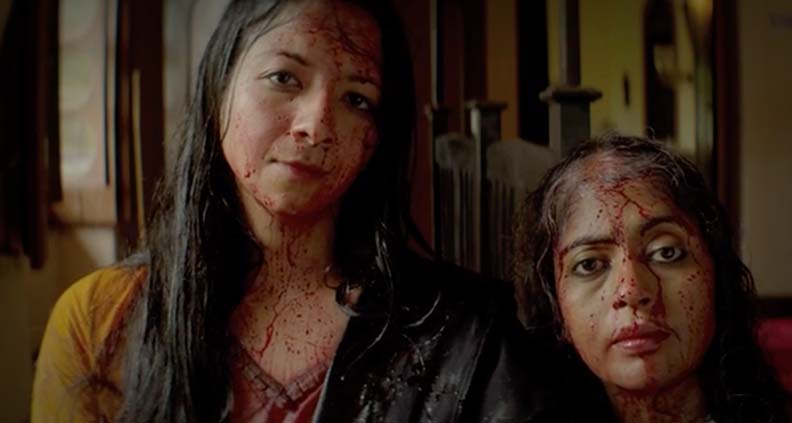 Project type: Narrative Feature
Project status: Development
Writer/Director/Producer: Nihaarika Negi
Producers: Nancy Degnan, Tobias Reeuwijk
Executive Producers: Ron Yerxa, Albert Berger
About the project: The arrival of a shaman scholar on a colonial estate in 1950s India causes two part-tribal maidservants to transgress against their English Madame, dismantling the old structures and reclaiming their lost wild mystical powers. A sadomasochist English Madame has raised two part-tribal sisters to be her domestic servants on a withering colonial estate. Hailing from the Kinnauri tribe, a connection they have long forgotten, the sisters have been trained in all manners of acceptable British servitude. But the arrival of Madame's latest lover, Zee–a singer and a shaman scholar–and his search for an ancient forest song, begins to change the alchemy of the estate as the sisters slowly begin to transgress. A contemporary folktale about colonial trauma as it presents itself through the bodies of women and the ways in which they dismantle the old structures and regain their lost power.
Meet the filmmaker: To learn more about Feral, including how to support the project, click here. Nihaarika is a part-tribal International Interdisciplinary Artist from India working across film, theatre, live art and new media. A Berlinale Talent 2021, her interdisciplinary practice has been awarded the prestigious XR Market Award at New Images XR Festival (France); and been supported by Sundance Institute + Women In Film, Venice Biennale Development Labs, IFFR's Cinemart, Breaking Through The Lens at Cannes, TIFF and BFI's Film Markets, French Ministry of Culture, CNC and NFDC Film Labs. She holds an MA in Physical Performance & Actor-Training (University of Exeter, UK) and an MFA from the Peter Stark Producing Program (USC, LA).
THE HAIL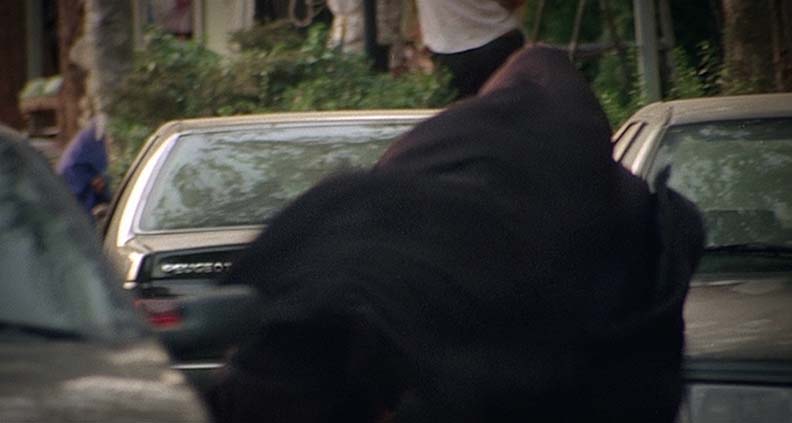 Project type: Narrative Feature
Project status: Development
Writer/Director: Lanka Bandaranayake
Producer: Iranthi Abesinghe
About the project: Chamari, Nadeeka and Kaushalya (three women around their 30s) and their families, unknown to each other, are connected to recent bomb detonated by Muslim extremist suicide bombers. Chamari, an award-winning stage actor, was arrested by the police as a suspect in the bomb blasts because of her photograph in which she posed herself with an ISIS terrorist. Nadeeka is compelled to give evidence to identify the suicide bomber, who blew himself up in the hotel where Nadeeka has taken up residence with a famous young actor, Janaka. The army arrests Kaushalya while she is hiding in a discarded house and is forced to reveal the suspects' identities to government authority because her husband is the mastermind behind the bomb blasts. As action unfolds in the present, we flash back to the women's lives one hour ago, one day ago, one month ago, one year ago and 10 years ago to reveal the full story of their lives and their connection to the blast.
Meet the filmmaker: To learn more about The Hail, including how to support the project, click here. Lanka Bandaranayke is an award-winning short film producer, director, writer, and theatre artist from Sri Lanka. Her first short film Tradition (2016) was screened in more than 50 international film festivals including Open Doors screenings at Locarno Film Festival in 2018. In 2020, Lanka made her short film Inheritance (2020) with the partnership of the British council Sri Lanka under the Female Filmmakers First program. Her short film Mahasona (2021) was selected for various film festivals including Tasveer South Asian Film Festival 2021 in Washington, USA and is currently being distributed on their TV platform. She won two scholarships to study cinema at Satyajit Ray Film and Television Institution in India and for a Master's in Directing Film and Television at Bournemouth University in the United Kingdom.
Learn more about Fiscal Sponsorship, including its benefits and eligibility requirements, by visiting our website. Check out our Sponsored Projects page to see the projects are currently being supported.
Celebrating 30 years, Film Independent Artist Development promotes unique independent voices by helping filmmakers create and advance new work. Become a Member of Film Independent today. Support us with a donation here.
More Film Independent…
(Header: image from the Apophenia appeal video)