The Future of Producing: How to Soldier On as an Independent Producer
Forging a career as a movie producer—especially one outside the Hollywood studio system—obviously brings with it a plethora of challenges. But don't take our word for it. On September 23 at the LA Film Festival, at a panel titled, succinctly, "The Future of Producing," four accomplished, working film independent producers came together to tell it like it is, to impart valuable advice and hard-won insight about this difficult (and often thankless) but ultimately rewarding career path.
Film Independent Producing Lab Fellow and Creative Advisor Rebecca Green (It Follows, I'll See You in My Dreams) moderated the panel, which appeared at the Festival as an extension of her new Dear Producer website, of which Green is editor-in-chief. Articles from Dear Producer run monthly on Film Independent's blog. The event took place at the Wallis Annenberg Center for the Performing Arts in Beverly Hills to a sold-out crowd.
Panelists were Steven J. Berger (Lorena, The Feels, The Pretty One), Lacey Leavitt (Sadie, Little Potato, The Catechism Cataclysm) and Avril Speaks (Hosea, Jinn, American Race). And Green wasted no time in asking—and answering—some of the profession's most vexing questions: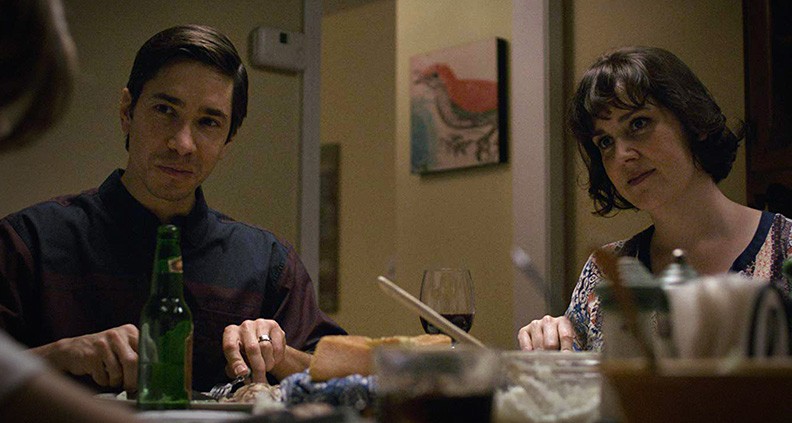 What do you look for in a project?
Speaks: "Good scripts with great dialogue in character-driven dramas. When I'm watching a film, I always ask, 'Does that person sound real? Are these characters believable?' I also look for stories that have a specific voice and point of view that we haven't heard from before."
Berger: "Finding something with a unique voice is so important. What's going to cut through all the noise and make it undeniably different from everything else? You really need to run your elevator pitch by real people—your grandmother, friends and family. If the other person isn't freaking out about how awesome your idea is, you should ask yourself: am I going to devote the next five-plus years of my life to this?"
Green: "I agree with Steven, I live in Detroit; it's a really different world outside of LA. I find that my best test audience is my friends and family, because those are the people going to the movies. It often feels like you're making movies for the industry, with festivals and critical reviews seeming so important, but you're not. The audience you need to be concerned with is the every day movie-goer outside of Hollywood."
Leavitt: "For me, I think, is this a movie I really want to bring to the world? If it's a movie that feels like 'Oh yeah, I'd watch that on the plane'—that's not enough for me to devote the next five years of my life to it. Also, if someone is only looking for financial investment but not creative collaboration, that's not the kind of project I'm looking for."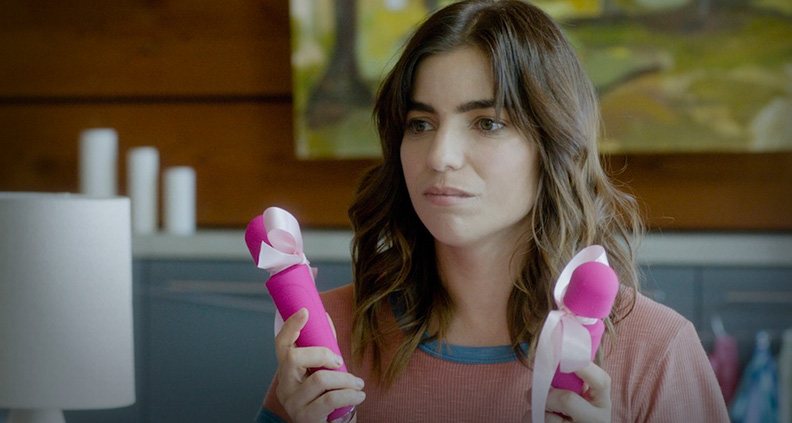 What is it do you think that audiences want?
Leavitt: "Character. Even when we're talking about action films. When we can see real people in extreme circumstances. Movies like Black Panther and Crazy Rich Asians have proven that not only do we want to see better representation, we also want to see real people in unreal circumstances."
Berger: "It comes down to two things for me. I want to make movies that make people feel something. The other thing is a shared experience. I've made movies that nobody in this room has heard of, but there's fan art [about the films] on Twitter. That's a magical thing to me, that people love a movie so much that they're sharing their experiences with other fans."
Speaks: "I think people want to see characters and people they identity with and can relate to. With Black Panther and Crazy Rich Asians, you can see the impact of the viewing audience saying, 'We just want to be included in the stories. We want to see variations of that and the nuances of real people.'
Green: "One question I always like to ask the filmmaker is, 'Where's the movie?' Meaning: 'Where is the entertainment value?' Filmmakers are very passionate about their movie being personal to them, but they often miss the mark of why that should matter to anybody else. In order for an audience to care about your particular story, you also need to make sure it is entertaining."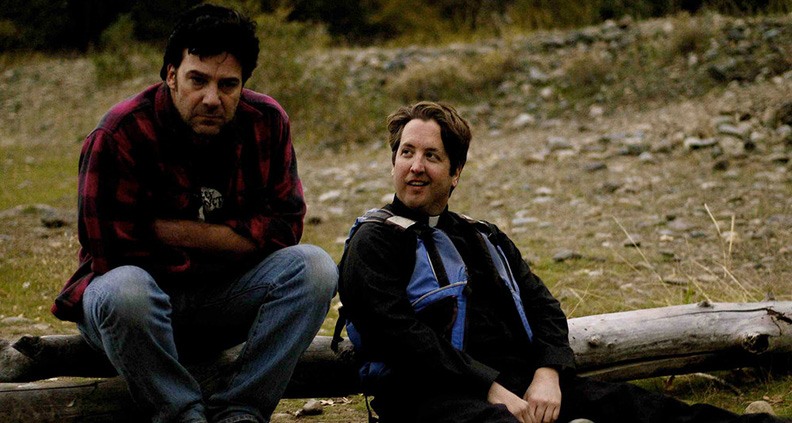 The strategy for just about every filmmaker is to premiere at Sundance and sell at the festival. But with the odds of that happening being so slim, why aren't more producers creating a contingency plan for when their film doesn't get distribution out of a festival?
Berger: "Just because your film was selected by Sundance doesn't always mean audiences will definitely go see your movie. So in the conceptual stage of the film, you should be thinking of what the backstop plan is to make sure your film gets to an audience while still breaking even. You have to be realistic about the best environment for your film. Maybe it's straight to iTunes or Netflix, or you host a website and deliver your film directly to the consumer."
Speaks: "Producers need to honestly think about what different festivals can bring to your movie. What is your movie about? Which festivals are appropriate for your film? Most filmmakers have Sundance as their goal, but maybe that's not even the best platform for your film."
Leavitt: "We decided early on with Sadie that we wanted to set aside some money for P&A regardless of who we could get for distribution. We've been down this road before many times, with previous films, where certain distributors apply the same blanket distribution strategy without doing anything different to market individual films. There's so much you can do on your own now in terms of targeting on social media and reaching your audience."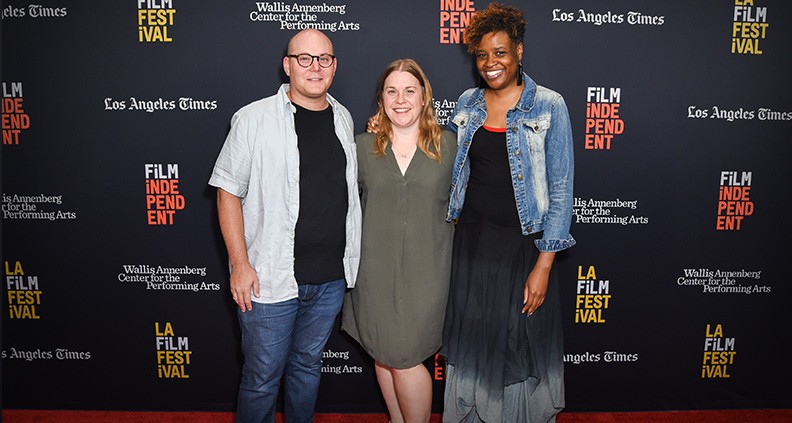 Ideally, producer/director teams continue to work together after their first movie, but that doesn't always happen. Directors often go on to bigger movies with different producers or to direct television. How do you build a producing career so that you're not relying on directors to generate your next project and you're creating your own path?
Berger: "Diversify your portfolio. Work with a number of filmmakers who share your passion. Ask how do you make yourself valuable to the process? For me, part of that is to control good material that other people want."
Speaks: "One of the things that I'm learning about this business is that it is hard. Until you get that Marvel check, it's going to be hard and so you just have to keep working and stay in the mix. I have a handful of projects that I'm working to move forward with various filmmakers and at the same I have my side hustle jobs to pay the bills while I'm getting these projects up off the ground.
Leavitt: "As Summer Shelton wrote about for Dear Producer, just like you need to plan out your life, you need to 'produce' your career and think about what you want to be doing. My production company has been producing some VR films, and it's been bending my brain in all sorts of great ways and it's paying me. I'm also doing some pilot dramas for TV. So you have to produce your own career, not just your films."
Green: "I've gone back to my early days as a development executive and have been digging for great material, mostly books, to bring to filmmakers rather than waiting for them to bring something to me. I often hear filmmakers complain that their agent never sends them anything good so I'm spending time getting to know the filmmakers I'd love to work and hearing what kinds of stories they want to tell and then I go out and find it. Don't wait for filmmakers to bring material to you–seek it out yourself."
Berger: "That's a how you can make yourself super valuable as a producer."
The LA Film Festival is happening through Friday, September 28. Check out exclusive clips and recaps of everything that's happened so far below:
Presenting Media Sponsor is Los Angeles Times. Official Host Venue is ArcLight Cinemas. Platinum Sponsors are American Airlines, EFILM | Deluxe, HBO and TikTok. The University Sponsor is Loyola Marymount University School of Film and Television. Official Screening Partner is Wallis Annenberg Center for the Performing Arts. Festival Supporters are Directors Guild of America, eTech Rentals, Kona Productions, TREETI and Visit Seattle. Festival Affiliates are 21st Century Fox Global Inclusion, ATK Audiotek, Konsonant Music, SAGindie and Writers Guild of America West. Additional support provided by National Endowment for the Arts. Stella Artois is the Official Beer. IMDbPro is the Official Industry Resource. CITI is the Official Credit Card. The LINE, NoMad Los Angeles and Freehand LA are the Official Hotel Partner. Essentia Water is the Official Water. Hillersden Estate Wines is the Official Wine. Getty Images is the Official Photographer.