From the Archives: How Ashok Amritraj Went from Maverick to Mogul
Missed the 2020 Film Independent Forum when it happened live? Don't worry—the full 2020 Forum Toolkit is now available On Demand through October 31, packed with panels, workshops and in-depth discussions featuring acclaimed artists, filmmakers, industry leaders and more. Visit our how-to page to learn how to access.
***
It's often said that whenever a door closes, a window opens up somewhere else; presenting new opportunities we all strive to recognize, appreciate and take advantage of. For example, we were disappointed when the rise of COVID-19 made our usual LA-based Film Independent Forum setup an impossibility for 2020. But, in turning this year's #FiForum20 into a new weeklong virtual event, it immediately became clear that the pivot would enable us to reach far beyond the walls of a single campus or lecture hall—allowing our speakers to engage with working, established and would-be filmmakers worldwide.
In addition to a robust slate of individual workshops and panels specifically focused on film development, production and distribution outside the US, this turbocharged emphasis on international cinema demanded the addition of a brand-new Global Executive Keynote.
Who better to share their expert insight into global film marketplace than Ashok Amritraj, longtime Chairman and CEO of the Hyde Park Entertainment Group, whose 35-year career as a producer and executive has grossed over $2 Billion worth of box office worldwide, numerous award wins and nominations, and at least one instance of death by roundhouse-kick-into-electrical-box (that one courtesy of the 1991 Jean-Claude Van Damme vehicle, Double Impact.)
Growing up in Chennai, India, Amritraj said he was always drawn to the cinema, and dreamed of one day having a career in film. "India has always been a country that very much loves the movies," he said. But first, Amritraj had to endure many thankless, grueling years as a superstar athlete, traveling across the world as a pro tennis A-lister, including a trip to Wimbledon. "Tennis was a wonderful entree into the world," he told the session's moderator, Variety writer and editor Manori Ravindran. It was a worldliness that would later pay off, big time.
In 1974, tennis brought Amritraj to Southern California, to play as part of future Lakers owner Jerry Buss's Los Angeles pro team. And though he continued to play throughout the '70s, it was Amritraj's love of the film industry that kept him in Hollywood, as he slowly built a network of powerful showbiz contacts thanks to his status as a celebrity athlete, touring studios and observing how things worked.
The big career pivot came in 1981—a time when "there were no Indian producers in Hollywood," Amritraj says—when he finally hung up his racquet. "I made the decision to go into the entertainment industry, and the next four or five years. Those were some of the toughest years of my life," adding that, as an immigrant and aspiring producer of color, "there was really no path to follow."
Often Amritraj found himself in the offices of film execs, ostensibly to discuss a project, only to discover that said execs were only interested in getting some advice in order to improve their backhands and serving motions.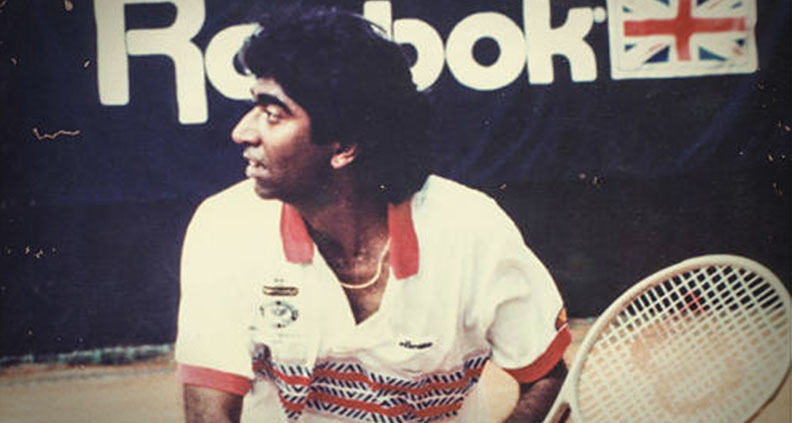 In 1985, Amritraj decided to go the independent route, raising $500,000 from friends to make his first film. "The '80s were a fascinating time for independent cinema," he said, "because VHS and Betamax were coming around," leading to an explosion in the demand for home video content.
Amritraj eventually linked up with the legendary Roger Corman for a series of films—an experience he cites as hugely educational, learning everything from script development, to camera blocking, to final asset delivery.
After reconnecting with passing acquaintance JCVD at Cannes one year, the unlikely duo teamed up to make the aforementioned Double Impact—the perversely enjoyable actioner Amritraj considers his breakthrough, the success of which laid the groundwork for Hyde Park's continued success throughout the decade.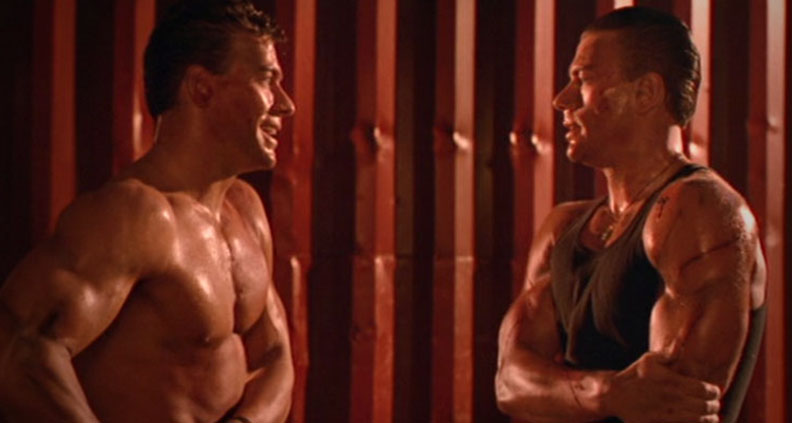 In the '90s film studios "hadn't figured out international distribution yet," said Amritraj. That's where he came in, swooping in to manage vast, lucrative portfolio of foreign theatrical rights, steading growing from indie scrapper to major industry power player. "The movies got bigger, the stars got bigger. It was an incredible time for cinema," he says of the era, which only began to fade, he says, in the late 2000s—curtailed by the recession as well as an increasingly hands-on approach to foreign sales from Hollywood studios.
"Being aware of the global marketplace has always been one of the advantages I've had," said Amritraj. "It's something I've been able to use very well. I've been able to evolve with the marketplace, from the days of VHS and Betamax to DVDs to the international cable market, whatever there may be."
Hyde Park's success has enabled Amritraj to take on a variety of philanthropic endeavors, including a board seat on the Academy of Motion Picture Arts and Sciences' Executive Committee for Diversity and Inclusion. "One of the great things the Academy has done [in recent years], is been so inclusive in allowing more membership into the Academy"—including more foreign filmmakers.
And, to return to our opening motif: Amritraj says, of his remarkable staying power: "When the door opens a little bit, I'm a hard guy to get rid of."
The 2020 Film Independent Forum was supported by Premier Sponsor SAGindie, and University Partner Loyola Marymount University School of Film and Television. Film Independent promotes unique independent voices by helping filmmakers create and advance new work.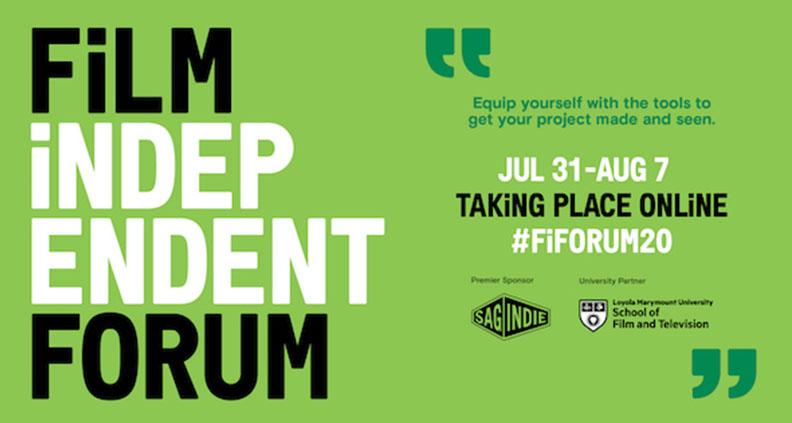 More Film Independent…
(Header: Hyde Park Entertainment production 99 Homes)