ICYMI: The Fi Forum Returns This Weekend! New Screenings Announced.
We originally posted the below piece a couple of weeks ago to tout the in-person return of the annual Film Independent Forum to the DGA in Los Angeles, happening this weekend, September 29-30. Since then, two new events have been added to the Forum schedule: Pedro Almodóvar's Strange Way of Life and buzzy Sundance hit Fair Play. Action-packed!
***
For the first time since 2019 (hello fidget spinners!) Film Independent's autumnal industry gathering—the Film Independent Forum—will be taking entirely live in person at its traditional home, the Directors Guild of America in Los Angeles. Alternate venues, hybrid virtual sessions and a friggin' global pandemic may have made things difficult to pin down in recent years, but this year all your #FiForum23 filmmaker panels, keynotes, industry networking events and more will be exactly where you expect. And they'll be there for two days only, September 29-30. Get your passes today.
For as long a moviemakers—be they fresh-faced film students, mid-career hustlers or savvy veterans—have been scratching their chins and wondering, "What the hell?! How am I supposed to do any of this?" there has been the Fi Forum, providing resources to inspire career filmmakers with the facts, tools and face-time to get their projects both made and seen.
The official schedule can be found here—but we can guarantee another great year of wide-ranging and inclusive conversation about the complicated (and forever increasingly so!) business of independent film and the cunning, found families and creative juice needed to sustain a long-term career in cinema.
That sounds pretty good, right? So save the dates: September 29-September 30. In the meantime, here's some info about all the stuff you definitely don't want to miss…
'FRYBREAD FACE' SCREENING AND Q&A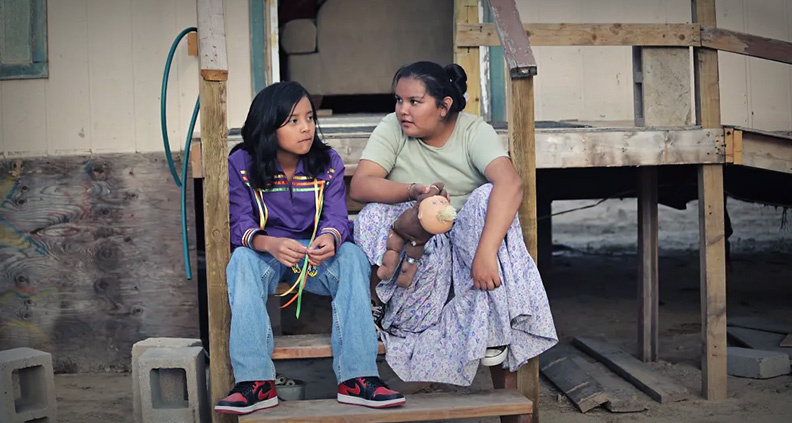 Who: Billy Luther (Navajo, Hopi, Laguna Pueblo) is the director/producer of the award-winning documentary Miss Navajo, which premiered at the 2007 Sundance Film Festival and aired nationally on PBS' Independent Lens that same year. His second documentary feature, Grab, premiered at the 2011 Sundance Film Festival and aired nationally on Public Television that same year. He is a Film Independent Screenwriting Lab, Directing Lab, Fast Track and Project Involve Fellow.
What: An official selection of SXSW and TIFF in 2023, Frybread Face and Me throws away stereotypes of Native American life and revels in the joys of being Indian. It takes audiences on a journey into a world that hasn't been seen before: a hilarious look into a summer of "firsts," both immersive and heartfelt, told through the eyes of two young Native kids. Already acclaimed by critics, Frybread perfectly represents the heart of Film Independent Artist Development, having been nurtured through our Screenwriting Lab, Directing Lab and Fast Track film finance market.
Where: Friday, September 29 at 7:00pm. Directors Guild of America, 7920 Sunset Boulevard, Los Angeles, California.
JUSTIN SIMIEN KEYNOTE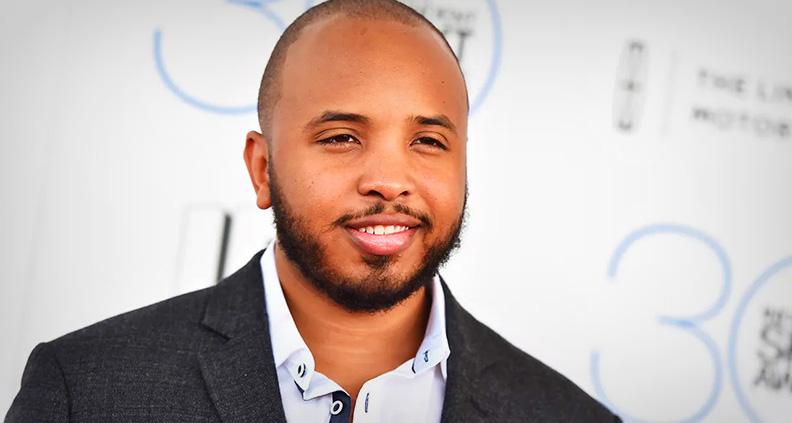 Who: A 2010 Film Independent Project Involve Fellow, Justin Simien is the creator, writer, director and producer of the critically acclaimed feature Dear White People (adapted into a four-season Netflix series) and, most recently, Disney's Haunted Mansion. Simien's other work includes the 2020 feature Bad Hair and hosting the popular podcast Don't @ Me. In 2020, he was featured as one of The Hollywood Reporter's "50 Most Powerful LGBTQ Players in Hollywood."
What: Always inspiring and informative, Film Independent Forum keynotes have included presentations and conversations with some of Hollywood's top movers, shakers and creatives. Past speakers include Jordan Peele, Dee Rees, Jason Blum, Ted Sarandos, Ava DuVernay, Joey Soloway and others. Looking for a good place to start? We recommend iconic indie producer Effie T. Brown's famous "Stink of Desperation" speech from 2016.
Where: Saturday, September 30 at 10:15am. Directors Guild of America, 7920 Sunset Boulevard, Los Angeles, California.
STRIKE FORCE FIVE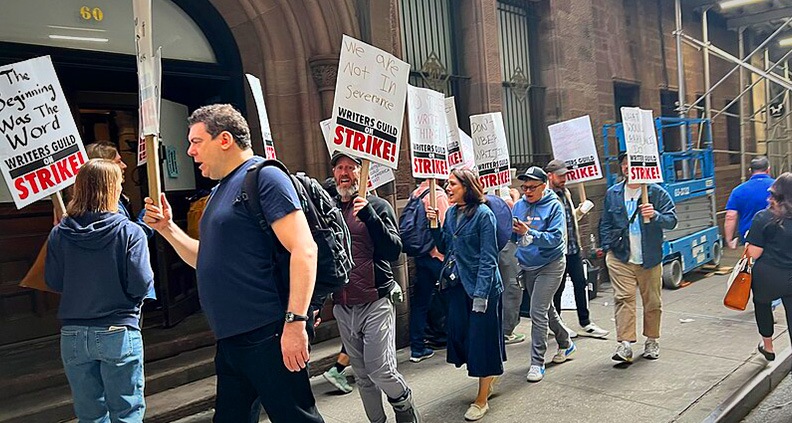 Who: A who's-who of the best-known indie producers working today, full lineup to be announced soon. Already confirmed is Datari Turner, producer of Netflix's They Cloned Tyrone, Uncorked and the surrealist sci-fi drama Nine Days.
What: Our annual Producers at the Table panel will discuss the challenges producers face today, with two ongoing guild strikes and a sluggish theatrical market that still hasn't bounced back to pre-pandemic numbers. Is theatrical dead for all but the largest independent titles? And with streamers dominating sales at festivals and markets, what does this mean for the bottom-line and back-end? From telling stories that matter to sustaining a career, these producers prove that it can be done and will offer tips and advice for all..
Where: Saturday, September 30 at 5:00pm. Directors Guild of America, 7920 Sunset Boulevard, Los Angeles, California.
The Forum kicks off at the DGA on Friday, September 29 with our popular Industry Connect networking sessions beginning at 3:3opm, followed by an Opening Night reception beginning at 5:30. At 7pm, it's time to move inside the DGA theater for the presentation of the 2023 Film Independent Changemaker Awards to Fellows Smriti Mundhra, Pamela Ribon and Kim Yutani.
Saturday panels include Financing Clinic: How Do You Package a Movie in Today's Market? as well as panels about AI, case studies of both narrative and nonfiction projects, distribution and more, including another two-hours of Industry Connect networking sessions. Lastly, after all is said and done, it's time for everyone's favorite part of the weekend: Happy Hour!
Confirmed 2023 Fi Forum panelists (with more continuing to be added) and speakers include:
Stephanie Allain (Executive Producer, Leimert Park, Really Love)
Maria Altamirano (Producer, All Dirt Roads Taste of Salt; Co-Producer, Los Espookys)
John August (Writer, Aladdin, Big Fish)
Justine Bateman (Writer/Director/Producer, Violet; Author, Fame and Face)
Julian Breece (Writer; Rustin, When They See Us)
Ryan Broussard (VP, Sales and Production Incentives, Wrapbook)
Lisa Callif (Partner, Donaldson Callif Perez)
Tze Chun (Executive Producer, Secrets of the Mogwai; Writer, Gotham)
Jess Dang (Writer/Director, Surrender)
Adamma Ebo (Writer/Director; Honk for Jesus, Save Your Soul)
Adanne Ebo (Producer; Honk for Jesus, Save Your Soul)
John Patton Ford (Writer/Director, Emily the Criminal)
Jenny Jue (Casting Director, Okja)
Eddie Kim (Producer, Liquor Store Dreams)
Angela Lee (Director of Artist Development, Film Independent)
Adina Luo (Director, You Have the Floor)
Billy Luther (Writer/Director; Frybread Face and Me, Miss Navajo)
Liz Manashil (Distribution Consultant; formerly, Sundance Creative Distribution)
Jessica Olthof Dang (Producer, Surrender)
Darren Rao (Producer, Surrender)
Jay Redd (VFX Supervisor; For All Mankind, Alice Through the Looking Glass)
Justin Simien (Director, The Haunted Mansion, Dear White People)
Drew Sykes (Producer, Emily the Criminal)
Rahdi Taylor (Executive VP; The Concordia Fellowship, Concordia Studio)
Datari Turner (Producer; They Cloned Tyron, Uncorked)
So Yun Um (Director/Writer/Producer, Liquor Store Dreams)
Andi Wong (Agent, CAA)
Miranda Yousef (Director, Art for Everybody)
Film Independent Members receive a significant discount on passes, which are FREE for Arts Circle Members, $149 for Members and $189 for Non-Members.
Not a Member? Join now.
The 2023 Film Independent Forum is supported by Premier partners Directors Guild of America and SAGindie. The event's Principal partners are HieronyVision and film payroll platform Wrapbook.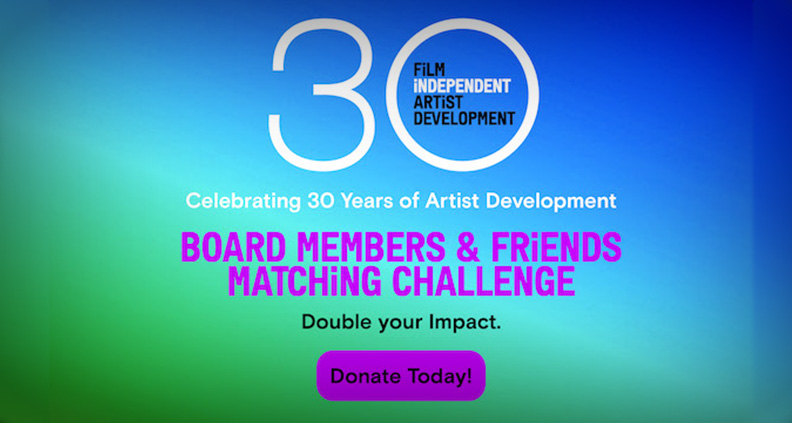 Film Independent promotes unique independent voices by helping filmmakers create and advance new work. To become a Member of Film Independent, just click here. To support us with a donation, click here. Your donation–and impact–will be doubled through our Board Members and Friends Matching Challenge, available through Friday, September 15.
Keep up with Film Independent…