Guest Post: Dispatches from a Virtual, But Hardly Distant, Screenwriting Lab
The 2023 Film Independent Screenwriting Lab is still accepting applications! The non-Member deadline is September 14, while the extended deadline for Film Independent Members is September 23. To encourage all you scribes out there to consider the opportunity, we asked 2021 Fellow Iesh Tharpar to share his experiences in the Lab.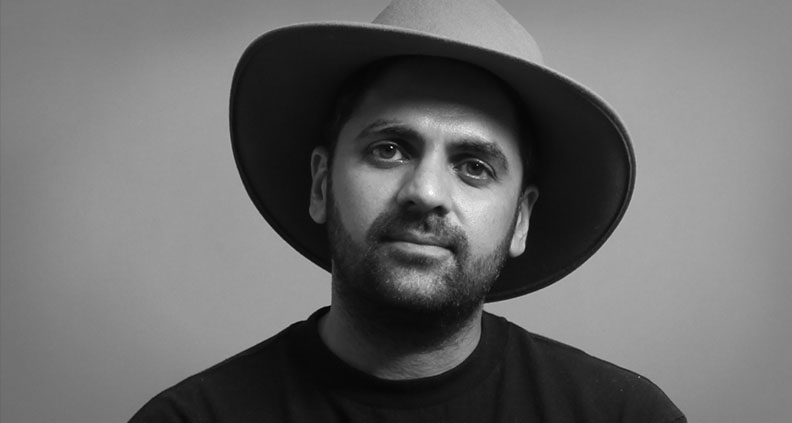 2021 was proving to be a year of very mixed emotions. The pandemic was still rearing its ugly head and the chance of getting to shoot anything anytime soon seemed slim. But then my wife and I found out that we were expecting twin girls… and that I had been selected for the Film Independent Screenwriting Lab. Double yay! Amazing things still happen, people.
Like most things that year, everything was happening remotely. The Screenwriting Lab was no different. But any nerves or preconceived notions that perhaps I had accidentally slipped into the Lab by computer error (or even if I would appear awkward or silly on Zoom) completely fled once I met with the cohort–the most genuine, nurturing group of people that I've ever been around.
This was the start of an incredible two weeks of virtual (but never distant) meetings consisting of creative mentor sessions, peer-to-peer feedback, guest speakers and practice pitch sessions–all of which culminated with an opportunity to connect with industry folks and pitch our projects.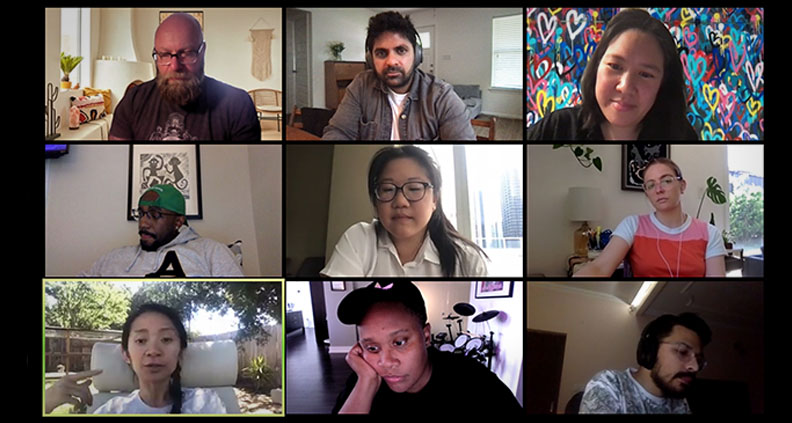 I earned my MFA in filmmaking from Columbia University (NYC), and had been working on my film, Alien Kulture, for several years after graduating. The story is about a British Indian youngster growing up in Margaret Thatcher's racially divided Britain, battling the conservative trappings of society and his insular-minded older brother in pursuit of his unlikely punk-rock ambitions.
Feeling a little stuck and a bit too close to it, I decided to apply to the Film Independent Screenwriting Lab, clinging on a hope and prayer that it would kickstart my brain into action. And you know what? It did! This Lab makes you ask the hardest questions of your project–it's just what I needed to break out of my shell and get stuck into the creative flow again.
Writing is often done in solitude and can be isolating. But from the get-go this Lab felt like a safe space for me to open up, explore, push boundaries and be challenged by fellow Fellows, the advisors, and myself.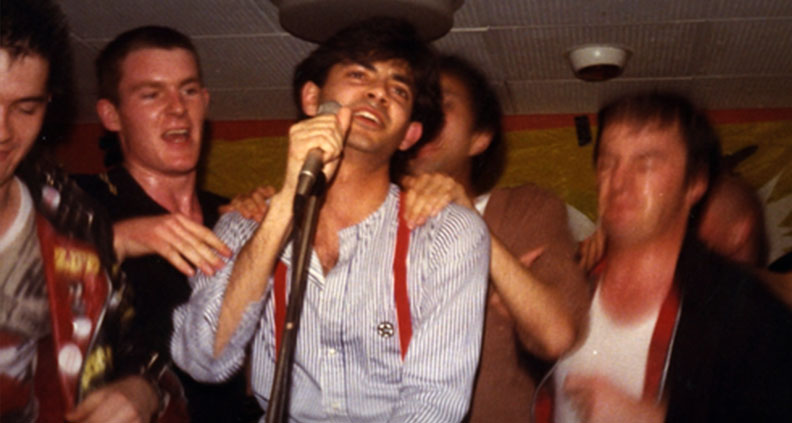 The focus of the Lab is very much the process, not the result. Sessions with the lovely Ruth Atkinson, for instance, were all about helping us take risks, push boundaries and confront our own personal fears. You talk story and life for hours on end, until the two fuse together and you are quickly reminded that in order to create worlds and characters that breathe authenticity and specificity, it has to come from a place of truth and connection to the material.
One of my favorite aspects of the Lab was getting to meet so many industry professionals. The Mentors and Speakers were the top notch and imparted invaluable advice. I'm talking about writers and directors of fabulous and award-winning films. We got front row seats to their personal journeys–their experiences, challenges and successes. We all walked away feeling that we too can make our films a reality one day.
The Screenwriting Lab took me from feeling nervous and anxious about my work to feeling confident and in control. After the Lab was done, I was buzzing. Inspired and with a solid idea for a rewrite plan, I swiftly completed a Page One revision based on the feedback I received. And even though it still needed work, it was a draft that felt stronger, richer and more refined than any previous one I had done.
But more important than that, the two weeks spent logging onto Zoom to attend various sessions became oddly validating. After the Lab, I felt recognized and acknowledged as a proper screenwriter, that I was now part of a fraternity of sorts, and I'm sure my fellow Fellows can attest to that too.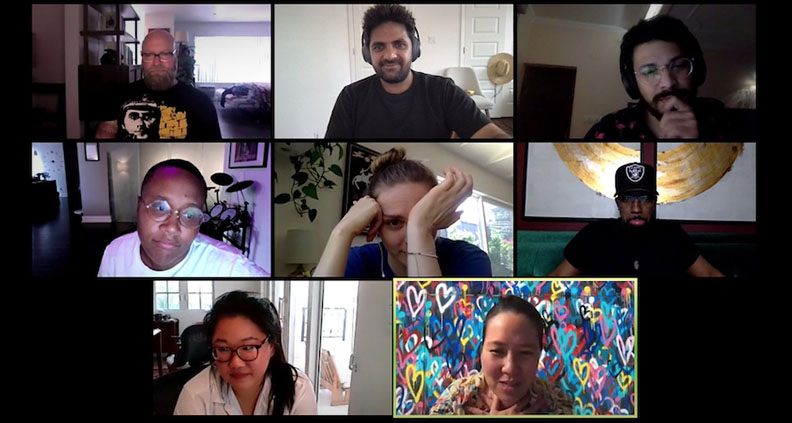 Talking of, my five lab mates are all talented, wonderful, inspiring humans whose scripts deserve to be made. Meeting them was a beautiful reminder that there are new friends and collaborators out there to be made in the vaccinated world, and I cannot wait to cheers to our future successes when we get to finally meet in person one day.
And speaking of even more remarkable people, I have nothing but admiration for the kind, funny, supportive, and ridiculously talented group of people who work at Film Independent. They genuinely care. The purity of intentions, the spirit of generosity, and the palpable sense of community is what I left this lab with. Film Independent's continuous support is overwhelming. Having been a Project Involve Directing Fellow and now also a Fast Track Fellow, I cannot thank them enough for believing in my work, and for trusting me with the opportunities.
Apply now (preferably before having twins!)
The 2023 Film Independent Screenwriting Lab is currently accepting applications. The regular deadline to apply is September 14, but Film Independent Members have until September 28.
Film Independent Artist Development promotes unique independent voices by helping filmmakers create and advance new work. To become a Member of Film Independent, just click here. To support us with a donation, click here.
Keep up with Film Independent…