Survey Says: Brad Pitt, Babies and Barf – Our Fellows' Best Days on Set (Part One)
Every day on a film set is a new adventure. Like if your romantic leads suddenly decide they hate each other. Or the set floods. Or the number of pages needing to be shot out in one day seemingly exceeds the number of known stars in the universe. Other times these adventures are much happier. A child actor reveals a hidden talent for drone photography. You work with a legendary actor. You get to watch the Berlin Philharmonic perform from Lydia Tarr's proprietary vantage point. According to a wide-ranging cross-section of our Film Independent Fellows, all these moments, plus a whole lot more, constitute their "best day ever" on set.
Kicking off at the Spirit Awards this past February, Film Independent has been using 2023 to celebrate the 30th anniversary of its Artist Development programs–incredible industry incubators like the Fi Producing Lag, Screenwriting Lab, Documentary Lab, Fast Track, Episodic Lab, Global Media Makers, Grants & Awards and many more, all of which are made possible by Film Independent's Members and supporters. Which, hey: we're smack-dab in the middle of our annual matching campaign, if you're feeling generous–and want to double your impact!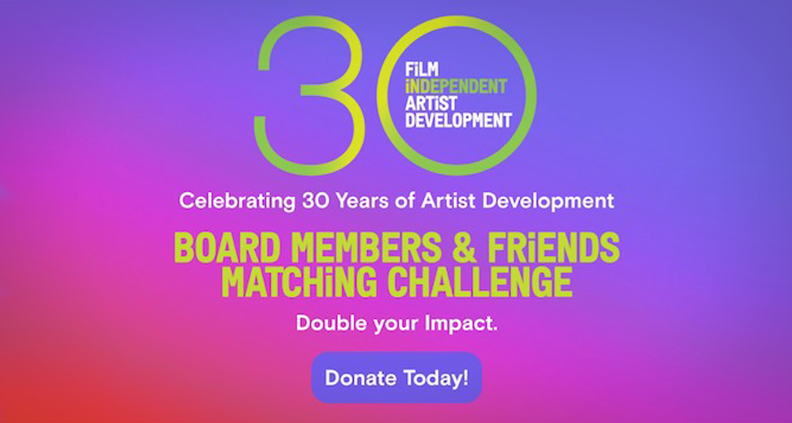 Of course, 30 years of Artist Development also means the accumulated wisdom and collective experiences of three decades' worth of Film Independent Fellows, which is why we've been canvassing our stellar roster of cohorts–past and present–to ask some of the most important questions related to their lives and careers, part of a new series we're calling (until Steve Harvey sues us) Survey Says. We received so many replies that we're going to follow-up with Part Two later on, but here's what some of our favorite Fellows had to say…
What was your best day–ever–on set?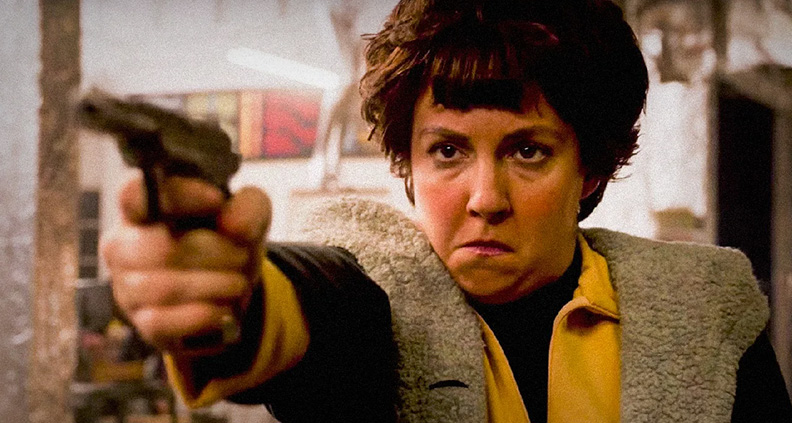 Working with Brad Pitt and being pressed for time by his agent. He noticed and sidebarred me to say, "Take the time you need to do it right." It was very rewarding to have been seen and heard by such an A-list celebrity. It was also an amazing experience to see him be so mindful. (Peter Maestry, Fast Track, Producing Lab)
Some of my best days on set were working with Lena Dunham, as Valerie Solanas, and the rest of Valerie's coven on American Horror Story. It was my first episode of TV, and there was so much love and support. And on the days with the coven, there was so much female power, and it felt joyous and freeing and wonderful. (Rachel Goldberg, Project Involve, Screenwriting Lab)
My best day on set was probably my hardest day. It was a night shoot on the last day of shooting. Our shot list was large and we were running out of time. I was the assistant director and there was a lot of pressure to get everything before we wrapped production, but it wasn't looking possible and everyone was getting stressed. This was after eleven smooth shooting days where we didn't have any major issues. When we weren't able to get everything, it felt terrible and was a big letdown. After a few days, we found the time and money to do a few days of pickups. Getting some rest and then planning these additional shots were instrumental to improving what we had and made a huge difference in how the film turned out–and getting into Sundance. It taught me to try your hardest, but not to give up, even when it seems like all is lost, and keep pushing until you get what you need. (Anil Baral, Fast Track, Producing Lab)
My best day on set was earlier this year, when for the first time I starred in one of my productions. I had first written this TV concept over 12 years prior to the shoot and had gathered around me the most like-minded, fun-loving people for this comedy we were shooting. It was such great energy! (Yolanda Keabetswe Mogatusi, Global Media Makers)
My best day on set is any day on set when the whole production is humming harmoniously and joyfully. (Li Lu, Screenwriting Lab)
My best day on set was also my first real day on set. For the production of my first short film, Airplanes, I confidently transported my cast, crew and a 35mm Panavision camera kit to a Pennsylvania carnival. However, the gravity of the event hit me just as filming was about to begin. The idea of a group of newbie filmmakers managing a complex shoot amidst a live carnival had seemed straightforward until the actual execution. Overwhelmed, I threw up! Nevertheless, the film turned out great, with the usual challenges navigated along the way. It's one of those situations where, had I known then what I know now, I would've been too intimidated to even attempt such a project. Sometimes, inexperience can be a blessing in disguise! (Jen Heck, Documentary Lab)
The end of day when no one got injured on a night shoot with rain, guns, moving car, rain and kids. (Cherryl Espinoza, Project Involve)
I'm an editor. I don't go on set, lol. (Mengyao Zhang, Project Involve)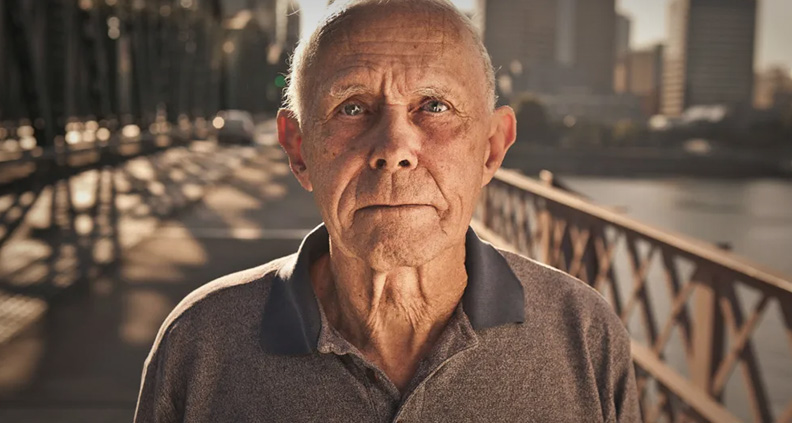 My best day on set was when I got to work with two of my heroes–Andrea Bang from Kim's Convenience and Keiko Agena from Gilmore Girls. We all connected as people, I learned so much from observing how they work as performers. It was something I'll never forget. (Jess Dang, Fast Track)
There are so many memories and so many different experiences. It's difficult for me to say what my best day on a set was. But one of the most magical moments I remember was when I was sitting on a camera crane right behind the head of Sir Simon Rattle conducting the Berlin Philharmonic Orchestra, playing "La Mer" by Debussy. It is a position that normally only the conductor can have, I got goosebumps from experiencing the magic of music like never before in that moment. (Matthias Grunsky, Grants & Awards recipient)
Working in documentary and non-fiction I can't say we necessarily have "best days" but we certainly do have "unexpected days." For my documentary Before You Know It, which is a portrait of three gay senior men, I had the pleasure of filming and marching along a community of seniors in the NYC Pride parade the day after NY legalized same-sex marriage. As you can imagine, the level of excitement and celebrations were infectious! (PJ Raval, Documentary Lab, Fast Track)
My best day on set was actually a result of the worst of circumstances. I was helping out on a shoot and when I arrived at call time, IATSE was there with picket signs. Hours later, everyone was called back to set and within the first 30 minutes the two leads, who were supposed to be love interests, got into a big fight. Not to mention we're shooting outside in below 40-degree weather and it's an overnight shoot. Most of the crew was huddled up at crafty–a very small and dirty motel room–to stay warm. To pass the time and to keep our sanity, we all started singing "Yams" by Masego. (Brian Grigsby, Project Involve, Fiscal Sponsorship)
I will never forget my first day filming for Ahead of the Curve, surrounded by an entirely female crew. It was a literal dream come true. (Jen Rainin, Documentary Lab)
My best day on set was shooting my latest short, Yes, Daddy. We had choreographed the blocking so specifically because of the intimate nature of the scene and had shot video storyboards to make sure it cut together. So by the time we were on set, we were so relaxed that we finished early. You can never prep too much! (GG Hawkins, Episodic Lab)
Discovering that my child actor could expertly pilot a complex drone shot over the ocean… with me swimming in it! (Jonathan Wysocki, Fast Track, Project Involve)
Shooting 17 scenes in Boyle Heights in 12 hours with the late, great Clarence Williams III on my first feature film, The Blue Hour. It was the best day because of the simpatico Clarence and I shared for the character of Ridley that he played. I took my grandmother's weaving wisdom to heart: tailor the clothes to fit the person, not the person into the clothes. Tailoring the character on the page to fit Clarence's personal life experience elevated the performance to a level I could never imagine, that did not exist on the page. One look in Clarence's eyes was worth several novels. That day, I felt the power of what cinema truly is in my bones.  In Clarence's silent gravity, the whole breadth of life was evoked. Eternally grateful to the gods for that day that stays with me every day. An image truly is worth a thousand words. (Eric Nazarian, Project Involve)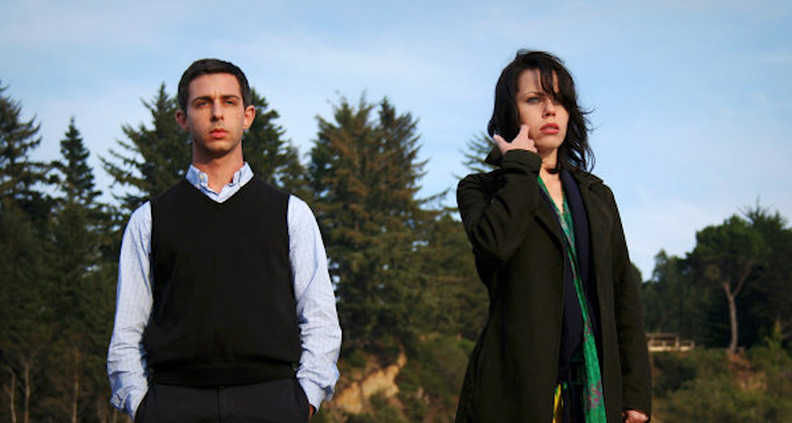 The best day on set was when I held my two-year-old son while directing a scene. (Dominique Jossie, Global Media Makers)
This is cheesy, but every day I get to direct is my best day on set. I'm more prepared every time and I have the opportunity to discover something new. (Sara Seligman, Fast Track)
When we were directing our first feature, Humboldt County, starring Jeremy Strong in his first film/TV role. There was a scene that we were intent on being "more beautiful" than anything we had shot in the film up to that point. But frankly, we had no idea how to make that happen. On the day, the sun was our filmmaking partner as it cast incredible light on directly half of Jeremy's face at a critical moment. The movie gods shined down on us that day–literally. (Danny Jacobs, Directing Lab, Screenwriting Lab)
My best day on set was the last day of filming our feature, Late Bloomers. We were in the Rockaways, trying to make it pass for Northern California. Along with capturing some magical moments on screen that day, there was a general joyful energy being put forth by the crew and producers, who had all worked so hard to make this film happen. At lunch, a bunch of us ran to the beach and jumped in the ocean (and still got back in time). One of the only things I felt like I could be helpful with on set, as a writer and associate producer, was to make people feel welcome, valued and safe. It was a very personal movie and it made me so happy to see people finally celebrating their own personal work and journeys within the two months we had all grown together to become a weird family. (Anna Greenfield, Screenwriting Lab)
Filming my first restorative justice circle. (Cassidy Friedman, Documentary Lab, Fast Track)
Being on a Snoop Dogg music video at Elysian Park. The production was more like a family hangout, BBQing, DJing  and partying with Ice Cube, DJ QUIK, Too $hort, E-40 and many more West Coast Hip-Hop icons. (Benjamin Quinones, Project Involve)
We faced historic floods while filming 7 Prisoners in Brazil. The majority of the crew got flooded off set one day. Everyone was OK but only a handful of the crew could bypass the floods and make it to set safely. We pulled through, doubled up positions, and made our day regardless—even without G&E or lights. That is true solidarity. (Alexandre Moratto, Fast Track, Screenwriting Lab, Grants & Awards recipient)
The first day directing my feature film. After spending months putting together the pieces the moment when the camera was beginning to record was finally unfolding. It was a stressful, chaotic day. It was pure magic. (George Gomez, Project Involve)
Film Independent promotes unique independent voices, providing a wide variety of resources to help filmmakers create and advance new work. Learn more online and become a Member of Film Independent today.
Keep up with Film Independent…