Guest Post: 'Down With The King' Finds Its Home in Fast Track
Applications for Film Independent's Fast Track film financing market are still open with our June 21 extended Member deadline. We asked Fast Track success story Down with the King to share their experience with the program. This is what producer Rob Cristiano had to say. Down with the King is on Digital and SVOD beginning June 28.
***
The old adage says it's not what you know, it's who you know. Both are important, but what's really crucial is the strength of your relationships with the people "you know." Being a filmmaker has a lot to do with building up a great network of collaborators, supporters and hopefully people that inspire you. But it's not enough to just go out and network. You have to find your team–the people that see you, know what you can do, trust you and want to help you get to where you're going. You don't have to have that level of connection with everyone you work with, but when you want to make a film, it's worth searching far and wide for a partner that you can connect with on the highest level.
Writer/Director Diego Ongaro and I participated in Fast Track together in the fall of 2018 in hopes of finding financing for our film, Down with the King. The film is about a famous rapper that has fought tooth and nail to get to the top, but yearns for a simpler life and begins to think that he's found it in the quiet countryside of rural Massachusetts. The first film Diego and I made together (Bob and the Trees) premiered at Sundance '15 and we had been talking about making DWTK for about two years.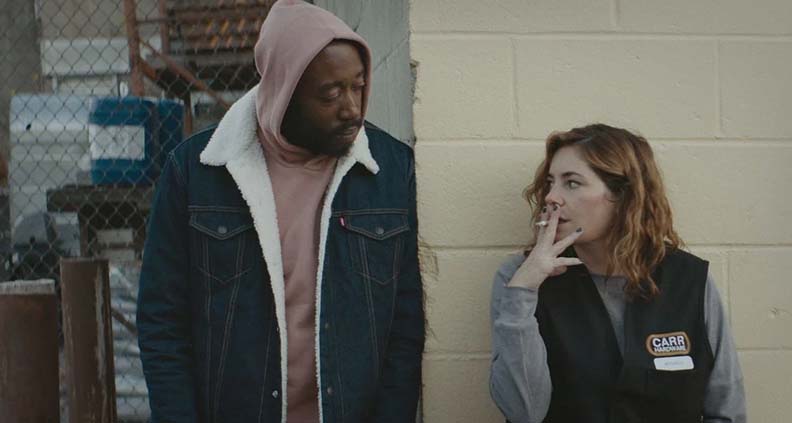 I had participated in a number of filmmaking labs over the years, but it became really apparent to me that I needed something different. I felt good about my track record as a line producer and abilities as a creative producer, but I had yet to get a film financed. What I really needed as a NY-based independent producer with no industry representation working with a director with no industry representation was someone to open some doors for us, and in a nutshell that's what Fast Track did for us in a big way.
Diego and I had a story that we knew could be great, and we simply needed the opportunity to have real conversations with production companies and financiers about it. Fast Track gives you 15-20 minutes of undivided attention from about 60 industry attendees (60!) that have the power and resources to green-light your film. It's a little bit daunting, but there were no phones ringing, emails going off or meetings for execs to get pulled into. We could really pitch and see if it led us anywhere.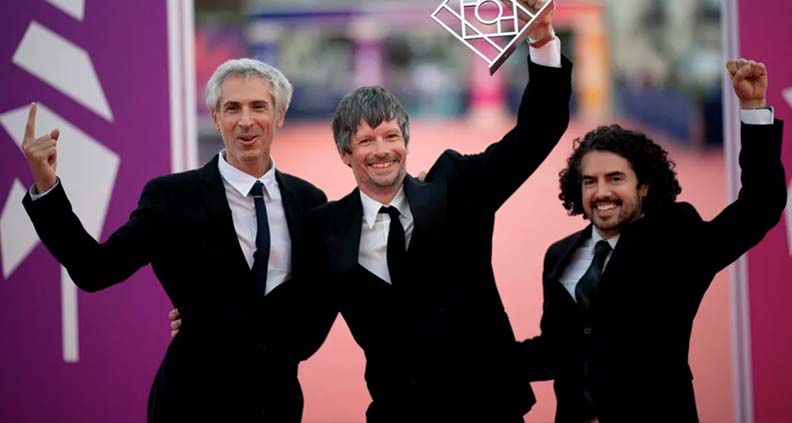 Going into our three days of pitches, we knew there were a lot of different companies with different buckets that they were trying to fill, but we were able to focus on four things that I would recommend any Fast Track fellow keep in mind:
Clearly/confidently pitching who we are and what we want to do, and improving from one meeting to the next by keeping the things that were working in the pitch and fixing/removing the things that weren't
Getting real feedback on the pitch, how we could partner to make it and whether they'd check out our materials
Feeling out what attendees were actively looking to make and whether our project was a fit (listening to what the industry attendees say about their own company's goals is just as important as pitching)
Looking for a spark of connection to our project or to our work that would allow us to building a connection beyond our short pitch meeting
Down with the King was ultimately a Fast Track success story. There, I reconnected with Jake Craven from Breaker Studios (formerly SingularDTV) whom I had met briefly about a year before. Jake had actually seen and enjoyed Bob and the Trees and there was that connection that we were looking for. After Fast Track, he checked out our treatment and really enjoyed it.
We kept in touch and the timing to make the film ultimately became right at the time when you'd least expect it, four plus years after we set out to make it and five months into a pandemic. He and producers Zach LeBeau and Kim Jackson saw what we could do, what we wanted to do, how we wanted to do it, and greenlit the film. We had our team, and two months later, we were shooting with rapper Freddie Gibbs in the Berkshires.
Less than a year later, Down with the King premiered at the ACid section at Cannes '21 and then won the top prize at Deauville Film Festival–an award shared with a jaw dropping list of indie successes (including Being John Malkovich, Whiplash, and Little Miss Sunshine). Sony's Stage 6 Films came on to distribute the film and it will finally be available on Digital and VOD on June 28. How's that for a series of connections?
Film Independent's Artist Development promotes unique independent voices by helping filmmakers create and advance new work. To become a Member of Film Independent, just click here. To support us with a donation, click here.
More Film Independent…