ICYMI: 10 Film Independent Fast Track Success Stories – Apply Now!
Applications for Film Independent's Fast Track film financing market are now open. The non-Member deadline to apply is June 7, while the Film Independent Member Extended Deadline in June 21. NOTE: the following blog originally ran last year.
***
There are a lot of clichés about how to succeed in Hollywood. Among them: the idea that it's all about who you know—as if Entertainment is somehow the only workforce sector where a robust professional network might come in handy. And while there's truth to the cliché, "who you know," in this context, does not mean "a big-time producer whose car I once parked" or "an A-list celebrity whose office is on the same lot where I intern."
"Who you know" means who you actually know. In other words, people you've met in an appropriate setting, to whom you are formally introduced to, by a trusted source, as an accomplished creative peer. The catch? These introductions can be difficult to come by. Unless of course you're one of the 10-15 projects participating in Film Independent's Fast Track film financing marketplace (think speed dating, but for filmmakers!)
Designed to connect producer-director teams, both fiction and nonfiction, with industry leaders, the yearly marketplace (to be virtual this year) consists of round robin meetings with top film executives, agents, managers, distributors, granting orgs and production companies. So! With applications now open, we thought it would be fun to revisit 10 recent Fast Track success stories from yesteryear…
SONGS MY BROTHERS TAUGHT ME (2015)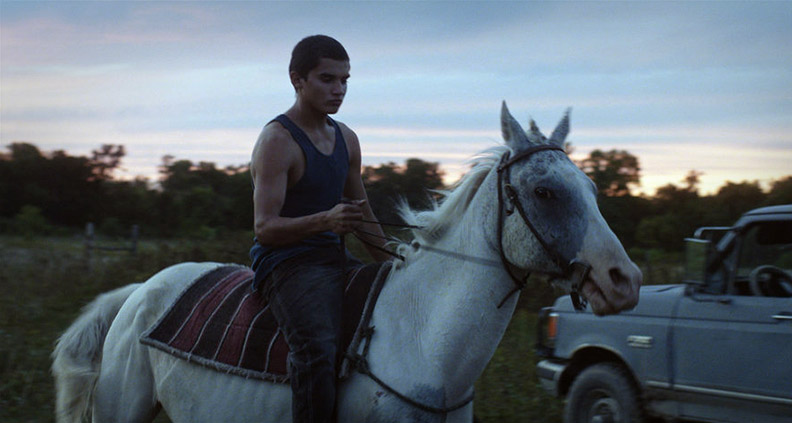 Director: Chloé Zhao
Producers: Mollye Asher, Nina Yang Bongiovi, Angela C. Lee, Forest Whitaker, Chloé Zhao
Starring: John Reddy, Jashaun St. John, Irene Bedard, Taysha Fuller
Where to watch: The Citerion Channel, Kanopy, Hoopla
Genre: Drama
What critics say: From Jordan Hoffman's review in The Guardian: "As an ethnographic work, it is extraordinary, facing stereotypes about life on the reservation head-on, exploring the crippling effects of alcoholism and a non-existent economy with a delicate hand. As drama, the plot is wafer thin—an excuse to stick with our main characters as they take stock of their surroundings. Luckily, the restrained performances and luscious location photography are enough to make this a film worth exploring." The film was nominated for Best First Feature at the 2016 Film Independent Spirit Awards, with Zhoa (The Rider, The Eternal) nominated for the Someone to Watch Award, along with nominations for honors at film festivals worldwide.
BLOW THE MAN DOWN (2020)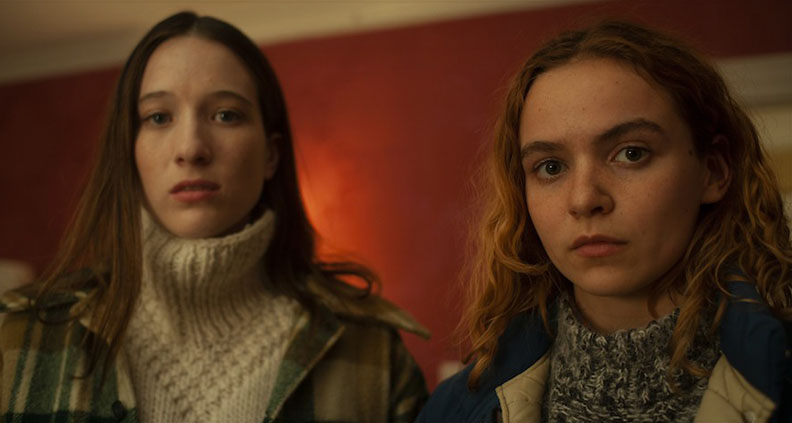 Directors: Bridget Savage Cole, Danielle Krudy
Producer: Drew P. Houpt, Alex Scharfman
Starring: Morgan Saylor, Margo Martindale, Sophie Lowe, June Squibb
Where to watch: Amazon Prime
Genre: Neo-noir
What critics say: From Karyn James' review, The Hollywood Reporter: "This expertly crafted little New England noir has droll dialogue, a female empowerment theme and a sly use of crime elements. A harpoon through the neck might not be the obvious way to kill somebody, but Easter Cove is a fishing town and people use what's at hand… Krudy and Cole adroitly play with genre elements, walking the line between dry wit and genuine suspense. They're knowing about the tropes they use, including a missing knife that could be used as evidence, and the dilemma of fitting a corpse into a cooler that's just a little too small. And while the directors wink at these tricks, the actors stay perfectly in tune with the serious suspense plot." Blow the Man Down was nominated for Best First Screenplay at the 2020 Spirit Awards.
MINDING THE GAP (2018)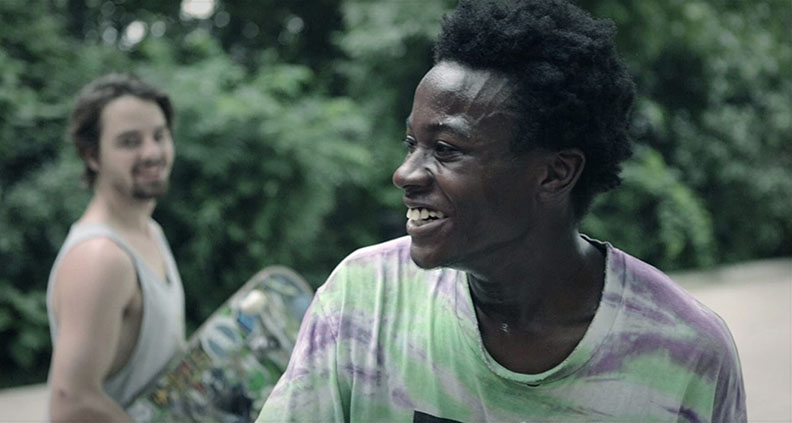 Director: Bing Liu
Producers: Bing Liu, Diane Moy Quon
Featuring: Bing Liu, Zack Mulligan, Keire Johnson
Where to watch: Hulu
Genre: Coming-of-age documentary
What critics say: From Michael Phillips' review, The Chicago Tribune: Much of "Minding the Gap" is painful to witness, but as past and present intersect and recombine and Liu's wealth of footage coalesces, the finished film becomes a cautiously hopeful and even cathartic experience. It's fully responsive as cinema. Liu, who served as editor along with Josh Altman, deploys the lyric skateboarding interludes just often enough to keep everything flowing. Akin to Michael Apted's 7 Up series, or Richard Linklater's narrative feature "Boyhood," at one point we see Zack hurtle through a few formative years in a lovely video montage. Life is beautiful, and cruel, and this film is a dialectic between the harshness and the beauty." Nominated for a 2019 Spirit Award for Best Documentary, Liu won that year's Truer Than Fiction award.
37 SECONDS (2020)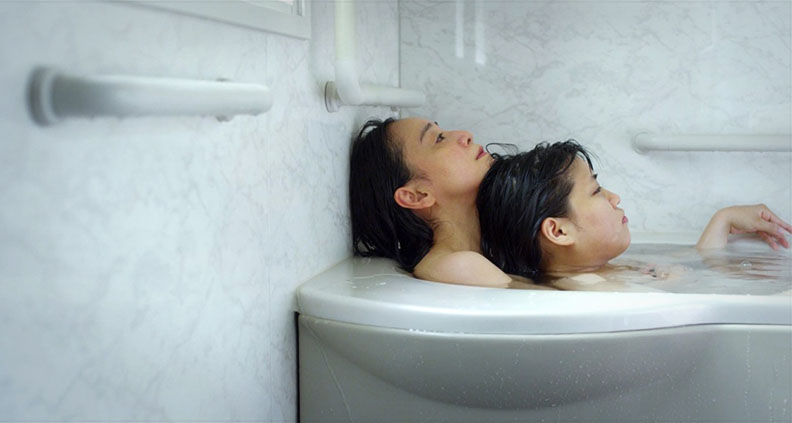 Director: Hikari
Producers: Hikari, Shin Yamaguchi
Starring: Mei Kayama, Shunsuke Daito, Misuzu Kanno, Haruka Imou
Where to watch: Playstation One, Google Play, iTunes, Vudu
Genre: Drama
Why critics say: From Lisa Kennedy's review, Variety: "The Japanese film 37 Seconds deceptively delicate and quietly tough. Not unlike its protagonist. We first glimpse Yuma as she rides a crowded commuter train in Tokyo. From the camera's angle, you might think she's a kid. Her face is tentative, youthful. She's shorter than the people around her because she's in a wheelchair. She has cerebral palsy and she has been the sole concern of her mother since her father left, shortly after her birth. Writer-director Hikari's first feature won two prizes in the Panorama section of the Berlin Film Festival last February, followed by an international festival run. Americans can find it on Netflix. Well-paced, artfully shot and edited, "37 Seconds" mixes anime and illustration with live-action to tell the story of the 23-year-old aspiring artist seeking liberation."
UNITED SKATES (2018)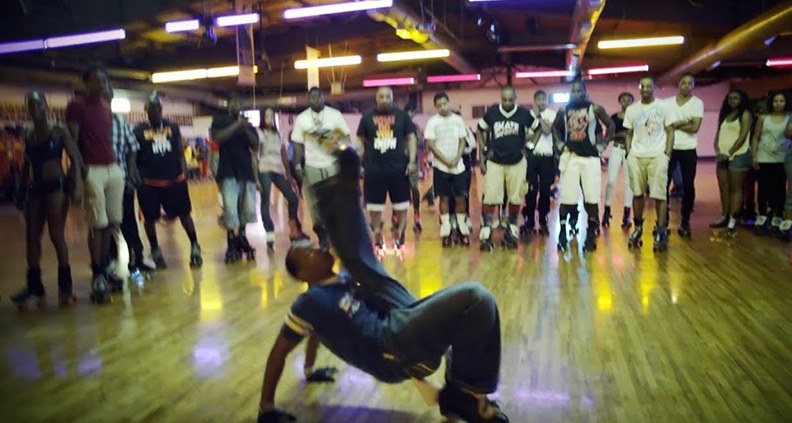 Director: Tina Brown, Dyana Winkler
Producers: Tina Brown, Dyana Winkler
Where to watch: HBO Max
Genre: Sports & culture documentary
What critics say: From Jason Bailey's review, The Village Voice: "Directors Dyana Winkler and Tina Brown helm this affectionate tribute to roller-rink culture and, more specifically, the African-American skate community, which gathers on "adult nights" (coded language, we're told, for "black night") that prove to be raucous celebrations of skating, dancing, and style. But this is a culture that's disappearing, with skating rinks closing across the country, thanks to declining interest and increasing land values. So the mostly joyful picture is permeated by a sense of decline—that it's documenting a phenomenon that may not be with us much longer. As such, it's full of fascinating stories and inside-baseball jargon ("slippery wheels," "JB style," throws, snapping, slow-walking), all of which is wittily assembled to capture the movement and athleticism on the floor. Charming, informative, and a little heartbreaking."
THE DEPARTURE (2017)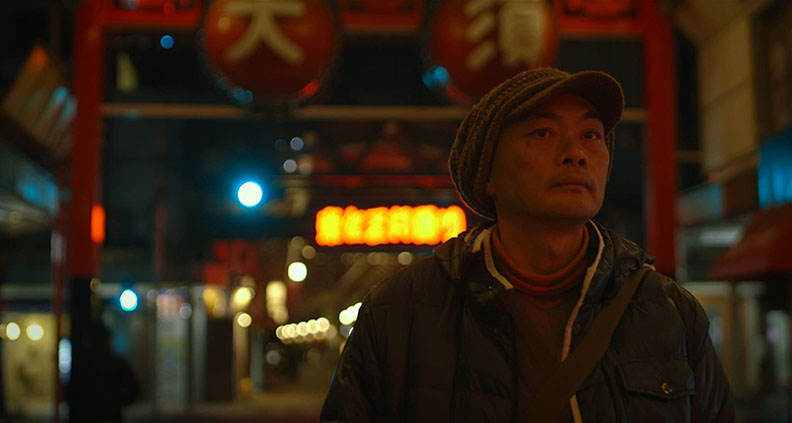 Director: Lana Wilson
Featuring: Ittetsu Nemoto
Where to watch: Amazon Prime
Genre: Spiritual documentary
What critics say: From Robert Abele's review, The Los Angeles Times: "A hard-drinking bad boy turned soft-spoken Buddhist priest, [suicide prevention counselor] Ittetsuo Nemoto operates out of a temple in the countryside, where his wife frets about his client load, his toddler son runs around freely, and those in need of counseling come for his signature workshop. Wilson's film is a quietly observant portrait of the toll Nemoto's work has on someone who finds himself going through his own big questions about life. Nemoto is beginning to reconsider how much time he spends with his troubled clients at the expense of his family and self. Unfailingly sensitive about issues of selflessness and suffering, The Departure is in a way its own work of meditation, on the pressures of living up to the turbulent promise of life's expected length."
JINN (2018)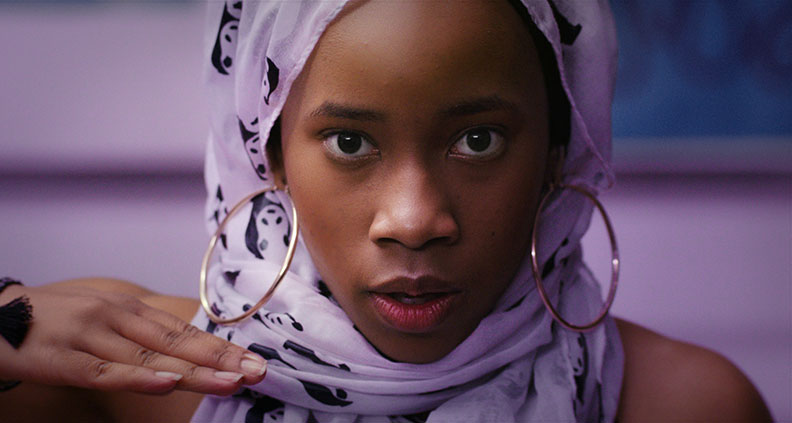 Director: Nijla Mu'min
Producers: Maya Emelle, Arielle Saturne, Avril Z. Speaks
Starring: Simone Missick, Zoe Renee, Hisham Tawfiq, Kelvin Harrison Jr.
Where to watch: Amazon Prime
Genre: Drama
What critics say: From Monica Castillo's review, RogerEbert.com: "Jinn holds several beautiful elements, especially in its central mother-daughter story. Theirs is a fraught relationship, and even though the audience spends only 92 minutes with them, there's a deep sense of their history, ups and downs, resentments and previous fights. With faith in the mix of generational conflict, the stakes feel higher—especially when they're fighting in the car, stuck with anger and exasperation between them. Jade does not want to lose her good standing in this new community where she feels welcome, and Summer's a extroverted spirit who didn't sign up for the duties of religious life. Rebellion almost seems inevitable."
GIVE ME LIBERTY (2017)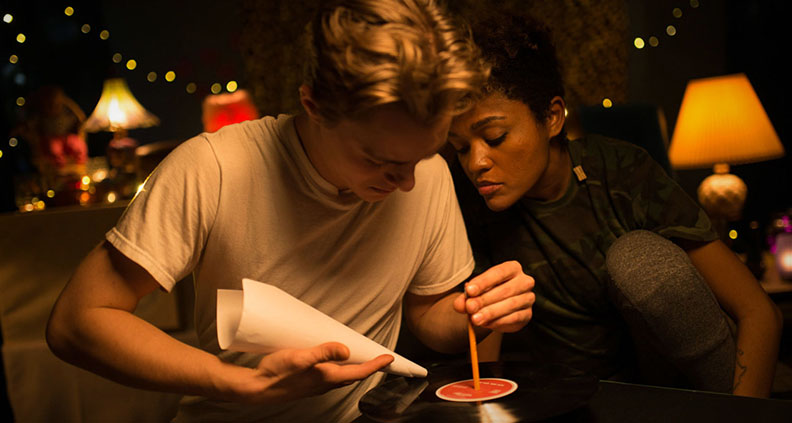 Director: Kirill Mikhanovsky
Producers: Val Abel, Michael Manasseri, Kirill Mikhanovsky, George Rush, Sergey Shtern
Starring: Chris Galust, Lauren "Lolo" Spencer, Maxim Stoyanov
Where to watch: Rental (all platforms)
Genre: Comedy
What critics say: From Vikram Murthi's review, The AV Club: "Give Me Liberty functions as one of the most resonant portrayals of allyship… Vic instinctually understands that many people literally depend on him everyday, and Mikhanovsky and Austen frequently convey the sheer nobility of driving people places they couldn't otherwise get to themselves. This belief extends to the film's production as well, which features a non-professional cast and a community of real people with disabilities, who are depicted with matter-of-fact respect instead of pious pity. Plus, Give Me Liberty indirectly captures a fractured national mood better than didactic agitprop ever could, e.g., a police protest becoming an arena for exorcising oppression and an impromptu communal gathering, with 'Our streets!' doubling as an affirmation that black and immigrant lives do matter, even if it's for different reasons." The film won the John Cassavetes Award at the 2020 Spirit Awards.
A SUITABLE GIRL (2017)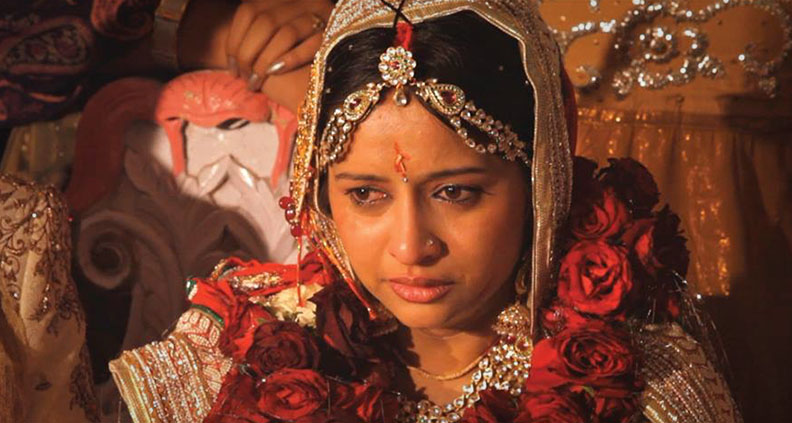 Directors: Sarita Khurana, Smriti Mundhra
Where to watch: Rental (all platforms)
Genre: Social & cultural documentary
What critics say: From Nick Schager's review, Variety: "In A Suitable Girl— shot over three years—marriage is presented as a form of slavery, with a woman forced to abandon her home to assume a deferential position in her husband's residence. Directors Khurana and Mundhra editorialize their position not through narration or sound bites but through revealing closeups of each of their three subjects. In those images, especially at Ritu and Dipti's weddings (which are set to a mournful piano), the sorrowful eyes of both the brides and their mothers speak volumes about the way in which, for so many Indian women, their preordained futures are ones of meek servitude. The resulting portrait is of a culture that strips women first of their right to choose their own fate, and then of the very family they've previously relied upon for guidance and support."
KATE NASH: UNDERESTIMATE THE GIRL (2017)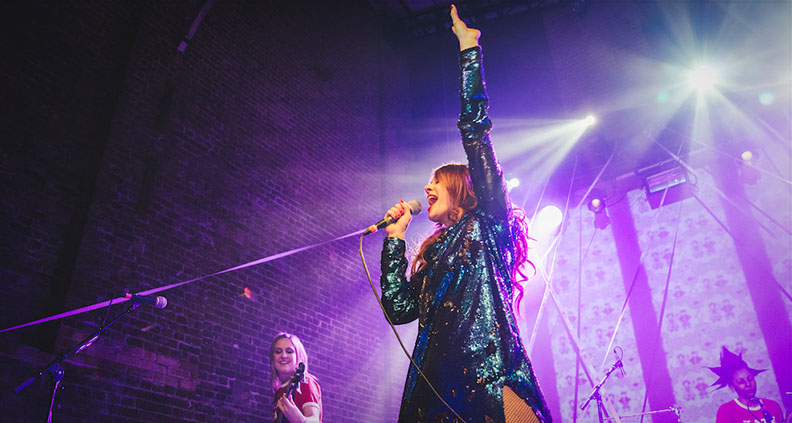 Director: Amy Goldstein
Producer: Anouchka van Riel
Featuring: Kate Nash, Tom Biller, Linda Buratto, Kate Craig
Where to Watch: Rental (all platforms)
Genre: Music documentary
What critics say: From Kate Erbland's review, indieWire: An instant star at the age of 18, Nash went from literal obscurity (she worked in a fast food joint, lived with her parents, and posted her music on MySpace) to traveling the world as an in-demand artist in the span of mere months. A desire to grow creatively led to her label dropping her, and Goldstein's film opens with Nash fighting hard to come back on her own terms. It's a tough story, but an old one, and audiences will have to wait for half the documentary to zip by—and it does! Nash is very easy to invest in, even in surface-level observations—before the other shoe drops and "Underestimate the Girl" goes somewhere much more raw and rewarding… It's not immediately clear that something is rotten—besides, you know, the entire music industry—because Nash continues to bring her good humor and spirit to every gig, real or not, demoralizing or inspiring."
Film Independent Artist Development promotes unique independent voices by helping filmmakers create and advance new work. To become a Member of Film Independent, just click here. To support us with a donation, click here.
More Film Independent…
(Header: Songs My Brothers Taught Me)