Guest Post: Episodic Lab Fellow Michael Allen Harris, "This is the Way"
In this guest post, 2020 Film Independent Episodic Lab Fellow Michael Allen Harris shares his experiences as a participant of the program. The non-Member deadline to apply for the 2023 Lab is February 10. The Member deadline is February 24. Are you developing an original TV/streaming series as a writer or creator? This Lab's for you.
***
Writing is not a lonely process. It's a courageous act that is done in solitude. It's maddening, sometimes rewarding and lucrative, unhealthy, a superpower, and most of all… difficult to navigate. Your back hurts from hours hunched over a screen, wondering if the reader will understand the intention behind your well-placed ellipses. You die a little inside when you hear your work read aloud. And most aggravating, obtaining representation and jobs feels like playing an already challenging video game on hard mode.
"This is the way"…but it's not impossible.
I received my MFA in Dramatic Writing from Tisch in 2019, and spent the following eight months living the starving artist life in NYC, where I still reside. Writing, worrying about money, applying to everything I could and hearing "NO" from everything I applied to. I finally landed a job… a "secular" job, but I could pay my bills. Kind of. It would allow me to focus on building my network and provide me with coffee while I write.
But then March 2020 happened…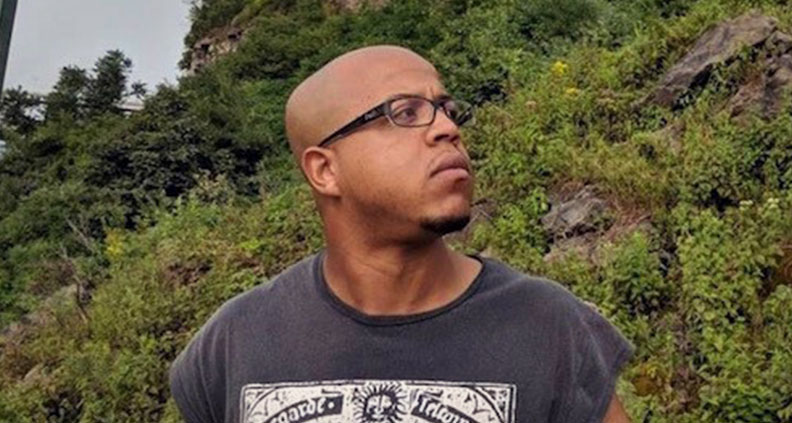 Unemployed, frightened, unable to do the thing I'm called to do. What's the point, played in my head on a loop. But my Capricorn Sun, Virgo Moon, and Libra Rising said: Girl, get up. Write. Try. Do. So I got up and went back to work on my pilot: Afro-Saga Vol 1: The Children of Lazarus, an Afrofuturist anime.
I came across Film Independent Episodic Lab through an alumni email thread. I looked up the program and I was genuinely excited about it: collaborating with other writers, pitching to producers and executives, dissecting your script with seasoned professionals… sounded like a dream. So I submitted my application and honestly forgot about it, because, 2020.
When I received notification that I was accepted into Episodic Lab I was shocked and honored, and I knew something shifted. Not that I believed I would receive the keys to Netflix and HBO by the end of the year, but I knew I was closer to what I truly desired. Community. Guidance. A Chance.
In preparation for Day One, every participant must read everyone's script, and after doing so I was nervous. Because I believed all of my colleague's pilots could be on TV immediately, and me with a theatre background had only written pilots in grad school. I was a fish out of water but I knew I was in good hands. My cohort was/is a gracious and talented group of writers who I still keep up with.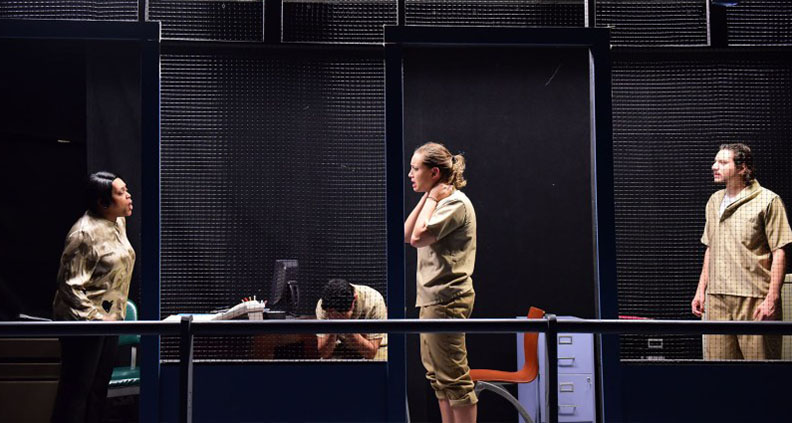 Our primary focus in Episodic Lab was pitching. We honed our scripts as a collective with the assistance of wonderful professionals such as Christopher Yost (Thor: Ragnarok, The Mandalorian) who was my creative advisor, as well as Dailyn Rodriguez, Sian Heder, Gloria Calderón Kellett, Colleen McGuinness and Veena Sud. But the beginning, middle and end of the day orbited how to deliver a successful pitch and, given the times, how to pitch via Zoom.
There were two rounds of pitches: the first, to executives from FX, Search Light and Half Fire Entertainment; the second, going to executives at Netflix (who co-sponsors the program.) When I understood pitching was a performance, I kicked in my actor training: wrote my pitch, rehearsed it… and after it was over, there was grand confusion as to what story I was telling. I failed. But it was a beautiful fail because it reminded me that your pitch must match the tone of the network you are pitching to! Chris Yost told me: "You want them to ask small questions, not big questions" following your pitch.
So I took the notes and went back to the drawing board. I remembered everything I learned and why my story was special and immediate, most of all I was myself. When pitching to Netflix I felt like I was in a trance but when it was over, only "little questions" were asked.
One of the most memorable experiences from Episodic Lab was our Breaking Story session with Beth Schatcher, who conducted a mock writers room with her show Soundtrack. The skills on how to pitch in a writers room came in handy once the program was over and we were shifted to shadow live writers rooms.
Post Episodic Lab, I felt for the first time that I had direction following an exit from an institution. I've connected with a group of amazing artists, and because of their generosity was able to make amazing connections and pitch my pilot to a major network!
My community is growing and I have the support I was looking for. Episodic Lab is most certainly one of the most important and valuable endeavors I've engaged in. And I could sing praises beyond my recommended word count.
Trust me, after Episodic Lab, nothing will be the same. Apply.
Michael Allen Harris is a 2019 MFA graduate of Tisch: Dramatic Writing, and he received his BFA in Acting from Columbia College Chicago. He is the Resident Playwright of Broken Nose Theatre and an Ensemble Member of The New Colony and Eclipse Theatre. His play Kingdom was nominated for "Best Play" at the 2018 Non-Equity Jeff Awards and won the Black Theatre Alliance Lorraine Hansberry Award. The play was then published by Stage Rights. Outside of writing, he is a HUGE video game nerd, Janet Jackson stan, a Capricorn and a 1990s R&B enthusiast.
Film Independent Artist Development promotes unique independent voices by helping filmmakers create and advance new work. To become a Member of Film Independent, just click here. To support us with a donation, click here.
More Film Independent…
(Header: Performance of Harris's 2018 play, Kingdom)