Set the DVR! Here are the Six Fellows in Our First-Ever Episodic Directing Intensive.
As illustrated by this year's sophomore class of TV nominees at the fast-approaching 2022 Film Independent Spirit Awards, the small screen, broadcast and streaming, is now central to the livelihood of the independent filmmaker community—and not just as series creators or showrunners. With harried showrunners bouncing between multiple departments and episodes, each individual chapter of an ongoing series requires the steady hand of a confident visual storyteller.
Stepping into an ongoing series as a guest director can present its own set of challenges. Enter Film Independent's inaugural Episodic Directing Intensive—the latest addition to Film Independent Artist Development's suite of programs. Held online February 15-17, the three-day program welcomed veteran directors, showrunners and executives to share their episodic directing knowledge with the six chosen participants—all alumni of Fi's Artist Development programs including Project Involve, Producing Lab and Documentary Lab.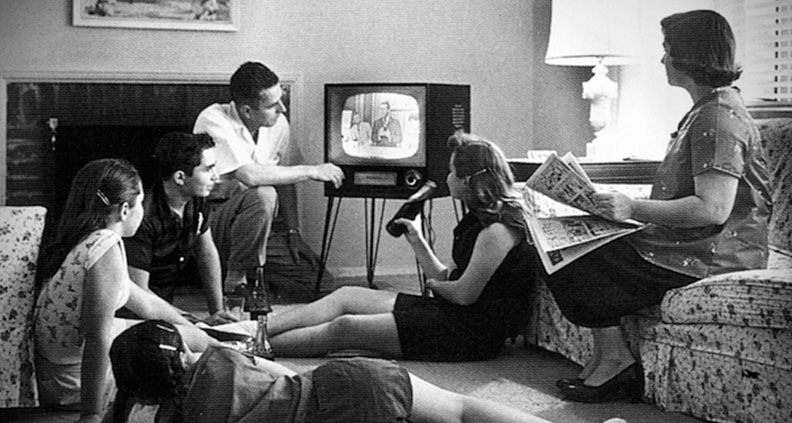 Said Angela Lee, Associate Director of Artist Development: "With the launch of the inaugural Episodic Directing Intensive, our goal is to equip our Fellows with the knowledge to help secure their first episode, direct it with confidence and provide a foundation for a sustainable career in episodic directing." Year One Industry participants include: Kyle Patrick Alvarez, Robert Baltazar, Gloria Fan, Paola Franco, Rachel Goldberg, Soo Hugh, Tom Ishizuka, Maggie Kiley, Ali Krug, Brett King, Sydnew Lowe, Shari Page, Ally Pankiw, Alan Poul, Gina Reyes, Yira Vilaro and Rebecca Windsor. This year's inaugural Episodic Directing Intensive Fellows include: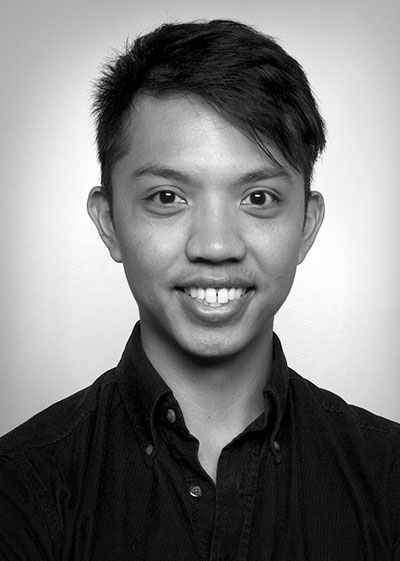 Romulo Alejandro
Romulo Alejandro is a first generation Filipino American, born and raised in Richmond, Virginia. He began directing films while a student at the University of Virginia, studying under renowned experimental filmmaker Kevin Jerome Everson. Romulo was a 2009 Film Independent Project Involve Fellow and has made several short films. In addition, Romulo has had a 10-year career as an editor, working in experimental film with Akosua Adoma Owusu, documentary with Laura Gabbert, animation with Stoopid Buddy Stoodios and, currently, for Netflix's Creative Studio.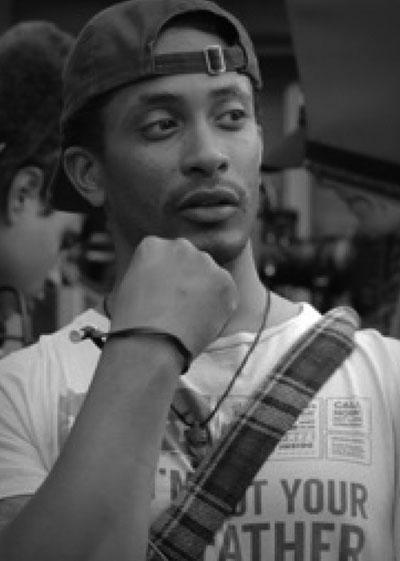 Nicholas Bouier
Born the youngest of five in Detroit, Nick Bouier realized he'd have to stand out quickly, or else he wasn't going to eat. Behold—a storyteller was born. He holds BA in Marketing from Morehouse and an MFA in Directing from the American Film Institute. Nick was a 2014 Project Involve Directing Fellow, a 2015 Sony Diverse Directors Program participant, a writer in the 2017 NBC Late Night Writers Workshop, is a 2018 NBC Writers on the Verge alum, and an alum of the Groundlings Sunday Company. Recently, he worked as a staff writer on the Netflix series Barker Street Boys.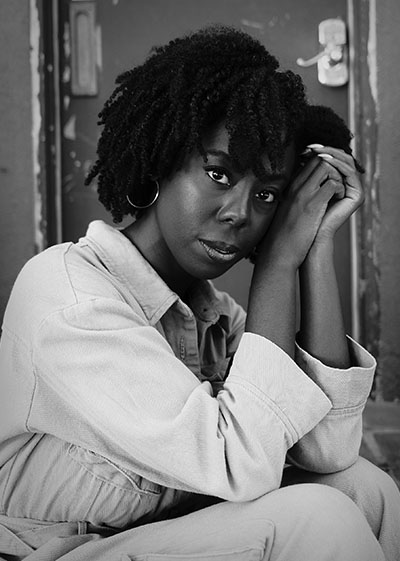 Winter Dunn
Winter Dunn is an award-winning filmmaker with a passion for depicting rich stories with Black people at the center. She is a 2021 Film Independent Project Involve Fellow and the recipient of the Amazon Studios Film Fellowship grant. Her Project Involve short film, Dear Mama… is set to world premiere at SXSW 2022. Her directorial debut, Junebug, has screened at several festivals worldwide and is streaming on the Issa Rae Presents YouTube channel. She produced the feature film Jezebel, which is currently streaming on Netflix. She is a former video producer and director for global media company Condé Nast Entertainment.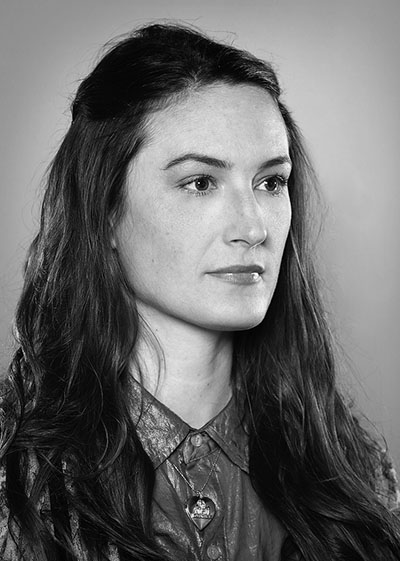 Katherine Fairfax Wright
Katherine Fairfax Wright is the director, editor and cinematographer of documentaries Behind the Curtain: Todrick Hall (SXSW/Netflix/Starz) and Call Me Kuchu (Berlin/Netflix), which Vanity Fair named one of the 10 best films of 2013 (listed between Her and The Wolf of Wall Street). Katherine produced the feature Imperial Dreams (Sundance/Netflix). She's also a commercial director, and an alum of Berlinale Talents, the Roger Ebert Directing Fellowship and Film Independent Labs. Filmmaker magazine named her one of "25 New Faces of Independent Film." She's currently in post on a narrative short and developing a narrative feature. Katherine was raised in Los Angeles and studied Film and Anthropology at Columbia University.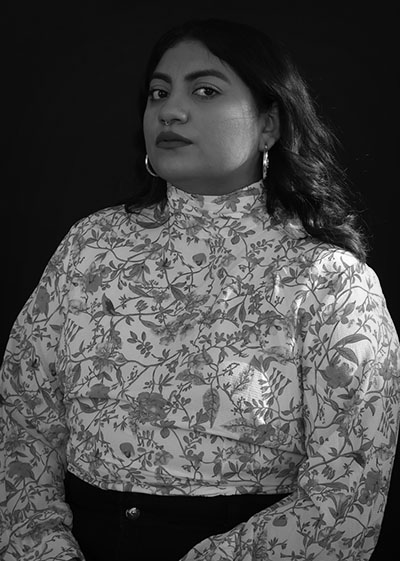 Stephanie Osuna-Hernandez
Stephanie Osuna-Hernandez is a writer/director born and raised in Inglewood, CA. She started out in digital, working for We Are Mitú, where she directed viral videos for a Latina audience. She then became the assistant to Marvin Lemus and Linda Y. Chavez for season one of Netflix's Gentefied and returned as their showrunners' assistant for Season Two. She wrote and directed her first short, No Answer, in 2019. Her second short film, Dreamer, was selected for Outfest 2021. Most recently, she was a directing Fellow for Film Independent's Project Involve in 2021, where she directed her latest short, Calabaza.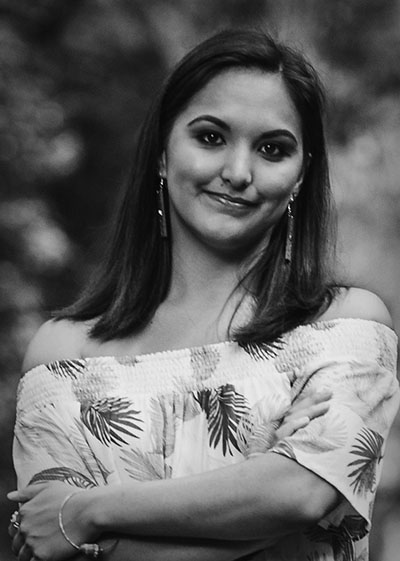 Erin Lau
Raised in Kahaluʻu, Hawaiʻi, Native Hawaiian filmmaker Erin Lau has dedicated her life to creating empathy-forward stories for her community. After completing her film The Moon and The Night with the support of the Sundance Native Lab, she continued her growth through opportunities with Sundance Institute, Film Independent's Project Involve, Points North Institute, Nia Tero, Break the Room and the Future Gold Film Fellowship. For the past three years, she directed work for Jubilee Media, where her videos accumulated over 130 million views. She now works as a freelance producer and director, developing projects inspired by her home.
So congratulations—and good luck!—to all of this year's participants. And please, if you remember, please snag us some of those yummy peanut butter filled pretzel thingies from crafty. Diet starts tomorrow!
The Episodic Directing Intensive is supported by the National Endowment for the Arts. Film Independent Artist Development promotes unique independent voices by helping filmmakers create and advance new work.
To support our work with a donation, please click here.
Keep up with Film Independent…