Undeterred and In Charge: Meet the 2020 Film Independent Directing Lab Fellows
Despite everything, one of the more encouraging things to come out of the lingering coronavirus situation has been an explosion in creativity, both in the novel ways we've conceived of to remotely connect and in how creators and performers have reconceived their efforts to meet these new challenges.
Today, we're happy to take a break from reading the news and counting toilet paper reserves to announce the six amazing filmmakers participating in the 20th edition of Film Independent Directing Lab—filmmakers who aren't going to allow their visions to be delayed or deferred, no matter the circumstances.
"In these uncertain times, Film Independent vows to continue our mission to support filmmakers whose bold visions embody independence and diversity," says Lisa Hasko, Film Independent's Director of Artist Development.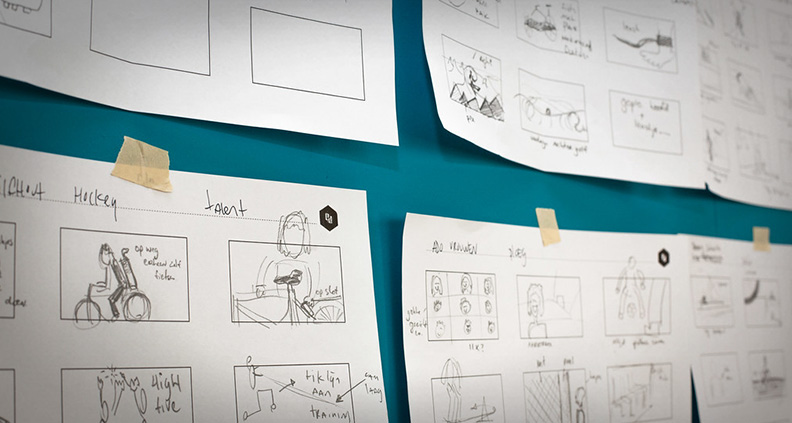 Hasko added, "As we celebrate 20 years of this Lab, we're pleased to present another group of directors with limitless potential to spark conversation, explore ideas and transform our world." Past Fellows include Andrew Ahn (Spa Night), Cherien Dabis (Amreeka), Christina Choe (Nancy); Sian Heder (Tallulah), Hikari (37 Seconds), Robbie Pickering (Natural Selection), Ana Lily Amirpour (A Girl Walks Home Alone at Night), Ruben Fleisher (Venom), Tina Mabry (Mississippi Damned) and many more.
As we continue to take precautions, this year's Directing Lab will be split into two parts: the first, two weeks of sessions taking place remotely from May 4-15; the second, a three-day workshop to be held in Los Angeles at a later date.
Over the course of the Lab, Fellows will workshop scenes from their projects, receive script feedback and engage with Creative Advisors and Guest Speakers, including Karyn Kusama, Daniel Barnz, Susanna Fogel and Chloe Zhao.
This year's Directing Lab projects travel to the distant future, exotic islands, nursing homes, rural ranchlands and more. They are:
Title: The Flat Earth
Director/Writer: Laura Nasmyth
Logline: When he can no longer afford his diet of energy drinks and jellybeans, a young man enters into a surreal journey through a world of alternative facts and conspiracy theories, across the flat earth he lives on.
Title: Frybread Face and Me
Director/Writer: Billy Luther
Logline: Two adolescent Navajo cousins from different worlds bond during a summer herding sheep on their grandmother's ranch in Arizona, as they learn about their family's past and themselves.
Title: Late Bloomers
Director: Lisa Steen
Logline: Louise, 28, aimless, recently single, sort of a musician, millennially depressed without admitting to it, drunkenly slips down a set of icy stairs and breaks her hip, landing her in a therapy ward full of elderly women. There, she makes and 86-year-old friend and faces the truth about aging—it happens to everyone.
Title: Little Con Lili
Director/Writer: Gabriela Garcia Medina
Logline: A 10-year-old girl, determined to see her dying father, is forced to partake in small-time scams by her con-artist mother.
Title: Malpelo
Director/Writer: Victoria Rivera
Logline: A headstrong female free-diver makes the perilous voyage to Malpelo Island to track hammerhead sharks, aboard a fishing boat with an all-male crew who prove to be as dangerous as the predators she's after.
Title: Our Own Devices
Director: Nicole Perlman
Logline: In the 22nd century, an artificially intelligent SmartHome prides itself on taking proper care of its Owner—despite the fact that she (along with all of humanity) have long-since perished. Then one day, a mysterious trespasser breaks into the hermetically sealed house in search of food, shelter and the hope of human connection.
And now that we know a little bit about their projects, let's learn a little more about the 2020 Film Independent Directing Lab Fellows themselves…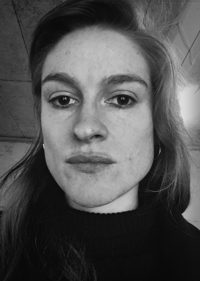 Laura Nasmyth (director/writer, The Flat Earth)
Born in the UK in 1984, Laura is currently based in Vienna, Austria working as a filmmaker. In 2017, she realized her debut feature 8:30, which, after a successful participation at international film festivals and earning numerous awards, is now in distribution in German cinemas. The film was selected to screen on MUBI in June 2019. Nasmyth has just completed an experimental thriller remake of Jacques Deray's La Piscine (1969)—titled Le Liquide (30 minutes)—and is developing her second feature, The Flat Earth. She is a Berlinale Talents 2020 and Torino Film Lab Ext. 2019 alumna.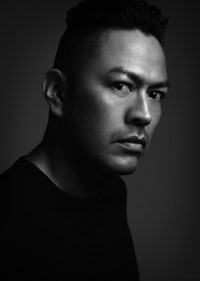 Billy Luther (director/writer, Frybread Face and Me)
Billy Luther (Navajo, Hopi and Laguna Pueblo) is the director/producer of the award-winning documentary Miss Navajo, which premiered at Sundance in 2007, and aired nationally on PBS' Independent Lens that same year. His second documentary feature, GRAB, premiered at the 2011 Sundance Film Festival and again aired nationally on Public Television that same year. His latest short documentary film, Red Lake, had its world premiere at the 2016 Los Angeles Film Festival and was nominated for Best Documentary Short at the 2016 International Documentary Association Awards. In 2018 he launched his web-series, alter-NATIVE, for PBS' IndieLens StoryCast.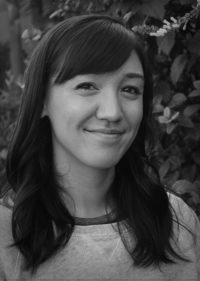 Lisa Steen (director, Late Bloomers)
Lisa Steen is an award winning director/producer based in Los Angeles. She was born in Tokyo, grew up outside of Washington D.C. and attended NYU Film School. Her short film Sundowners premiered at the 2019 Sundance Film Festival, and her short Stepdaddy premiered at SXSW 2019 and won Best Short Film at the Seattle International Film Festival. Lisa was a co-producer on the feature film Plus One, starring Maya Erskine and Jack Quaid, which won the Audience Award at the 2019 Tribeca Film Festival. Most recently, she was showrunner on Epic Night an interactive series for Eko Studios.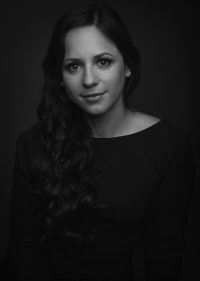 Gabriela Garcia Medina (director/writer, Little Con Lili)
Gabriela Garcia Medina is a LatinX writer and director, originally from Cuba. She grew up in London, Geneva and Spain. In 2001, she attended the UCLA Schools of Theater, Film and Television. Medina has two MFA degrees from CalArts. Her feature screenplay Little Con Lili was recipient of the Hedgebrook Screenwriting Fellowship in 2016. In 2019, her short film Little Con Lili won Best of Fest at the HBO Women in Comedy Festival, Best Short Contest with NBC, winner of the $20K FOTOKEM post-production Award at LALIFF, and has been accepted to OSCAR and BAFTA qualifying film festivals worldwide. She wrote and directed The 90 Day Plan (2019) proof of concept for a television anthology series on gentrification. She directed an episode of the YouTube series Vinyl Rewind: Abbey Road, and she's developing a screenplay The Kidnapping of Casimiro Coronado as well as a dark-humor, satirical sci-fi series called Baby Spa.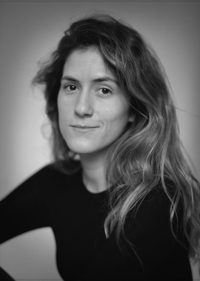 Victoria Rivera (director/writer, Malpelo)
Victoria Rivera is a New York-based writer/director who hails from Colombia. Her award-winning short films have screened at Telluride Film Festival, Tribeca Film Festival and Palm Springs Shortfest, where she was awarded a Jury Award in 2019 for Night Swim. In 2018, the Directors Guild of America awarded her the Student Film Award for Verde. She's currently developing Malpelo, her first feature, which was awarded a screenwriting grant by the Sloan Foundation and has been supported by Film Independent's Producing Lab, Fast Track Financing Market and most recently, by selecting Victoria as a 2020 Screenwriting Lab and Directing Lab Fellow.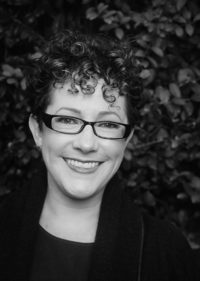 Nicole Perlman (director, Our Own Devices)
Nicole Perlman is best known for having co-written the Marvel Studio blockbusters Guardians of the Galaxy and Captain Marvel. Nicole graduated from Tisch in 2003, and has since gone on to win the Tribeca Film Festival's Sloan Foundation Grant for Science in Film, the Hugo Award and the Ray Bradbury award for Outstanding Dramatic Presentation. Nicole's short sci-fi film The Slows was named a "Festival Favorite" by Vanity Fair after premiering at NYFF and Fantastic Fest. It premiered this month as a Vimeo Staff Pick Premiere. Nicole is a Cinereach Directing Fellow and a creative adviser for the Sundance Labs.
The 2020 Film Independent Directing Lab is supported in part by the National Endowment of the Arts. To learn more about additional Film Independent Artist Development programs and grants, click here.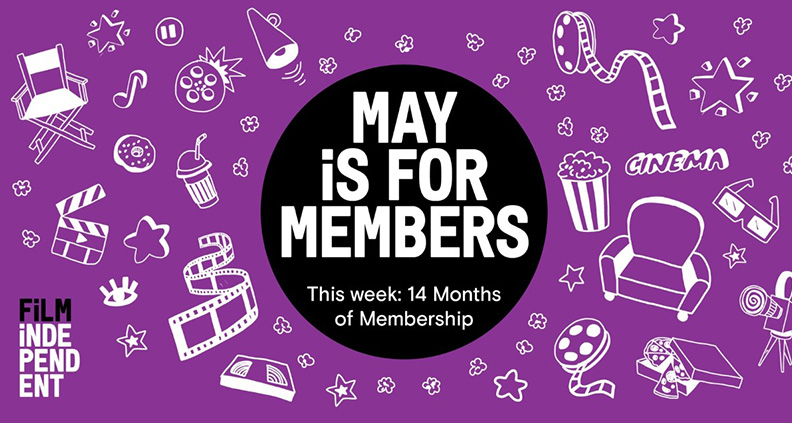 Film Independent Artist Development promotes unique independent voices by helping filmmakers create and advance new work. To learn how to become a Member of Film Independent, just click here. New Members who join this week will receive an additional two months—14 months total.
More Film Independent…