How Can You Take a Stand Against the Lack of Diversity in Film? Butts in Seats at the LA Film Fest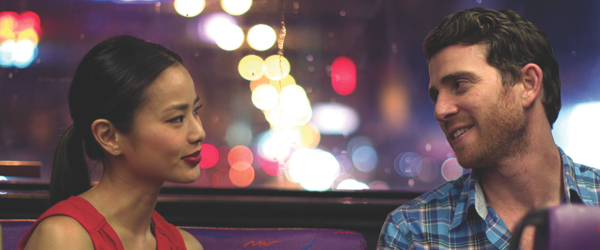 Just two days until opening night of the 2015 Los Angeles Film Festival, and we are thrilled this year to be hosting one of the most diverse Fests yet. The line-up is a testament to our belief in the importance of diversity among artists in an overwhelmingly white and male industry.
In addition to Saturday's day-long Diversity Speaks program, which will examine issues surrounding the lack of multi-cultural voices in the film industry through panel discussions, we are proud that 28% of the films in the six competition categories (15 out of 54 films) were directed by people of color (historically marginalized communities in the US—not including international filmmakers). 28% of all the films in the entire Festival (21 out of 74 films), as well, were directed by people of color.
Last night's pre-Festival screening of the cool, contemporary coming-of-age story Dope, a breakout hit from this year's Sundance Film Festival directed by Rick Famuyiwa, kicked off the Festival's first week, for example, and the romantic two-hander It's Already Tomorrow in Hong Kong, directed by first-time filmmaker Emily Ting, will have its (already in rush line) world premiere screening in the US Fiction competition on Friday night.
In addition to the demographic diversity of perspectives, we are also proud of the significant portion of films coming from first-time filmmakers, bringing exciting new voices to the conversation. 59% of films in this year's lineup (42 out of 71 films) were made by first-timers, including 67% (36 out of 54) of the films screening in competition.

Filmmaker Viet Nguyen's first feature, master-thieves-vs.-serial-killer thriller Crush the Skull, will screen in the Festival's new Nightfall competition section, which is devoted to the creepy, the strange and the downright terrifying. First-time filmmaker Åse Svenheim Drivenes's documentary Maiko: Dancing Child, which will screen in the documentary competition, follows a prima ballerina who wants to have a child—and star in Swan Lake.
According to the annual "Celluloid Ceiling" study sponsored by San Diego State University's Center for the Study of Women in Television and Film, women directed only 7% of 2014's top 250 highest-grossing films. No such numbers at the LA Film Fest: Out of the six Festival competition categories, 37% (20 out of 54) of the films were directed by women; out of the entire Festival lineup, 35% (26 out of 74) had female directors.

Filmmaker Zoe Cassavetes actually turns the camera onto women in the film industry in Day Out of Days, about an increasingly desperate film actress of a certain age; and Renee Tajima-Pena's documentary No Más Bebés exposes the coercive sterilization of Mexican immigrant women in the '60s and '70s, addressing the very current issues of reproductive rights and racial discrimination through the examination of a horrific historical episode. Both of these films will screen in the Festival's signature LA Muse competition section, which celebrates the character and spirit of the city the Festival calls home.

Filmmaker Ty Hodges' gritty coming-of-age drama A Girl Like Grace will have its world premiere as a part of the Festival's new Zeitgeist competition section, which showcases films that embody key trends in American independent film. A Girl Like Grace is among the Festival selections addressing LGBT issues, along with Dream Hampton's compelling documentary Treasure: From Tragedy to Trans Justice, Mapping a Detroit Story.
Show your support for under-represented filmmakers by coming to the LA Film Fest. Tickets are on sale now.
Mary Sollosi / Film Independent Blogger