'I, Tonya' Screenwriter and Editor Go for the Gold
On December 7 Film Independent at LACMA screened Lars and the Real Girl director Craig Gillespie's highly anticipated new dark-comedy I, Tonya for a packed crowd at LACMA's Bing Theater. Afterward, Film Independent at LACMA curator Elvis Mitchell held a post-screening Q&A with the film's writer Steven Rogers and editor Tatiana S. Riegel. The two spoke to the emotional, funny and dark tone of the movie and the great pleasures—and challenges!—of bringing Tonya Harding's story to the big screen.
I, Tonya follows controversial figure skater Tonya Harding as she grapples her way to the top of the sport, only to end up in the middle of a scandal involving her husband and biggest competitor, Nancy Kerrigan, that tragically cost Harding her career.
Rogers was initially attracted to the story because it was funny, sad and true… or at least true-ish. "I felt like all of the characters were really rebellious and wrong-headed, and I wanted the screenplay to reflect that," he said.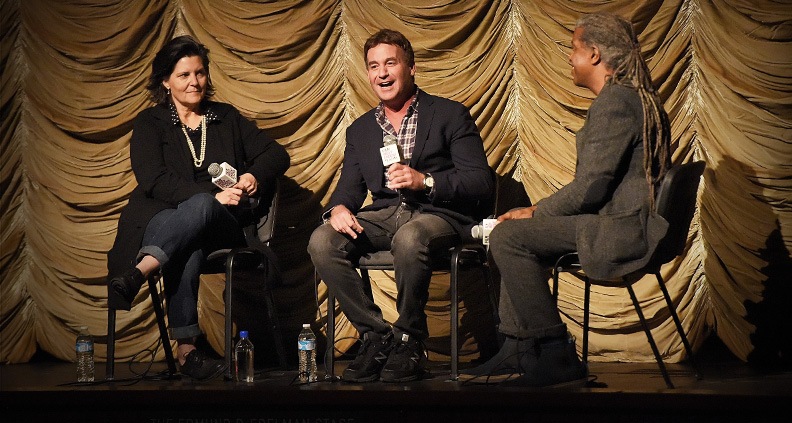 Rogers admired Harding's unabashed nature. "She's very unapologetic," he observed. "She calls herself a redneck in a sport where the judges wanted you to be this very old-timey, pagenty version of what they felt a woman was." As a result, Rogers feels, Harding was scored unfairly, with judges disapproving of her competition dresses as well as the fact that she didn't come from an idealistic, wealthy family. "But it was undeniable what she could do, and at a certain point they [the judges] couldn't deny her," said Rogers.
By Riegel's count there are 260-something scenes in the film—yes, 260! And maintaining momentum through so much material required the talents of a skilled editor. "When I first read the script, it became very clear that this would just be an incredible ride to take," she said. "Nuances come in the six-plus months you take to put this whole thing together." The hard work paid off—Riegel has been nominated for a 2018 Film Independent Spirit Award for the film.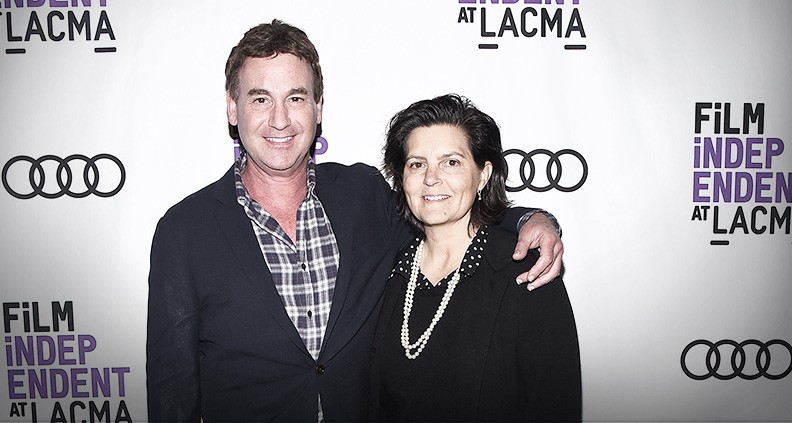 Mitchell asked about the fight scenes between Tonya (Margot Robbie, a Spirit Award nominee for Best Female Lead) and her ex-husband Jeff Gillooly (Sebastian Stan). Riegel says the actors were incredibly passionate while in character—so much so that windows were broken and a wall was punched. "I was putting it together and trying, as always, to build something that felt very natural and built into the emotion," adding that the scenes were "scary" to watch played out.
Rogers had the idea to write about Harding after watching ESPN's 30 for 30 documentary on her. "I went on the Tonya Harding website, just to find out if the life rights were even available. I called the number for her agent and it was a Motel 6," he said. "And I just thought, 'I'm so in.'" And so are we.
Rogers tracked down Harding and interviewed her for two days. Somehow, Gillooly also agreed to speak, having in the past rarely given interviews about the ordeal. "Their stories were so wildly contradictory," said Rogers—a fact he saw as an entry, thinking: "'I'll just write everyone's point of view and let the audience decide.'" It was a brilliant move; one that leaves you to do the work to decide on everyone's relative involvement and innocence in Kerrigan's assault.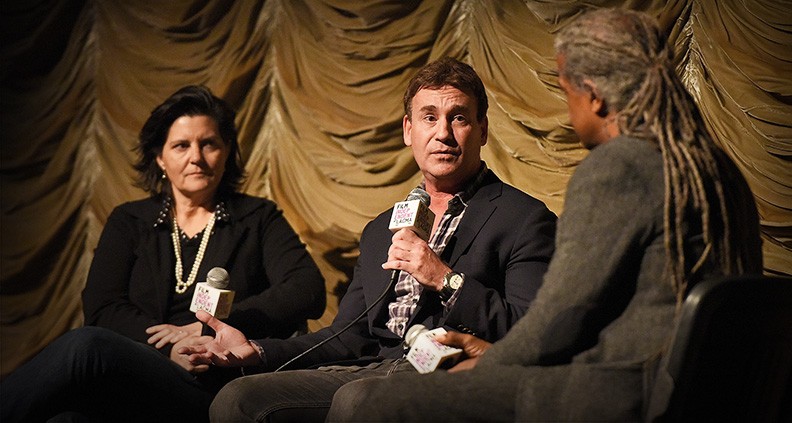 Truth is at the core of this film and its central theme. Rogers revealed that the title I, Tonya is a reference to the novel I, Claudius. "But it's also a play on 'I, Tonya swear to tell the truth, the whole truth and nothing but the truth.'" According to Rogers, Gillooly and Harding's interviews were incredibly dissimilar, with efforts to control the narrative on both ends. "I didn't want to say anyone was right or wrong, or the hero or the villain; I just wanted to say that they were human," he explained.
Mitchell noted that the film is also about silences. Especially in the staggering knife-throwing scene between Tonya and her mother LaVona (Allison Janney—yet another Spirit Award nominee, for Best Supporting Female). Riegel liked this particular scene because "you have no idea what Tonya is going to do with that knife when she takes it out [of her body]."
"I got to do boxing sequences, skating sequences, throwing knives, sitting in cars… every single scene is like its own vignette, because you're popping all over time and space," said Riegel, noting that there's always somebody to follow, a new perspective to consider or "truth" to ponder.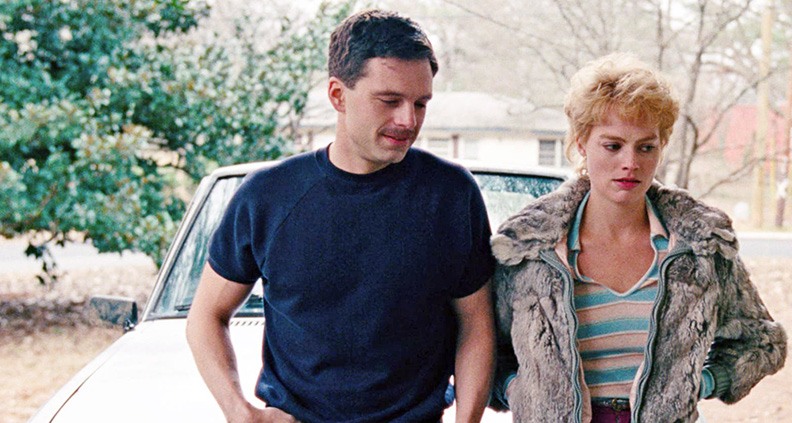 "I like the fact that it was a true story, it was a period story, everybody had a different point of view," Rogers noted. "You felt a responsibility to tell the truth about those people." Mitchell chimed in: "It feels like everybody is really possessive about their own truth."
Riegel interestingly never watched the Harding documentary. She tried to stay away from the facts and focus instead on emotion. This is always her process as an editor. She noted, "I don't like getting too close to the film because I feel like I'm sort of the only real audience of the movie in the production stage." A fair point considering everybody else is so heavily involved in the world of the story.
From the get-go, viewers will notice characters speaking into the camera, also known as breaking the fourth wall—a daring choice for an ostensible biography. "I didn't want to write a standard biopic," said Rogers. "I wanted [the script] to break the rules, because I thought all the main characters were rule-breakers." And if it works, rules should be broken.
I, Tonya is currently in theaters, distributed by Neon Entertainment. To learn more, please visit the film's website. To learn more about the 2018 Film Independent Spirit Awards, including a full list of nominees, click here.
Coming up at Film Independent at LACMA 
Click here to learn how to become a Member of Film Independent and follow us on Twitter, Facebook and Instagram and subscribe to our YouTube channel.