Indie-pendent Study: 'Billy Lynn's Long Halftime Walk' and Ang Lee's 120fps Experiment
Each month in Indie-pendent Study, Su Fang Tham explores films that have inspired her to dive into specific areas of interest, prompting her to research and learn about the subjects being depicted in detail well beyond the scope of the original film. Who says watching movies can't also be educational!
This month's film: Billy Lynn's Long Halftime Walk (2016 dir. Ang Lee)
"We're a nation of children, Billy. We go somewhere else to grow up. Sometimes die. It's your time to step up." –Sgt. Bream (played by Vin Diesel)
Adapted from Ben Fountain's 2012 novel of the same title, Billy Lynn's Long Halftime Walk is the arguably half-baked (yet surprisingly poignant, I'd contend) story of a 19-year-old U.S. Army infantryman whose act of heroism is caught on film, turning him into an overnight media sensation. During a heated firefight in the second Iraq War in 2004, Billy (Joe Alwyn) rushes alone into a hail of bullets to pull his injured Team Leader, Sgt. Bream (Vin Dinsel) to safety.
The Sergeant succumbs to his injuries in the opening scene, but in flashbacks we are treated to several tender moments, seeing how the commander's Zen-like philosophical musings have helped shape Billy into the man he has become. The squad's reward: a dizzying two-week media tour through the States, culminating in their participation in the halftime show at a Dallas Cowboys game on Thanksgiving Day.
Pioneering the use of 120 fps (frame per second) for feature filmmaking—more on this below—director Ang Lee also exposes the less savory and disingenuous aspects of commercialized patriotism in the post-9/11 era. The squad is asked to join in the halftime show, but instead of being the highlight, they are merely G.I. Joe action figures adorning an over-the-top and flashy performance by then-sensation Destiny's Child. Chris Tucker plays a Hollywood producer looking to make a few bucks for himself by peddling Billy's story to the highest bidder—all under the facade of fighting for the best deal for the soldiers.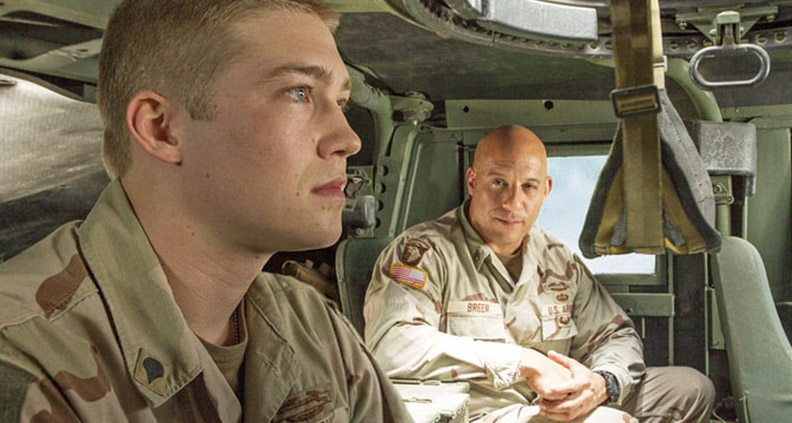 The epitome of this patriotic brand of exploitation comes in the form of Steve Martin's character, fictional Cowboys team owner Norm Oglesby. While loudly proclaiming his respect for the soldiers and lavishing platitudes on their bravery, Oglesby proves unwilling to put his money where his mouth is—by the end of the film, he's only willing to offer each man in the squad an embarrassingly paltry $5,500 for the life rights to make a film about their story.
But even amid the battle scenes and razzle-dazzle of the halftime show, the most arresting aspect of the film is co-star Kristen Stewart's performance as Billy's older sister Kathryn. Kathryn's boyfriend left her following a ghastly car accident that required her to receive several facial reconstructive surgeries and operations.
Attempting to defend his sibling's honor, Billy destroyed the boyfriend's car and roughed him up, and for his trouble was offered the choice between going to prison or joining the Army. Kathryn has been living with this guilt and begs Billy to get out of the military by claiming he has PTSD (warranting a medical discharge from the Army). But Billy doesn't waver for a moment, resolving to stick with his brothers in arms until the end.
Further Study: Frame Rate 101
Just as Peter Jackson's The Hobbit was subjected to much criticism for its use of 48 fps when first released in 2012, Ang Lee likewise came under much scrutiny for his experiment with this film. Departing from the 90-year tradition of shooting films in 24fps, Billy Lynn was shot at 120 fps in 4k resolution, using two separate 3D cameras. Normally, when we go to the movies, we are watching 24 still frames projected on screen every second; thanks to the optical illusion ("persistence of vision") our mind's eye perceive them as a continuous moving image. Popular frame rates are 24 fps (film), 30 fps (TV and web), and 60 fps (video games).
According to an article on Slate.com, "Lee's production stored 40 times more data than a standard film: five times as many frames per second, four times as many pixels in each frame, and then everything doubled for 3-D." This heightened frame rate produces extreme clarity (I confess to noticing actor Joe Alwyn's pores during one of the scenes) and makes it so that we no longer see blurred backgrounds during panning shots.
And while innovative, the effect—for many viewers who watched the film projected at the high frame rate—was distracting, almost too real in a way that was destabilizing to the experience of watching a film. To learn more about the technology behind the film, check out this featurette from Billy Lynn's studio, Sony Pictures:
The pioneering (though poorly received) technology also necessitated a change in the way the films sets were built and how its shots were constructed. Since a combination of the high frame rate and 4k resolution would expose scribbles underneath a layer of paint or divot on a wall, for example, Production Designer Mark Friedberg (who last worked with Lee on 1997's The Ice Storm) had to add "more layers of history" into some of the sets, so that the audience would not be drawn to the wrong details. Shooting in this new medium also required five times more light, since the increased frame per second meant there was less time for each frame to be exposed to light.
In defense of his experiment with what he calls "hyper-reality" filmmaking, Lee has this to say: "Film is always…you [watching] somebody else's story. Now you get to step into it. 3D is about intimacy, not drama." We shall see if audiences warm up to the idea in the coming years, especially since it's been reported that director James Cameron plans to shoot his two upcoming Avatar sequels in 60 fps and 120 fps.
But even if the results are less than satisfactory for viewers, its good to know that there are still master storytellers who are continuing to push the medium and its visuals forward.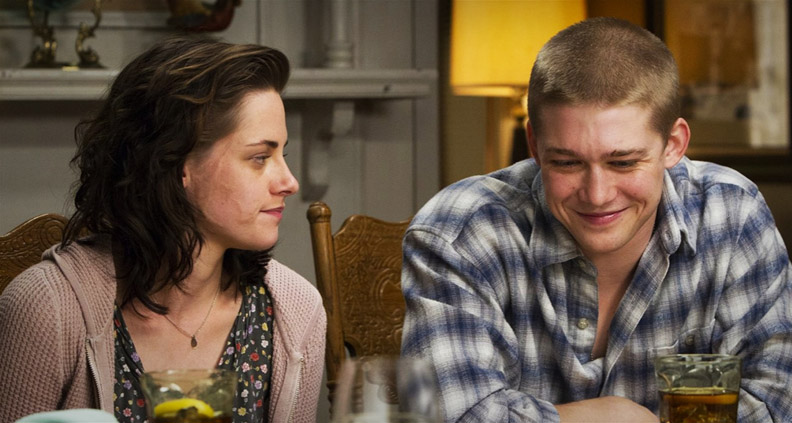 To learn more about the 2017 LA Film Festival, click here. Follow us on Twitter, Facebook and YouTube for more. Not a Member of Film Independent yet? Become one today.