Interview: Werner Herzog Goes Rogue with Back-to-Back Features
Over the course of a nearly 50-year career, acclaimed German filmmaker Werner Herzog has continued to reinvent himself, finding repeated success as a writer, producer, director and actor while shifting seamlessly between narrative storytelling and documentaries. But regardless of form, Herzog's work has largely been defined by explorations of reality and the depiction of true-life tales of the unbelievable—a streak that continues to this month's dual-release of Salt and Fire and Queen of the Desert.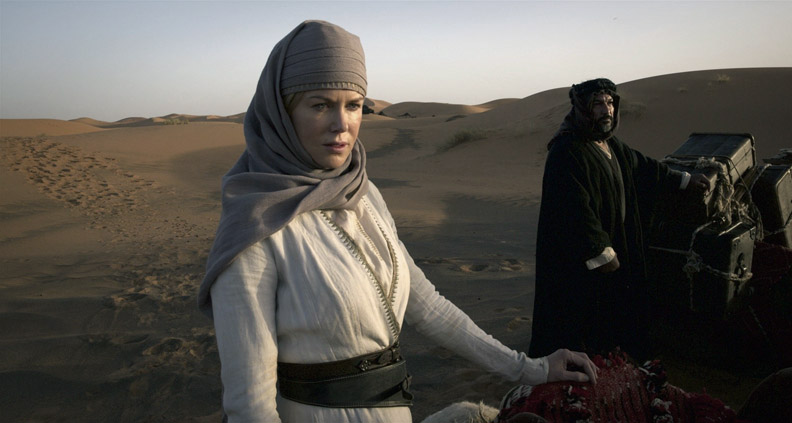 Twice nominated for Film Independent Spirit Awards for his documentary work (Grizzly Man, Encounters at the End of the World) Herzog seems never to stop working. This month, he has two films hitting theaters: the thriller Salt and Fire, starring Veronica Ferres and Gael Garcia Bernal, and the biopic Queen of the Desert, chronicling the life of early 20th-century cartographer and explorer Gertrude Bell, starring Nicole Kidman.
We recently caught up with the director to get the rundown about his latest films, as well as his passion for bringing real-life events to the big screen. We also spoke, in a separate chat, to Ferres about her role in Salt and Fire and what it was like working with a living legend. First up, Herzog:
What attracted you to these two stories: Queen of the Desert and Salt and Fire?
Herzog: I found Gertrude Bell to be a very fascinating figure, and Nicole Kidman was prepared to play the part, which made it more alluring. Each film requires its own style, its own way of seeing the world and experiencing [it] through a camera. Both films had a variety of elements that were not easy to tackle. Salt and Fire was shot in very few days. Queen of the Desert is a huge epic film, which brings big logistics—but all manageable.
Both films are being released within the same week. Was that intentional?
Herzog: Queen of the Desert should have been released a year and a half ago, but there were oddities in distribution. I hope the films won't obliterate each other.
You've spoken a lot about your approach and philosophy to filmmaking. What advice do you have for aspiring directors?
Herzog: You can sign up for my Rogue film school online. It's about six hours long, and there's a lot of advice. There's been an avalanche of young people coming to me for advice, so I'm trying to give a systematic, organized answer to the many aspiring individuals who want to work in this industry.
Next we spoke to Veronica Ferres who, along with Gael Garcia Bernal, plays one of the crusading ecologists who find themselves kidnapped by an evil multinational corporation in Salt and Fire. Here's the conversation:
How did you prepare for your role in this film and what was it like working with the rest of the cast?
Ferres: We were shooting in Bolivia and only had two months beforehand to prepare for the altitude—it can be very dangerous for your health. This was the first challenge. Before rehearsals, I met with a UN scientist to ask how they work in certain situations. He said, "I want you to be my voice to the rest of the world, to tell them how it feels to be a victim of an ecological disaster." [It was challenging] to be very vulnerable and sensitive and to rely on yourself, working with Michael Shannon—one of the best actors in the world. On the other hand, [working alongside] two kids who have never acted before required a lot of improvising. Werner Herzog has this incredible talent of showing the poetry of nature and how it can be so beautiful, but so threatening as well.
What advice do you have for aspiring actors?
Ferris: Read a lot of plays and scripts. Go to the American Film Institute. Watch movies. Shoot little movies with your iPhone. Tell the stories you want to tell. Get as much practice as you can. Learn as much as you can. Work on art. Start acting for young directors at film schools. And follow your dreams.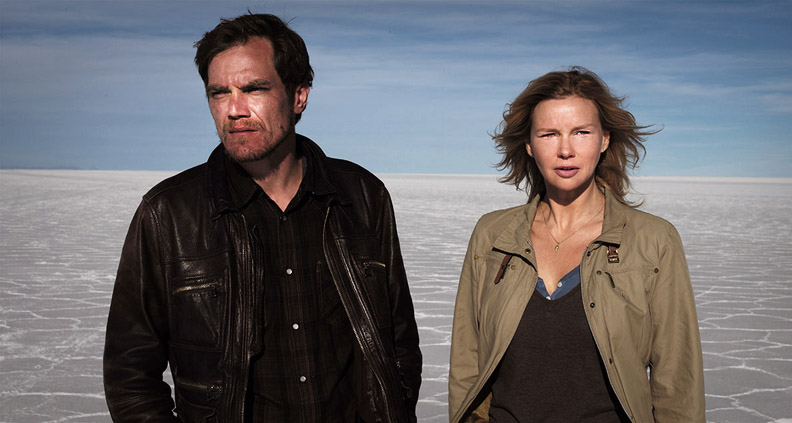 Salt and Fire will be in theaters this Friday, April 7 and is currently available on VOD and iTunes. Queen of the Desert will be in theaters on April 7 as well and on-demand April 14, released by IFC. For more information, check out Werner Herzog's official website or find him on Facebook.
Not a Member of Film Independent yet? Become one today. Want more Film Independent? Follow us on Twitter, Facebook and on our YouTube channel.