Know The Score: For Composers, Finding the Job *is* the Job
Each month in Know the Score, writer and composer Aaron Gilmartin will step out of the scoring stage and explore, in detail, some important aspect of movie music. After all, film is as much about what you hear as what you can see. 
***
Every composer I know agrees: you have to know how to create work for yourself. When I asked Jim Dooley—who currently scores Netflix's A Series of Unfortunate Events—about it, he said: "When there's no work I make work." And even though every project (and every composer) is different, there seems to be three reoccurring methods of finding the next gig that consistently pop up as part of the story.
For some, the most common method is referrals from previous collaborators and other face-to-face meetings. For others, it's networking with directors, editors and producers who have studied or are studying at the same school as the composer. And for some— especially when starting out—its all about college message boards and Craigslist ads.
Of course, approaches and their effectiveness vary. In researching and reaching out to several high-profile and working composers to find out how they went about securing that all-important next gig, I turned up some great insight. Here it is:
WHATEVER WORKS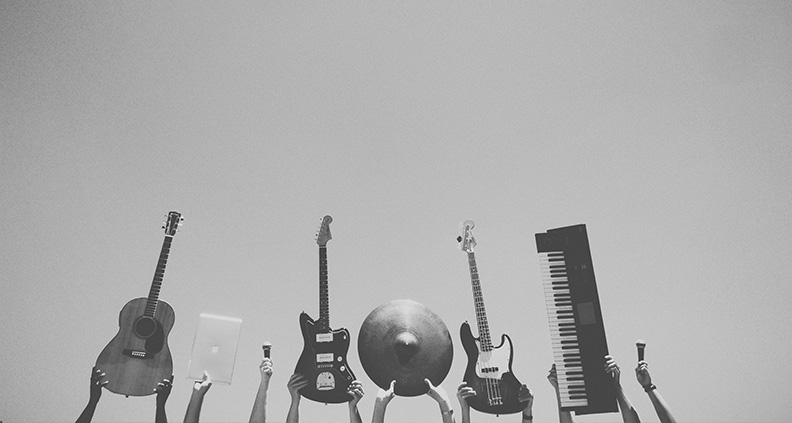 Dooley starkly categorized composers as either "pioneers" or "victims." Victims, he said, are the ones that look in the most obvious of places and then are surprised by the lack of forward motion. But the pioneers, he says, "Make work happen.  They are clever about their searches. [They] will it into submission."
Said acclaimed Polish film composer and musician Tomasz Opalka, "If you're not working and something comes along to score—even for free—do it. You never know when the director you're working with will become the next major player," pointing out that Swedish composer Ludwig Göransson's score to Ryan Coogler's Fruitvale Station was his first-ever for a feature. "Since then they've made Creed and Black Panther among others" he said.
Cold calling can be surprisingly effective. Abiram Brizuela, Artistic Director of The Harmony Project, one of the largest music education programs in the US, says, "Cold email to a warm place. Make sure the recipient is going to freak out when they get your super-positive email offer."
Composer Sam Jones (one half of composing duo AlexisAndSam) puts it this way: "People don't not want to talk to you. Sincerity is seductive. But you can't do this stuff in a Machiavellian way. People want to work with people who care about their project."
PUTTING YOURSELF OUT THERE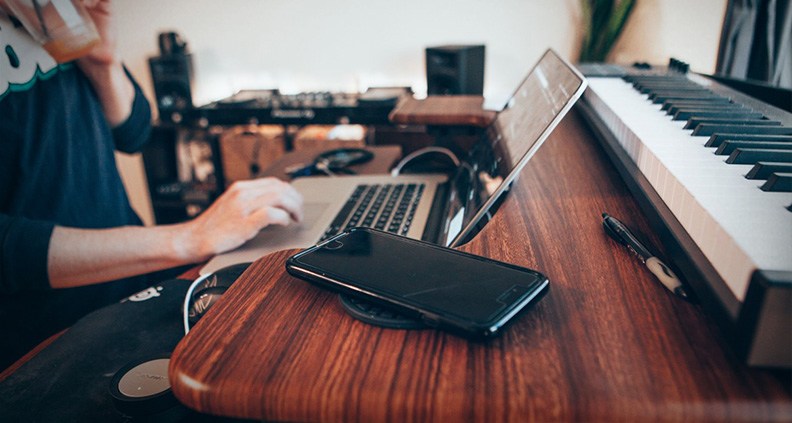 But! Before you can show filmmakers that you're sincere about their project, they have to know that you exist. And as creatives, too often we want to believe that we can just make quality music in a vacuum and stand back as the world comes to us.
Singer/songwriter/composer Gyasi Ross was found by the head of Dreamworks Music after streaming one of his performances live on Facebook. Says Ross, "You have to take small risks, like introducing yourself to strangers, all the time. There's a certain amount of passion you have to display if you want to be taken seriously."
Says composer Natasa Paulberg, "If you're introverted, you have to become a social butterfly; parties, weddings, anything. Go alone. Don't take anyone with you," adding: "Start out by going to the meetings and meet ups that are organized for non-composers. You'll also need a social presence: Instagram, Facebook, Twitter."
Opalka echoes the outgoing approach. "There's a magic in LA that allows you to get work from unusual sources. It's easier to get work here, even though there's so much competition. Not through the agent or the website, but from different directions."
This is where creativity comes in. Whether it's a cold email or an industry event, find a way to talk to people in the business. But—this is important!—make your approach in a way that shows how you could be of help. Don't just name-check your accomplishments or brag about what equipment you have at home.
NEXT STEPS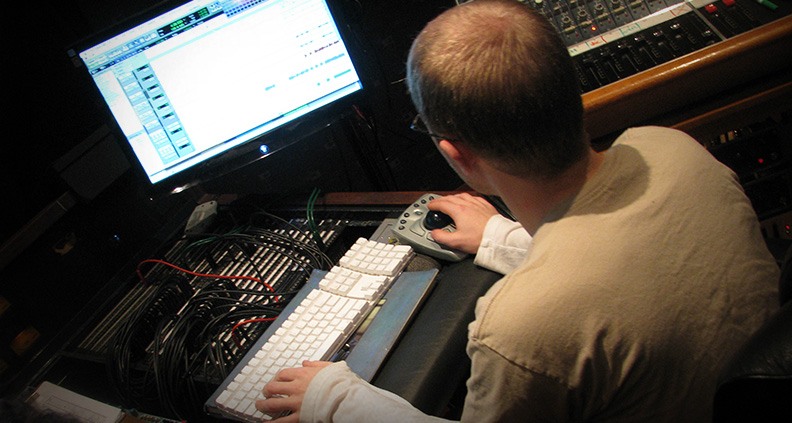 Says Paulberg, "When you have scored some projects and have a track record, it is good to teach. This gives you exposure in the industry and you get to learn a lot from your students." For those who have gained some traction, she suggests using your clout and knowledge to level up. "Put on a concert or place your compositions on a program of known composers. You may have to invest a little but this will get you to the next level."
When Brizuela was a teen, he wrote an email to the software company behind Reason, the popular digital audio workstation. Brizuela wrote, "Your software is known for other things, but not film scores. I think I can show how much more it can do." A full six years later the company reached out and asked if he wanted to compose a symphonic demo for their system, now heard on Reason versions 6-10. Naturally, a lot of people heard this track and asked Brizuela to score their film projects. "When you work with passion, people notice and want to get you involved," he said.
A lot depends on just being there. Dooley says, "If you're the assistant, show up on time. Be quiet and listen. Be helpful." Adding: "Everyone knows by the end of the first day if a person will be an asset or not." Becoming an indispensible asset to a successful composer drowning in work is one very good route, even if it involves a large investment of time on your part.
CASE STUDY: WORKING WITH HANS ZIMMER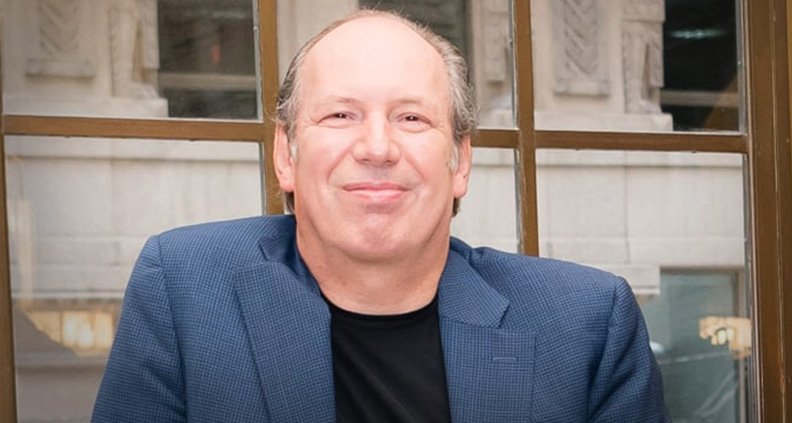 Dooley shared the story of how, at the beginning of his career, he once got to work for the legendary Hans Zimmer. It all started with The Hollywood Reporter's "Film and TV Music issue" which featured a list of current composers and wrote to every third one wether he had heard of them or not. His message was short but well informed, specific and knowledgeable about what each of the composers was working on at the time. Simply put, he offered to help.
He wrote 200 letters and got one response, inviting him to work one day a week as an assistant sending another composer's reel around town. He ended up helping out in many ways—even caulking the ceiling as part of his job. One day on his way to this odd caulking assignment, he ran into an old music program acquaintance from USC, who had been contacted by Zimmer to work for him. The friend didn't feel he was right for the job, but suggested Dooley instead. Jim soon put himself on a crash course to learn all he could about Zimmer's studio and eventually got the gig. Jim's tenure at Remote Control, Hans Zimmer's studio complex lasted almost 20 years.
WAYS TO MAKE WORK HAPPEN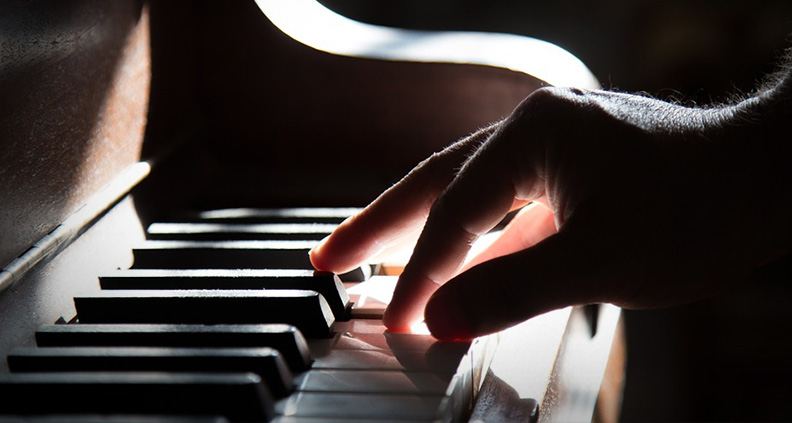 When you think there's no new gig on, remember to create and grow your reel. Write for yourself or find a worthy project to help with on Craigslist or similar website. And be prepared to work for very little income—at least for a while.
Join filmmaker organizations and go to meet-ups for industry members across all disciplines: directors, editors, producers etc. 
Create music for libraries. Look at their website. Call them say, "I have a track just like what you just released. Can you use it?" Give them a chance to say yes. This can be a good income generator over time.
Contact movers and shakers and become indispensable to one of them. You may have to caulk a ceiling or two, but hey—you may end up working for Hans Zimmer.
More often than we might imagine, a big part of finding the job is just showing up. This happened to me, when I was hired by animator Alicja Jasina as replacement for her composer. That film went on to win a Student Academy Award, the BAFTA and many more. As a result of being hired later in the process I had only two weeks to complete the music. So even when it's stressful take the work, work hard.
You never know what might happen.
---
Learn how to become a Member of Film Independent by visiting our website, and click here to subscribe to our YouTube channel. Also, why not be our friend on Facebook, Twitter and Instagram?