ICYMI: 10 Reasons Why Kristen Stewart is the Indie Movie Queen We Need
Editors note: the below piece originally ran as part of our coverage of the 2022 Film Independent Spirit Awards. We're reposting below with minor edits. To revisit the best moments from the 2022 ceremony and learn about how to vote for the winners in 2023, just go here.
***
With her work in the Twilight franchise now safely confined the juvenilia wing of the Kristen Stewart archives, cineastes today are far more likely to associate the actor's name with a long string of critically acclaimed art house favorites. From teenage rockers to iconic royalty, the 31-year-old performer has been breathing life into complex—and frequently marginalized—characters for two decades, going all the way back to her arresting turn alongside Jodie Foster in David Fincher's 2002 thriller, Panic Room. As the kids would say, we Stan.
It's no surprise then that Stewart was named the Honorary Chair of the 2022 Film Independent Spirit Awards—a position previously bestowed on figures including Shaka King, Lena Waithe, Ava DuVernay, Jessica Chastain, Ang Lee, David Oyelowo, Foster, Javier Bardem, Kerry Washington, Tom Cruise, Samuel L. Jackson and Julianne Moore, among others.
"Independent film has been a formative and vital aspect of my life since I was a child," said Stewart. "As an insider and an outsider, it's clear to me how the support it [independent film] offers is essential. I couldn't be more proud to serve as Honorary Chair this year and to help in celebrating all the nominees!"
And not that we ever need an excuse to talk about one of our favorite actors—and many of our favorite films—but here are ten great Kristen Stewart performances to light up your Letterboxd.
THE RUNAWAYS (2010)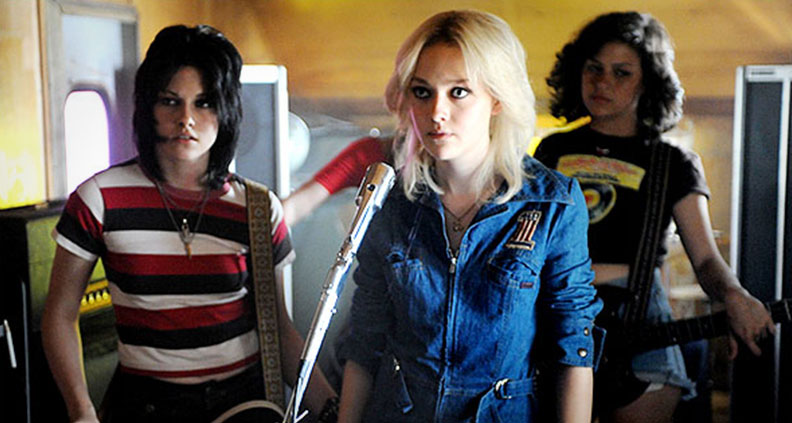 Director: Floria Sigismondi
Writers: Floria Sigismondi, Cherie Currie
Also Starring: Dakota Fanning, Michael Shannon, Alia Shawkat
Producers: Art Linson, John Linson, Bill Pohland
Why We Love It: This raucous, female-focused rock biopic covers the short, explosive career of The Runaways—the short-lived all-girl proto-punk group fronted by Cherie Currie (Dakota Fanning, in one of her first non-child roles) and the incomparable Joan Jett (Stewart). As the group navigates the treacherous landscape of the mid-'70s LA rock scene (drugs, fame, lack of drugs, lack of fame, band squabbles, band romances, etc.) the pre-fab group grows into its own identity and bristles at the oversight of historically problematic manager, scenester and would-be rock impresario Kim Fowley (Michael Shannon).
Where to Watch: Hulu
ADVENTURELAND (2009)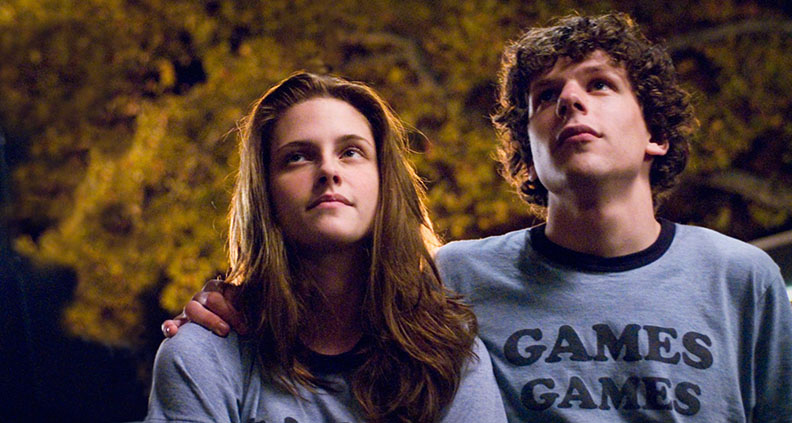 Director: Greg Mottola
Writer: Greg Mottola
Also Starring: Jessie Eisenberg, Martin Starr, Kristen Wiig, Bill Hader
Producers: Anne Carey, Ted Hope, Sidney Kimmel
Why We Love It: Drenched in warm 1980s nostalgia, director Greg Mottola's Superbad follow-up charts the travails of aimless postgraduate James (Eisenberg), during a long summer spent working at a local Pittsburgh amusement park. There, he strikes up a tentative friendship/romance with coworker Em (Stewart) in-between various capers and goof-offs underfoot of earnest park managers Kristen Wiig and Bill Hader. The film—largely based on Mottola's own experiences—is more dramedy than outright comedy, wistful and sweet in all the right places. Guaranteed to make you want your own "Rides! Rides! Rides!" ringer tee.
Where to Watch: HBO Max
CLOUDS OF SILS MARIA (2014)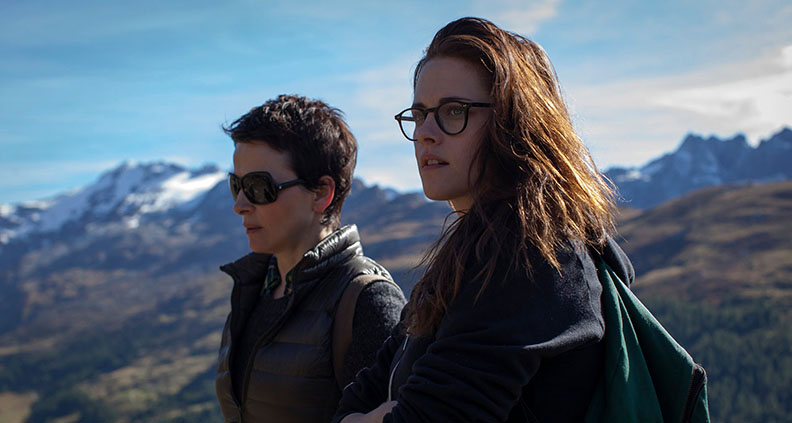 Director: Olivier Assayas
Writer: Olivier Assayas
Also Starring: Juliette Binoche, Chloë Grace Moretz, Lars Eidinger
Producer: Charles Gillibert
Why We Love It: Famously one of Stewart's own favorites in her filmography, this dreamlike psychological drama marked the actor's first collaboration with French director Olivier Assayas (Irma Vep; Carlos; Late August, Early September). In it, European screen icon Juliette Binoche plays an aging (mildly) actress tasked with returning to perform in a revival of her signature project—though this time in the matron's role rather than the ingénue's. Stewart plays Valentine, the elder actor's American assistant. Cloistered together in preparation for the role, the two women's relationship fractures and smears, in ways reminiscent of art house classics like Persona and 3 Women.
Where to Watch: AMC+
JT LEROY (2019)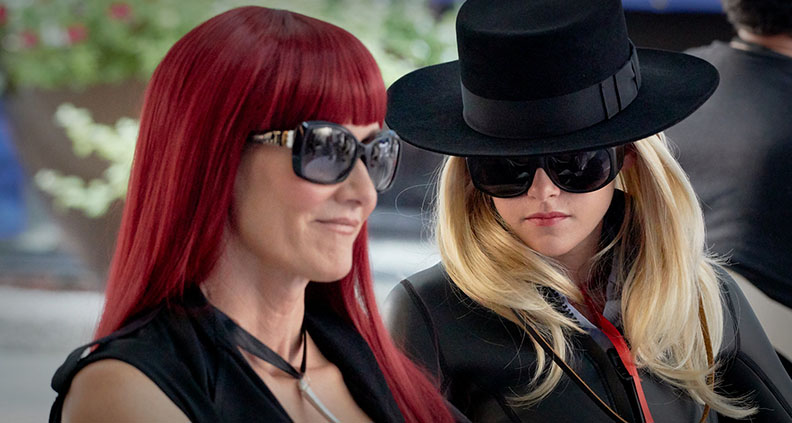 Director: Justin Kelly
Writers: Justin Kelly, Savannah Knoop
Also Starring: Laura Dern, Jim Sturgess, Diane Kruger, Kelvin Harrison Jr.
Producers: Mark Amin, Jeff Beesley, Thor Bradwell, Cassian Elwes, Dave Hansen, Gary Pearl, Giri Tharan, Patrick Walmsley, Julie Yorn
Why We Love It: One of the strangest literary mysteries of the 1990s, the story of supposed celebrity novelist "JT LeRoy"—a sort of pseudonym-gone-rogue for writer Laura Albert—infamously blurred the lines between performance art and fraud. In this dramatic retelling of the complex saga, Laura Dern plays Albert alongside Stewart as Savannah Knoop, the young woman drafted into service by Albert to serve as the public face of "LeRoy," who largely presented to the media as a cisgender male (like we said: complicated). Knoop's memoir serves as the film's source material, placing the overwhelmed patsy (?) front-and-center.
Where to Watch: SVOD (all platforms)
LIZZIE (2018)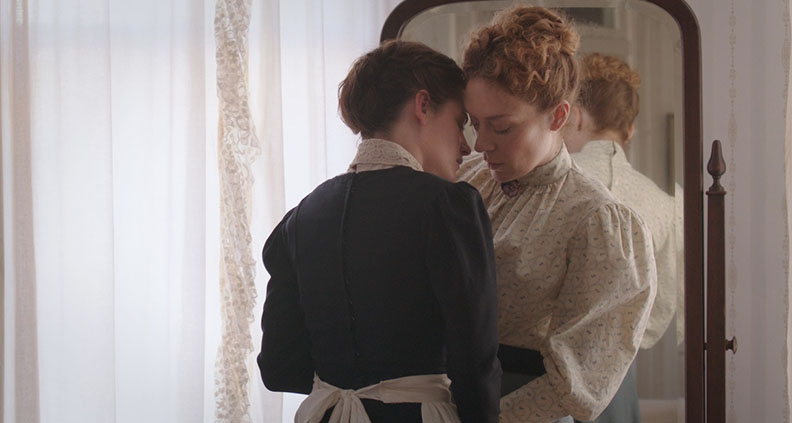 Director: Craig William Macneill
Writer: Bryce Kass
Also Starring: Chloë Sevigny
Producers: Naomi Despres, Liz Destro, Chloë Sevigny
Why We Love It: The marquee true crime sage of its day (think Tiger King but way more emphasis on the presidency of Grover Cleveland), the axe slayings of Abby and Andrew Borden in 1890s Massachusetts provided an enduring folk antihero in the person of the couple's eldest daughter and presumed murderer, Lizzie. In this revisionist take on what might have happened, indie icon Sevigny plays the titular Lizzie, whose psychological torment is further exacerbated by her complicated relationship and sexual tensions with live-in maid Bridget (Stewart), whose forbidden tryst with Lizzie definitely doesn't do anything to help the domestic situation.
Where to Watch: Tubi, Pluto TV, Plex
CERTAIN WOMEN (2016)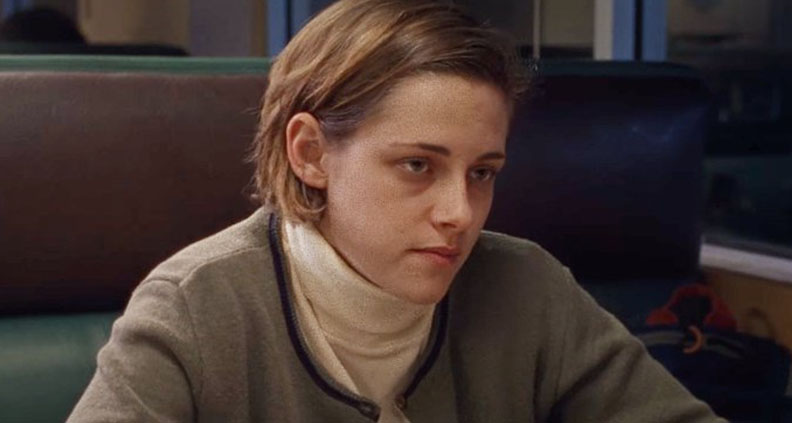 Director: Kelly Reichardt
Writers: Kelly Reichardt, Maile Meloy
Also Starring: Laura Dern, Lily Gladstone, Michelle Williams
Producers: Neil Kopp, Vincent Savino, Anish Savjani
Why We Love It: In this omnibus film adapting the short stories of author Maile Meloy, Stewart plays an out-of-towner teaching part-time law in rural Montana, where she catches the eye of local rancher Jamie (Gladstone), whose schoolgirl crush steadily boils over into desperation when Stewart's Ms. Travis is reassigned to big-city Livingston. Featuring multiple interwoven narratives chronicling the hardscrabble lives and emotional states of its character, Certain Women—like all Kelly Reichardt films—is deceptively simple and deeply effecting, thanks in no small part to its great cast.
Where to Watch: AMC+
SPENCER (2021)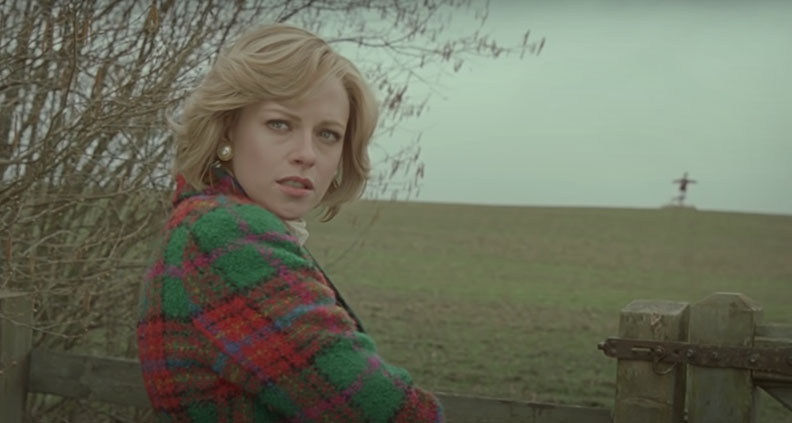 Director: Pablo Larraín
Writers: Steven Knight
Also Starring: Timothy Spall, Jack Nielsen, Freddie Spry, Sally Hawkins
Producers: Maren Ade, Jonas Dornbach, Janine Jackowski, Juan de Dio Larraín, Pablo Larraín, Paul Webster
Why We Love It: Currently under consideration for one of the Academy's Big Bald Dudes, Stewart's breathtaking performance in director Pablo Larraín's latest character study more than transcends the tradition of Oscar-bait celebrity impression. Chronicling the waning days of Diana Spencer's princessdom as a Gothic waking nightmare, Spencer is an electric, necessary counterpoint to the nonstop four-season Queenaganda of Netflix's The Crown—though it does echo that show's assessment of the monarchy as an embattled institution standing at the crossroads of relevancy and vampirism and failing to meet the challenge.
Where to Watch: Hulu, Kanopy
SEBERG (2019)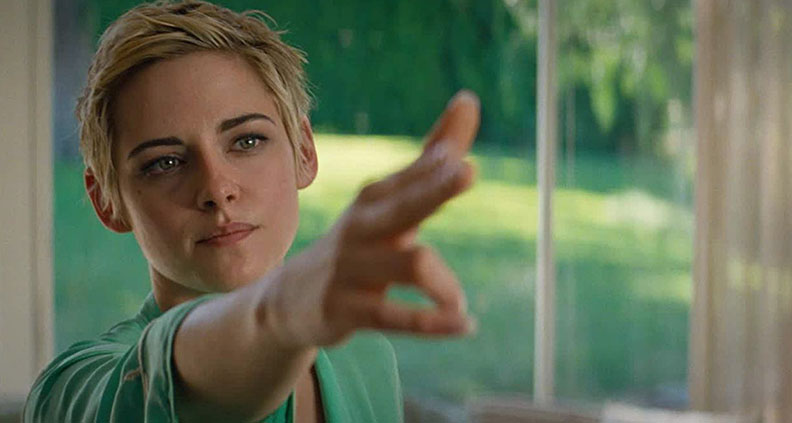 Director: Benedict Andrews
Writers: Joe Shrapnel, Anna Waterhouse
Also Starring: Yvan Attal, Gabriel Sky, Jack O'onnell, Margaret Qualley
Producers: Marina Action, Fred Berger, Kate Garwood, Stephen Hopkins, Brian Kavanaugh-Jones, Bradley Pilz, Alan Ritchson
Why We Love It: In yet another portrayal of a real-life historical figure, this artful biopic finds Stewart stepping into the shoes of Breathless star Jean Seberg, whose complicated entanglement with the film world and international politics led to a life of wreckage so intense it warranted an entire season of You Must Remember This. Though her own experiences verge on martyrdom, Seberg helped pave the way for artist-activists stretching from Jane Fonda to Angelina Jolie, the piles upon piles of paperwork generated to fill her FBI file proof a life of substance and important, which Steward honors both onscreen and off.
Where to Watch: Amazon Prime
PERSONAL SHOPPER (2016)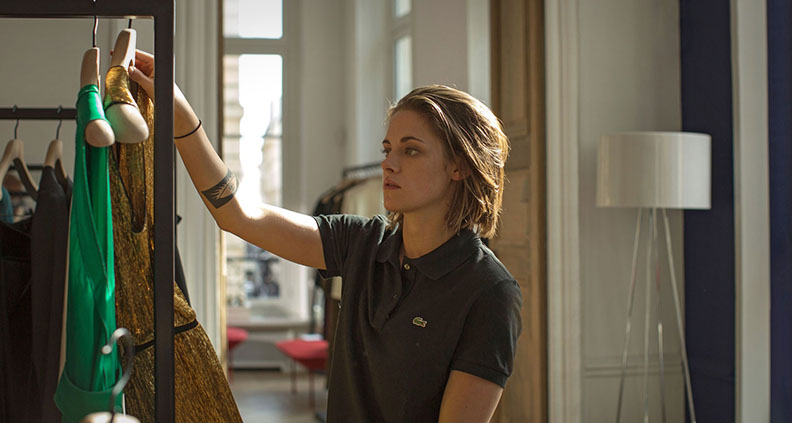 Director: Olivier Assayas
Writer: Olivier Assayas
Also Starring: Lars Eidinger, Sigrid Bouaziz, Anders Danielsen Lie, Ty Olwin
Producer: Charles Gillibert
Why We Love It: In their Clouds of Sils Maria follow-up, Stewart and Assayas managed to create a film many critics found entirely unclassifiable. Was Personal Shopper a ghost story? A psychological thriller? An unflinching dramatic look at loss and trauma? Lifestyle porn? The answer, of course, is all of these and so much more. Miserably traipsing through the most glamorous parts of Paris, Stewart plays Maureen, a personal shopper for a spoiled (and entirely unseen) supermodel. That's a unique job to start with, even before you get to the part where Maureen might possibly be connected, psychically, to her dead brother.
Where to Watch: AMC+
HAPPIEST SEASON (2020)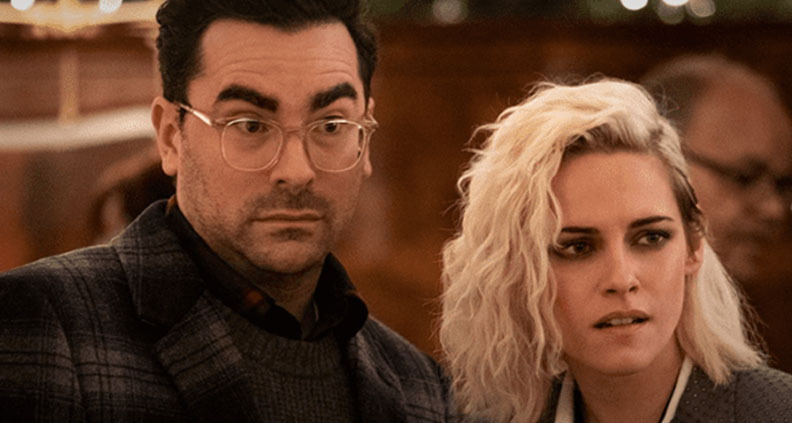 Director: Clea DuVall
Writer: Clea DuVall, Mary Holland
Also Starring: Mackenzie Davis, Dan Levy, Victor Garber, Mary Steenburgen, Alison Brie, Mary Holland, Aubrey Plaza
Producers: Marty Bowen, Isaac Klausner
Why We Love It: One of the most surprising streaming hits of the 2020 movie calendar (and if Film Twitter has anything to say about it, a modern holiday classic), actor-turned-filmmaker Clea DuVall's second feature is a queer-friendly romp through holiday-season chaos. Mackenzie Davis's Harper invites her orphaned girlfriend Abby (Stewart) to spend Christmas with her family—only to reveal to Abby that she has yet to come out to them. That's just one plot thread in a film that has plenty of 'em, boasting an all-star cast that includes not least of all Dan Levy, fresh off the run of everyone's favorite Canadian import, Schitt's Creek.
Where to Watch: Hulu
Only Film Independent Members vote for the winners of the Spirit Awards. This week only, we're offering $50 off for new and upgrading Filmmaker Pro and Film Lover Memberships.  Visit filmindependent.org/join or click the icon below to learn more.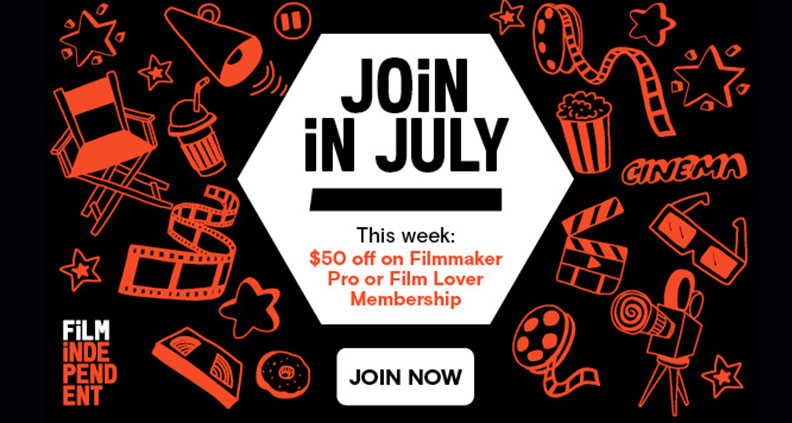 Keep up with Film Independent…
(Header: Clouds of Sils Maria)