LA FILM FEST 2013: The Indiewire Influencers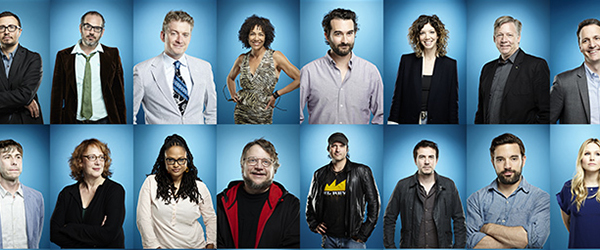 By So Yun Um / LA Film Fest Guest Blogger
Who are the indie film world's influencers? Indiewire has created their own industry list hoping to answer just that, highlighting the people who are shaping the indie film world today, and LA Film Fest attendees got a first look. The biggest project the online publisher has taken on, the Indiewire Influencers is an unranked list broken down into five categories: The Brokers, The Curators, The Creators, The Shapeshifters and The Early Adopters.
Film Independent's own LA Film Fest director Stephanie Allain and Film Independent at LACMA curator Elvis Mitchell made the list as Curators for their work producing the Festival and the monthly FIND film series at LACMA. The panel — moderated by Indiewire's Editor-in-Chief, Dana Harris — consisted of several other Influencers from the list:
During the panel, the main discussion was on the future of film – especially when it comes to distribution in this digital age. Countless questions abound in trying to perfect and work in a system where the filmmaker has the sole power to provide and deliver a product to his audience without wary reliance on the studio system. The system is continuing to evolve and there hasn't been a solid solution or plan to go about accomplishing such a task. The intent of these Influencers is to use the internet to create emerging platforms that will not only give the power back to filmmakers, but allow them to rethink the way they charge people for their films, get people to watch, help grow the audience, and help people find films that fit their taste in a world full of endless and sometimes pointless film options.
Steven Spielberg recently said, "The film industry is in a state of an implosion." Emily Best stated it is quite the contrary: the industry is in a state of an explosion with the emerging markets online and the way the audience now accesses media through devices such as phones. With so many platforms like Netflix, Kickstater, Tugg, YouTube and Seed&Spark, if a filmmaker decides or is forced to not take the helping hand of a studio, they must think more like an entrepreneur. The ultimate goal is to make the filmmaking system more transparent and accessible so filmmakers and the audience alike can get what they both want: highest creative content.
As an amateur filmmaker, it is vital to learn and adapt to the changes occurring within the film industry, especially with the rise of so many platforms that now allow independent filmmakers to take charge of their own film and get it to the people any way they can. The Influencers panel discussion was thoroughly informative and brought the biggest issues to the forefront of where the future of film is going and how we can help get there. Slowly but surely, we will and that's the most exciting prospect of all.