LA Film Festival Guest Director Miguel Arteta on Making Indie Cinema, Past, Present and Future
Director Miguel Arteta's filmography is full of misfits, rebels and free spirits—from the young hustlers of Star Maps to the community theater dreamers of Chuck and Buck to grocery clerks seized by small town ennui in The Good Girl. No surprise then that the Puerto Rican-born filmmaker (whose latest, Beatriz at Dinner, is currently in theaters) fits in so well amid other likeminded creative outsiders, a fact demonstrated at last week's LA Film Festival filmmaker retreat in Palm Springs. There, Arteta was named the 2017 Festival's Guest Director, as well as the recipient of this year's Spirit of Independence award.
For his part, Arteta is no stranger to the Film Independent family, winning a Film Independent Spirit Award (the John Cassavetes Award) for 2000's Chuck and Buck. Since then Arteta has enjoyed a diverse career, toggling back and forth between indies (Youth in Revolt, Cedar Rapids), television (episodes of The Office, Enlightened and American Horror Story) and family fare (Alexander and the Terrible, Horrible, No Good, Very Bad Day). Arteta joins such previous Spirit of Independence recipients as Ava DuVernay, David O. Russell, Don Cheadle, George Clooney, Clint Eastwood and Charlize Theron.
We recently caught up with Arteta to discuss his career, independent film, reuniting with frequent collaborator Mike White and what he's looking forward to doing at this year's LA Film Festival.
MIGUEL ARTETA
What has changed in your approach to directing between Star Maps and Beatriz at Dinner? What has stayed the same?
Arteta: I'm a little less nervous now. Something that continues to be a through line [in my work] is that I love helping actors and watching them do their best. That, and that I love stories about people outside society's norms.
How has the advancement of technology of the course of your career changed the way you do your job?
Arteta: I like digital because it allows you to do multiple takes without cutting, and that always helps the actors. I also love color correcting, using it as a subliminal tool to redirect the audience's eyes to the strongest story points within a frame. I like that we can do something so subtle [like that] at the end of the process.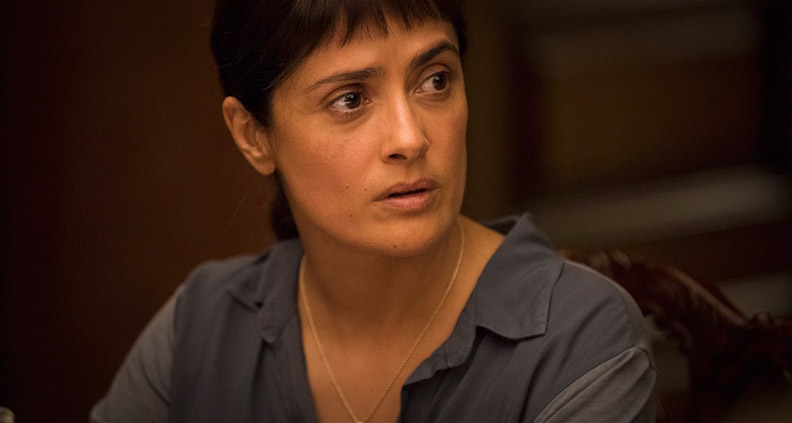 What attracts you to Mike White's screenwriting?
Arteta: I love Mike White's piercing critique of society's prejudices against anything it considers different. Mike's writing always finds a funny way to be truthful about our priorities as humans. He reflects our values to ourselves with humor but also with unsetting accuracy.
What does "The Spirit of Independence" mean to you?
Arteta: It means finding a way to be honest and to have the privilege to connect to the audience's desire for honesty. People want stories that feel real and have honest insight. Our capitalist society doesn't encourage this, but the Spirit of Independence in filmmakers counters that and—against all odds in our consumer society—is able to bring these stories that people yearn for.
What was your reaction when Film Independent reached out to see if you would be the 2017 LA Film Festival's Guest Director?
Arteta: I was extremely honored. I've known Josh Welsh for a long time and so admire all he's done to help filmmakers, year after year. Film Independent is more vibrant than ever. It's something that filmmakers everywhere need and appreciate. I got to attend the Festival when Sidney Pollack was the Guest Director, and I learned so much from that—very big shoes to fill! I hope I can inspire filmmakers and encourage them to continue to make honest films against all odds.
What are you film festival do's and don't? What's the best advice for filmmakers looking to make an impression?
Arteta: The best thing to do when you attend a festival is take the time to see other directors' films and talk to them. These directors will be your peers for years to come.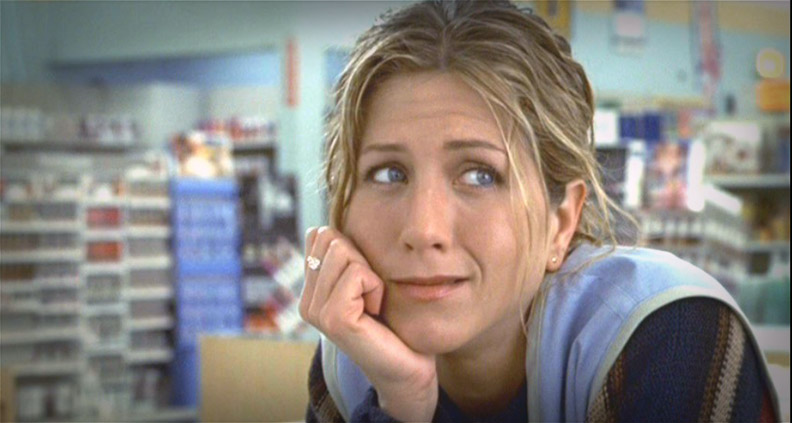 Any memorable film festival moments? What are you looking forward to at this year's LA Film Festival?
Arteta: The Good Girl was the opening film at The LA Film Festival in 2002 and I loved it. It was a blast and classy and so many of my peers came out to join us in celebrating the film. [As for this year] I want to see more films!
What does the city of Los Angeles represent to you, in you art or just in your life?
Arteta: I love LA. Because it's a multicultural city and it attracts all kinds of people striving for a better life. I love the passion for storytelling that the city represents. And I love the old studio lots! It's magic being able to visit the sidewalk where Humphrey Bogart kissed Ingrid Bergman in Casablanca—I'm like a kid in a candy store on those streets.
What's the best/worst piece of advice you ever received?
Arteta: Sam Fuller's quote: "Cast on hunch. Cast the biggest movie star in the world or cast your neighbor. But cast on hunch!"
Beatriz at Dinner is now available in theaters and on VOD. To learn more, visit the film's website and Facebook pace.
The 2017 LA Film Festival is currently underway, June 14—22, headquartered at the ArcLight Cinemas Culver City, with additional screenings at ArcLight Hollywood, ArcLight Santa Monica, LACMA and The Theatre at Ace Hotel. Check out the Festival Guide here.
Stay tuned to our Twitter, Facebook and Instagram for the latest new additions and updates. And don't forget to subscribe to our YouTube channel for more exciting announcements. Tickets and passes are on sale now.
Sold out screenings? Get in with a Festival pass. In addition to screenings and special events (even when sold out) Festival passes provide entry to our super-fun Festival Lounge, featuring a 21+ hosted bar and the opportunity to rub shoulders with Festival filmmakers and other film industry professionals. Buy yours. Film Independent Members save up to 25%.
(Header: L-R, Film Independent President Josh Welsh, Miguel Arteta, LA Film Festival Director Jennifer Cochis and Film Independent at LACMA Curator Elvis Mitchell)