LA Film Festival Update: 'G-Funk' Doc and Warren G Live Performance at Ace Hotel, June 16
Aside from palm trees, dermal lip fillers and the Hollywood Sign itself, few things scream "LA!" quite like G-Funk—the ultra-smooth, vaguely foreboding style of hip hop pioneered in the late '80s and early '90s by Southland legends like Dr. Dre, Snoop Dogg, Warren G and Nate Dogg. But while classic rock, country and pop have all received their cinematic due, the history of rap music, and G-Funk in particular, remains largely unexplored and/or immortalized by contemporary filmmakers. After all, there are only so many times you can watch "Gin and Juice" on YouTube (though we still really want Snoop's deeply incongruous but very stylish Penguins NHL jersey.)
Luckily, Warren G's new documentary (directed by Karam Gill)—aptly titled G-Funk—sets out chronicle the music's rise, charting the friendship between Warren, Nate and Snoop as they collaborate together to create one of the most essential styles in West Coast hip hop. And what better place for the film to have its LA premiere than at the LA Film Festival?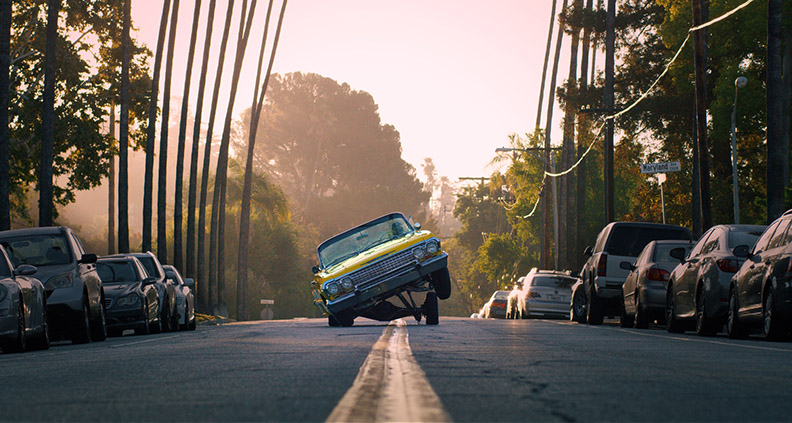 G-Funk will screen at the Festival on June 16 at the Theatre at Ace Hotel in downtown. Even better: the film will be followed by a live performance by none other than Warren G himself. This marks the second year that the LA Film Festival will be utilizing the Theatre at Ace Hotel as both a screening and live performance venue. And assuming you were lucky enough to join us last year, you know not to miss out. Get your tickets here. And really, the only thing to say at this point is: Regulators, mount up! (Sorry, couldn't resist.)
To see all the latest lineup announcements, click here. For more pass, ticket and event information visit tickets.lafilmfestival.com.
The 2017 LA Film Festival takes place June 14-22, headquartered at the ArcLight Cinemas Culver City, with additional screenings at ArcLight Hollywood, ArcLight Santa Monica and more. Stay tuned to Film Independent's Twitter, Facebook and Instagram for the latest new additions and updates. And don't forget to subscribe to our YouTube channel for more exciting announcements.
Tickets and passes are on sale now. Sold out screenings? Get in with a Festival pass. In addition to screenings and special events (even when sold out) Festival passes provide entry to our super-fun Festival Lounge, featuring a 21+ hosted bar and the opportunity to rub shoulders with Festival filmmakers and other film industry professionals. Buy yours today. Film Independent Members save up to 25%.