Bring the Noise: Top Artists Give Classic Films a Brand-New Score
How many times in life have you pretended to stab someone? The answer (hopefully) is probably not that many. But if you have, chances are these mock attacks included you shrieking eee! eee! eee! in direct homage to the staccato violins of Bernard Herrmann's iconic Psycho score. For that matter, how many times have you hummed John Williams' equally indelible Indiana Jones theme—duh-duh, duh-DUH—to propel yourself through that last little bit of your treadmill jog, envisioning a giant boulder licking at your heels to give you the extra pep you need to finish strong?
Fact is, memorable film scores are frequently as iconic as the movies themselves. But what happens when a movie's soundtrack is remixed, re-contextualized or completely removed and replaced with something else? How is a once-familiar film suddenly new or different once you've replaced its music with something totally new and unexpected? And what happens when that new, unexpected music is performed live?
Film fans will know the answer when Bring the Noise kicks off next month on Saturday, January 28 at LACMA's Bing Theater—the latest one-of-a-kind edition to our 2017 Film Independent at LACMA lineup.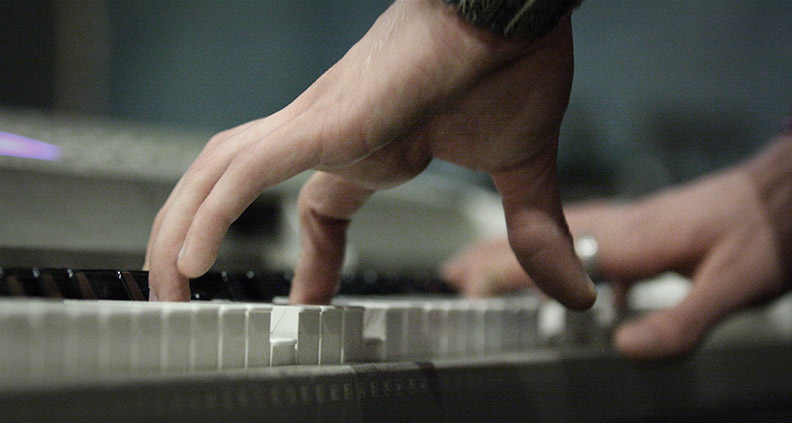 But this isn't just some outdoor screening of Nosferatu with a local Nine Inch Nails cover band fumbling through a Kidz Bop version of "Head Like a Hole" somewhere out in the tall grass. Bring the Noise is an unprecedented live performance series that unites classic cinema with new-and-unique film scores, performed in-person by a rotating crew of top musicians, all under the auspices of Bring the Noise Guest Artist-in-Residence T-Bone Burnett and featuring some of the hottest names in contemporary music.
Each month, Burnett and a rotating group of acclaimed musicians will partner with Film Independent at LACMA curator Elvis Mitchell to present a wide range of re-mastered classic-and-cult films at LACMA's Bing Theater. The films' original music tracks will be isolated and removed, keeping dialogue and sound effects in tact. Then for one night only, these remixed versions will screen with a brand-new score performed live by top artists.
Sure, you may have seen some of these films before. But you've never seen—or more accurately, heard—them like this before. The series kicks off January 28 with music from Seth Bogart of Hunx and His Punx set to a familiar indie classic (soon to be announced—follow us on @filmindependent on Twitter for updates).
"I'm thrilled to be a part of Film Independent's unofficial—but crucial—initiative of expanding the audience experience of [seeing] movies," said Mitchell, "I can think of no better way to do so by adding a performance aspect."
"The intersection of great independent film and music is at the heart of Bring the Noise," said Film Independent President Josh Welsh, "and Guest Artist-in-Residence T Bone Burnett is the perfect embodiment of how those two worlds collide."
As of now, future guest performers are slated to include:
Film composer Michael Andrews
Jack Antonoff, of Bleachers and fun.
Bauhaus members Daniel Ash and Kevin Haskins
Emily Kokal of Warpaint
Ulises Lozano of Kinky
YACHT
Yeah Yeah Yeah's Nick Zinner
So stop ruining your dad's vinyl trying to sync up Dark Side of the Moon with that old VHS copy of The Wizard of Oz. Now's your chance to be part of something way cooler. And make some space on the wall behind your lava lamp, because each Bring the Noise event will feature a poster by Matt Owen, the artist behind Film Independent at LACMA's Live Read posters.
Members of Film Independent and LACMA Film Club can purchase tickets starting at 12:00 pm, Thursday December 15 at filmindependent.org/lacma. The general public can purchase tickets starting at 12:00 pm on Thursday, December 22. Tickets for subsequent Bring the Noise performance will go on sale along with the rest of the Film Independent at LACMA's 2017 line-up when each month's programming lineup is announced. Click here for more information and follow us online for additional film title and event info.
Individual tickets are $25 each for Film Independent and LACMA Film Club Members and $35 for LACMA Members, students with valid ID and seniors 65+. General public can snag tickets for $50 apiece starting Thursday, December 22.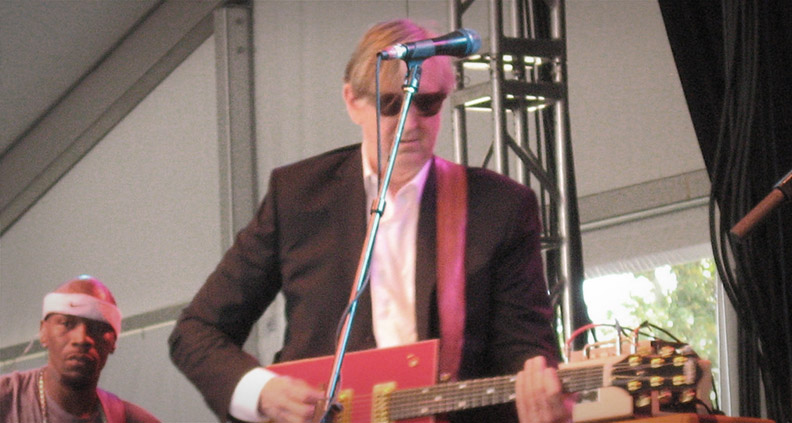 Bring the Noise is made possible by a grant from the Hollywood Foreign Press Association (HFPA), presented at the organization's annual Grants Banquet on August 4—an evening in which the HFPA awarded nearly $2.4 million to non-profit entertainment-related organizations, foundations and scholarship programs. KCRW 89.9FM is the Promotional Sponsor of Film Independent at LACMA.
To learn more about Film Independent, subscribe to our YouTube channel or follow us on Twitter and Facebook. To learn how to become a Member of Film Independent, just click here.