Zedd Reveals 'True Colors' on LA Film Festival Day 2: Special Guests Kesha, Echosmith and Aloe Blacc
German DJ Anton Zaslavski—better known by his stage name "Zedd"—is one of the most popular recording artists in the world right now, but he also has an intensely personal connection with his fans that sets him apart from other stars. The importance of that connection is the main focus of the documentary Zedd: True Colors, which premiered as part of the 2016 LA Film Festival Thursday night at the Theatre at Ace Hotel in downtown Los Angeles. In addition to the film's premiere, the crowd was treated to a Q&A and a musical performance from Zedd and some very special guests. (Spoiler: ONE OF THEM WAS KESHA.)
The documentary, directed by Susan Bonds and Alex Lieu, chronicles the making of Zedd's latest album True Colors, as well as the series of elaborate listening parties that the artist and his team put on for a small group of loyal fans ahead of the album's release. Taking place in a series of exotic locations—from the Grand Canyon to the Empire State Building to Alcatraz Island—each event allowed fifty lucky fans to hear one of the album's tracks for the very first time in a meticulously designed setting, and to have a meet-and-greet with Zedd afterward. Zedd's personal investment in engaging directly with fans became the uniting theme of the evening, which certainly had the most exuberant and vocal audience I've ever seen at a documentary screening. (Screams of "I love you!" and "Marry me!" were not infrequent.)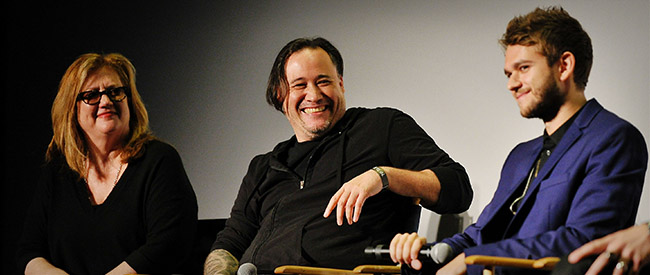 The Q&A was conducted by LA Film Festival Director of Programming Roya Rastegar and featured Zedd, directors Bonds and Lieu and Zedd's managers Tim Smith and Dave Rene. In addition to directing the film, Bonds and Lieu were also the directors of the True Colors listening events, and the pair shared some fun behind-the-scenes stories about trying to pull off such a huge endeavor. Bonds explained that as part of the listening party that took place in Chicago, they had originally planned to dye the entire Chicago River a bright magenta but, as Bonds cryptically put it, "There was an election and then everything changed." Another scrapped idea apparently involved a huge network of connecting igloos but proved too challenging on a technical level. Spectacle aside, the interviewees repeatedly returned to the most import aspect of the events: engaging with fans, which Zedd apparently did for up to four hours at each stop. Creating a unique experience for them, they said, was always the top priority. Tim Smith explained that he considered the string of events not only a great way of workshopping the songs, but also of helping the young star connect with the people who made him successful: "I said, I think not only are we going to get a better album out of this, we're going to get a better Anton."
Another recurring theme of the Q&A was Zedd's interest in working across genres and with a variety of other artists, as well as a hope that his fans would follow him as he widened his musical horizons. "My dream," he said with a laugh, "is that if I make a song with Nickelback, you guys will check it out." When asked to choose a dream collaborator, either living or dead, he named the late Freddie Mercury and cited Queen as a vital influence in his development as a musician. He also touched on his desire to make True Colors a cohesive album and an emotional journey, rather than just a collection of hit singles. He likened putting too much emphasis on singles to the idea of a film director who only releases the two or three most exciting scenes instead of a whole movie, and added that, "You can do a lot in three minutes, but you can do a lot more in sixty minutes if you give it context."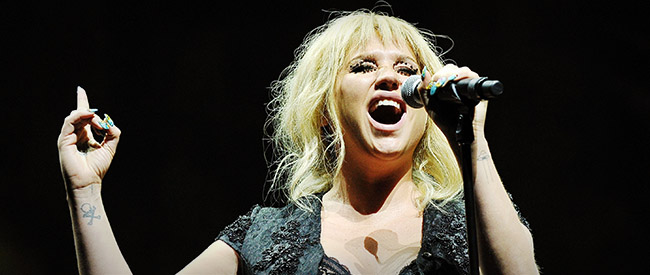 The night ended with a musical performance from Zedd and three surprise guests, the most surprising of whom was embattled pop star Kesha, who gave a stirring performance of the album's title track with accompaniment from a string trio and Zedd himself on piano. She was followed by Sydney Sierota of the indie pop band Echosmith, who performed the song "Illusion." Neo-soul singer Aloe Blacc wrapped up the evening with "Candyman," a reimagining of the 1971 classic.
Between the world premiere documentary screening, the enlightening Q&A, and three fantastic live performances, the fans in attendance at the Ace Hotel on Thursday night were treated to a truly special event that did was Zedd does best: make his fans happy.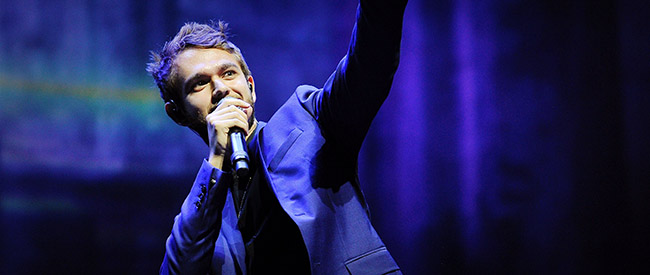 This year's 2016 LA Film Festival is currently happening at the ArcLight Cinemas in Culver City as additional venues citywide through June 9. Buy your tickets to all of our great screenings and special events today. Click here for more information.
To see our full lineup and Festival Guide, please visit our website, stay tuned to this blog and subscribe to our YouTube channel. Learn how to become a Member of Film Independent by clicking here.