LA Film Festival Update: IFC Shows Unleash the Funny on Culver City
We apologize for stressing you out. No, seriously—it's often said that one of the leading causes of anxiety in modern society is having too much of everything. And all this month, we've been overwhelming your palate with potentially lethal doses of elective leisure, with announcement after announcement of new programming being added to the 2017 LA Film Festival.
At this point in the week's deluge of new information, we've already introduced this year's Global Media Makers Fellows, explored the roots of G-Funk with Warren G and gazed wistfully out onto the twinkling lights of Tokyo with Sofia Coppola and The Beguiled. But have we laughed yet? Not as such. But we will now, with these three great events designed to shine a light on the best work being done in comedy on the small screen:
PORTLANDIA: A LOOK BACK AND A LOOK FORWARD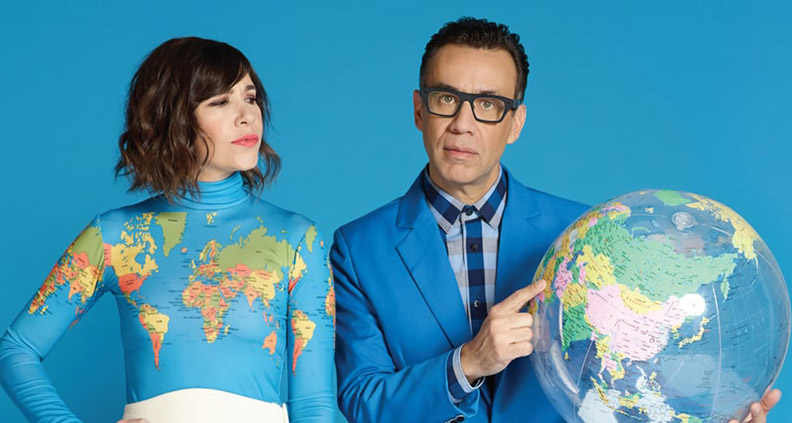 For the past seven seasons, Portlandia's observational humor has been one step ahead of the cultural conversation. As the series gears up for its eighth and final installment, we hear from creators/stars Fred Armisen and Carrie Brownstein about the show's celebrated history and what's next in advance of the final season. (Thursday, June 15 at the Kirk Douglas Theatre in Culver City)
BARONESS VON SKETCH SHOW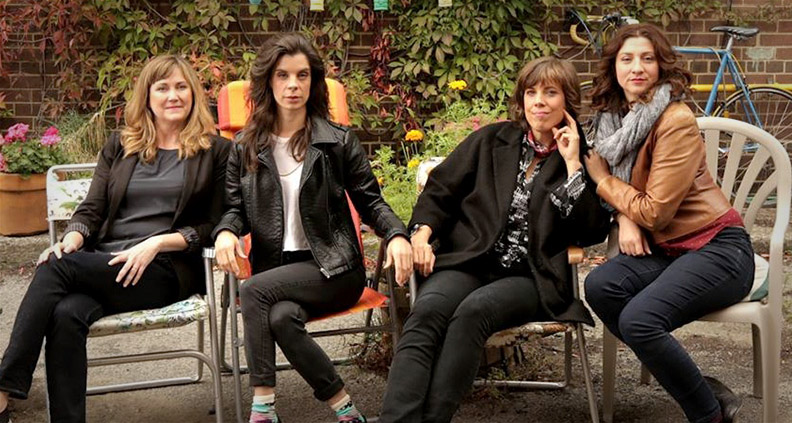 Hailing from north of the border, these Baronesses of the Baroness Von Sketch Show are producing the best comedy you've never seen… until now!  Catch a sneak peek before the show premieres on IFC later this year. Lea DeLaria (Orange is the New Black) will moderate a conversation with stars Carolyn Taylor, Meredith MacNeill, Aurora Browne and Jennifer Whalen. (Friday, June 16 at the Kirk Douglas Theatre in Culver City)
FREE EVENT: 'DOCUMENTARY NOW!'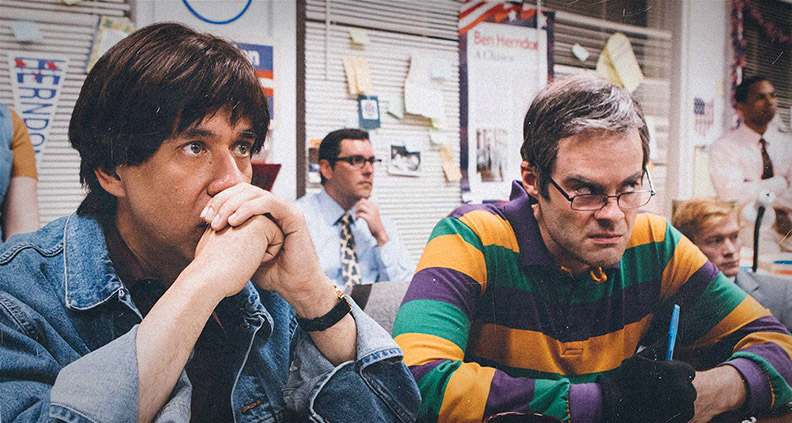 Catch every episode back-to-back of IFC's Documentary Now! on the big screen. Starring Fred Armisen and Bill Hader, the series pays homage to some of the world's best-known documentaries. So, who says you can't binge-watch a season of TV in a movie theater? No one says this. And case you were wondering, yes: we're big fans of the show from way back. (Sunday, June 18, ArcLight Culver City)
All three of these events, you may have noticed, center on TV programs airing on IFC. No surprise there, as the cannel continues to operate on the bleeding edge of innovative comedy programming. Of course, IFC has been our broadcast partner for the Film Independent Spirit Awards for years and we're beyond thrilled to welcome their expanded presence at the LA Film Festival.
To see all the latest lineup announcements, click here. For more pass, ticket and event information visit tickets.lafilmfestival.com. The 2017 LA Film Festival takes place June 14-22, headquartered at the ArcLight Cinemas Culver City, with additional screenings at ArcLight Hollywood, ArcLight Santa Monica and more.
Stay tuned to Film Independent's Twitter, Facebook and Instagram for the latest new additions and updates. And don't forget to subscribe to our YouTube channel for more exciting announcements.
Tickets and passes are on sale now. Sold out screenings? Get in with a Festival pass. In addition to screenings and special events (even when sold out) Festival passes provide entry to our super-fun Festival Lounge, featuring a 21+ hosted bar and the opportunity to rub shoulders with Festival filmmakers and other film industry professionals. Buy yours today. Film Independent Members save up to 25%.