Global Media Makers 2017: Bridging Cultures, Creating Spaces and Connecting Storytellers
A story is a powerful thing. The stories we tell ourselves about our identities define not just who we are and how we see our place in society, but also who we will become and how we will shape the world around us. That's what stories do: give us a lens through which to view the world and ourselves. Perhaps even more importantly, stories help us understand those who are different from us. Stories make others more human—and us more humane.
But what makes stories so powerful is also what can make them so insidious. As social media and the churn of the 24-hour news cycle keeps threatening to turn our cognitive landscape into one long, recursive echo chamber, it's more critical than ever to create spaces that allow for diverse voices and different stories.
Global Media Makers aims to create just such a space. The mentoring initiative is supported through a partnership between Film Independent and the U.S. Department of State Bureau of Educational and Cultural Affairs. This unique cultural exchange program—now in its ambitious second year—fosters supportive ongoing relations between leading U.S. and international filmmaking talent. International filmmakers travel to Los Angeles for a six-week residency during the months of May and June and continue to be mentored by leaders in the U.S. entertainment industries after they return to their home countries. The program has received enthusiastic support from companies such as Apple, Google and HBO. (You can see what last year's Fellows have been up to by clicking here.)
Global Media Makers also provides an opportunity for American filmmakers to gain a deeper understanding of the international media landscape and participate in cross-cultural engagement.
Says Mentor Alan Poul, "The talent, diversity, and sophistication of the [Global Media Makers] Fellows and their incredible thirst for knowledge are so impressive. As a returning mentor, I'm not only gratified at how eager the fellows are to learn, but am humbled by how much we are learning from them. The program has proven interactive and reciprocal in ways we were unable to imagine."
Over the two years of the program, prominent US filmmakers and industry executives have traveled to the Fellows' home countries to conduct workshops and meet with influential media personalities and institutions. What's more, numerous emerging US-based filmmakers partnered with Global Media Makers Fellows to create innovative short-form content, like these videos based on the Fellows' experience of Los Angeles, shot entirely on the iPhone:
During their LA residency, Fellows participate in filmmaking labs focused on screenwriting, directing, creative producing and documentary, working closely with a team of American mentors to develop their current projects. This year's lab Mentors include producer Alix Madigan (Winter's Bone), writer-director James Ponsoldt (The Spectacular Now), screenwriter Jeff Stockwell (The Dangerous Lives of Altar Boys), producer Alexandra Johnes (Holy Hell), editor Doug Blush (The Hunting Ground), editor Kate Amend (The Case Against 8), producer Jay Van Hoy (American Honey) and cinematographer Nancy Schreiber (The Nines).
Fellows also receive a comprehensive overview of best practices in the craft and business of filmmaking, along with numerous networking opportunities with top-level US talent. Guest speakers include cinematographer James Frohna (Transparent), producer Cathy Schulman (Crash), writer-director Robin Swicord (Wakefield), screenwriter Meg LeFauve (Inside Out), writer-director Billy Ray (Captain Phillips), producer Ron Yerxa (Little Miss Sunshine), director-producer Alan Poul (Newsroom), Television executive Sharon Hall (Breaking Bad), Eric d'Arbeloff (Co-President, Roadside Attractions) and Ted Mundorff (President and CEO, Landmark Theatres).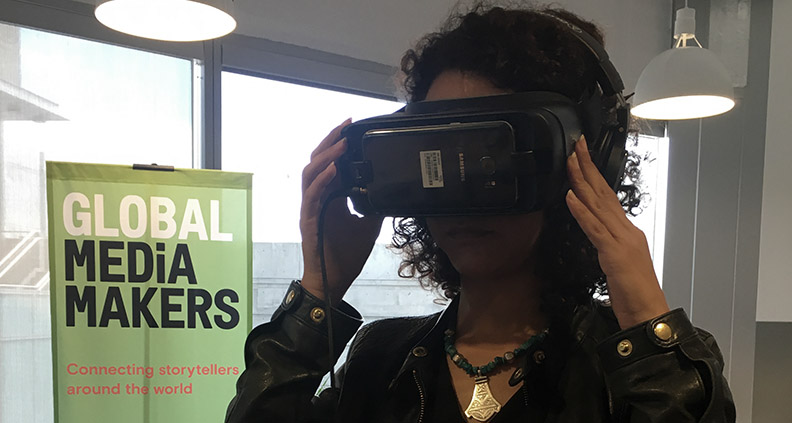 Global Media Makers participants will also receive grants to create short films in collaboration with Film Independent Fellows, documenting their experiences in both LA and in their home cities to create a visual dialogue between cultures. The films will be shot on iPhones and in virtual reality on the Google Odyssey camera.
The LA residency will culminate in a series of high profile events at the LA Film Festival, on June 15, at the ArcLight Cinemas in Culver City and will include a special screening of Egyptian director Sherif El Bendary's Ali, the Goat and Ibrahim. The film tells the story of Ali, who believes his late girlfriend's soul has been reincarnated in a goat. Ali, his goat and his friend Ibrahim embark on a journey of friendship and self-discovery across Egypt to reverse the curse. Buy tickets here.
Following the June 15 screening, the film's producer and Global Media Maker Fellow, Hossam Elouan will be joined by select members of the Global Media Makers Class of 2017 for and in-depth panel discussion about the program, the process of making films in the Middle East and the importance of storytelling as tool for connecting cultures. (Buy tickets here.)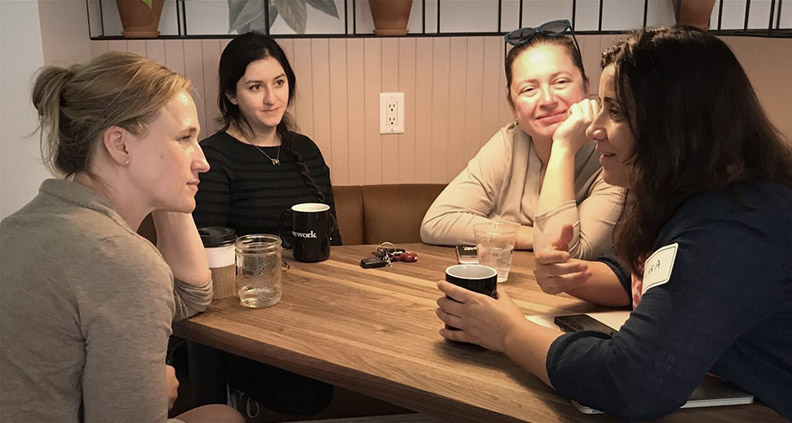 This year's Fellows hail from seven different countries and have made films that have won accolades at Cannes, Rotterdam, Toronto, Dubai and numerous other international festivals. So! Let's meet your 2017 Global Media Makers:
Ahmad Abdalla, writer & director (Egypt)
Yahya Alabdallah, writer & director (Jordan)
Anna-Maria Aslanoglu, Producer (Turkey)
Mohamed Nejib Belkadhi, writer & director (Tunisia)
Nazli Durlu, writer & director (Turkey)
Aysha El-Shamayleh, writer (Jordan)
Hossam Elouan, producer (Egypt)
Ziya Cemre Kutluay, producer (Turkey)
Cigdem Mater, producer (Turkey)
Layal Rhanem, documentary filmmaker (Morocco)
Lara Saba, writer & director (Lebanon)
Mohamed Siam, writer & director (Egypt)
Alwiya Thani, director (UAE)
Rami Yasin, writer & director (UAE)
Ali Vatansever, writer & director (Turkey)
Mayye Zayed, writer & director (Egypt)
For more information about the Global Media Makers program, please visit our Global Media Makers page. To learn more about Film Independent's myriad Artist Development programs, click here.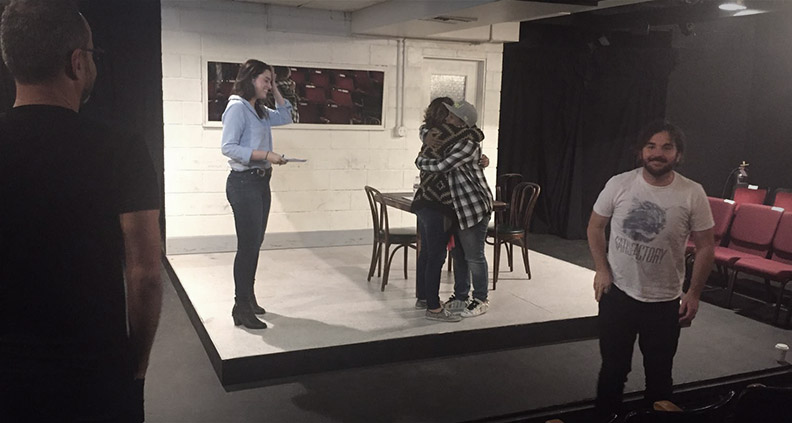 The 2017 LA Film Festival takes place June 14-22, headquartered at the ArcLight Cinemas Culver City, with additional screenings at ArcLight Hollywood, ArcLight Santa Monica and more. Stay tuned to Film Independent's Twitter, Facebook and Instagram for the latest new additions and updates. To see all the latest lineup announcements, click here. For more pass, ticket and event information visit tickets.lafilmfestival.com.