Learning How to Think Like a Publicist: What You Need to Know
EDITOR'S NOTE: The following blog originally ran on filmindependent.org earlier this year. We're republishing it here, with minor edits to the original text. Special thanks to the author Cortney Matz.
HOW TO THINK LIKE A PUBLICIST
There are two ways to publicize your film: you can hire a publicist, or you can do it yourself. Either way, it's best to be prepared and on top of it, because publicity is all about capturing moments in the life of your film—and the payoff can be substantial. As independent publicist Annie Jeeves put it for Film Independent Members at a Tuesday night Education seminar held August 22: "[Great publicity] makes you much more attractive to a potential distributor." So here are some important considerations when it comes to properly publicizing your film:
PRE-PRODUCTION: ANNOUNCEMENTS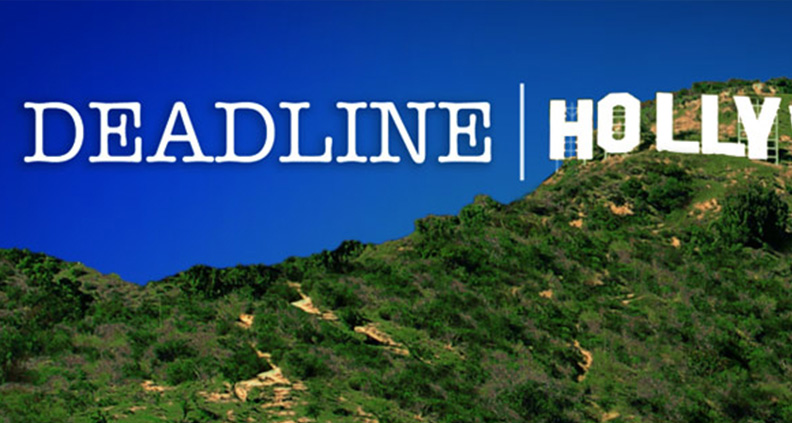 Independent filmmakers commonly post their announcements on IMDb. The news business is very competitive, and the trades consider IMDb a competitor—they're unlikely to announce your film if it's already out there. "Don't give it away if you want the trades to pick it up," says Jeeves. Variety, Hollywood Reporter, The Wrap, Deadline are all still printing announcements from press releases.
Also: no posts to social media or personal websites. If the announcement lives anywhere on the web, it's not news and the trades will not run it. "Hold onto it like a miser holds onto gold." Put it in everyone's contract: no sharing anything until it's made public.
Don't give in to pressure from talent and crew who want to see everything on IMDb so they can leverage it for their career. Make like Jack Sparrow and wait for the opportune moment.
Announcement-worthy things are: clips, trailers, cast list. Think of the readership you are announcing to, typically other producers, studios and agents. Announcements are not printed as big stories, they're tiny blurbs—but they can give you some bounce!
PRODUCTION: COVERAGE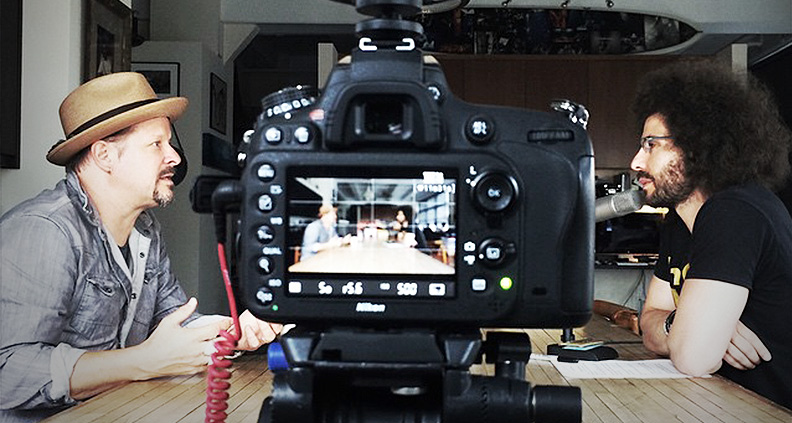 Vital to getting a great distribution deal is having quality on-set photos and behind-the-scenes interviews. As you can imagine, you might be a little busy running your shoot, so this kind of work is typically hired out to publicity professionals and unit photographers. When Jeeves works on a film, she reads the script and marks 40-60 key scenes for a photographer to cover. Then photos are taken from the scenes as they are being filmed (or if it interferes with the sound, immediately after cut is called—everyone holds for a few seconds while the still photographer gets coverage).
Word to the wise; get those images approved on set. Off set, it's so much harder. Talent reps have to sign off on everything, and trying to get their attention for your film once they've moved on to the next one is a beast. Ideally, your unit photographer will upload each day's images overnight so your publicist can distribute them for approval.
Can't you just grab images from the film footage? Sure. But that method has its limitations. A pro still photographer will be shooting like mad, and will know what they are shooting.
What makes a great shot? Candid moments are good for lifestyle pieces, but you need stuff that is happening in the movie. Your key art will boil down to about seven images—look for intrigue, an emotional response. The press also wants to see you in action, so get some good shots of you in video village, working with talent, or behind the camera. Those will get a lot of use.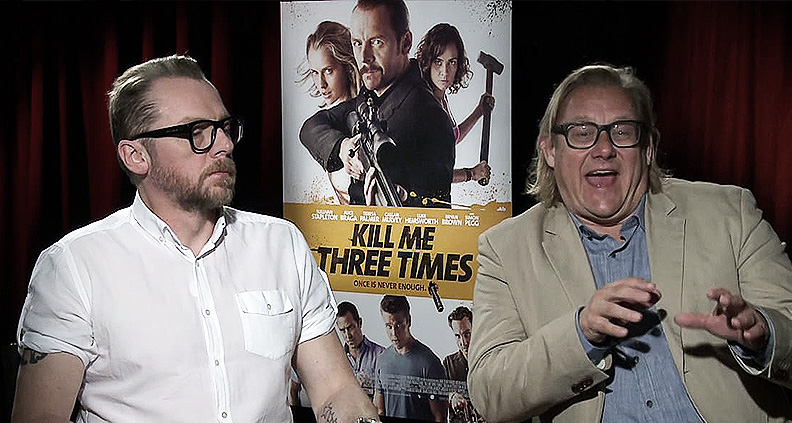 Behind-the-scenes interviews. Your "B" camera crew (or even a friend, assuming they're technically proficient enough) can conduct these. Pro publicists like Jeeves will write questions based on the script and conduct interviews on set.
Schedule interviews strategically. Time your interviews with the biggest scenes of your film and schedule them over those two or three days.
Just like your photos, BTS interviews will need to be approved. Your publicist will coordinate representation sign-off on all talent interviews so you can actually use them to promote your film.
When things get stressful on set, it can be tempting to nix your publicity coverage for the sake of getting shots. This is where a publicist can help manage priorities and make sure the important things aren't sacrificed in a challenging shooting environment.
ON STARS AND STARDOM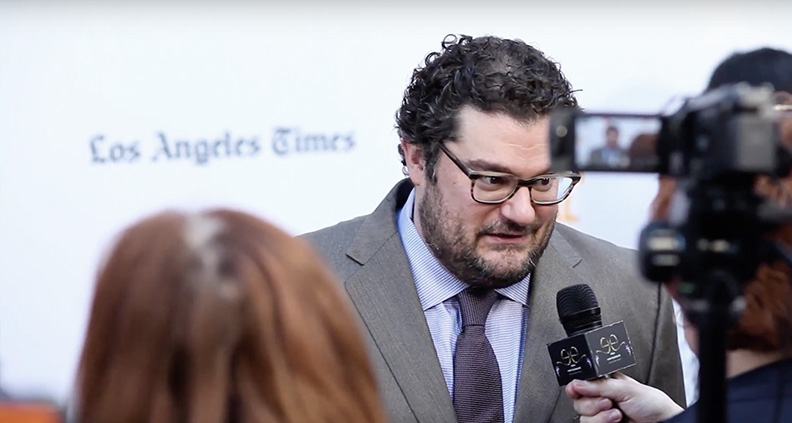 Big names can be great publicity. Your marketing hook is built-in; larger news entities will automatically have an interest in your name talent.
Big names can also be bad publicity. If your name talent is difficult to work with, moody in interviews, or otherwise uncooperative, it's harder for the press to make you look good.
That said, if you have a Problem Child on set have that locked down where publicity is concerned. No bad-mouthing anyone involved in your film to the press.
What's sexy to the press? If you don't have big name talent, then think: what else is cool about your production? Is it based on a true story? Filming in an iconic location, or one that is not accessible to most of the world? Find your hook and bait it.
FESTIVAL PREP: PUTTING IT ALL TOGETHER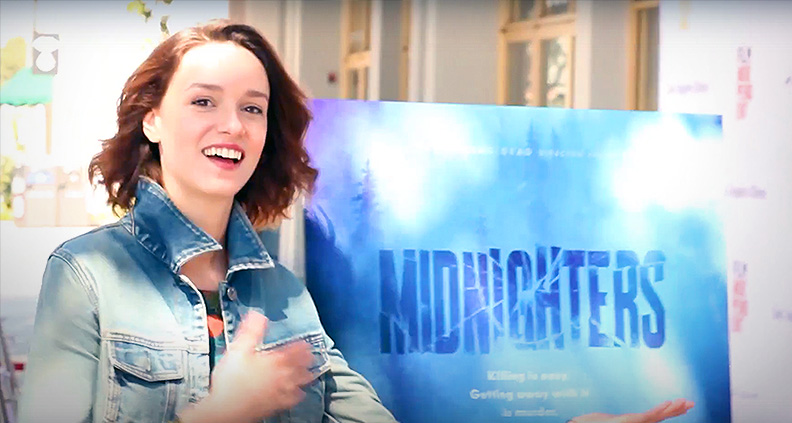 Now it's time to take those beautiful, fully approved images and interviews and create your EPK! Your publicist will be indispensable in packaging this eye-catching and informative document of 10-25 pages. Be sure to include:
Runtime
Teaser trailer (a distributor will want to handle the full trailer, but you can tease)
BTS interviews (2-3 minutes each)
Full credits
Official poster
Logline and synopsis
Director's statement
Cast and crew bios
If that seems like a lot of information, it is. The key to remember in the term "Electronic Press Kit" is the word Electronic—if your finished file is 100 MB, it won't play well with email inboxes. Make use of Vimeo and Dropbox to host your files and video clips so that screeners and programmers can move through your material more easily.
Regarding Vimeo, Jeeves calls out filmmakers concerned with what the compression will do to their cinematic masterpiece: "Accept the quality limitations. Screeners will use that link versus downloading files. And nothing irritates sales agents, publicists, press and programmers more than buffering." So don't turn off your audience before they even have a chance to see what you're capable of.
Believe it or not, this synopsis is only about 2/3 of all the wisdom Jeeves dispensed during her two-hour presentation. For more information about upcoming Film Independent events, click here. To learn more about our Film Education programs, click here. Become a Member of Film Independent by visiting our website.